One of my favorite trends for spring is the embroidered tee. It's a great way to personalize a casual outfit and add a little fun to an everyday basic tee.
(It's also a serious upgrade from the graphic tee trend in the early 2000's that had the words baby, angel, and/or princess plastered on the front of every cropped shirt. I cringe looking back)
There's some great options for embroidered tees out there right now, and I feel like the selection will only grow as the trend gets bigger in the coming months. Here are my favorites:
Focus on: embroidered tees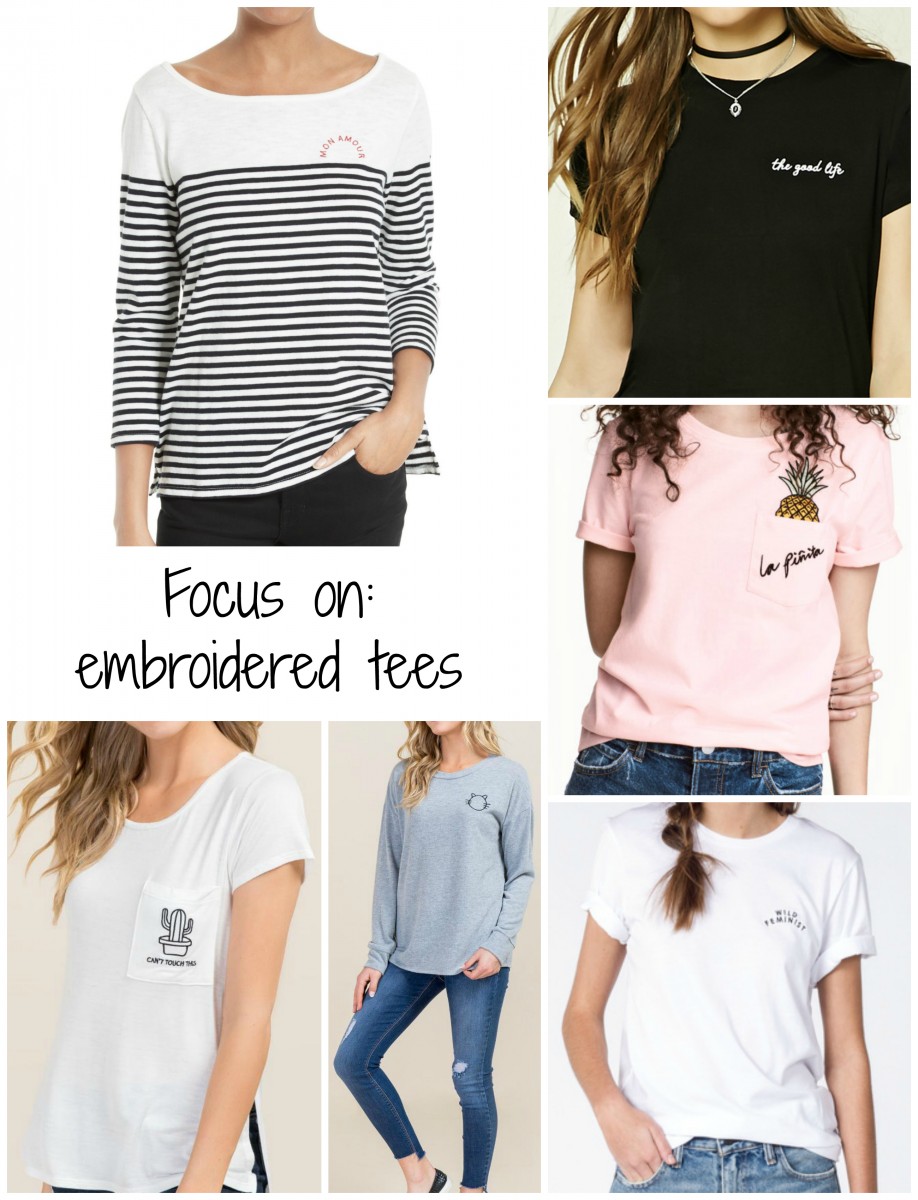 Mon Amour | The Good Life (I ordered this one!) | La Pinita | Can't Touch This | Cat | Wild Feminist
Questions of the Day: Are you a fan of embroidered tees? Have you seen this trend on the streets? Did anyone else rock the most ridiculous graphic tees back in the day?