This post was sponsored by Sanofi but all thoughts and opinions are my own.
Spring is here! Bring on the flowers, the sunshine, and…the tissues?
Unfortunately for many, Spring is the start of allergy season. As the world wakes up from its winter hibernation, a lot of us are greeted with runny noses, scratchy throats, and watery eyes.
As someone who deals with (and successfully treats) horrible allergy symptoms, I am shocked at how many people I know just accept allergy symptoms as an unfortunate but inescapable part of life. Allergies are straight up miserable. The thought of going through my days congested and feeling blah is not appealing. There is no reason for allergies to sidetrack your life.

Five allergy myths that may be keeping you congested
So why are some people still suffering from their allergy symptoms? A large reason is because of some extremely popular allergy myths floating around out there about allergies and allergy medicine. In a recent survey of U.S. allergy suffers, five key allergy myths were identified. Let's talk about them.
Myth #1: Allergy symptoms are inevitable and you can't control them
FALSE! More than half of allergy sufferers believe this myth but the truth is that there are a lot of things you can do each day to take back control and manage your allergy symptoms. From taking off your shoes when you enter your house, to showering at night, to not sleeping near your pets, anything you can do to minimize your exposure to allergens will help reduce your symptoms.
Myth #2: Allergies are only an issue during the day
You know, because flowers sleep at night and then wake up and spread their pollen during the day. Just kidding. One in four allergy sufferers believe allergies are only an issue during the day but this is FALSE. Part of why it's so important to go to bed clean and as removed from allergens as possible is because allergies can flare while sleeping. This can lead to restless nights and tired days which is just no bueno.
Myth #3: All allergy pills make you sleepy and groggy
Nearly 40 percent of allergy sufferers think all allergy pills make you sleepy. But as someone who takes allergy meds all year round, I can tell you from personal experience that this one is FALSE. While some first generation antihistamines can make you sleepy, second-generation antihistamines are non-drowsy, and there are various options to choose from. I've got things to do people, I don't have time to be sleeping the day away!
Myth #4: Nasal allergy sprays are difficult to use
Nearly 40 percent of allergy sufferers believe this one, as well. I am not trying to judge people who believe these myths, but what? I get spraying something up your nose might seem weird at first, but I love nasal allergy sprays because they are so freaking easy to use. Like, the easiest. Some are even ergonomically designed to fit comfortably in your nose. This myth is a big fat FALSE.
Myth #5: All over-the-counter allergy medications are the same
One in four allergy sufferers think all over-the-counter medications are the same but again, speaking from experience here, this is FALSE. My doctor had me try many different allergy meds to see which one I responded to the best. Different medications have different formulas and different active ingredients, which means they may treat different symptoms and provide different kinds of relief. What works for me may not work for you. But there is something out there that will work for you.
Moral of this story? Don't suffer in silence from allergies! If you're struggling with horrible allergy symptoms this Spring, go talk to your doctor to discuss some potential solutions. A lot of prescription strength allergy meds are now available over the counter, which means you have no excuse to get your allergies under control. You can pick up your allergy meds while you're stocking up on mugs and dollar bin items at Target. Win!
If you're looking for some allergy medications to look into, here are some of my personal picks:
1. Allegra is non-drowsy antihistamine that works fast to fight off sneezing, runny nose, watery eyes, and itchy throats. Relief lasts for 24 hours. This is one of those allergy medications that you take in the morning to ward off symptoms throughout the day.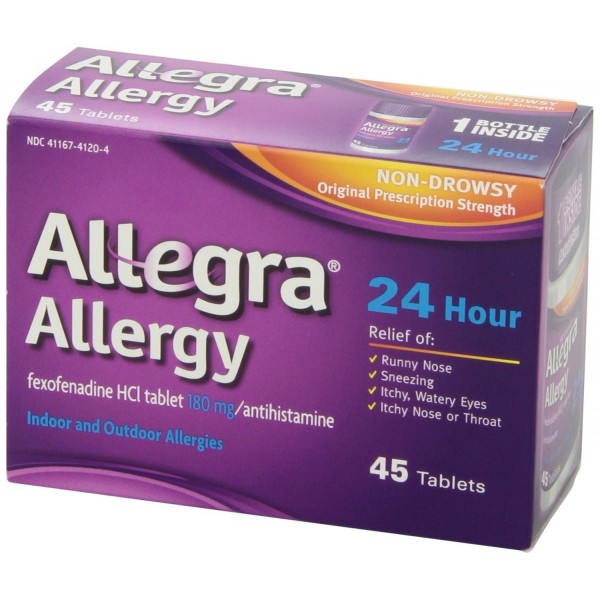 2. Nasacort is a nasal spray that helps relieve congestion by reducing inflammation in your nasal passages. It lasts 24 hours and is scent and alcohol-free.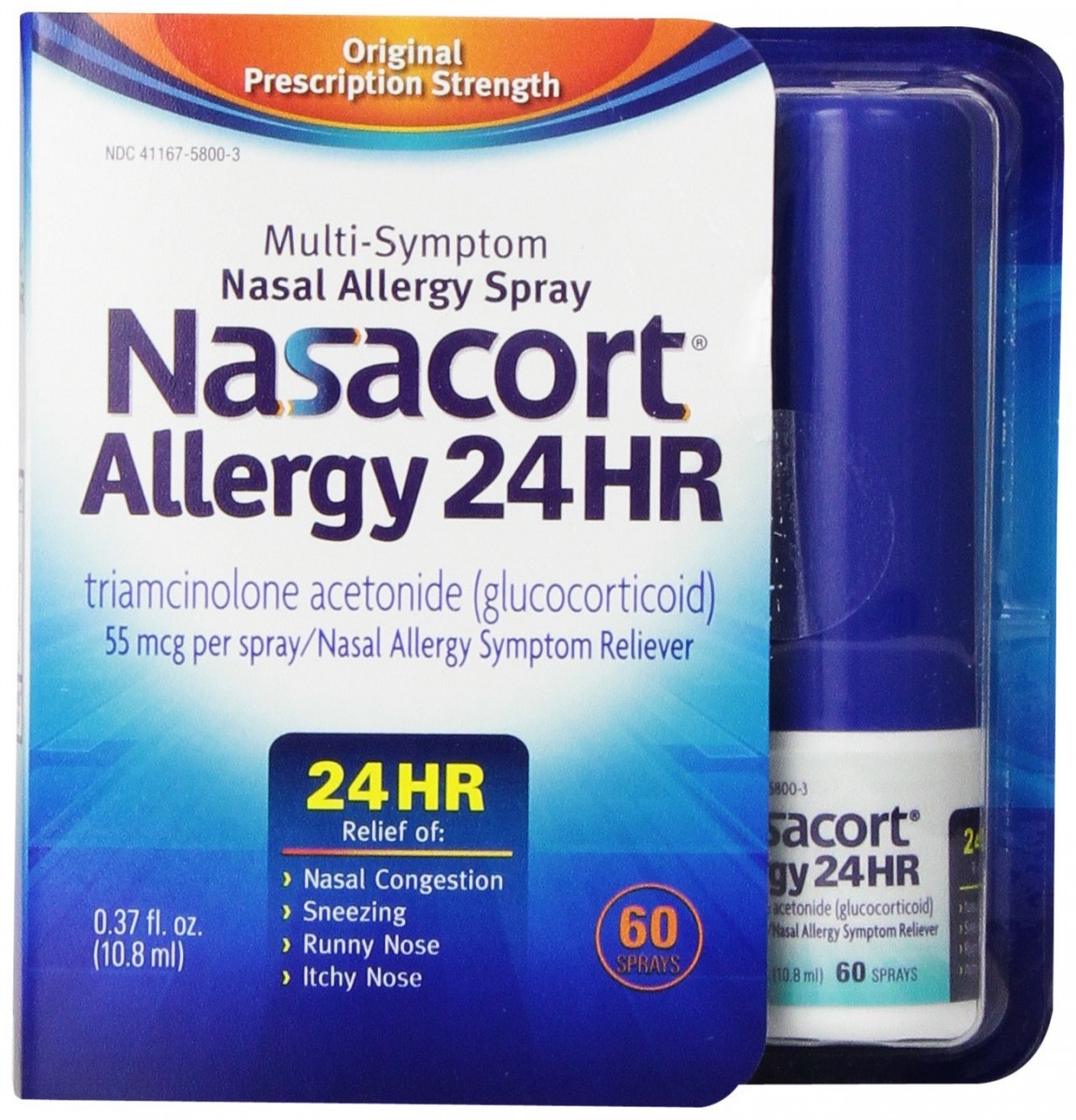 3. Xyzal is an antihistamine that provides maximum strength relief for sneezing, runny nose, watery eyes and throat. This is great for those whose allergy symptoms affect their sleep as you take it before bed and then it continues to work for 24 hours.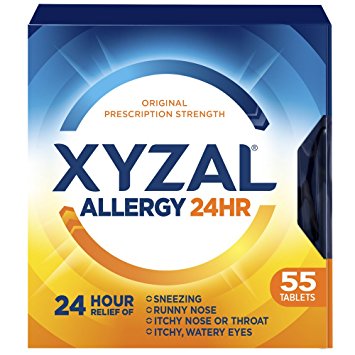 You can get some more information about allergies and how to manage them at http://allergy.com.
Questions of the Day: So what do you think? Are you ready to get your allergies under control? I personally plan on only needing tissues this spring for sappy rom-coms and those adorable baby animal videos that just make you want to cry from the cuteness.
About the Survey:
This online survey of 1,000 U.S. allergy sufferers ages 18 and over was fielded from January 28, 2018 to February 7, 2018 by Toluna. Allergy sufferers are defined as those who suffer from indoor or outdoor, seasonal or year-round allergies. In order to have qualified for this survey, respondents must have suffered from allergies in the past 12 months and must have done something to prevent or manage their allergy symptoms.