I have been on the hunt for the perfect chambray shirt for months now. I've been very picky, wanting it to be a darker color with one or no pockets. Random fact: I don't like double pockets on shirts.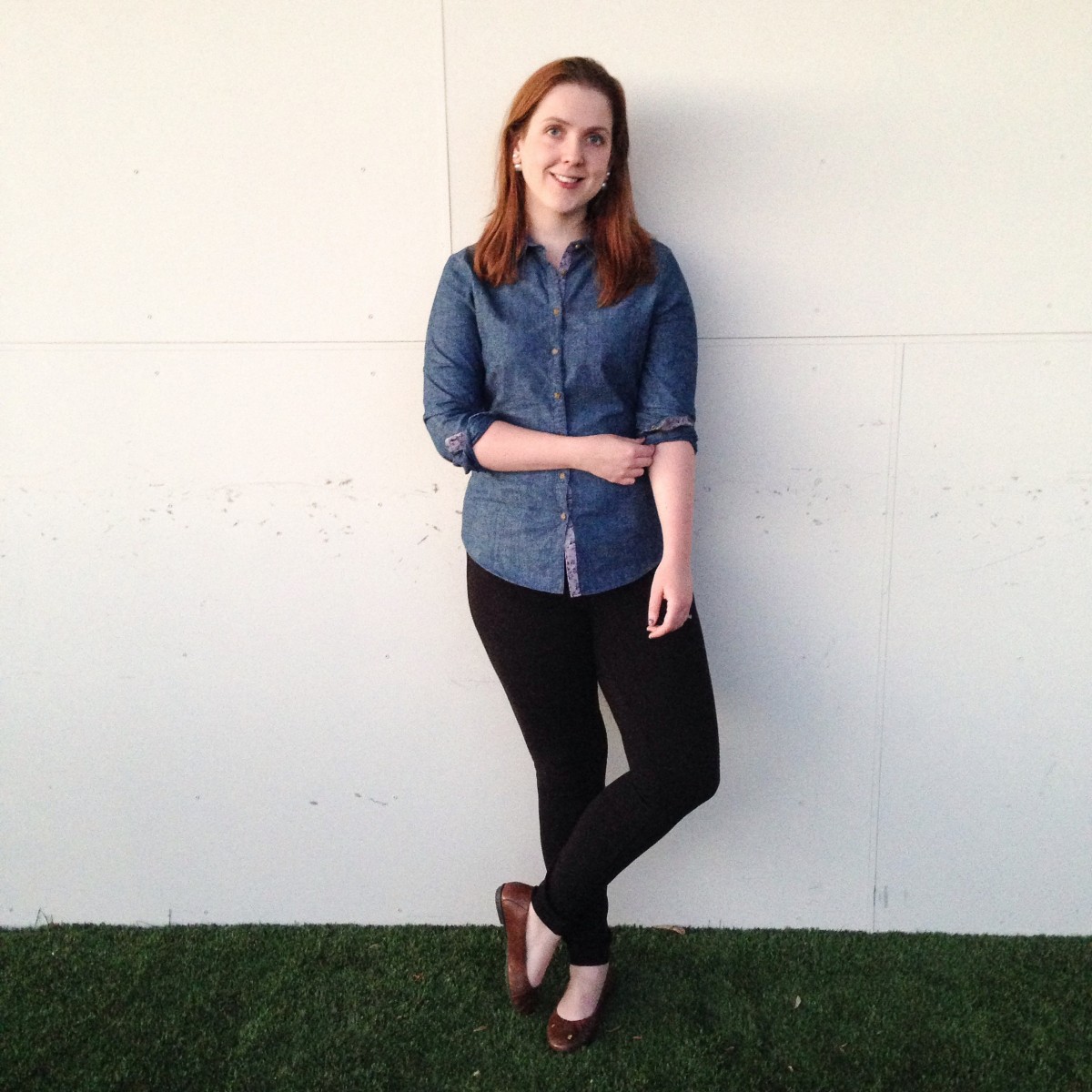 This past weekend a trip to the outlets resulted in me finally finding a chambray shirt that I liked. But I came up short finding a pair of ponte pants that fit well.
After work this past Monday I got an email that LOFT was offering 40% off their 5 pocket ponte pants. I have heard fabulous things about these pants so I asked Josh if he was up for a quick trip to the mall. They had one pair left in stores and it happened to be my size. I tried them on and they fit like a dream. They can be dressed up or dressed down and feel like you're wearing sweatpants.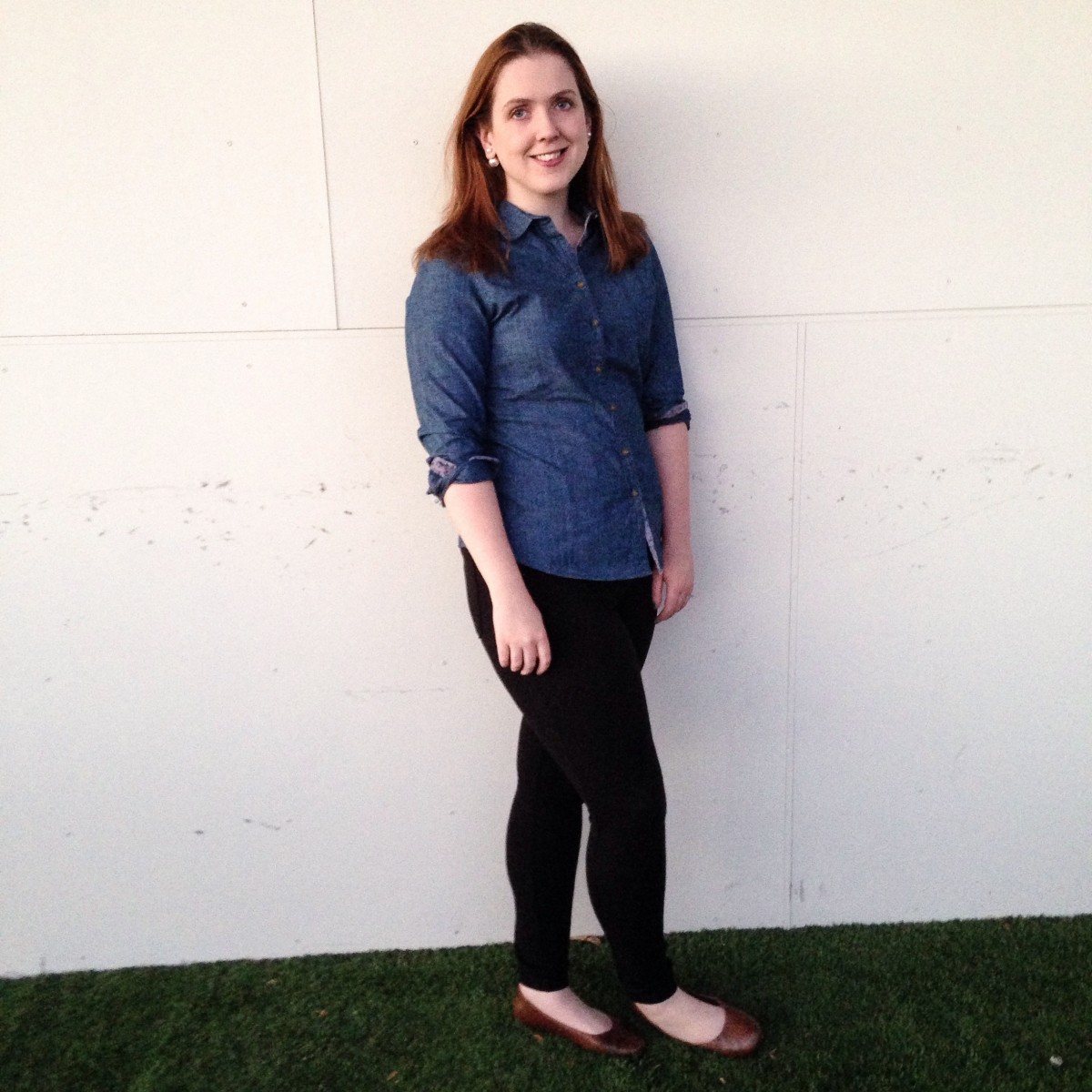 At last I had everything I needed for my chambray look! I celebrated by wearing this outfit the very next day. 😀 Please excuse these blurry photos. I was mortified when I went to upload them off my iPhone and saw the effect the sun setting had on the crispness of them. Lesson learned: I need to start using my professional camera.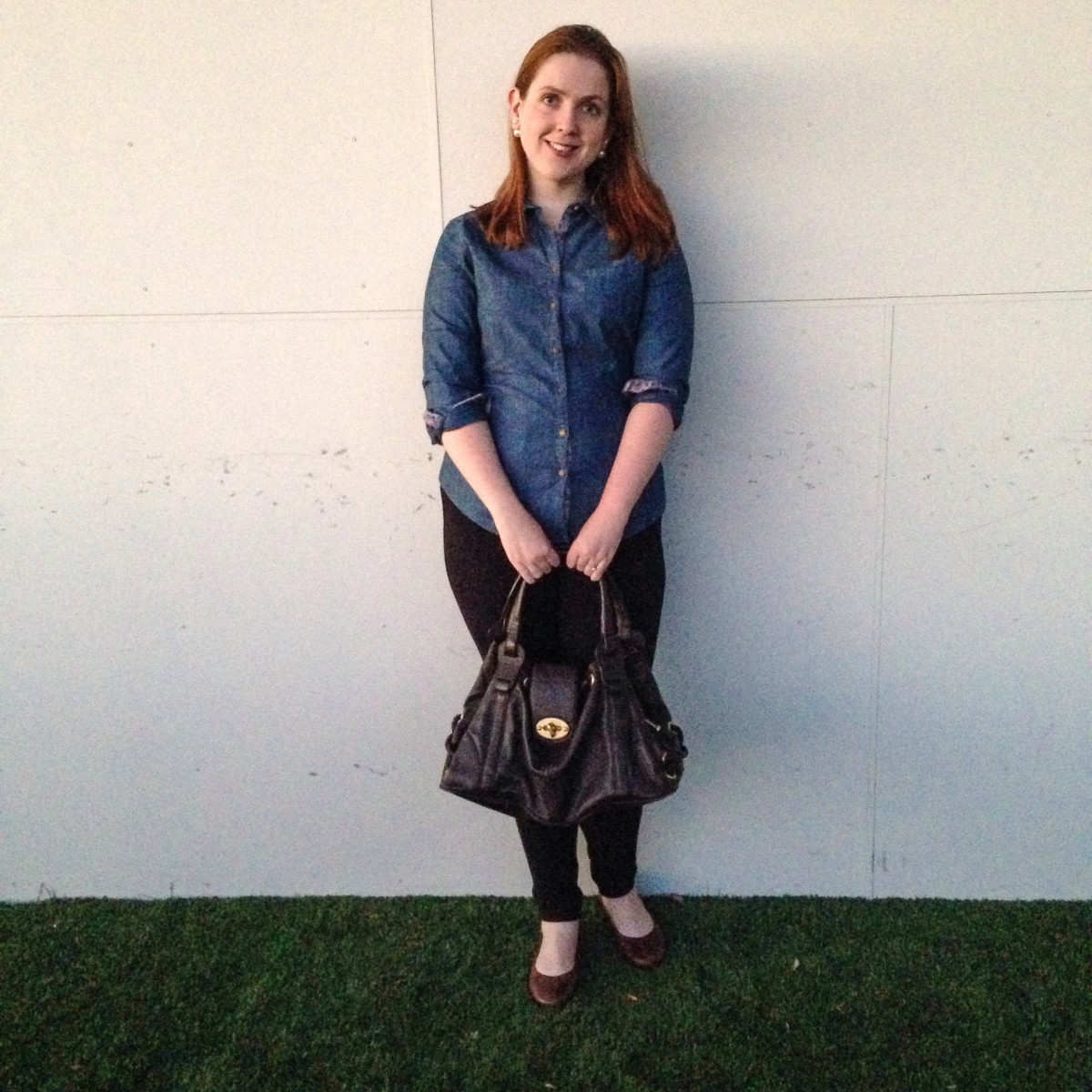 The change in seasons means it's time to break out my big bags! I love mixing browns and blacks so I decided to go with this Mulberry beauty. When the weather gets cooler I'll break out the brown boots for this look but for now it was the perfect weather for my brown flats.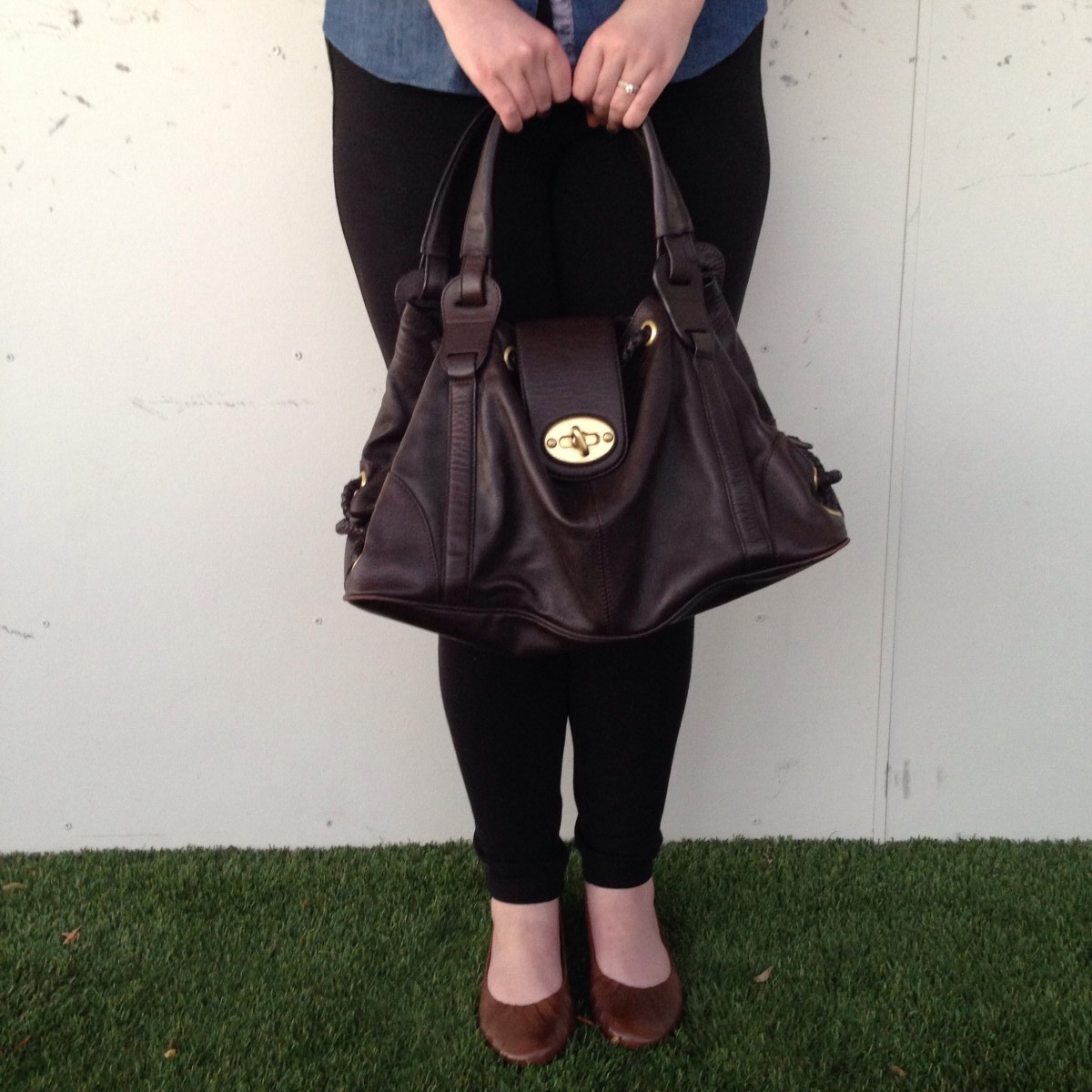 Oh hey, iPhone camera. I'm glad you decided to start working properly. 😉
Outfit Details
Shirt: Brooks Brothers 346 (I can't find it online but it is in outlets right now.) 1. Similar from GAP
 2. Similar from Vineyard Vines 3. Similar from Ann Taylor
Pants: LOFT (exact, and 40% off right now!)
Flats: c/o Earth
 (exact)
Purse: Mulberry (Older style that is no longer available.) 1. Similar Mulberry 2. Similar Mulberry 3. Similar Mulberry
Earrings: Ebay (exact)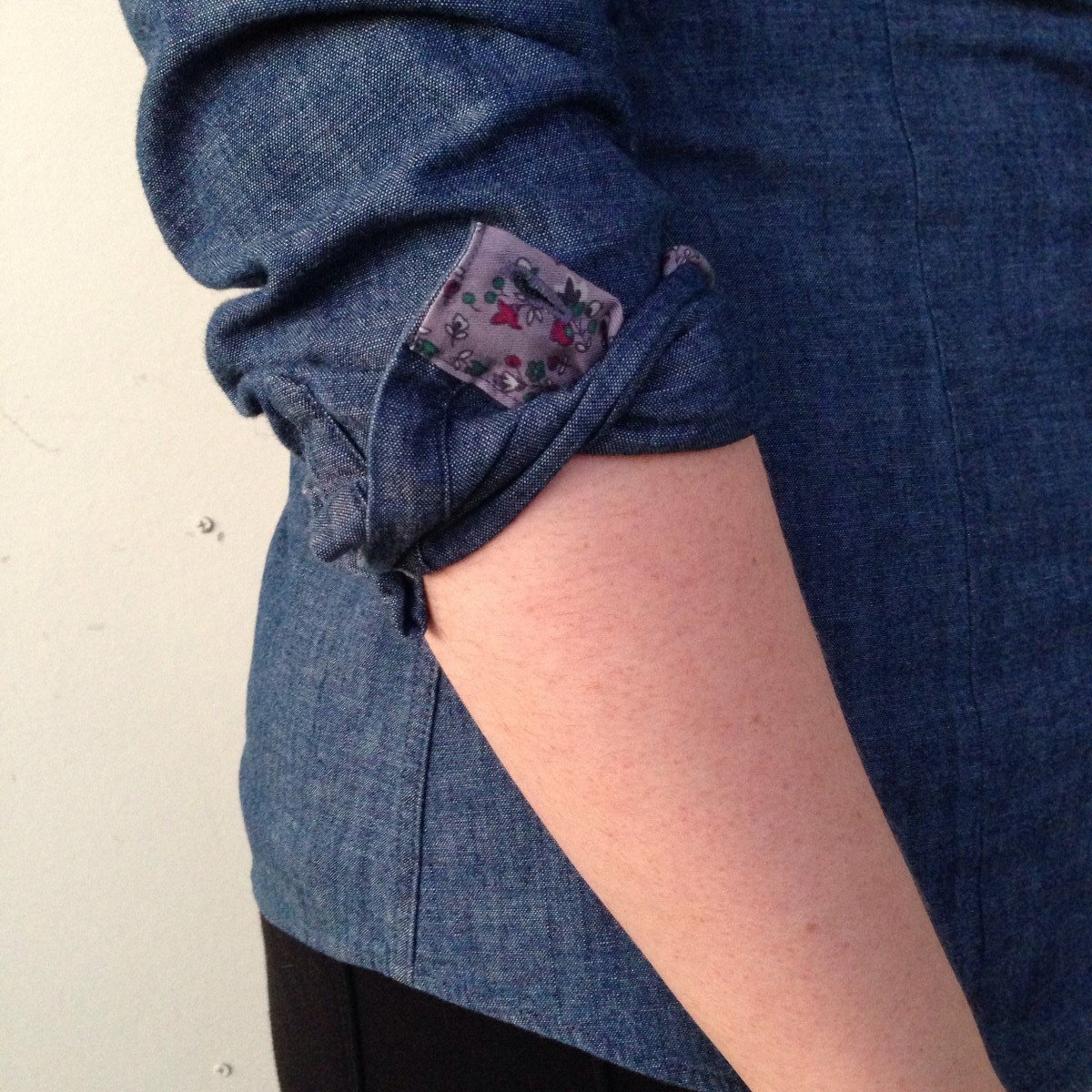 I am in love with all the small details on this shirt. From the one pocket, to the texture, to the adorable purple lining that peaks out when I roll up the sleeves.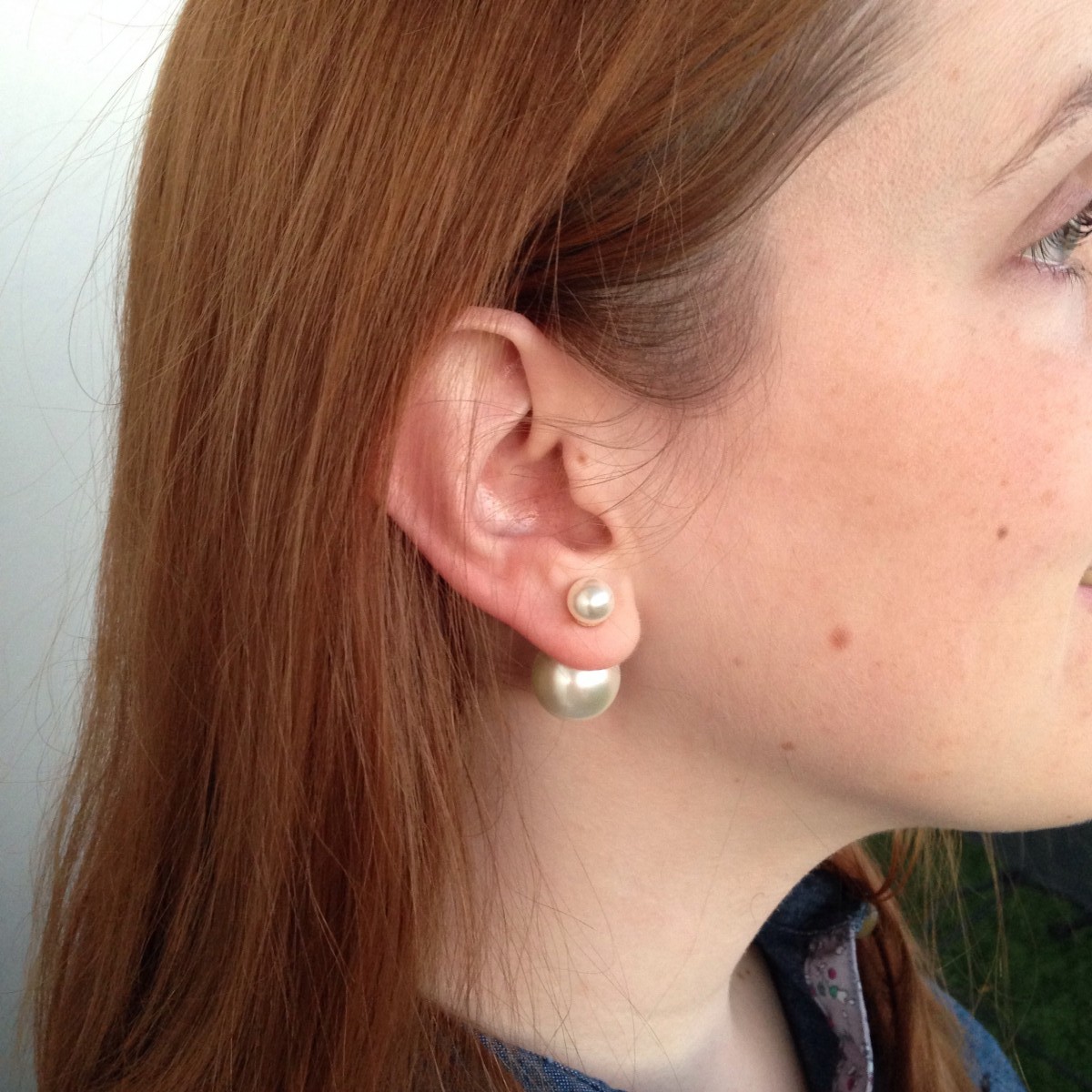 I have been living in these earrings since I bought them off eBay. They are so cheap, look so cute, and don't irritate my super sensitive ears. That's huge!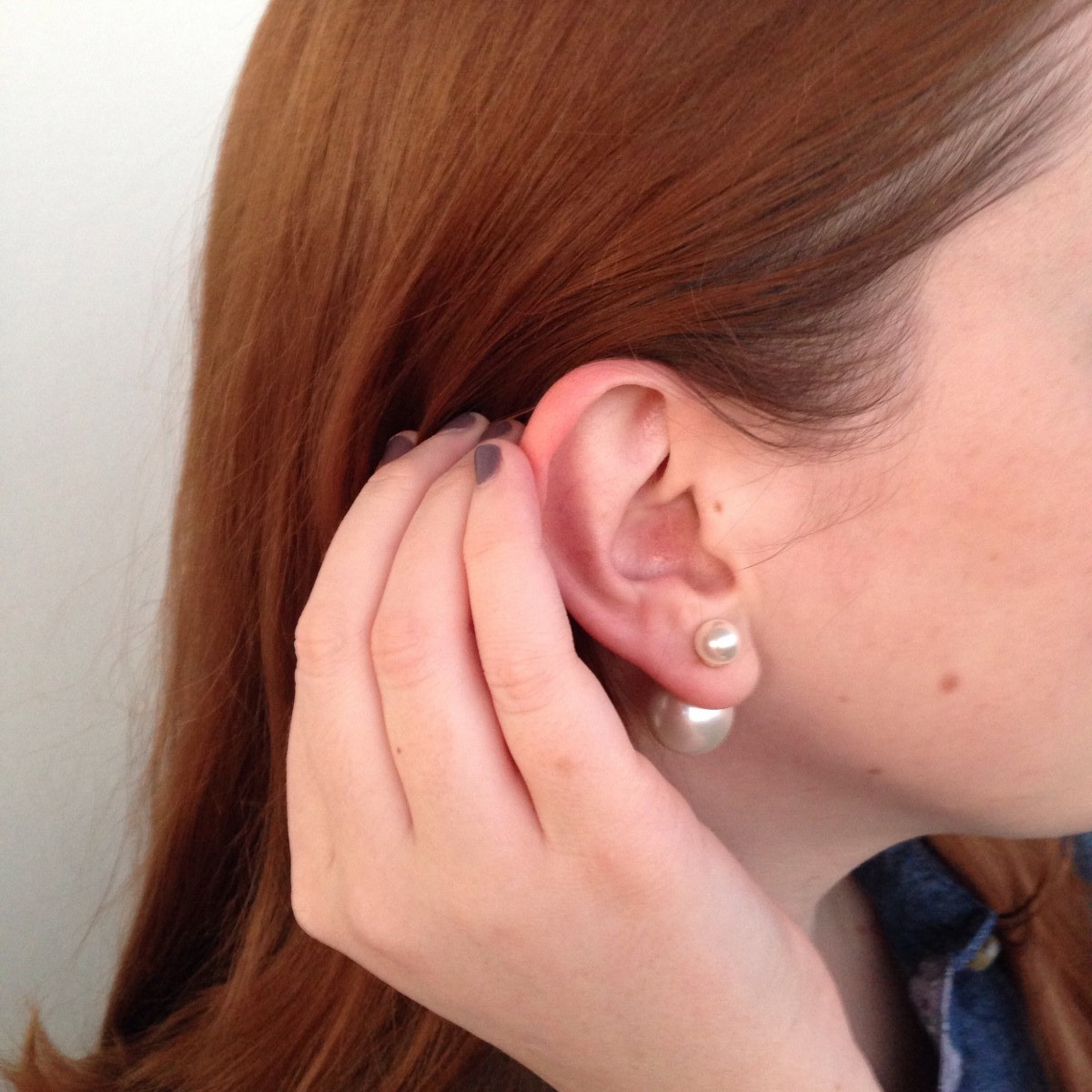 I'm still warming up to accessories and think these earrings are a step in the right direction. 😀
Questions of the Day: Are you a fan of chambray shirts? If you have an iPhone 6 do you find it takes better photos than the iPhone 5? Does anyone else use more compact purses in the summer and bigger purses in the winter?
*This post contains affiliate links.