As much as I'm missing the sunshine and warm weather of summertime, I'm really enjoying this transition to fall. It's nice to feel the crispness in the air and be able to wear pants again. Leggings I have missed you!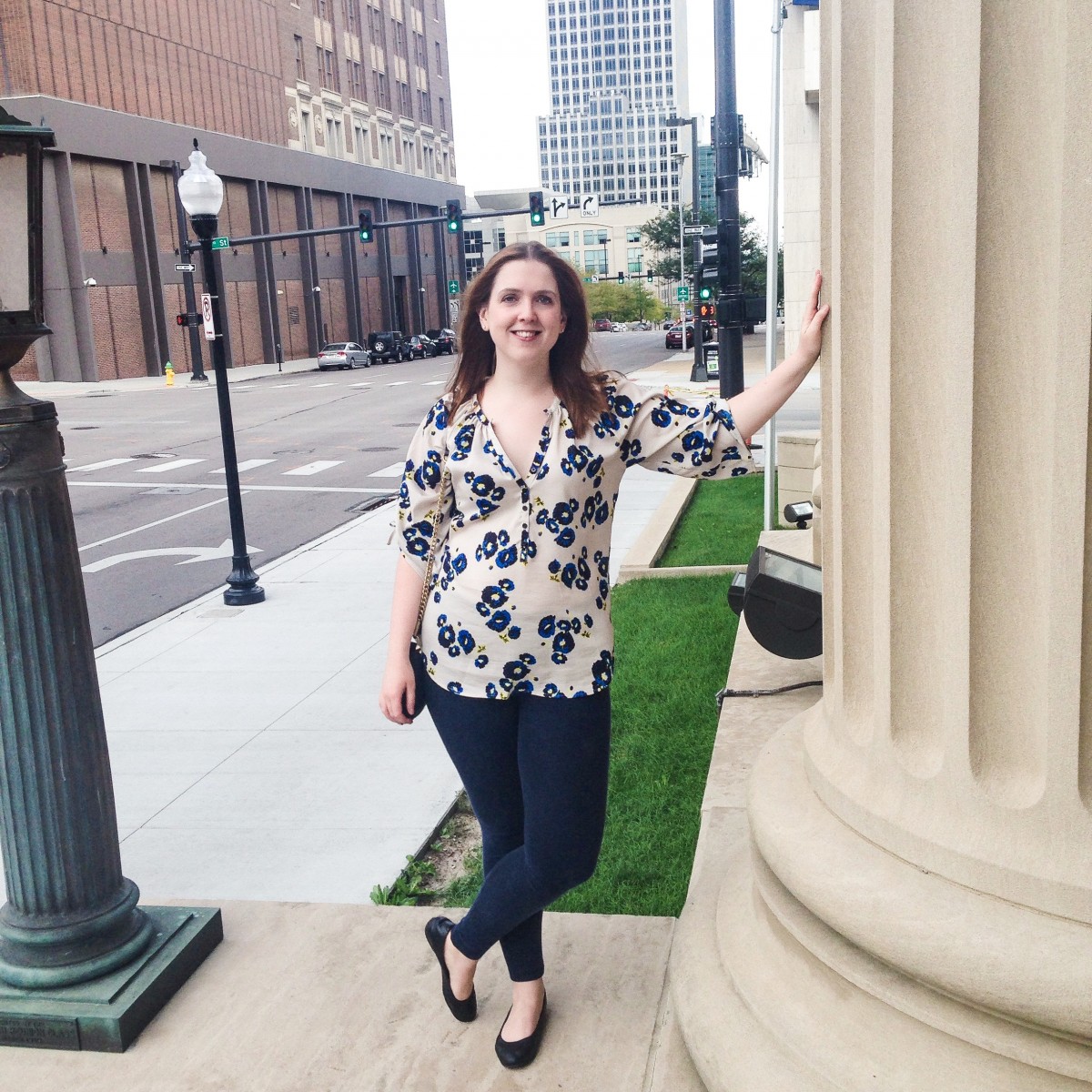 I've been seeing a ton of floral prints on blogs lately. While I'm incredibly girly I don't like wearing overly feminine prints and patterns. I thought this top was the perfect muted floral print for me.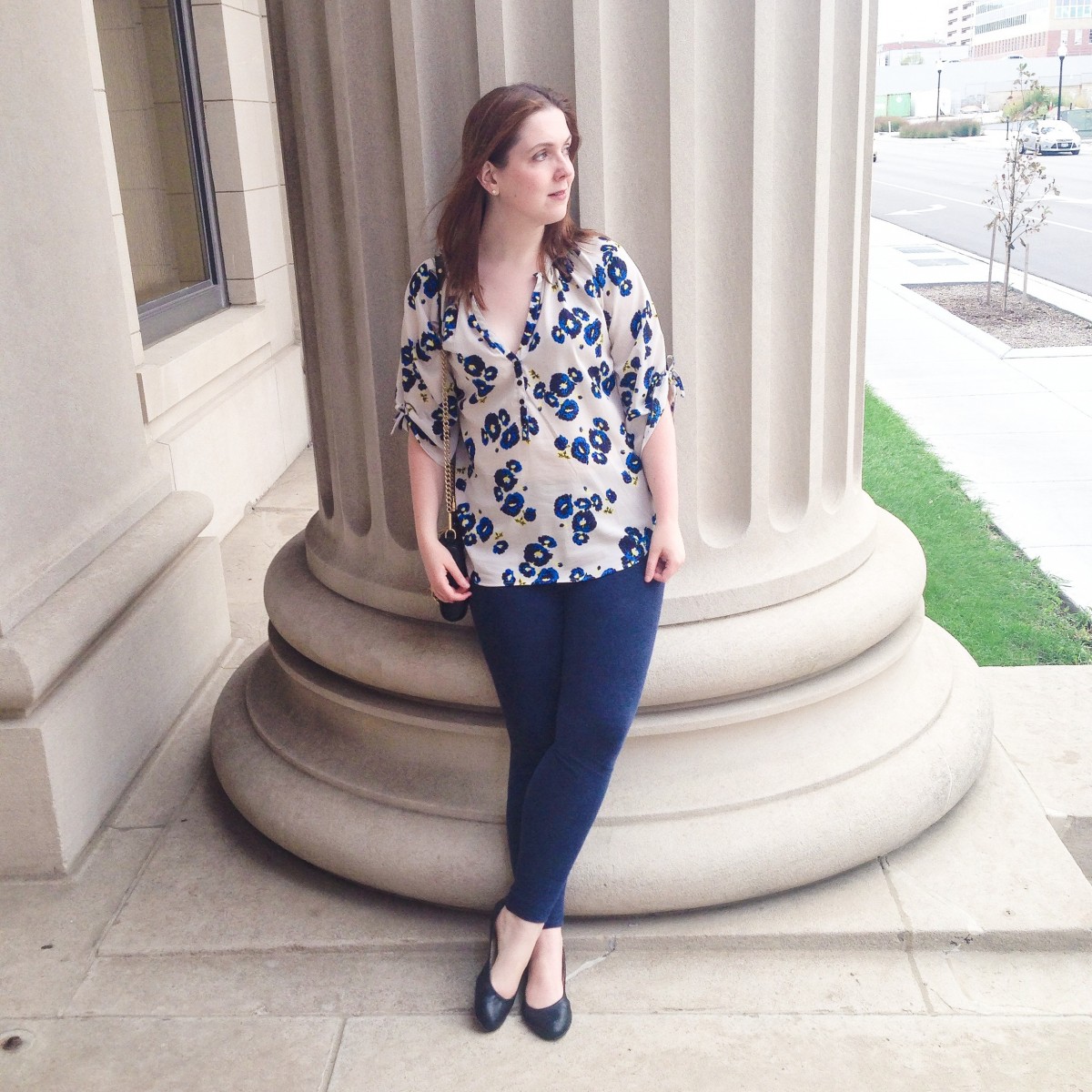 I love how the leggings brought out all the blues in the top.
Outfit Details
Shirt: Yumi Kim (exact, and on sale now) Leggings: Vince (exact, and on sale but limited sizing) , Hue (similar, and much cheaper) Flats: Blue (exact, and on sale now) Purse: Rebecca Minkoff (exact)
If you're looking for a splurge these leggings are the definition of luxe. They are so thick and comfy.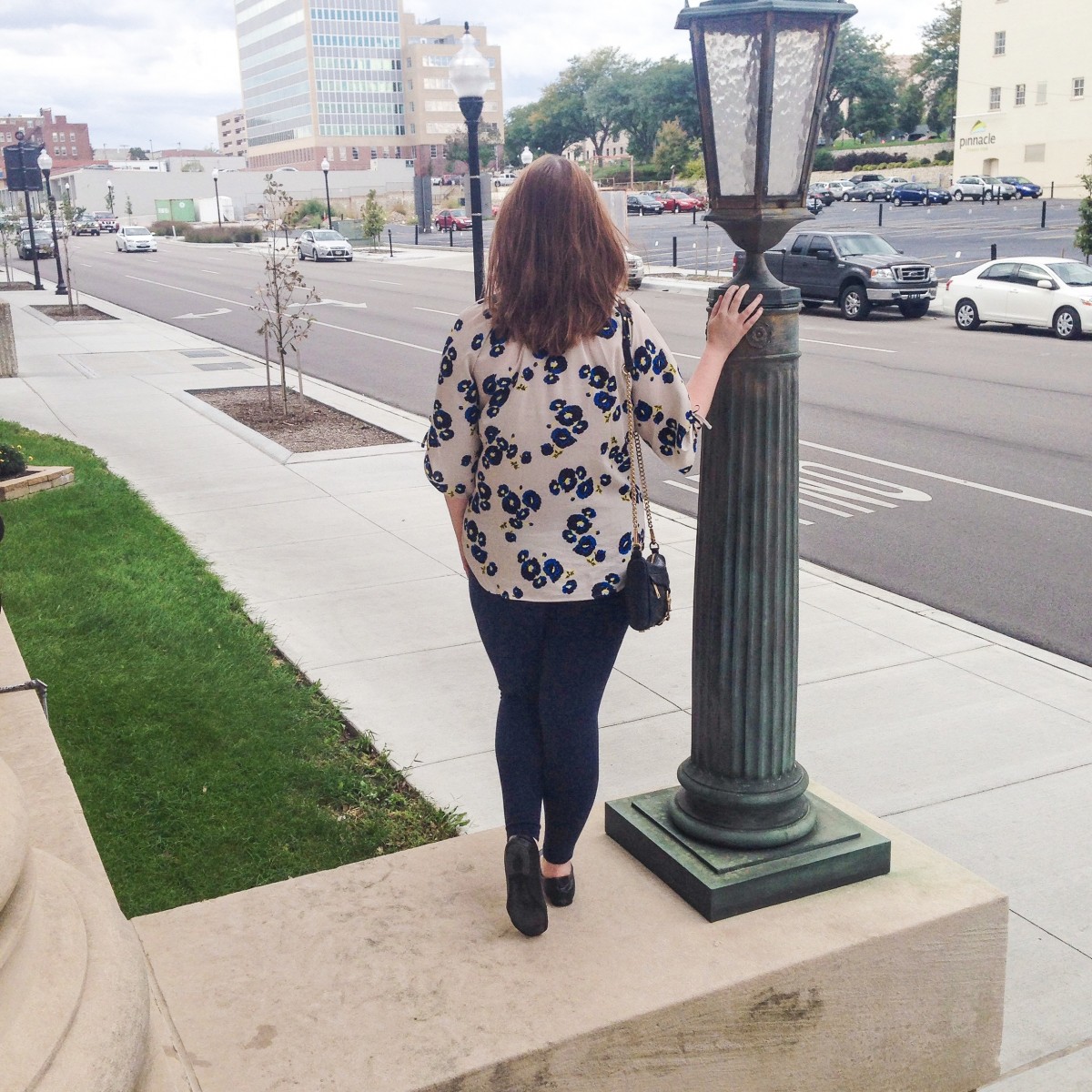 These are the flats I love so much I literally wear them almost every day. I have a new pair waiting in my closet but am trying to hold on to these for as long as I can. I think the soles in this picture indicate it's a pretty good time to retire this pair. 😉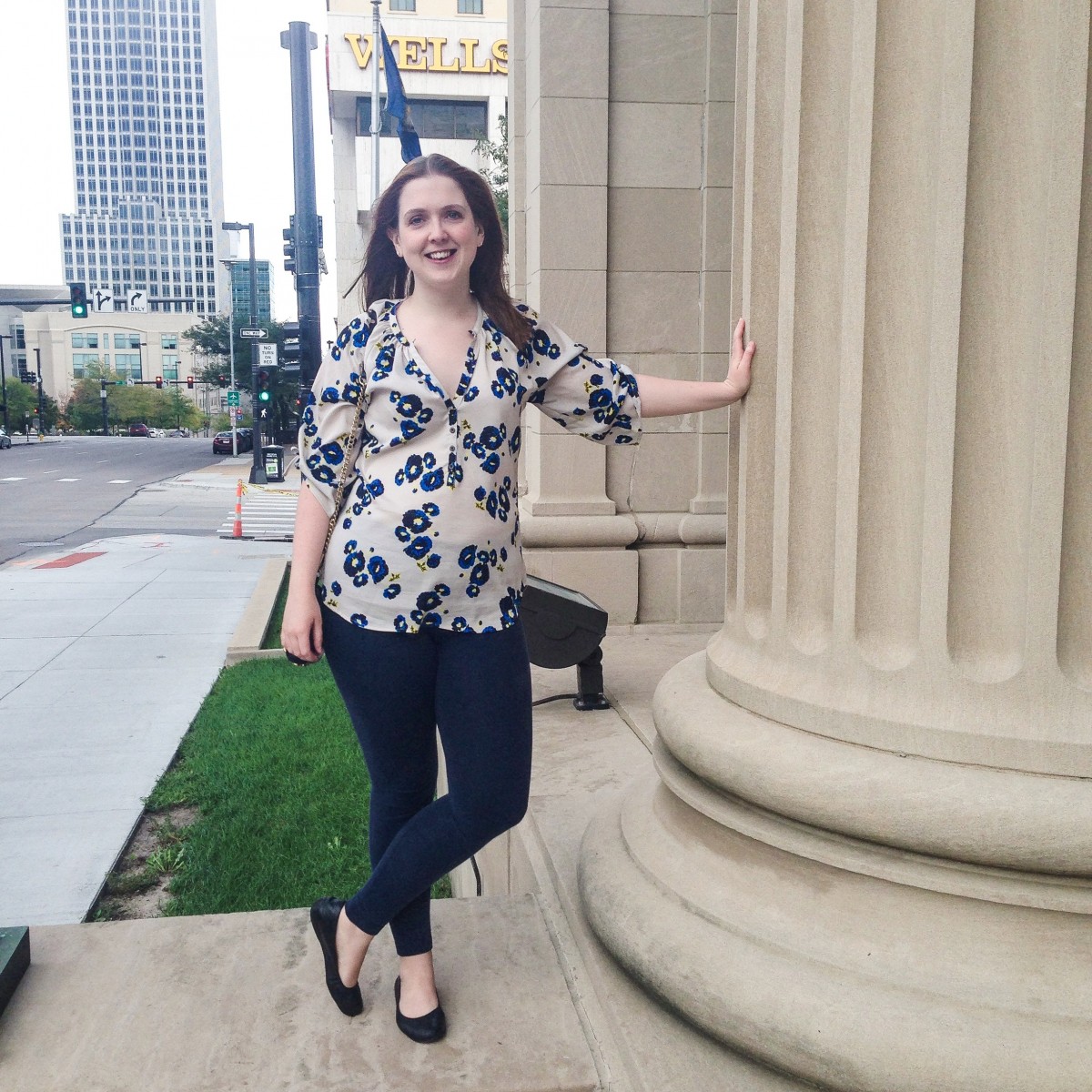 Questions of the Day: Are you a fan of floral print? Do you live in leggings when the weather gets colder? Do you have links to some of your favorite floral pieces? I'm looking for more!
*This post contains affiliate links.