Oh kabocha squash. I would write a sonnet professing my love to you if I were clever and/or awake enough to do so. (I fell asleep while formatting this post last night so this is one of those write while drinking coffee before work type posts.)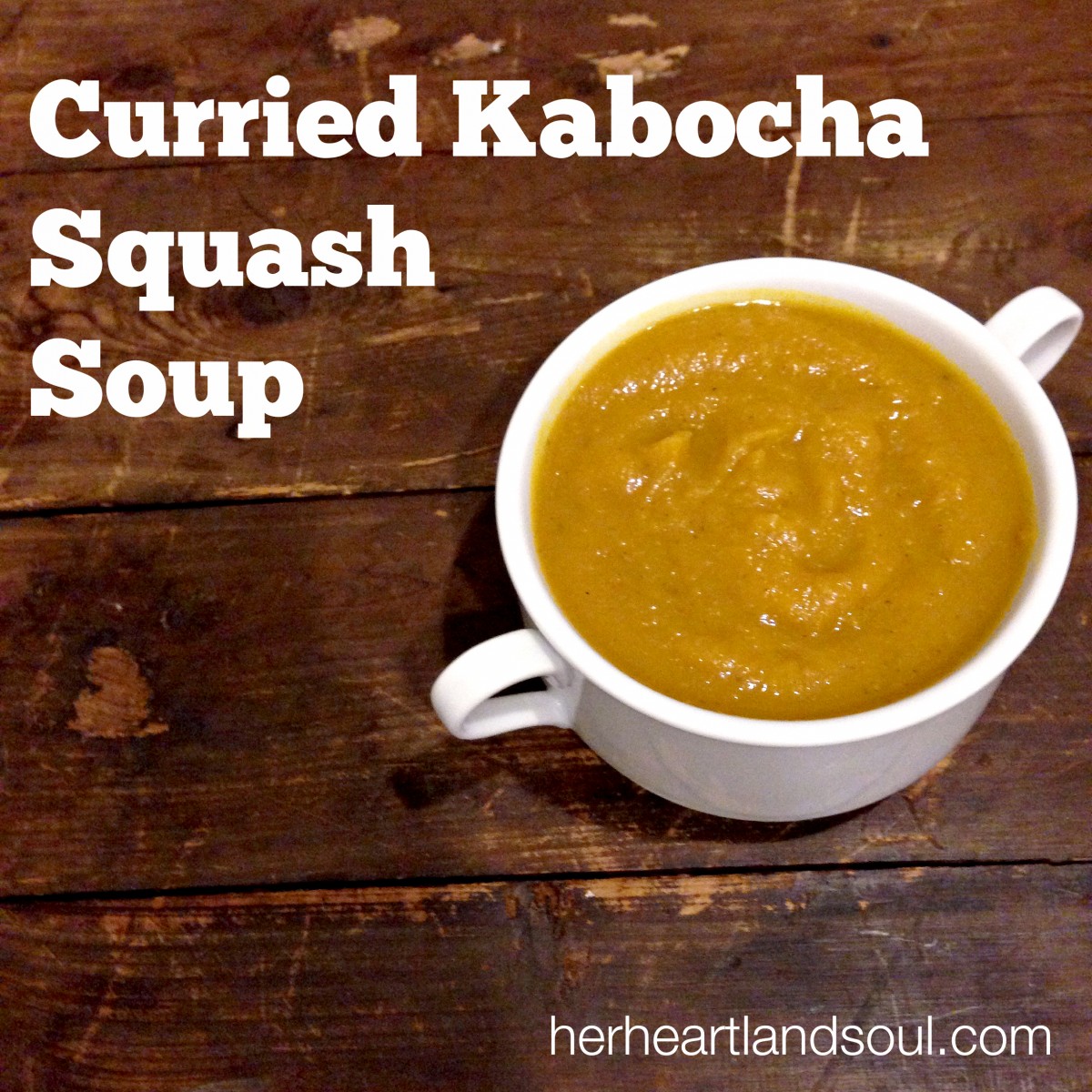 Instead of a sonnet or lengthy description of why I love kabocha so much (quick rundown: it's just that good) I'm going to share a delicious curried kabocha squash soup recipe. It is slightly sweet, slightly spicy, and is sure to warm your stomach and your soul. I've been eating it for days and can't get enough.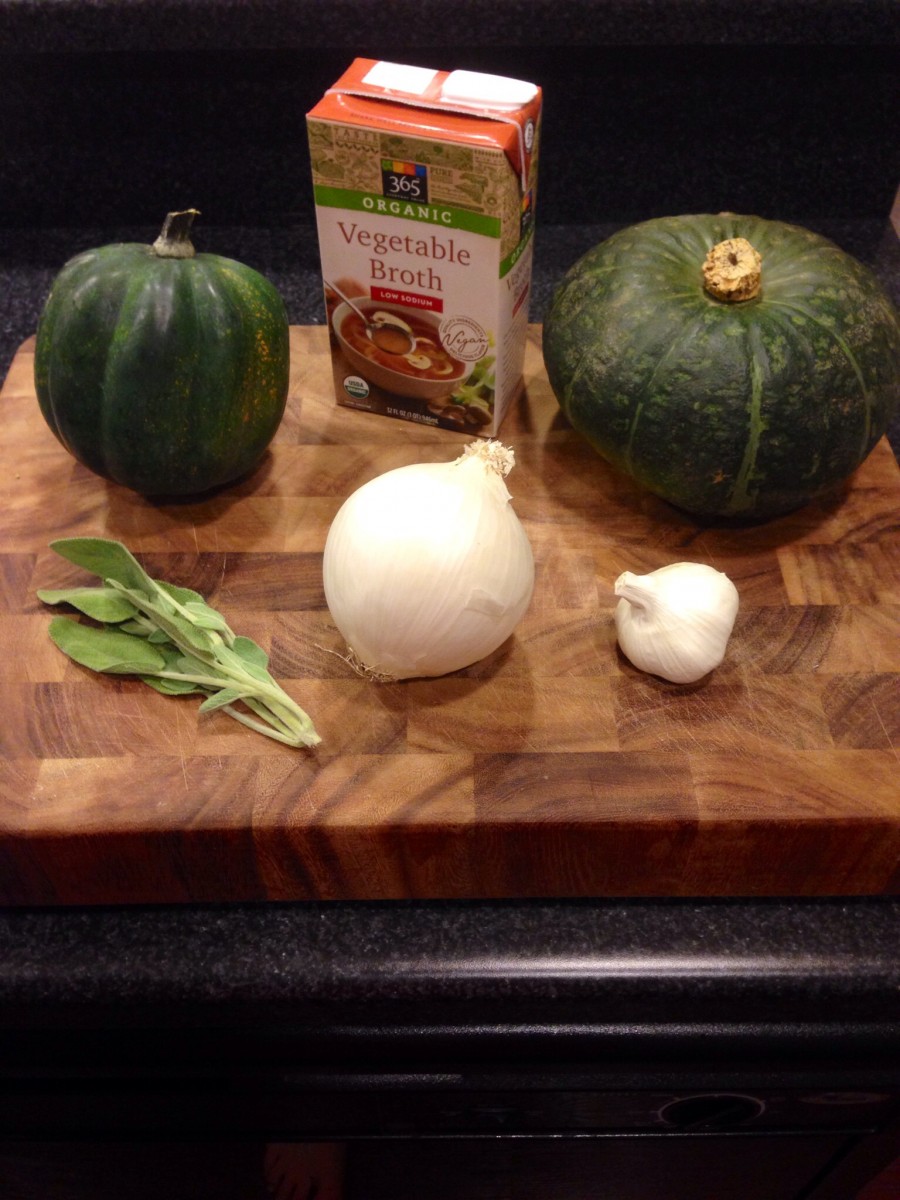 Curried Kabocha Squash Soup
Makes 12 servings
Ingredients
1 large (about 4lb) kabocha squash
1 medium (about 2 lb) acorn squash
1 bulb garlic
1 quarter cup fresh sage, roughly chopped
2 quarts vegetable broth
1 large sweet onion
4 tbsp olive oil
3 tbsp maple syrup
Salt, pepper, paprika, and curry powder, to taste
Directions
Preheat oven to 400 degrees.
Cut squash in half, brush cut halves with olive oil, and season generously with salt, pepper, and paprika
Place squash halves face down on a pair of baking sheets
Cut the top off of a bulb of garlic. Drizzle the cut end with olive oil, and wrap in aluminum foil.
Place the garlic and squash in the oven, and bake for 1 hour.
Remove squash and garlic from the oven and set aside to cool
In a large stock pot, sautee the onion with a small quantity of olive oil, until soft and translucent (about 5 minutes)
Add the squash and scoop the roasted garlic out of the hulls
Pour in the vegetable broth and stir until everything is combined
Stir in the chopped sage, cover, and simmer over medium heat for 30 minutes.
Season with salt, pepper, and curry powder.
Add the maple syrup.
Blend with an immersion blender until everything is smooth
Re-cover the pot and simmer for an additional 30 minutes.
Serve and enjoy!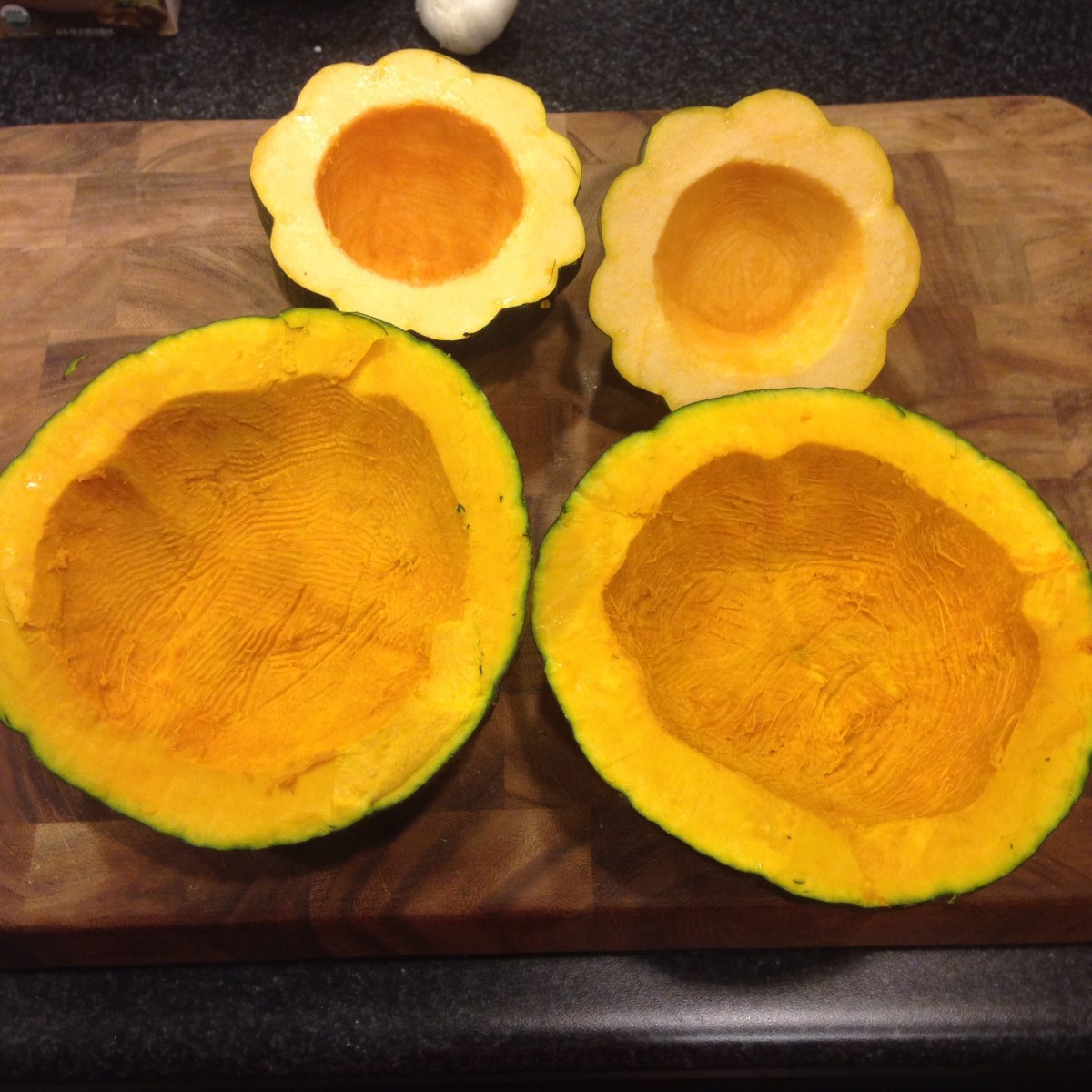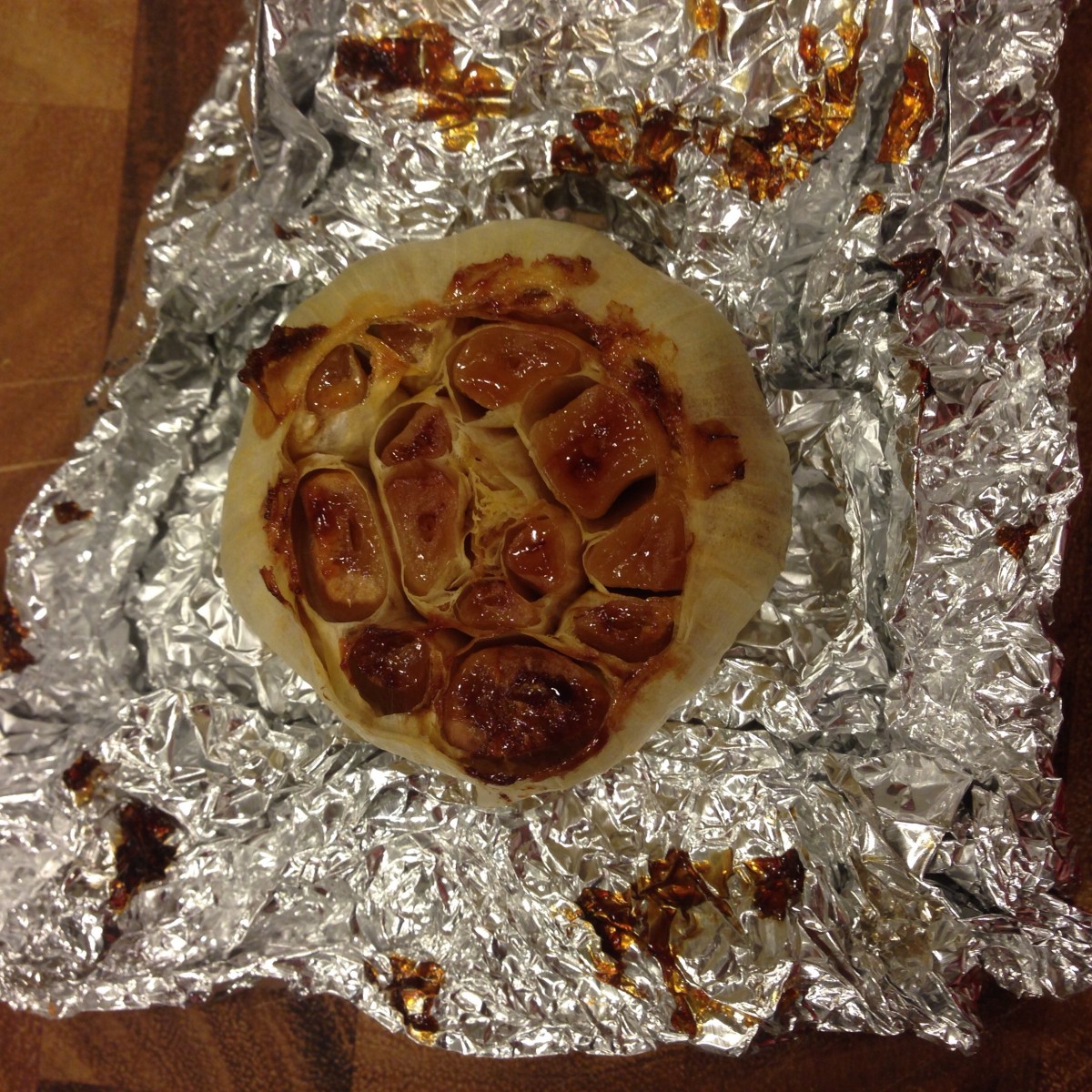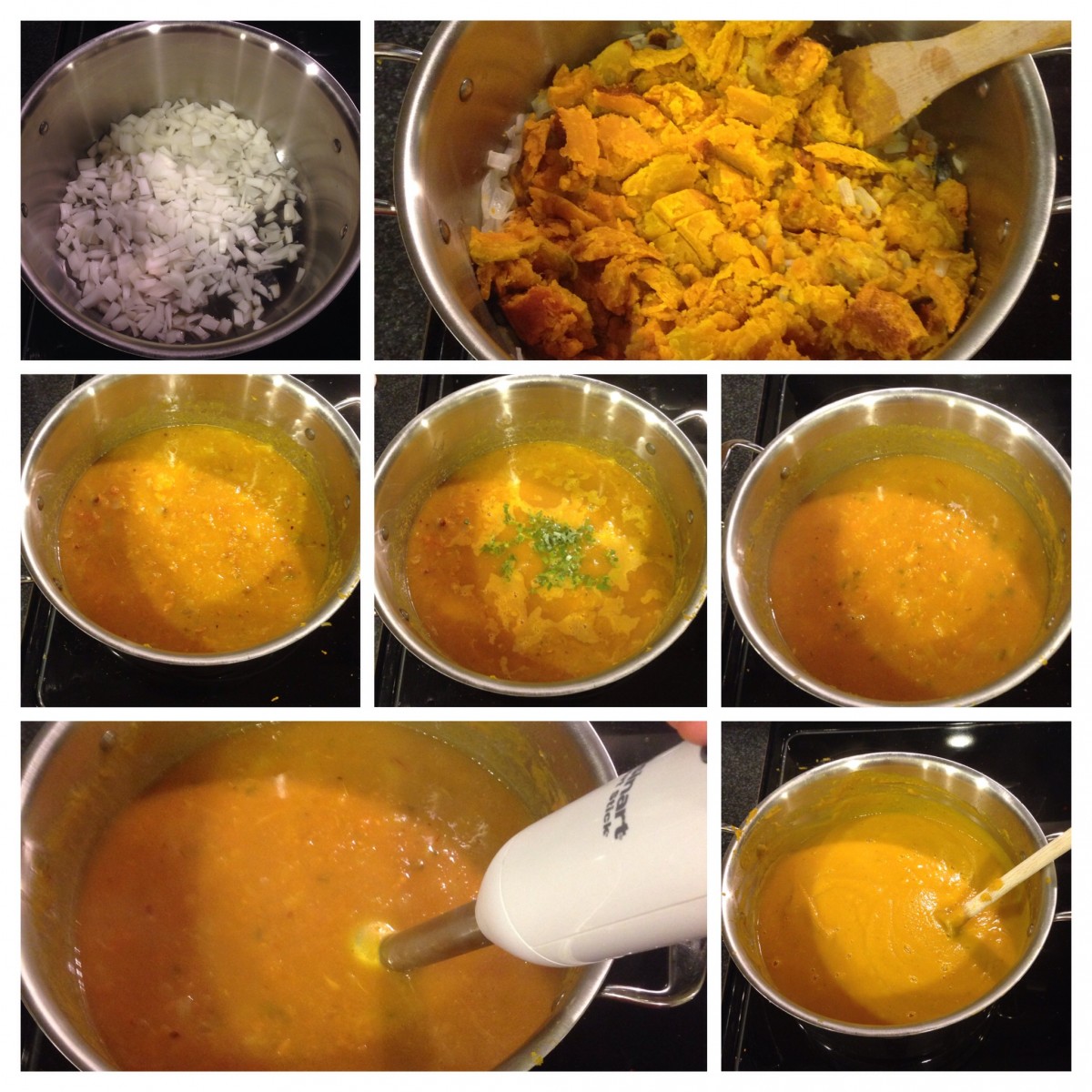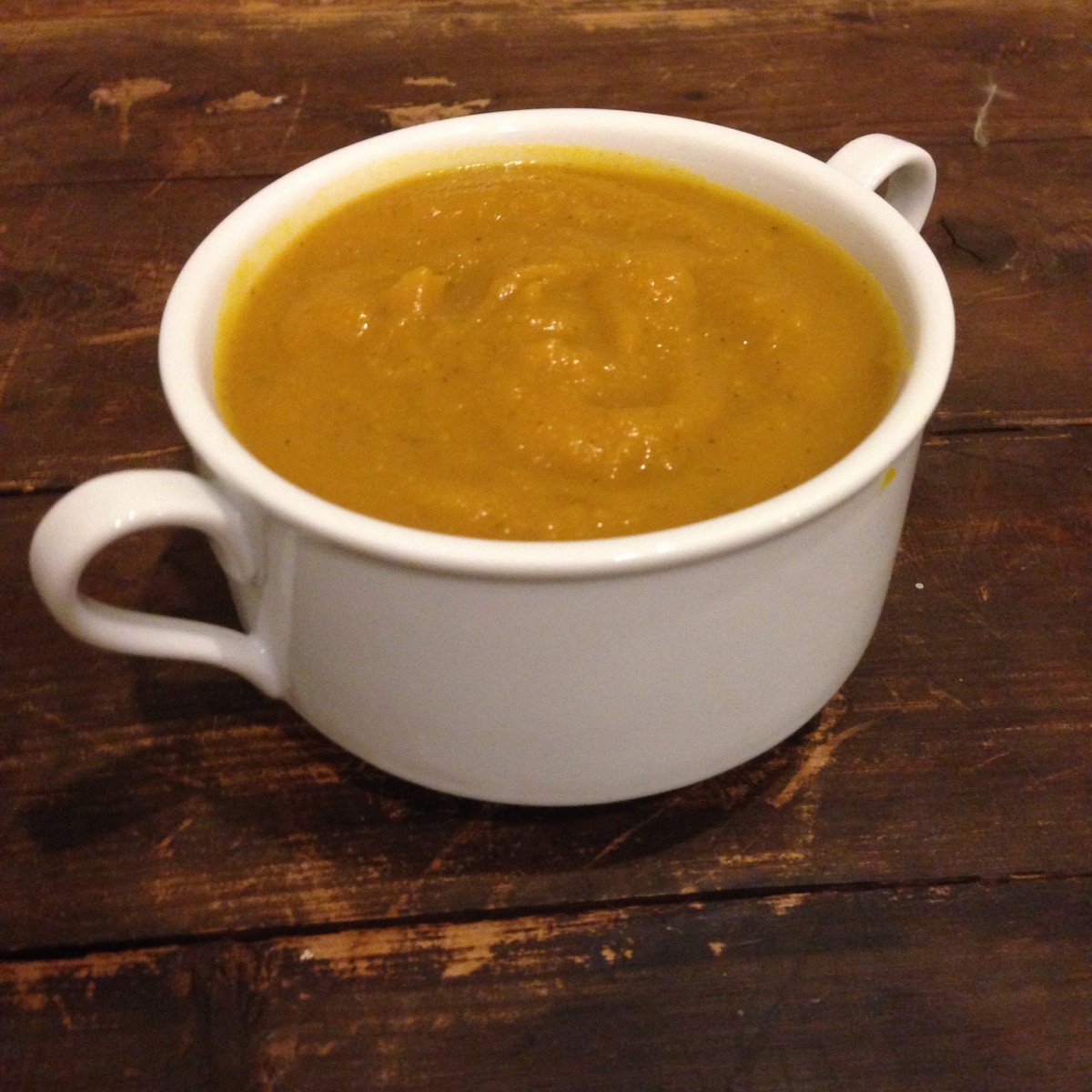 I hope you try this recipe out and experience the deliciousness that is kabocha is for yourself. Let me know what you think if you do!
Questions of the Day: Have you tried kabocha? What is your favorite soup flavor? Is anyone else not a morning person?