Happy Valentine's Day! I hope you all are having a wonderful day celebrating love with your loved ones! I got home from Orlando this past Saturday and while I have tons of trip updates to share with you all, I wanted to share my weekend Valentine's Day celebrations with Josh first. Florida updates will start tomorrow!
This Valentine's Day was Josh and I's second together. I love Valentine's Day and was really looking forward to celebrating it with him. I know some people think Valentine's Day is way too commercial but I love any and all reasons to celebrate love. Its what makes the world go round! 🙂 Unfortunately I came home to a snowstorm on Saturday so I had to wait until Sunday to head to State College, but as soon as I scraped the ice and snow off my car I was on the road.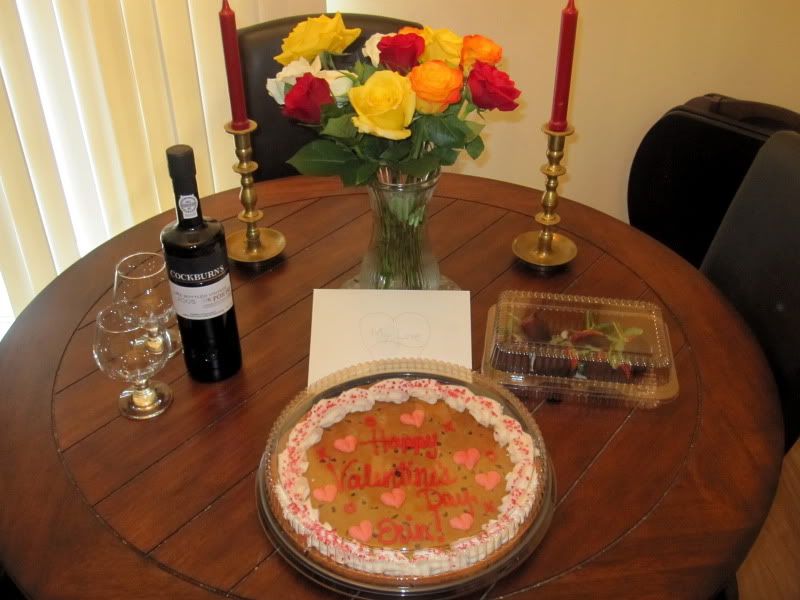 One of the many things I love about Josh is that he loves celebrating holidays just as much as I do. He is so sweet and goes out of his way to make me feel special in big and small ways. Imagine my surprise walking into his apartment to see the table set like this. He picked up a bottle of porto for us to share, a gorgeous bouquet of flowers, chocolate covered strawberries, a cookie cake, and a pre-Valentine's Day card. *swoon*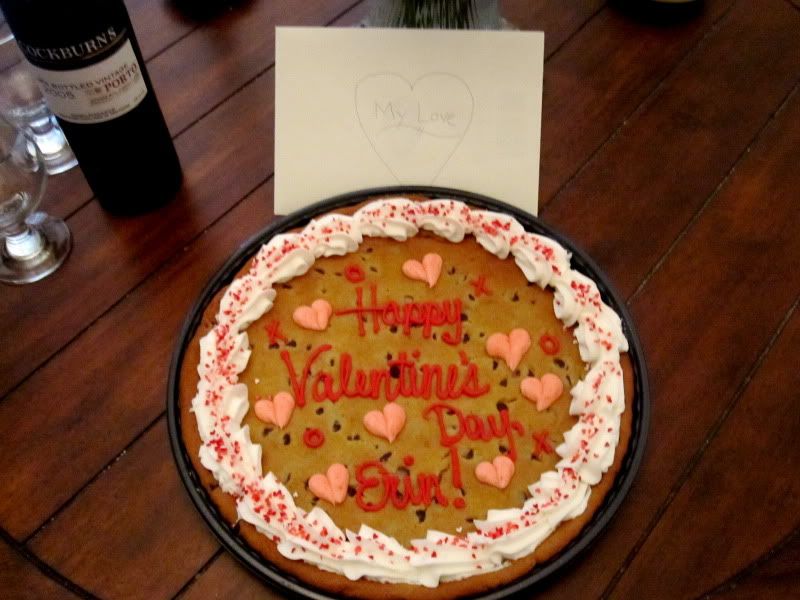 If you've never had a cookie cake before please stop reading this post, head to your nearest grocery store, and go pick one up. Its amazing and so so good!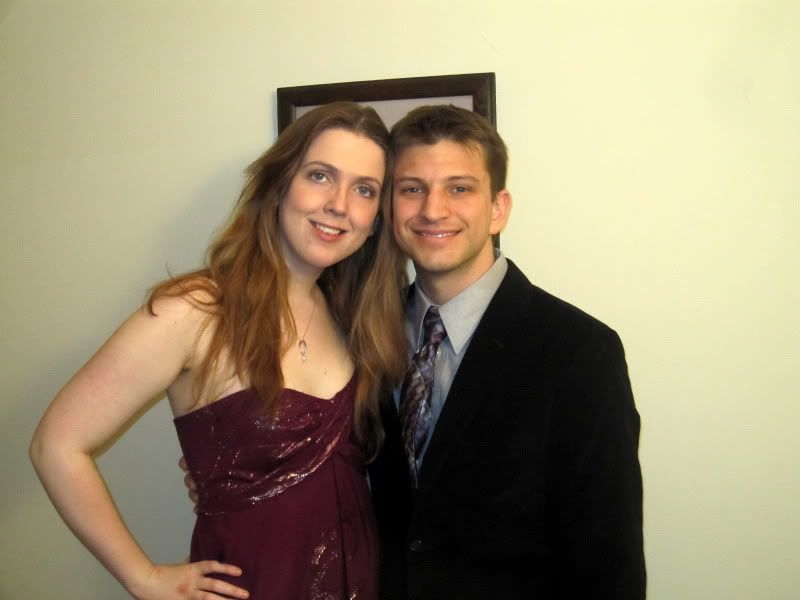 We spent most of the weekend cuddled up catching up on some work since I have two tests to make up after being away for a week and he has a big week coming up in his department. Today I had to leave early in the morning to head to class so we decided to do our Valentine's Day dinner Monday night. It was so fun to dress up for a nice meal and so sweet of him to take me out to eat! 🙂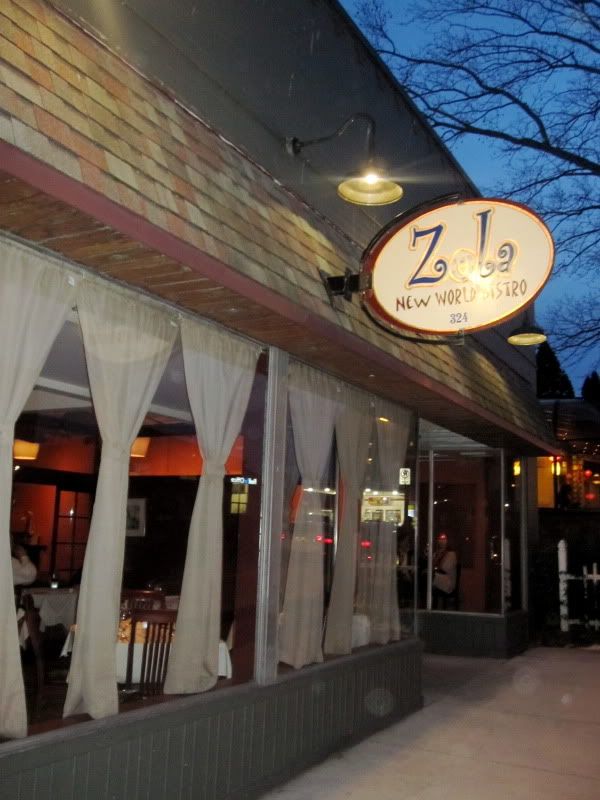 We headed to Zola's, an amazing restaurant in downtown State College that is actually where we celebrated our Valentine's Day last year!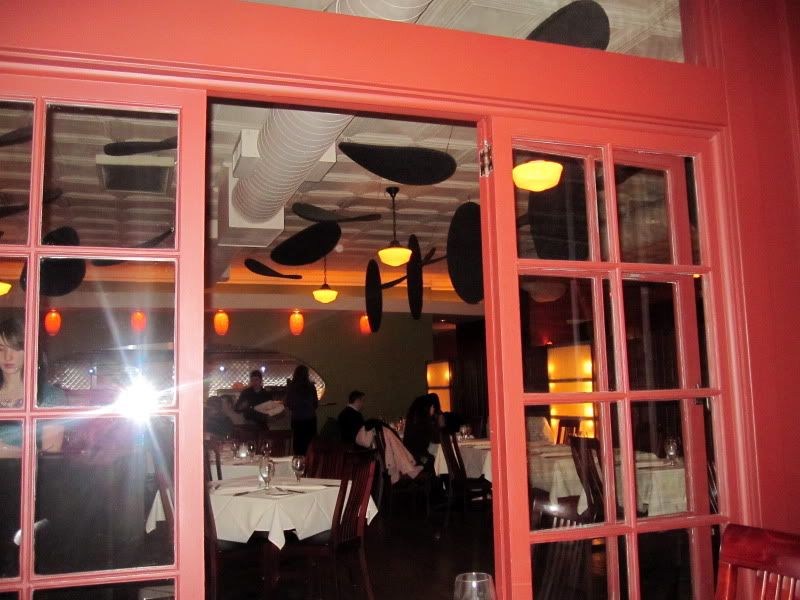 I'm totally that annoying person in restaurants taking pictures throughout the meal. Zola's was amazing, not only for the food but for the exceptional service. My water was full the entire night, my napkin was refolded every time I got up from the table, and the staff were truly attentive. Despite the place filling up around us they were wonderful and let us linger after our meal without ever rushing us. It was such a wonderful atmosphere.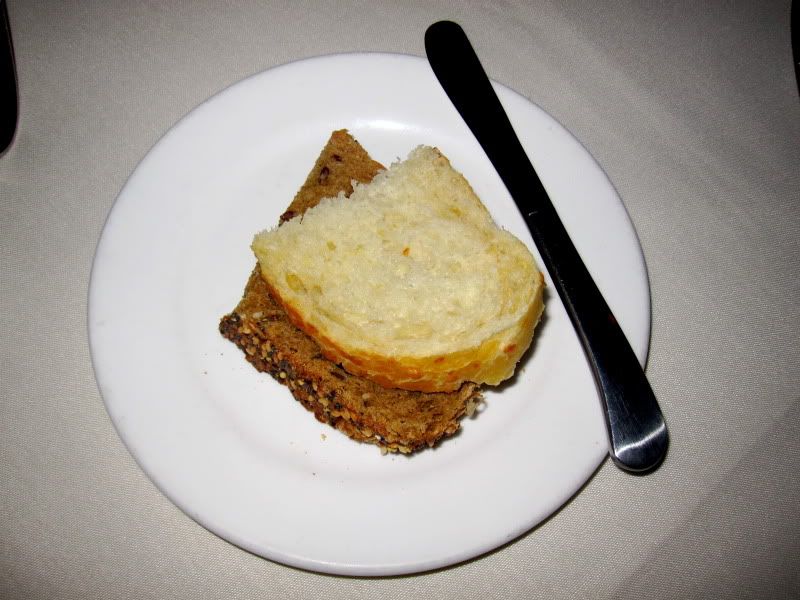 We started off our meal with their homemade breads. The top is a three cheese while the bottom is a multigrain. Both were amazing but the multigrain was incredible. I wanted to request more.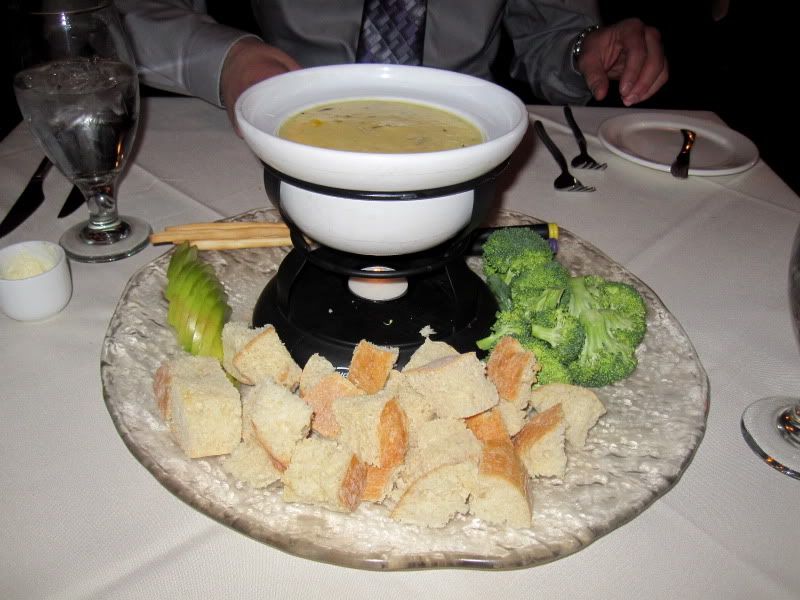 The whole reason we went to Zola's was for their cheese fondue. We got the rosemary and garlic flavor and amazing is an understatement. We finished the entire thing and now I am seriously considering buying a fondue maker.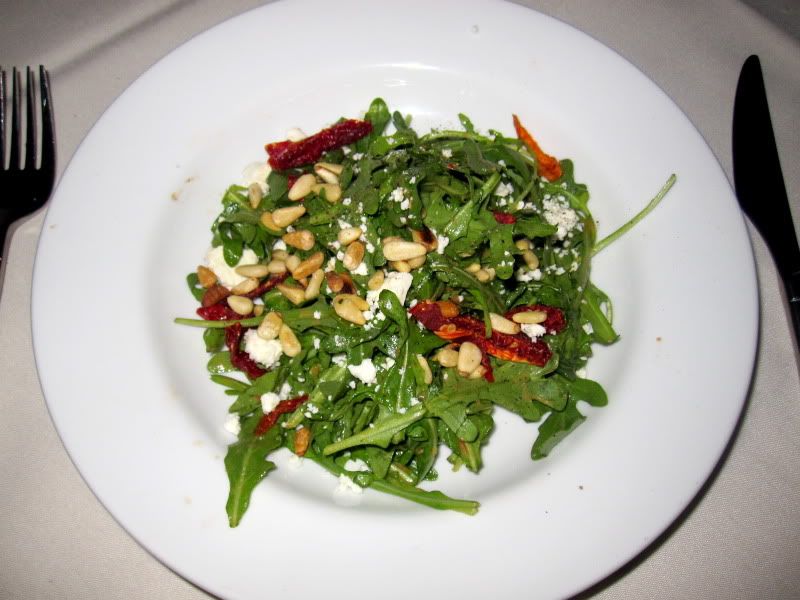 When our waitress was listing the specials of the night a salad with tomato vinaigrette caught Josh's ear. We decided to split it (along with the rest of our meal) and the waitstaff were so wonderful to bring out all of our dishes on separate plates. This was my half of the salad and it was so good.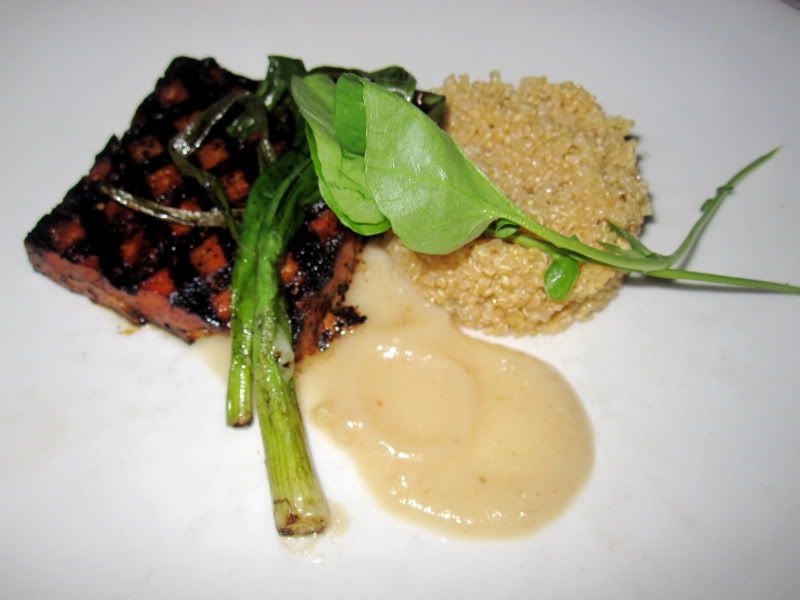 Thinking I gave up being a vegetarian? Its tofu! I couldn't believe it either, I've never seen tofu cooked like that. For an entree we ordered the tofu with roasted scallions and ginger couscous. This was my serving of it and I cleared the plate. I never really considered grilling tofu and now I can't imagine why not. It was absolutely delicious.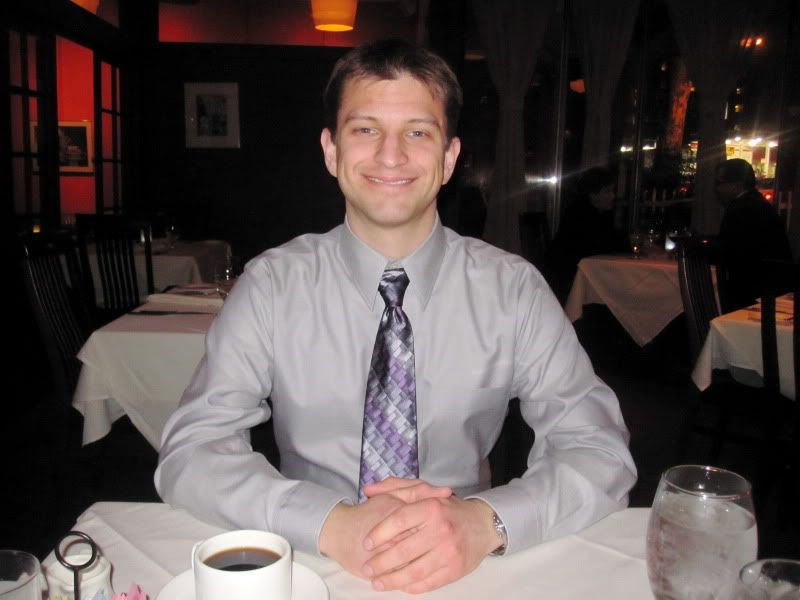 My handsome Valentine. 🙂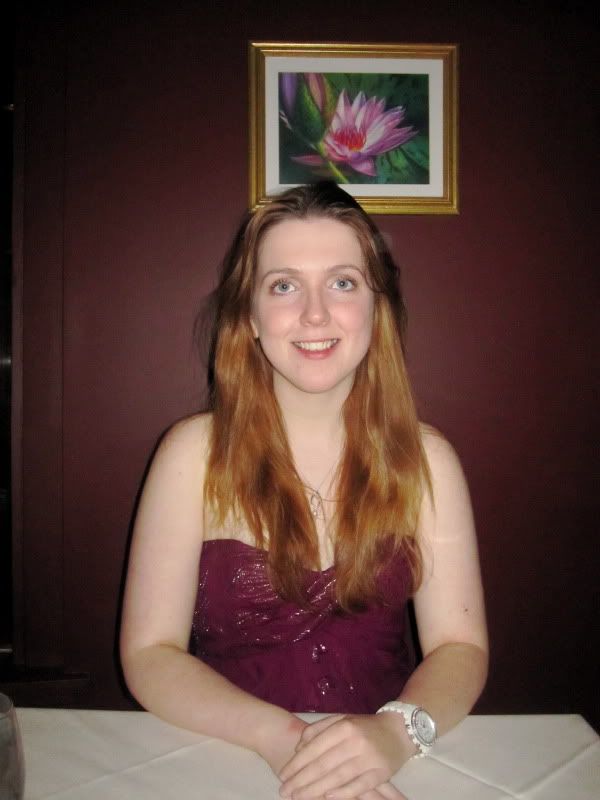 Josh was worried my dress would blend in with the wall in the picture and I would look like a floating head and arms. I almost wish I did because that would make for a hysterical picture, but thankfully flash worked in and created some contrast.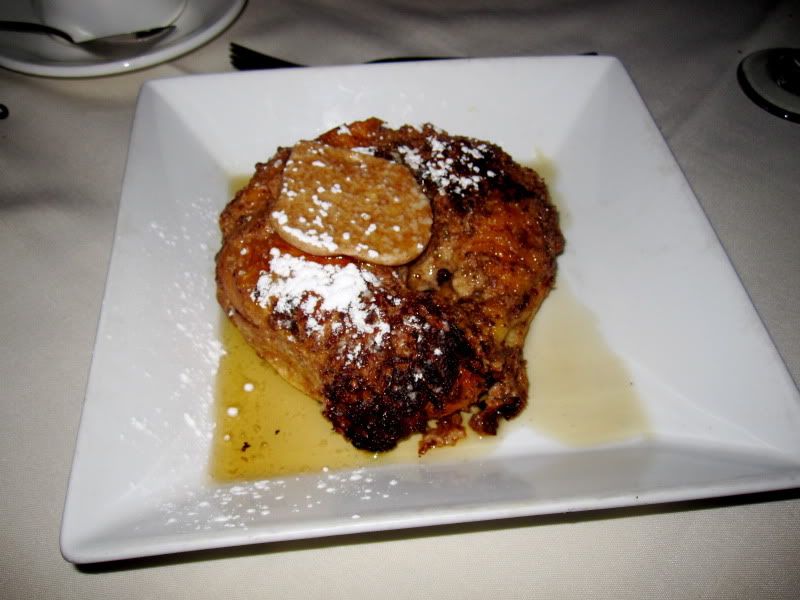 For dessert we shared the Nutella stuffed French toast. We ordered this last year and couldn't wait to have it again. It was every bit as good as I remembered. We cleaned the plate. ;p We laughed and talked and ate for hours and had the best time. If you're in the State College area I'd definitely recommend checking out Zola's. The food is amazing and they are so accommodating with plate sharing. It definitely helps keep the price down at an expensive restaurant and lets you order more food as you have room for more when splitting it. As we left we remarked that the way we ordered was the perfect way for us to do it because we got to eat so much food but at the same time left the restaurant without the heavy, too-full feeling that can sometimes accompany a night out.
After heading back to Josh's apartment we began exchanging gifts. I got Josh a custom made puzzle of us that I forgot to take a picture of, and a surprise that cannot yet be named. I've been wanting to get him something super special for a while now that involved a lot of research and shopping around online. Unfortunately its coming from another country and despite being ordered almost three weeks ago is still not here. He actually had the same thing happen with one of his presents for me so the next time we're together we're going to do a second Valentine's Day exchange. I'll make sure to take a picture of it. To see what the puzzle looks like check out a stock version here.
Josh was so sweet and picked up some of my favorite candies! He also got me Swedish Fish and Sour Patch Kids but I left those at his apartment for future snacking since I have no self control.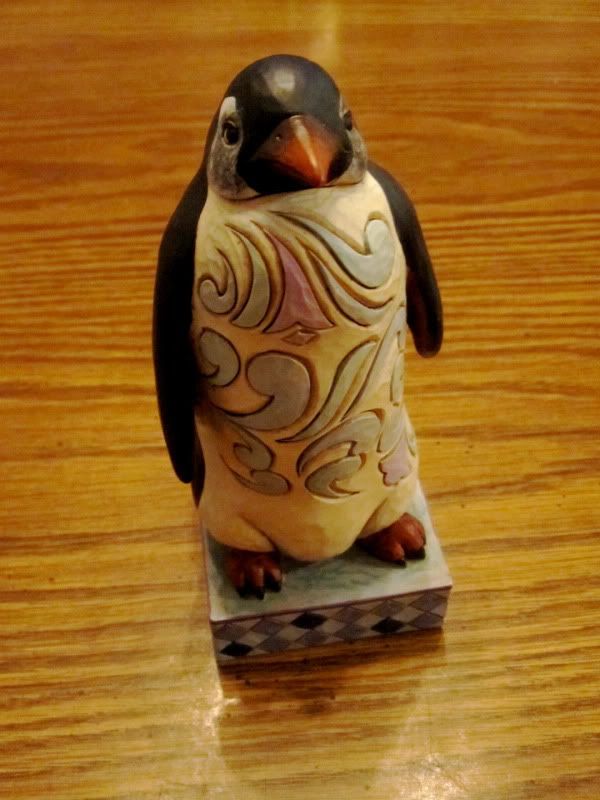 He also got me this adorable Jim Shore carved penguin. I love penguins and he is so sweet and totally enables me with tons of cute penguin stuff. We named this little guy Murphy.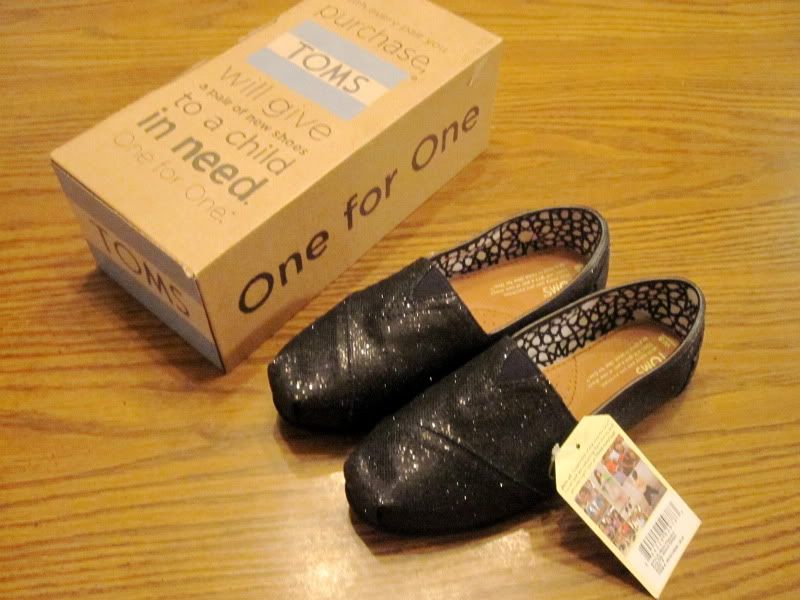 The biggest surprise of all came when I opened this box and saw Josh surprised me with the pair of black sparkly Toms I've been wanting for forever! I have the gold pair and while I love them Josh thinks they're a little over the top. I was just joking the other day on Twitter that I now had a reason to buy the black sparkly pair since they're (slightly) more subdued. It was the best surprise! I am so excited for warm weather so I can wear these bad boys all the time!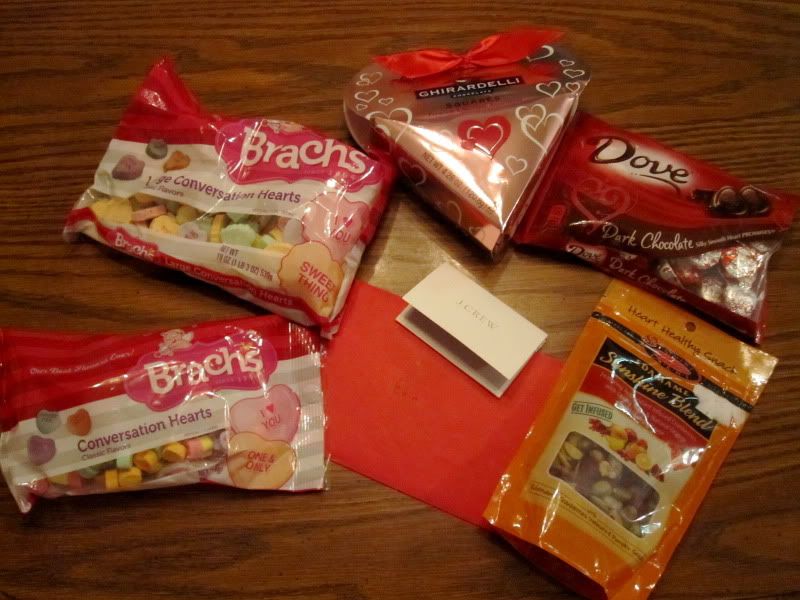 After the most wonderful weekend with Josh I came home to an incredible surprise from Josh's parents. They are so amazing and sent me a package full of my favorite Valentine's Day candies (candy hearts!), the kindest card, and a J.Crew giftcard! It was so thoughtful and so generous of them. I'm actually going to wrap this post up so I can call them and thank them for such a great surprise! I feel so lucky to have such a close relationship with them.

I hope you all are having an amazing Valentines Day with the ones you love. I could not have asked for a more perfect one. <3
Question of the Day: How did you spend your Valentine's Day? What did your Valentine do to make you swoon?