Today I want to share some of my favorite recent reads from around the internet. I hope you enjoy reading them as much as I did!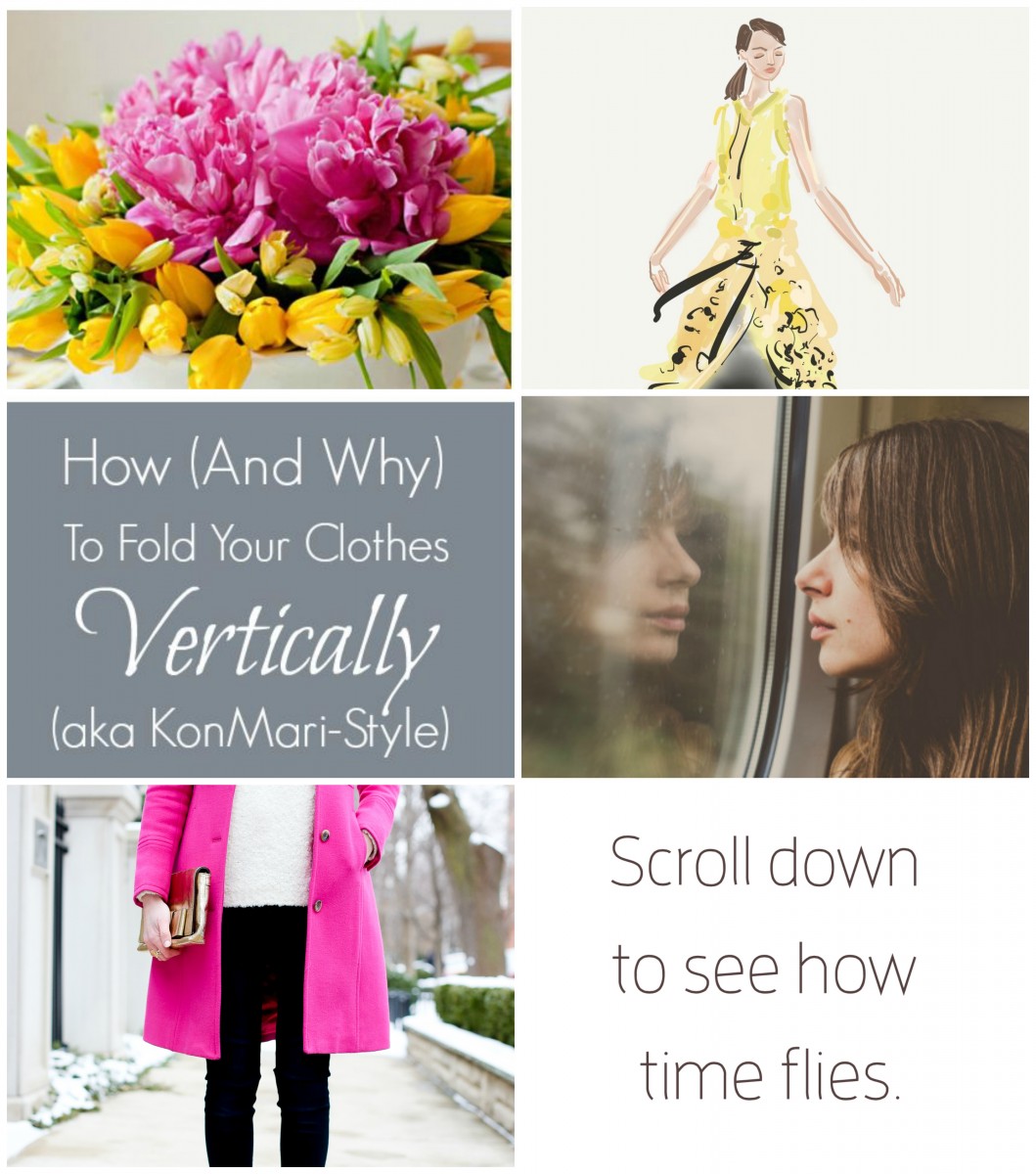 12 Flower Arranging Tricks that Make You Feel Like a Pro – Some really useful tips in here that I need to remember!
iPad Pro Reinvents the Old School Fashion Sketch – It's exciting to see how technology is shaping the future of so many industries.
How (and Why) To Fold Your Clothes Vertically – Sold! I need all the extra space in my closet I can get.
To Anyone Who Thinks They're Falling Behind in Life – #Truth. There's more to life than the rat race.
How I Edit Photos in Lightroom – Great tips! One day I'll stop taking all my photos on my iPhone…
Scroll Down to See How Time Flies – Why time seems to speed up as we get older. It's all relative.
Questions of the Day: Have you read The Life Changing Magic of Tidying Up? Do you feel like time passes by quicker the older you get? Do you prefer taking photos on your phone or your camera?