Memorial Day weekend was pretty washed out here in Omaha. The weather was gray and rainy and just all around blah. And then, out of nowhere on Monday the clouds parted and the sun came out and it was an absolutely beautiful day. When I looked outside and saw the unexpectedly gorgeous weather, I told Josh we needed to go for a run.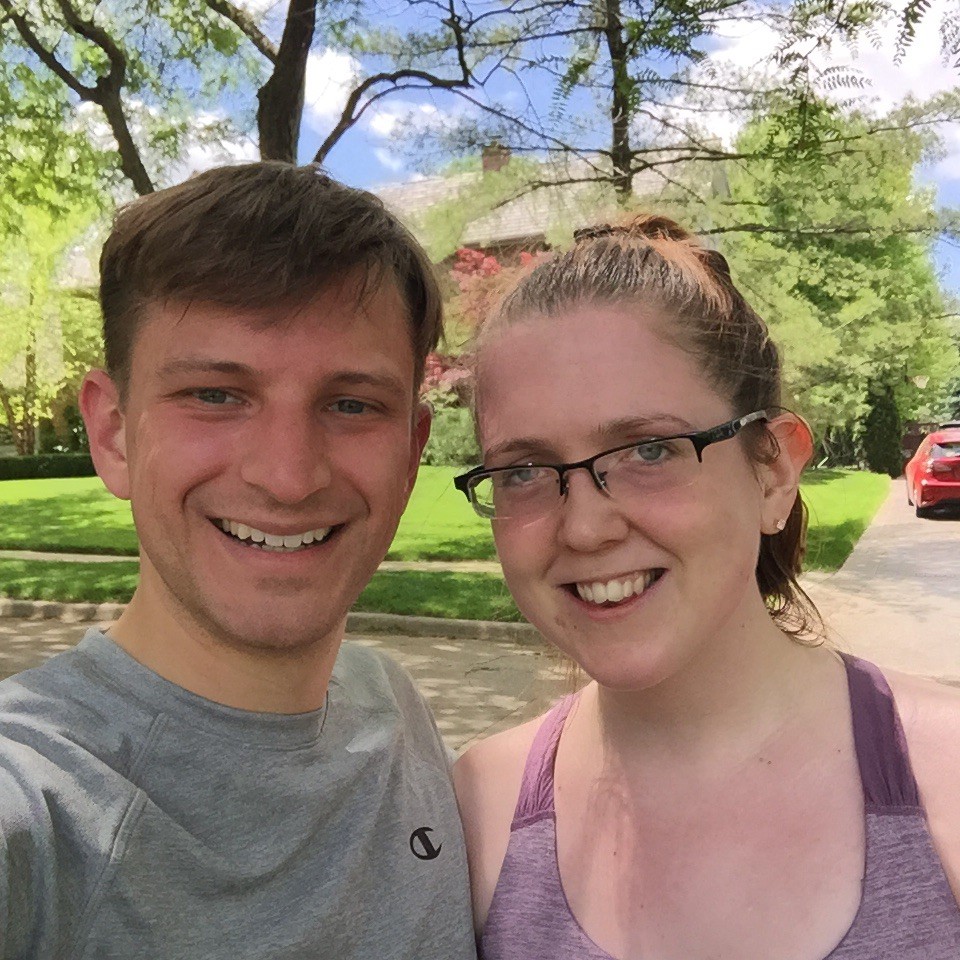 And so we laced up our running shoes, filled up our water bottles, and headed out for a 5k. It was a hot and sweaty run (as evidenced by the picture of our oh-so-attractive faces afterwards). While it was hard, it was fun! And it felt good to move! I used a new-to-me running app that I absolutely love and wanted to share with you.

It's called RockMyRun and it's awesome. It's a collection of DJ mixes sorted by genre, workout type, length of workout, and beats per minute. It's like having all the best songs from your favorite artists mixed together to pump you up while you workout.
For my run I chose Boy Band Blast. It was a perfect mix of uptempo songs from boy bands past to present. And at 45 minutes long I loved how I had plenty of time to get my 5k in before the songs stopped. I was rocking out to everything from NSYNC to NKOTB to Hanson to One Direction. It was awesome and definitely had my smiling during my run. (You know, when I wasn't dying…)
The app is free, but if you want to utilize all the features, like mixes longer than 45 minutes, specially-designated rockstar mixes, and the ability to match a song to  your pace, it will cost you $2.99 a month. For now I'm just running with the free version, but if Josh and I work back up to 10k runs together I can see myself investing in the paid version so I can have music for my entire run.
Questions of the Day: Does RockMyRun sound like something you would use and enjoy? What's your favorite music to listen to while you work out?