One of my very favorite things about moving to the Midwest is all the new states I have around me to explore. The Midwest has so much history, and I am like a sponge trying to soak it all in.
Over Memorial Day weekend, Josh and I took a road trip to Kansas. Kansas is less than two hours away from Omaha and a whole world of adventure.
While Kansas City is already one of my absolute favorite cities and a place I'm always up to spend a weekend, I hadn't previously explored the rest of Kansas. And while I still have a lot more left to see, we did quite a number on this trip. Josh and I had the best time visiting Lawrence, Manhattan, Wamego, and the Tallgrass Prairie National Preserve. We zip lined, got up close and personal with bison, visited a speakeasy, found magical midnight donuts, and spent the weekend laughing and smiling from ear to ear.
Weekend Road Trip: Kansas
The awesome thing about road tripping on a holiday weekend is the extra day for exploring. Josh and I hit the road for Kansas Friday after work and arrived back in Omaha simultaneously exhausted and invigorated on Monday night.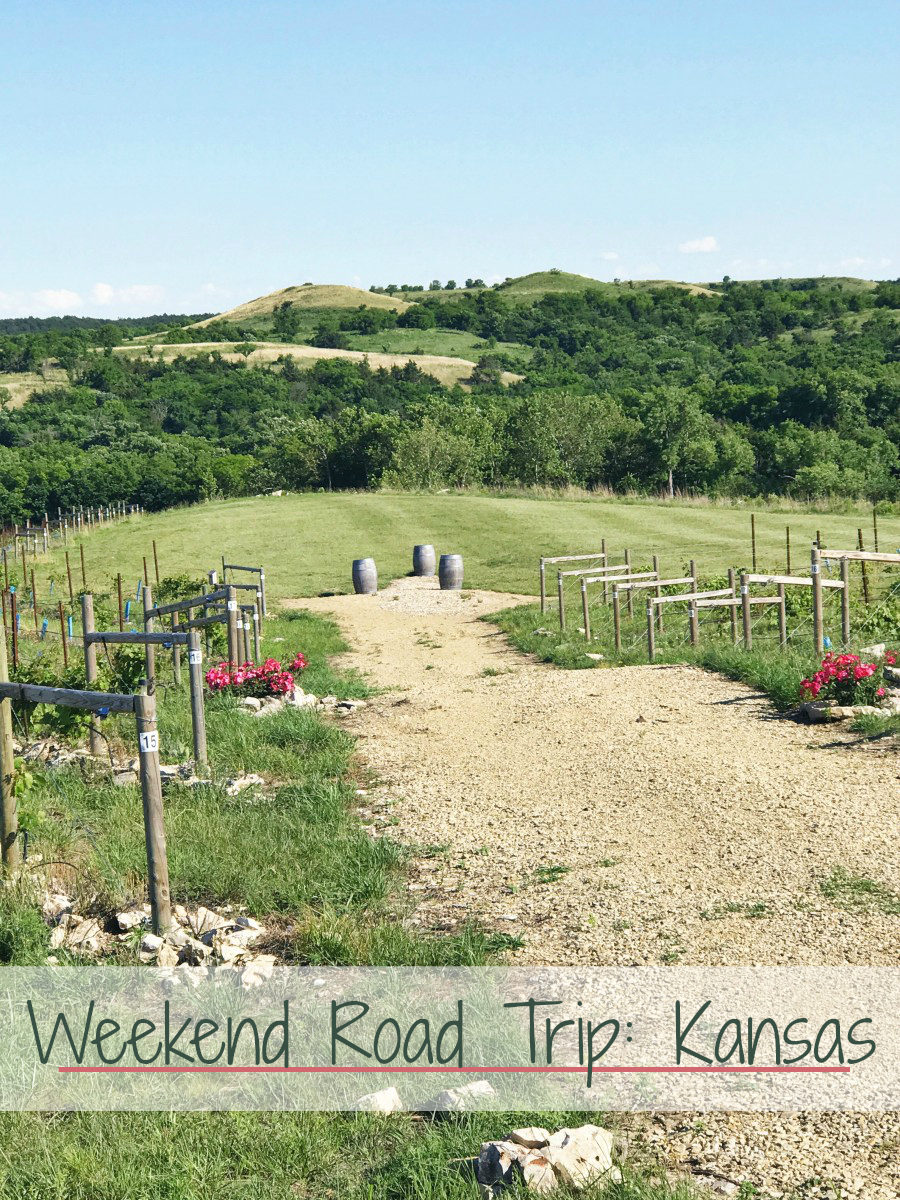 Lawrence, Kansas
Our first stop of the trip was Lawrence. This college town is seriously cool. Josh and I fell in love with Lawrence and are already making plans to go back.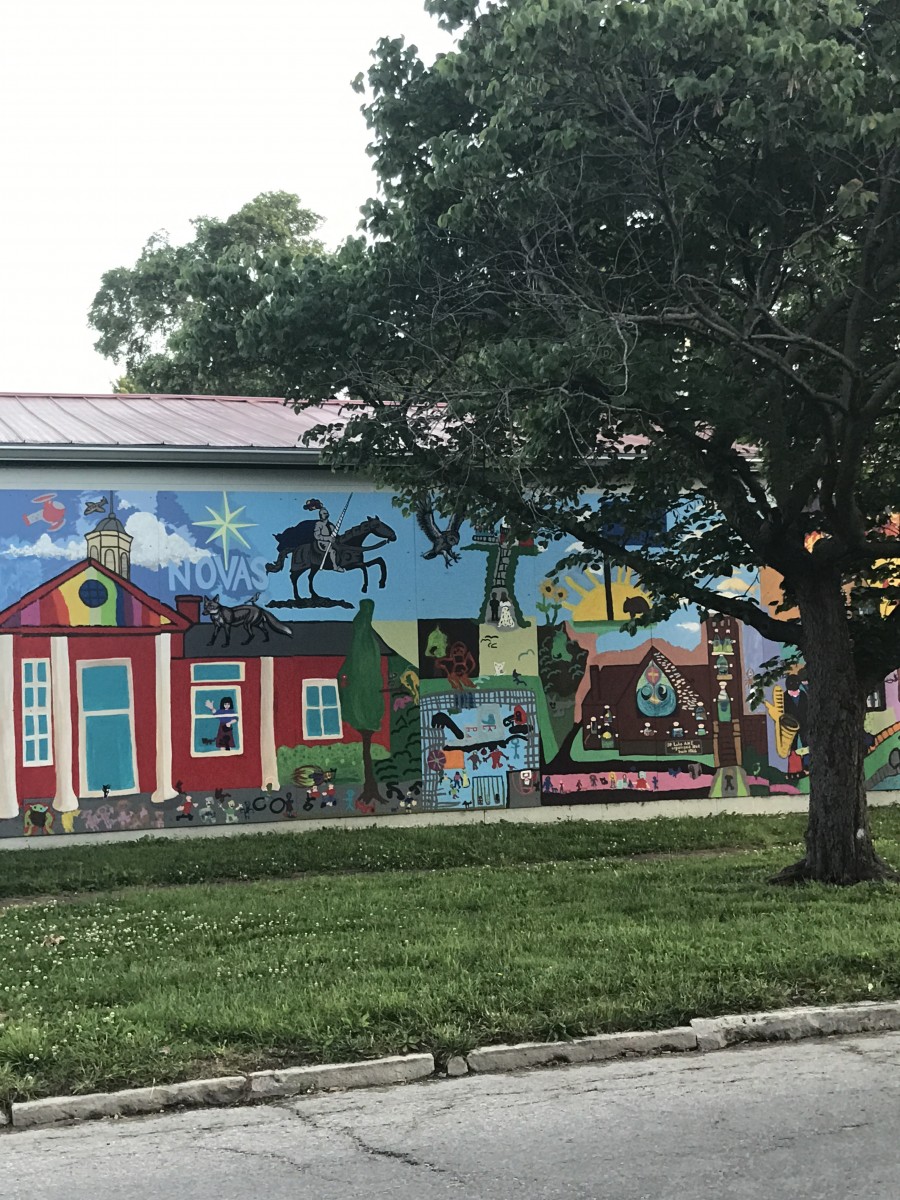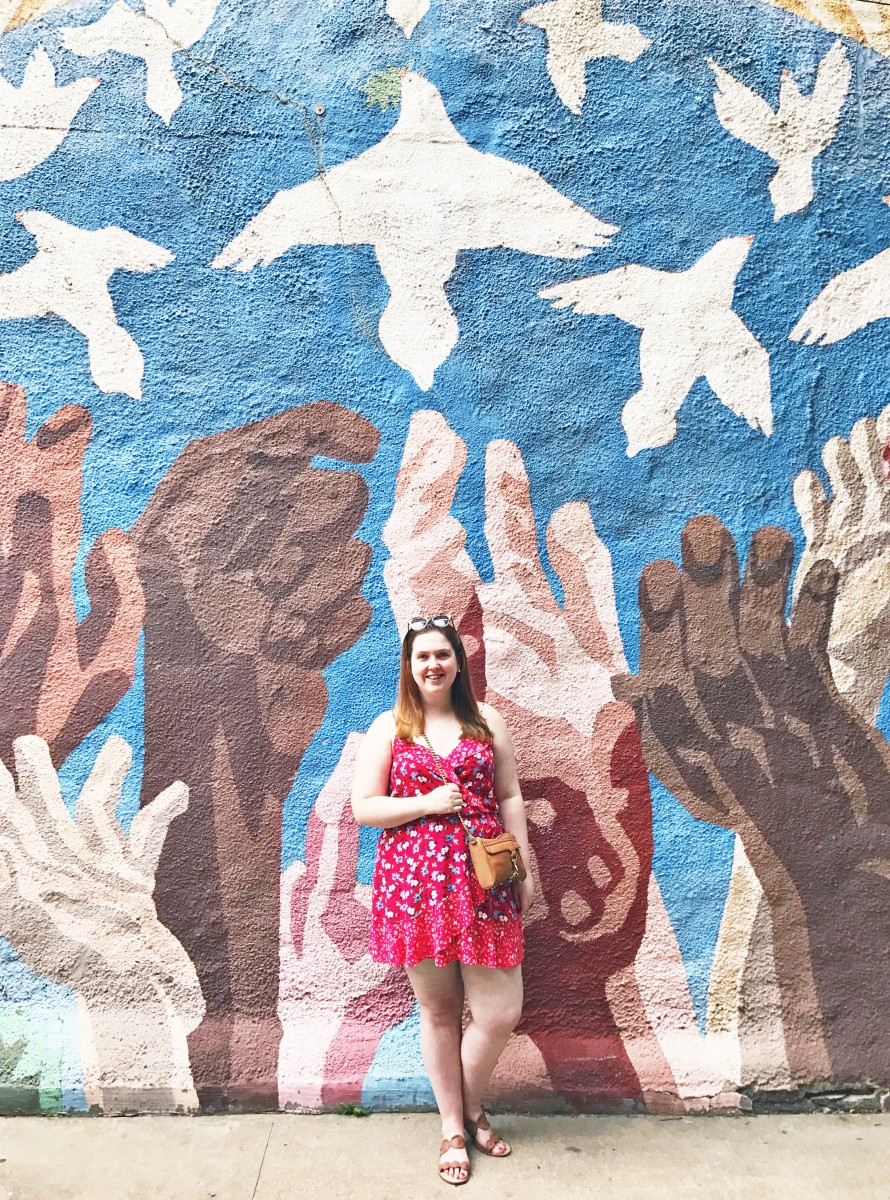 They have some awesome wall murals which you guys know I am all about.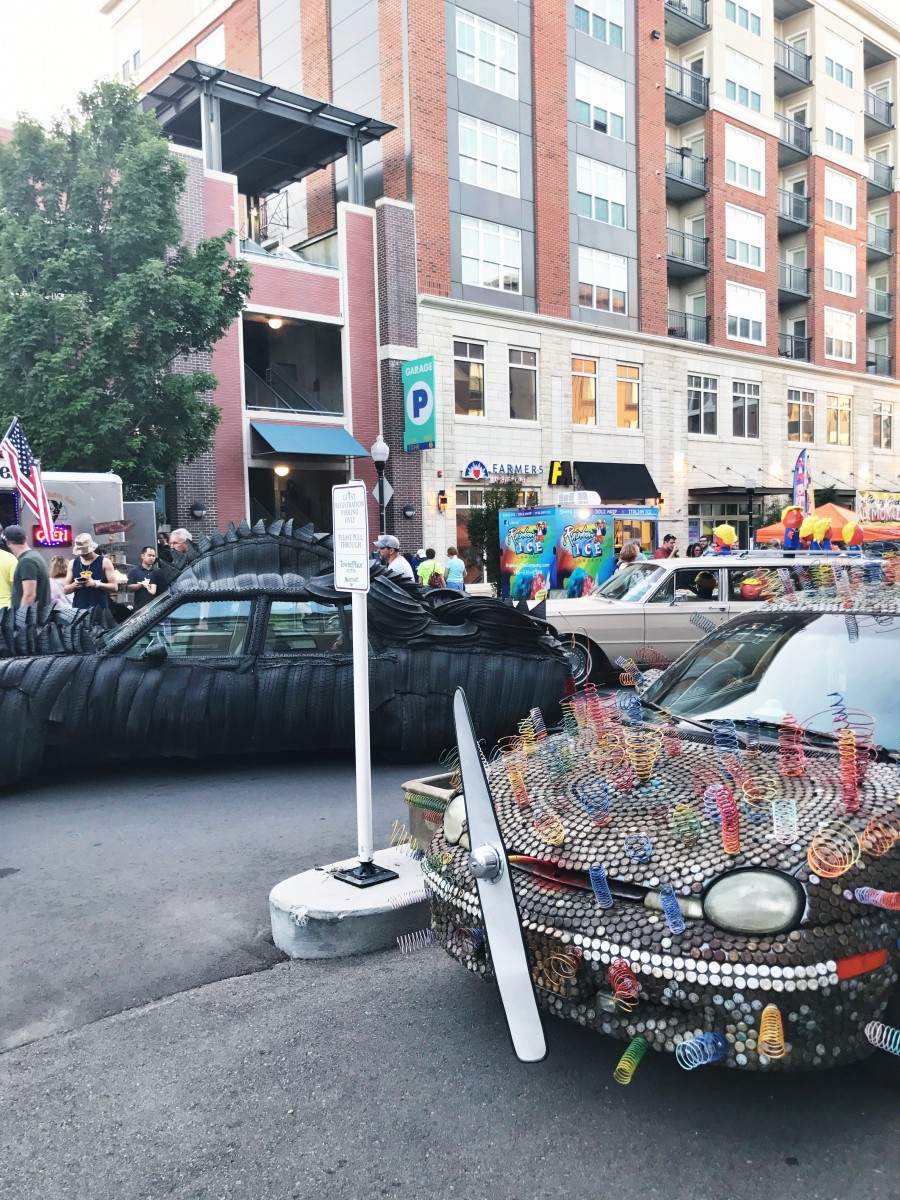 Our trip coincided with Lawrence's Busker Festival. I had never been to one of these festivals before, but loved all the street performers and the atmosphere the festival brought.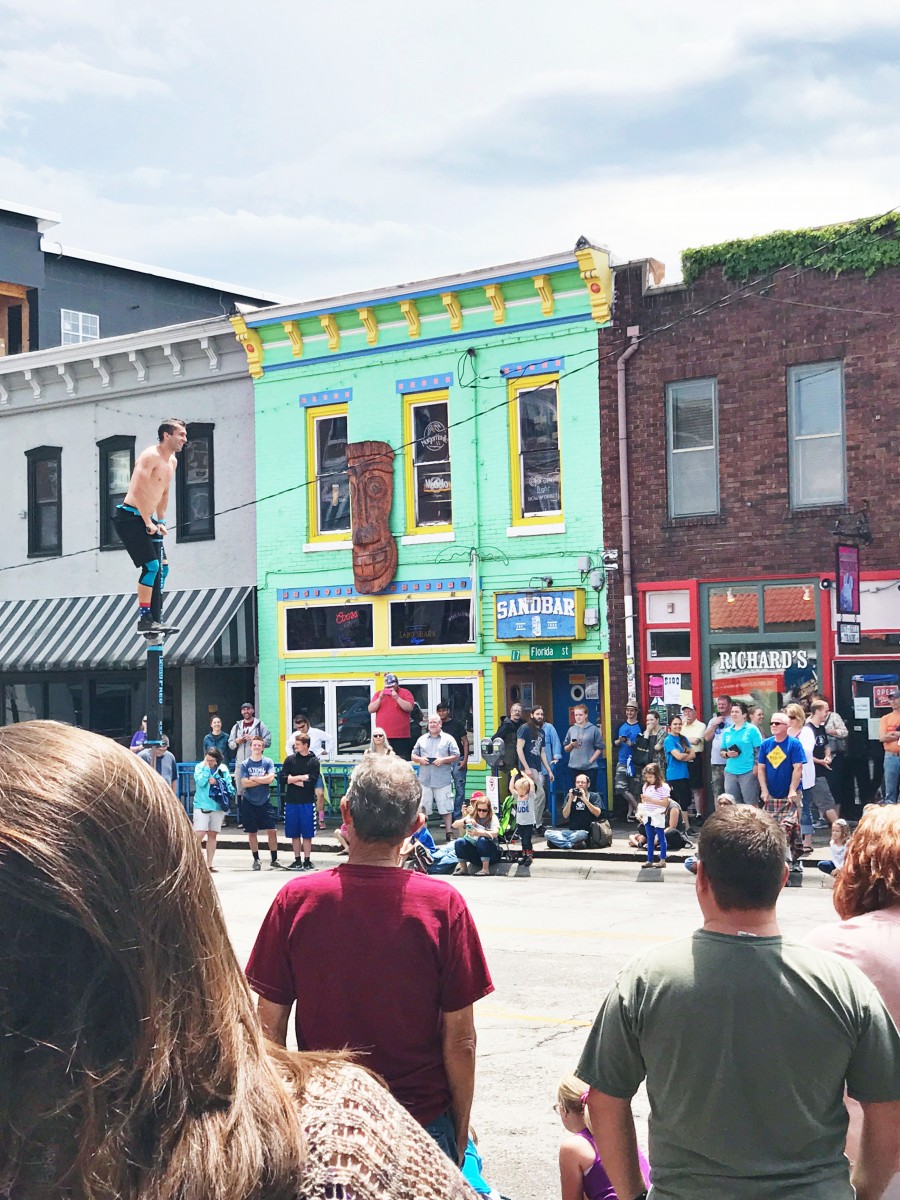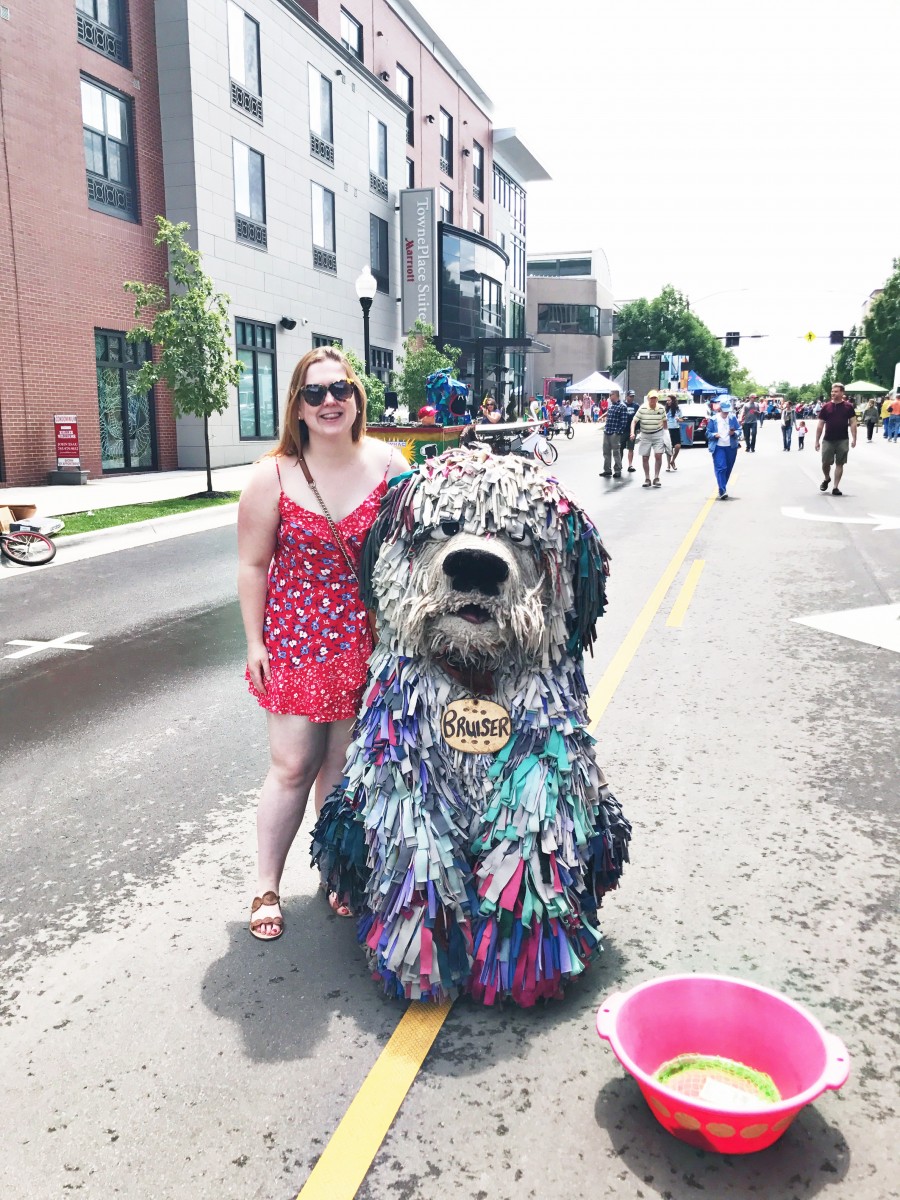 I loved Bruiser.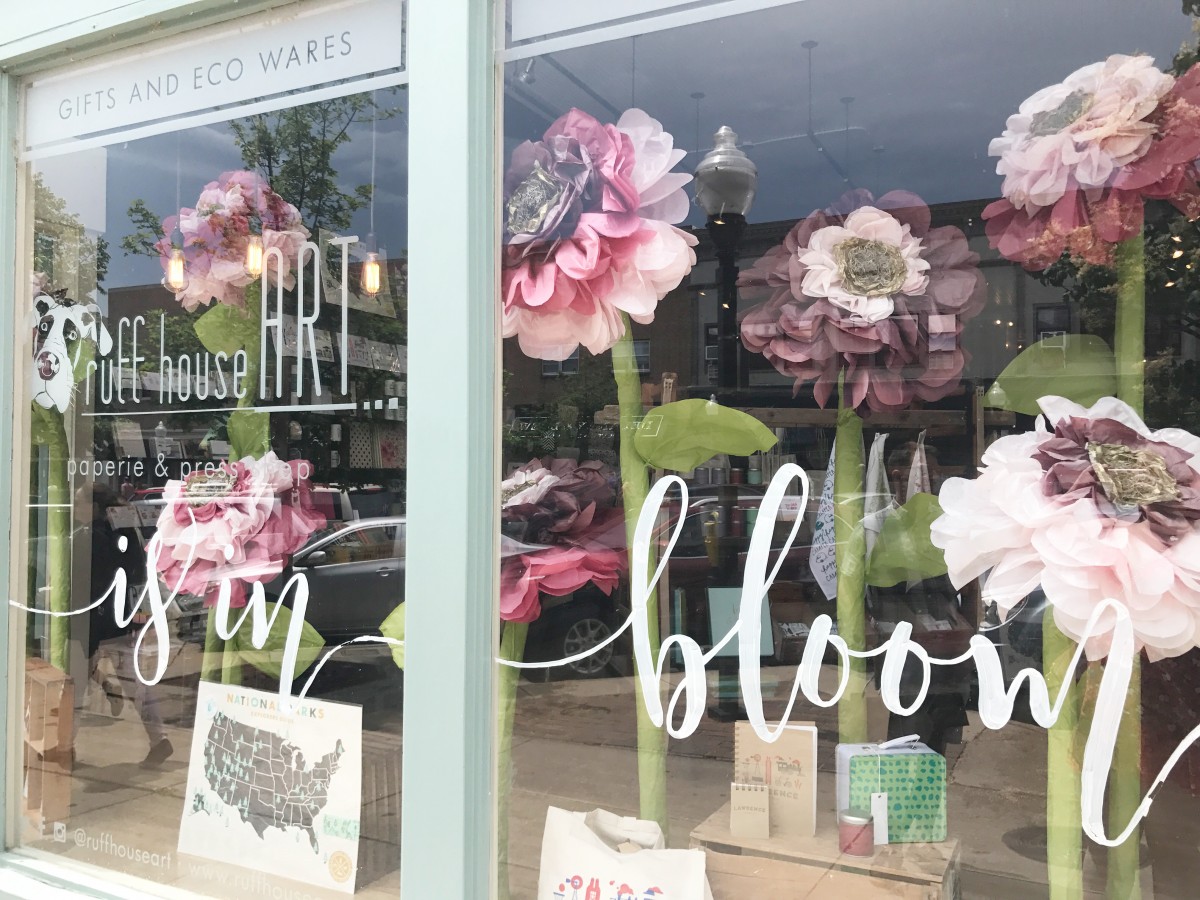 Lawrence has some seriously awesome shopping. Josh and I enjoyed walking from shop to shop and picking up some fun souvenirs.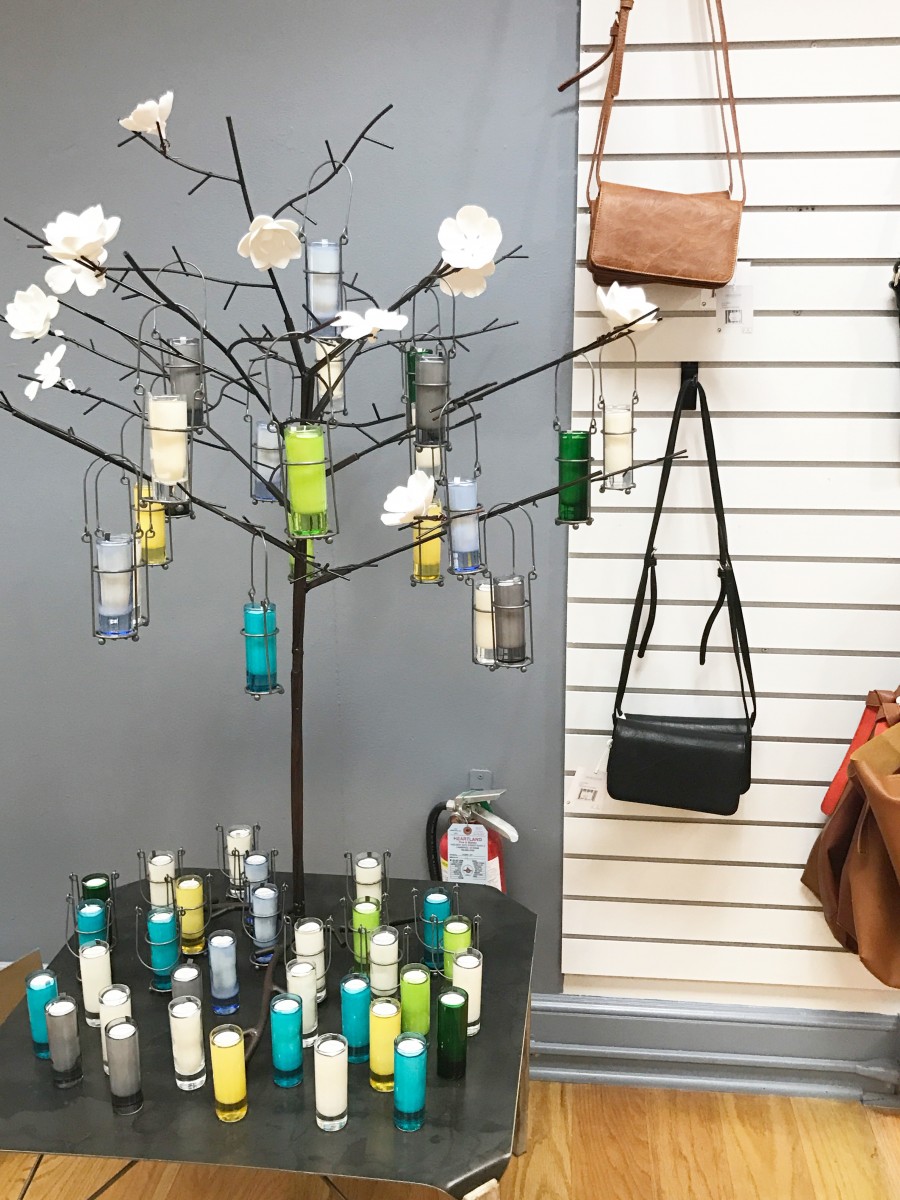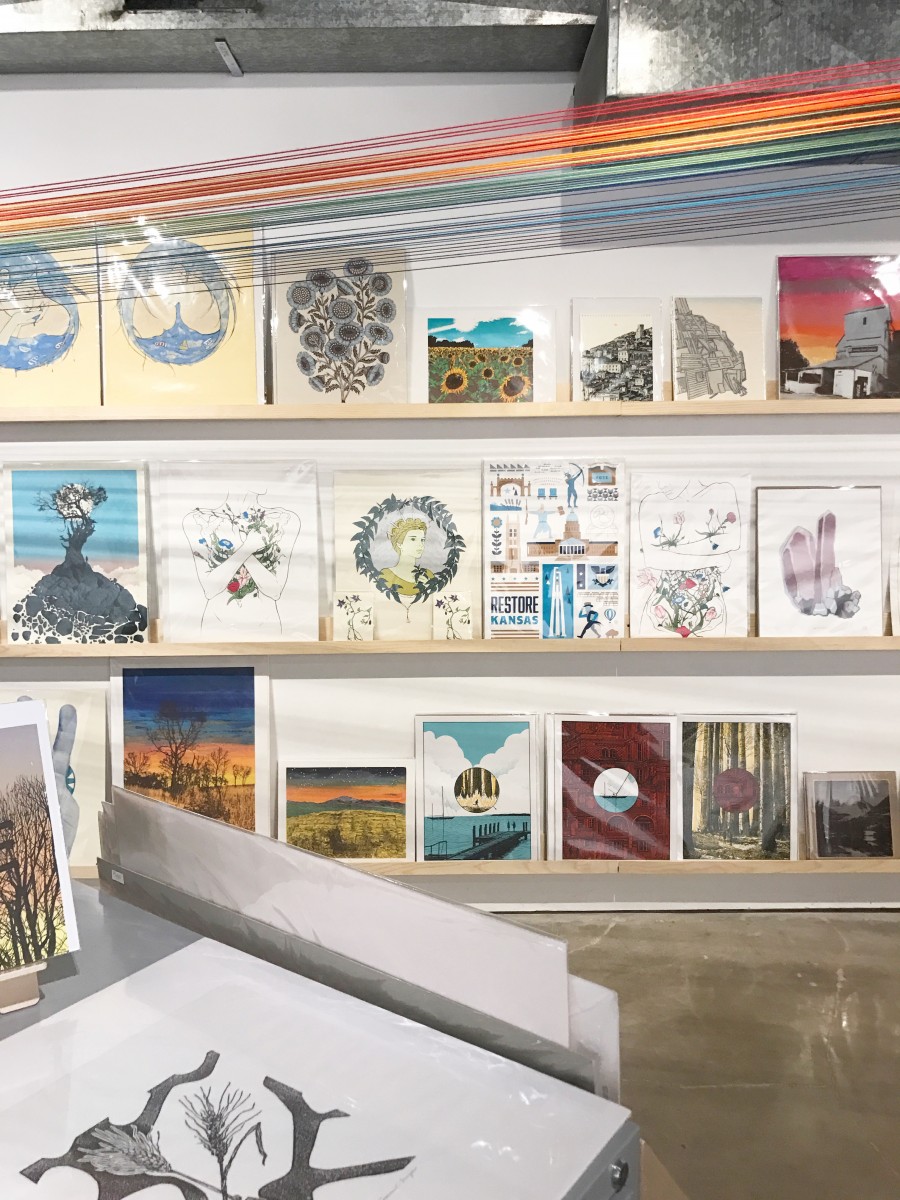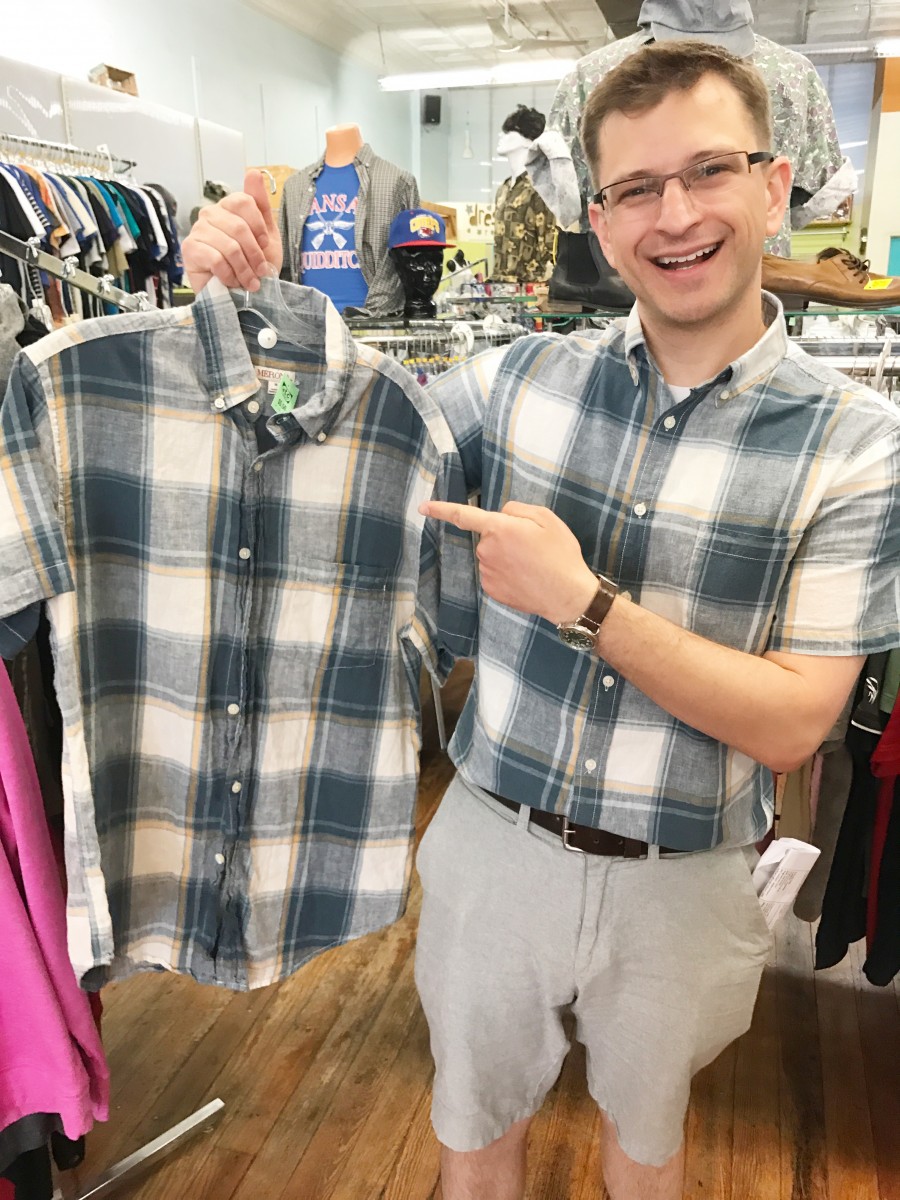 We stumbled upon a thrift shop where Josh found his exact same shirt! People in Lawrence have good taste. 😉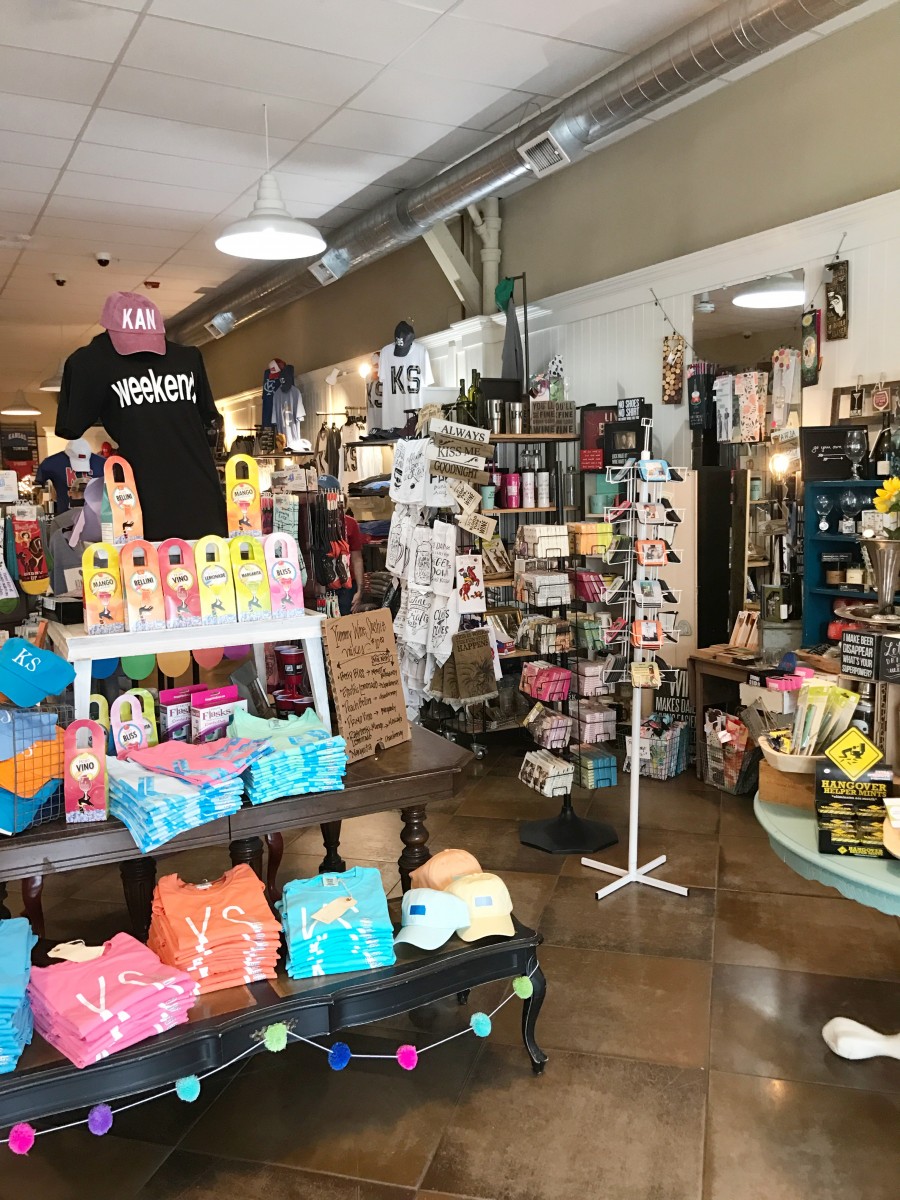 For those of you who follow me on Instagram, this store is where I got this shirt.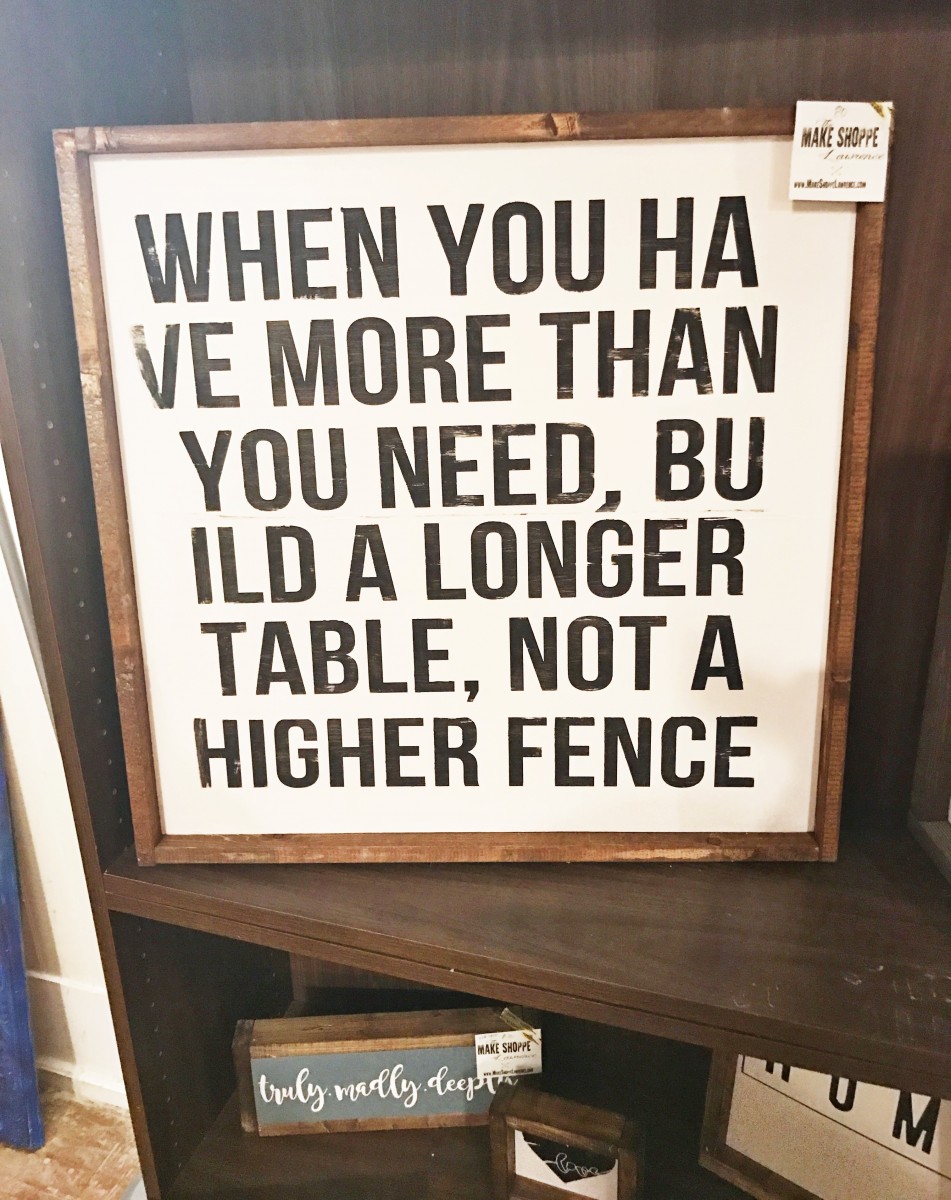 I need this sign. It's my outlook on life summarized in a sentence.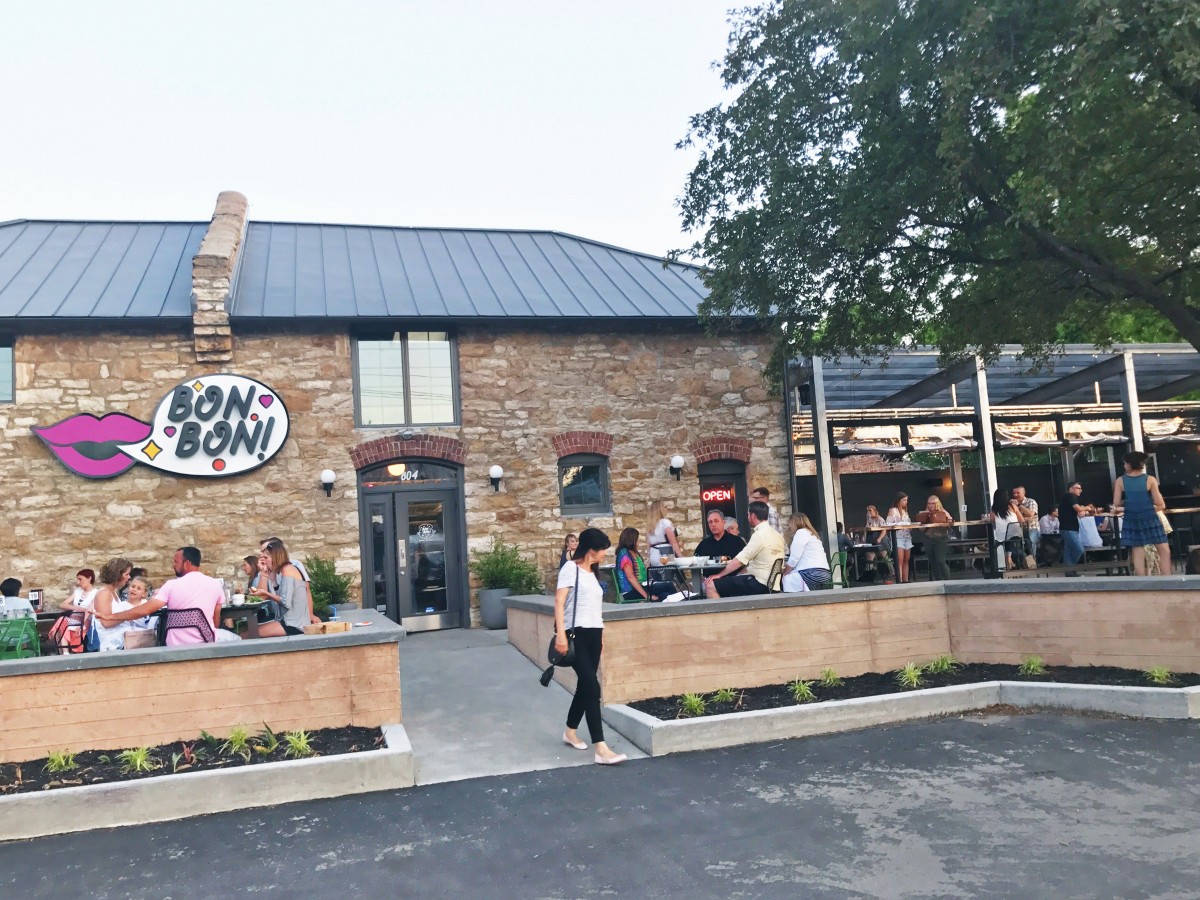 If you visit Lawrence, you need to prepare yourself for the assortment of delicious food that awaits you. We tried our best to put a dent in visiting as many delicious restaurants as possible during our time there and we still have so many more we want to come back to eat at!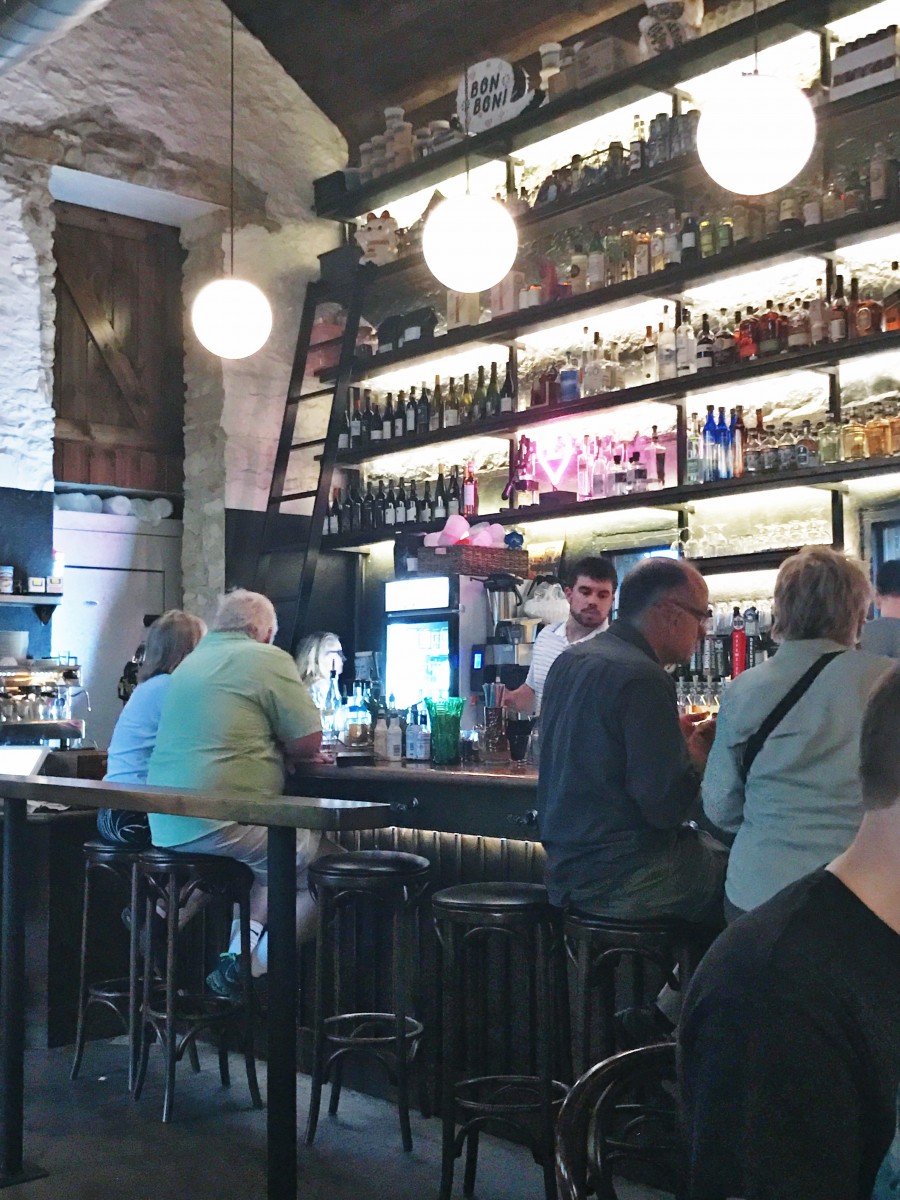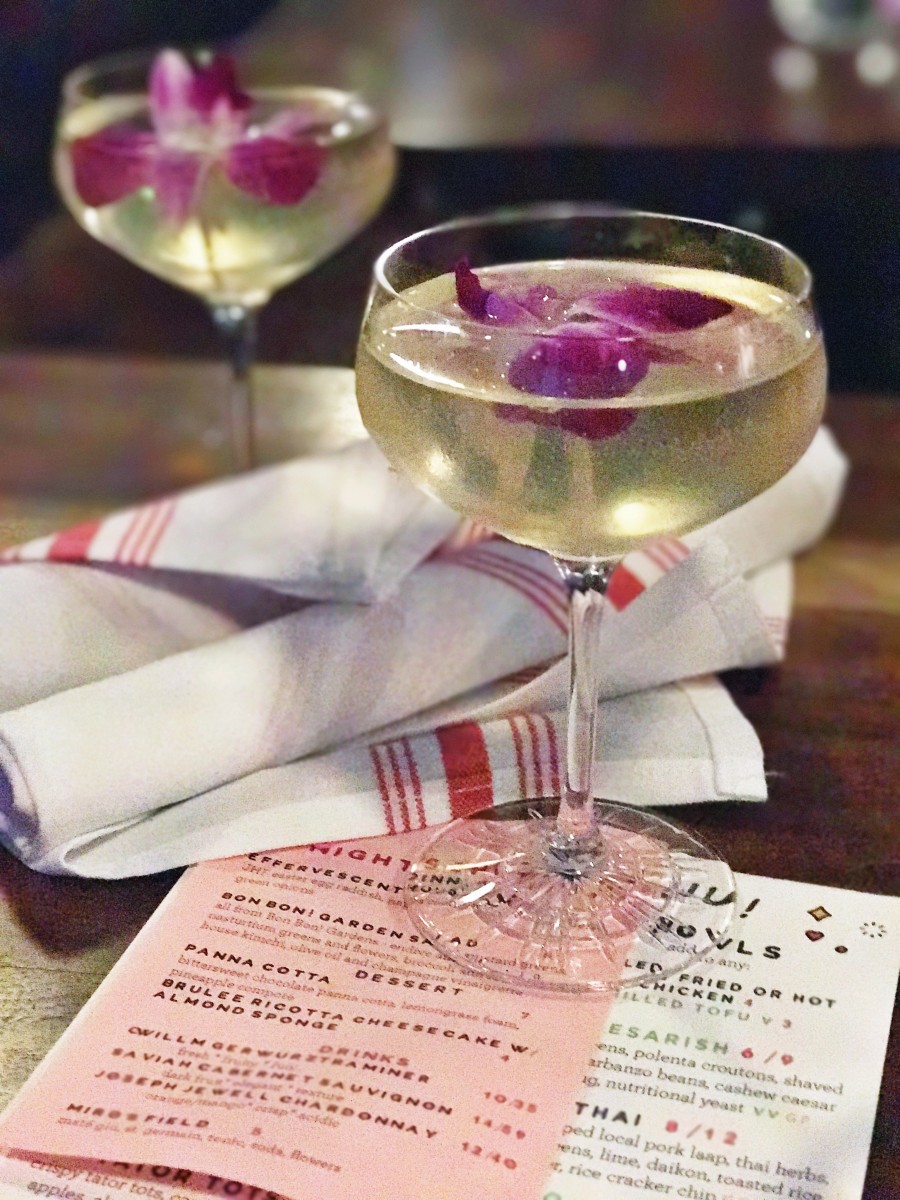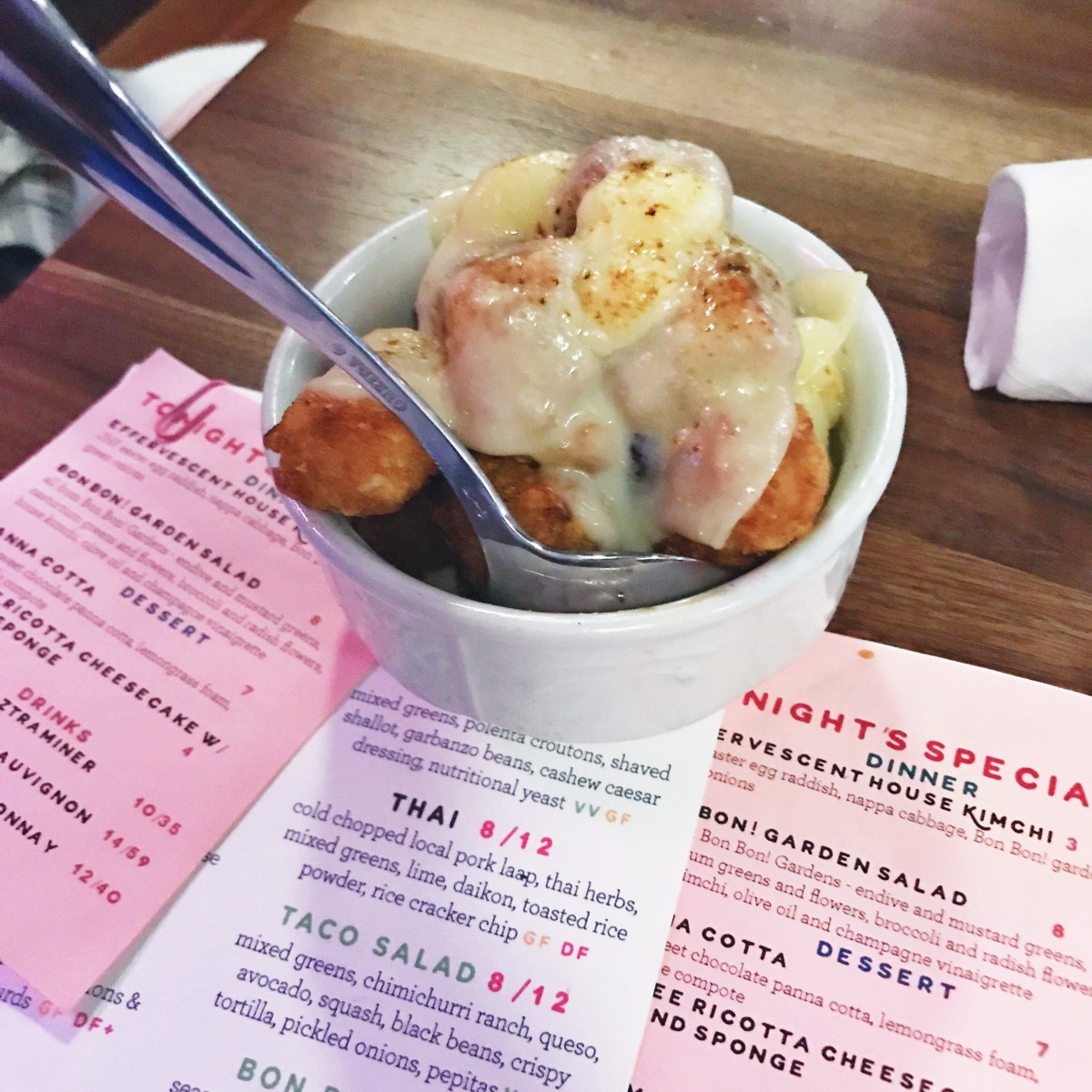 Bon Bon is one seriously cool restaurant. The place was pretty packed the night we were and they told us the kitchen was running behind, so we got drinks and an appetizer before restaurant hopping. I wish I could speak to the entrees, but I will tell you that you need these cheesy  tater tots in your life.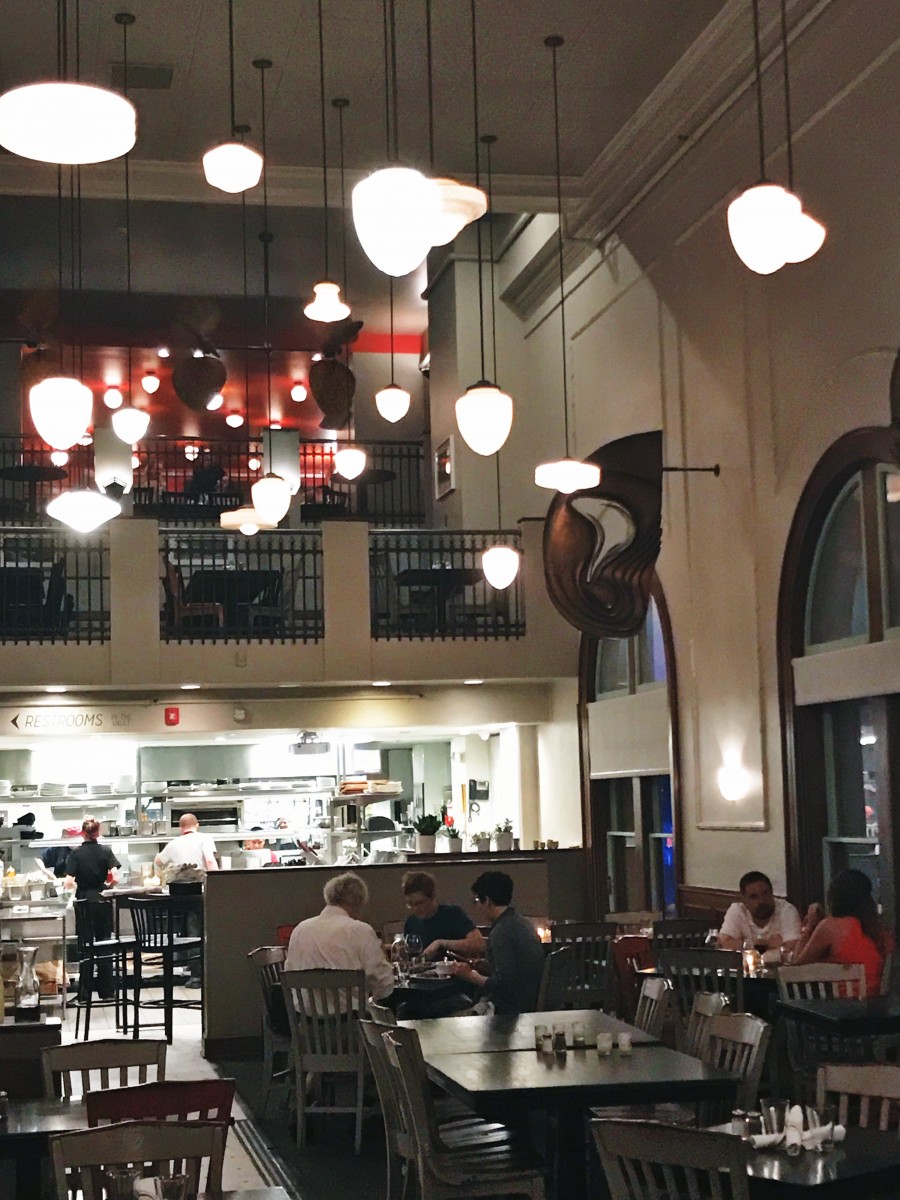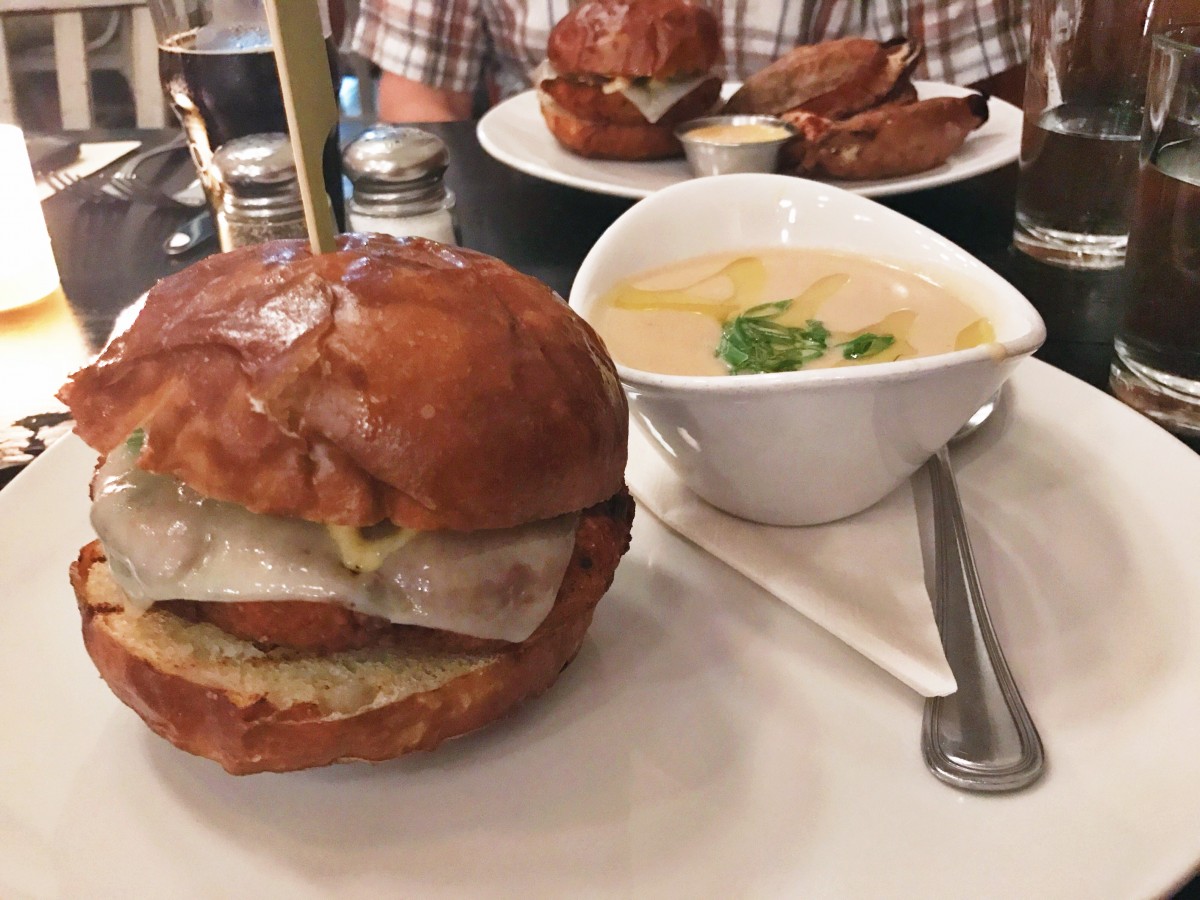 We continued our dinner over at Merchants Pub where I got a homemade veggie burger and truffle potato soup. The truffle potato soup was mouth watering.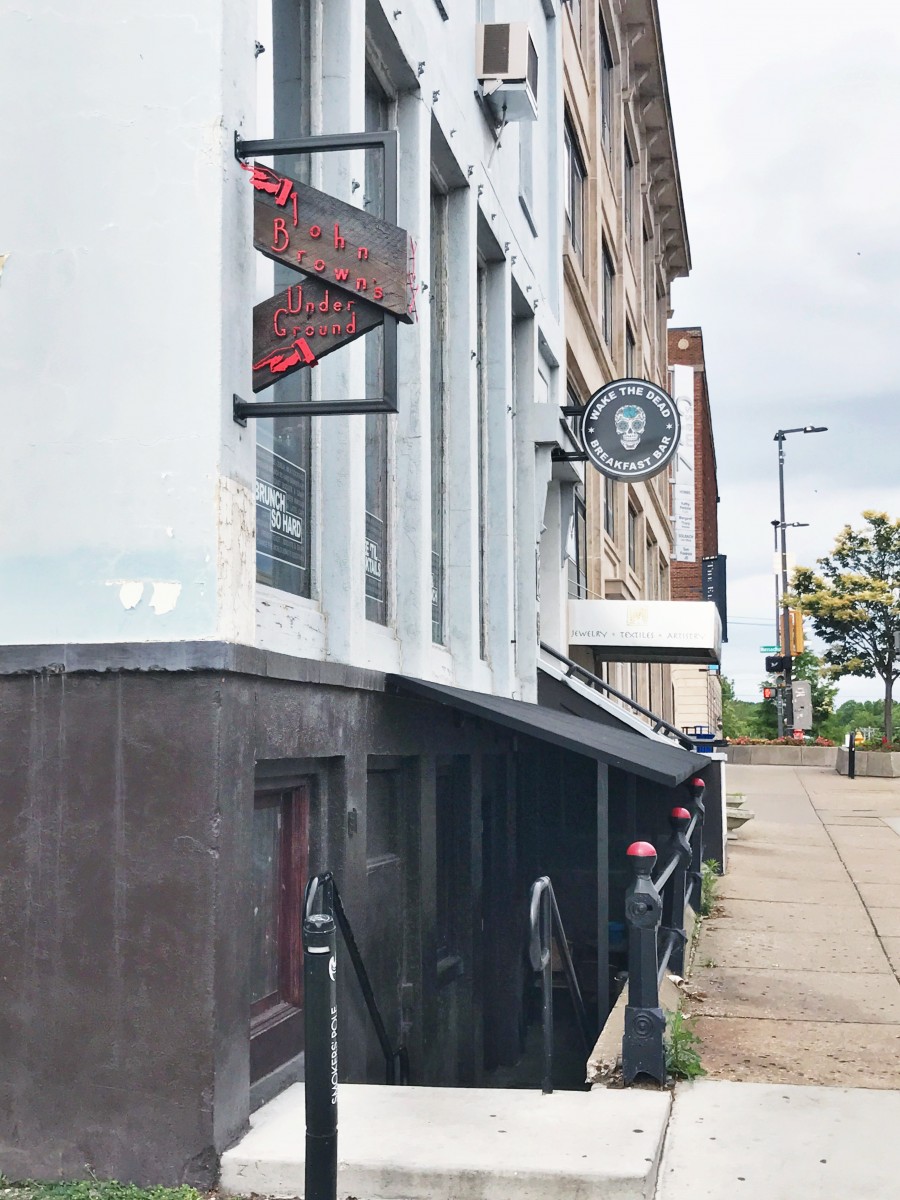 This building is one part speakeasy, one part donut shop. Which is basically the best thing ever.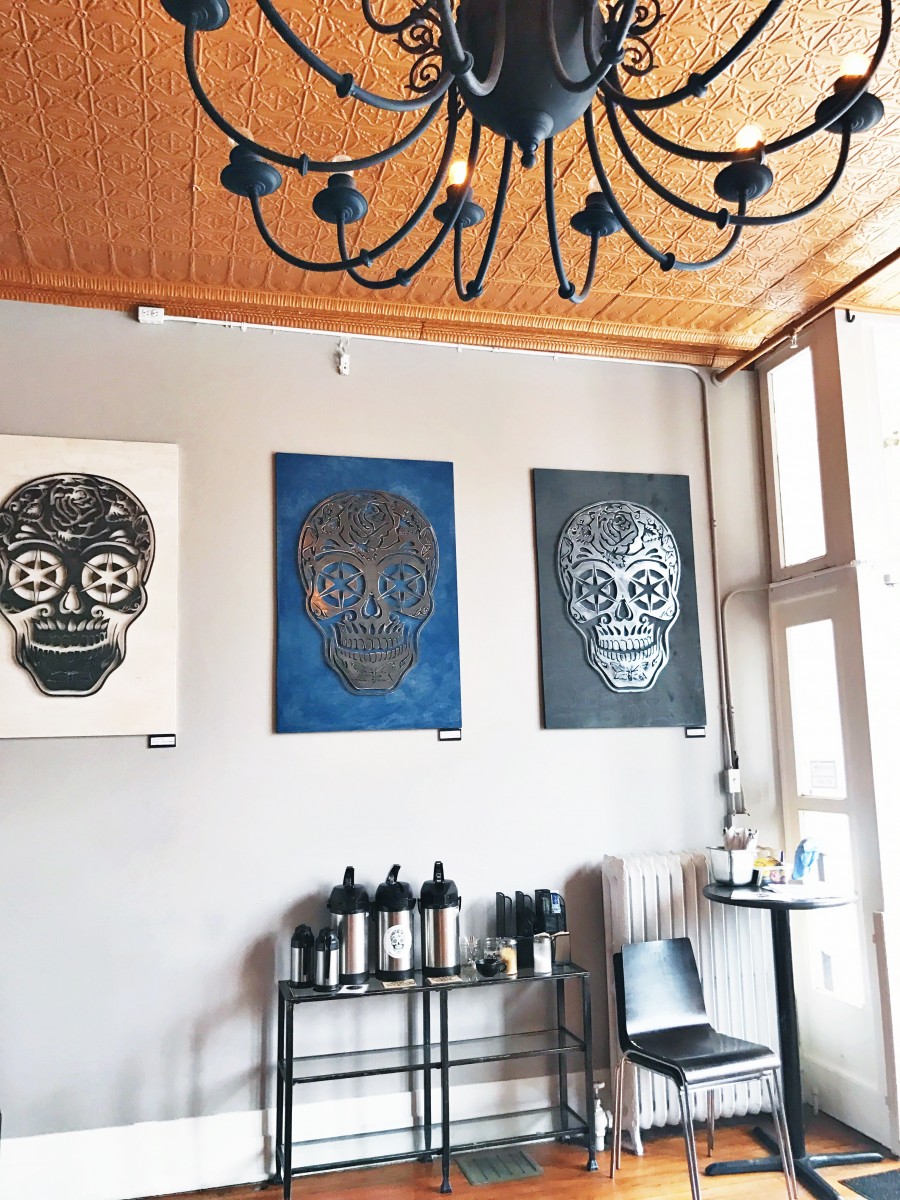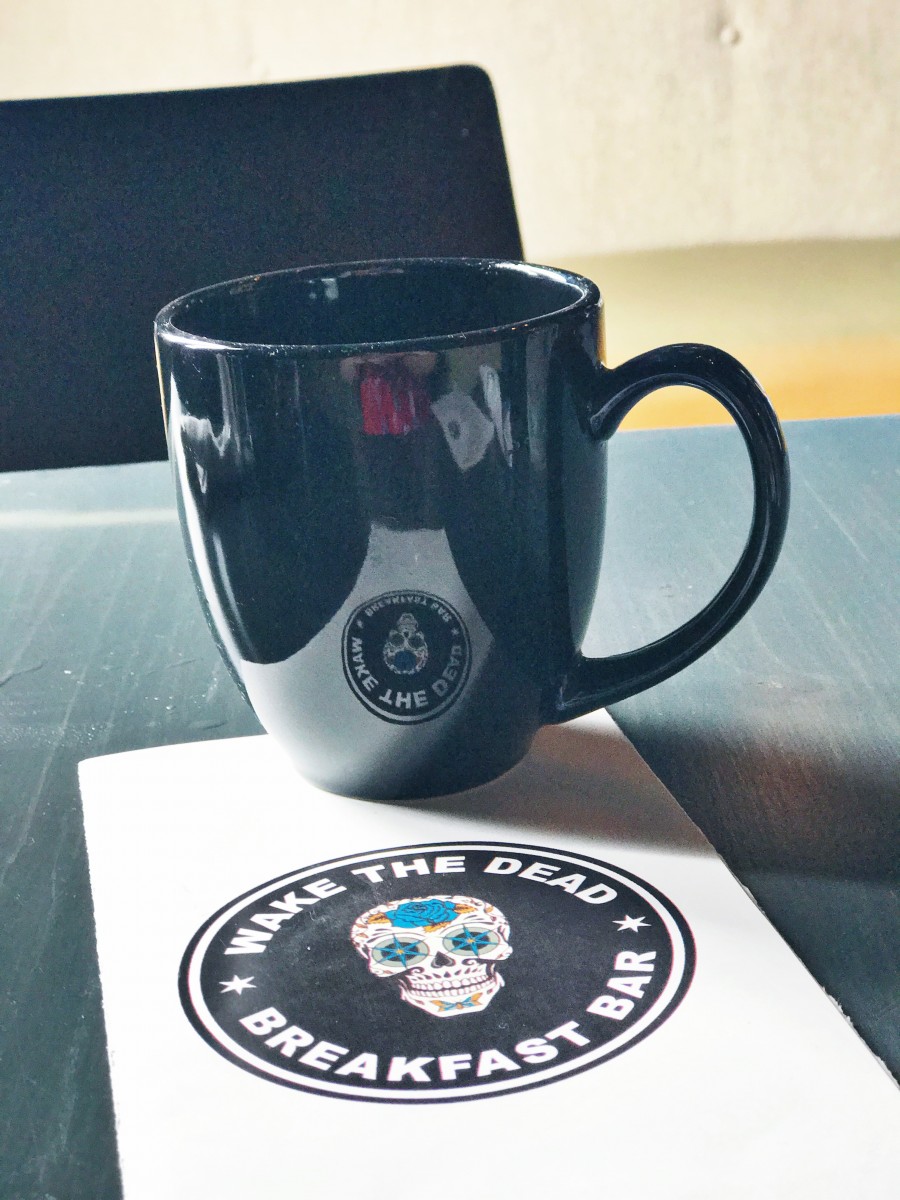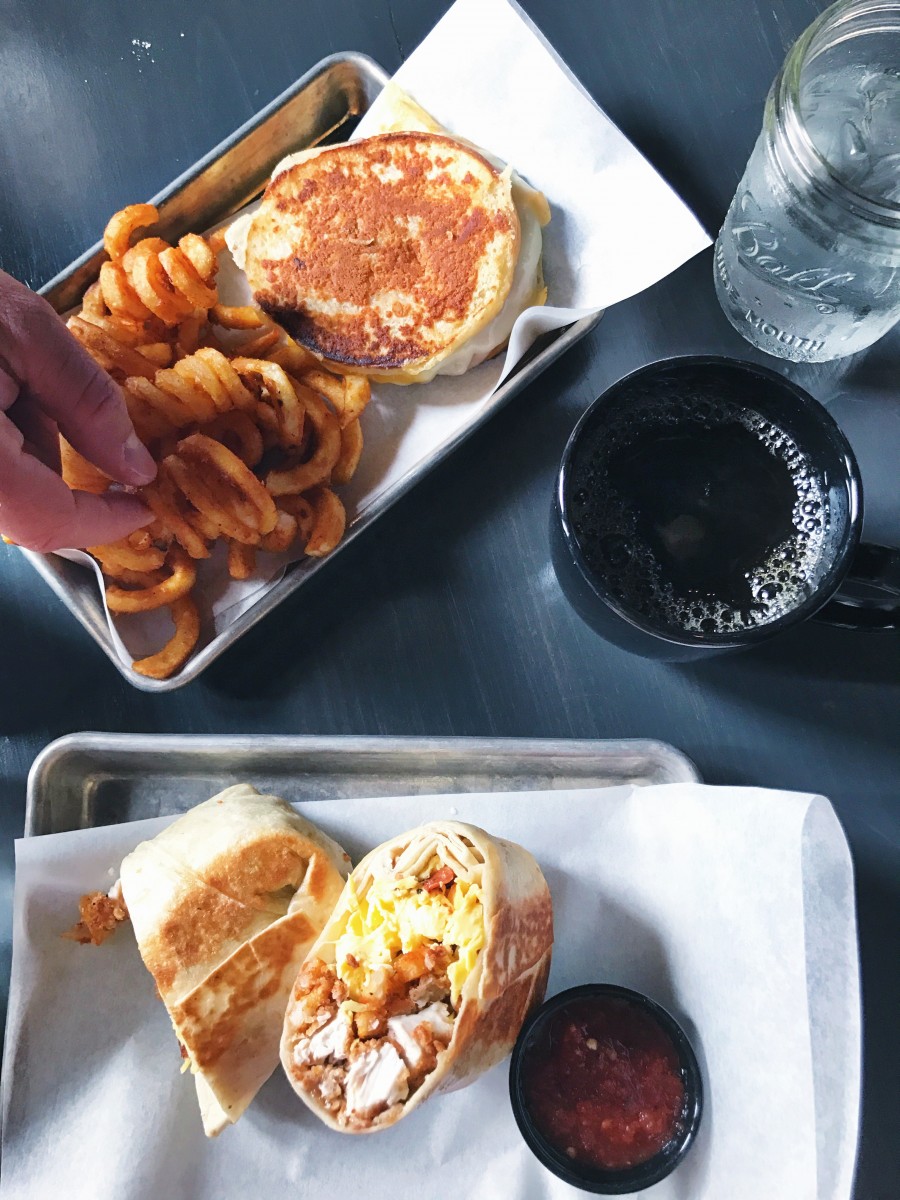 We had breakfast at Wake the Dead where Josh got a grilled cheese donut and I got a chicken burrito. They were everything.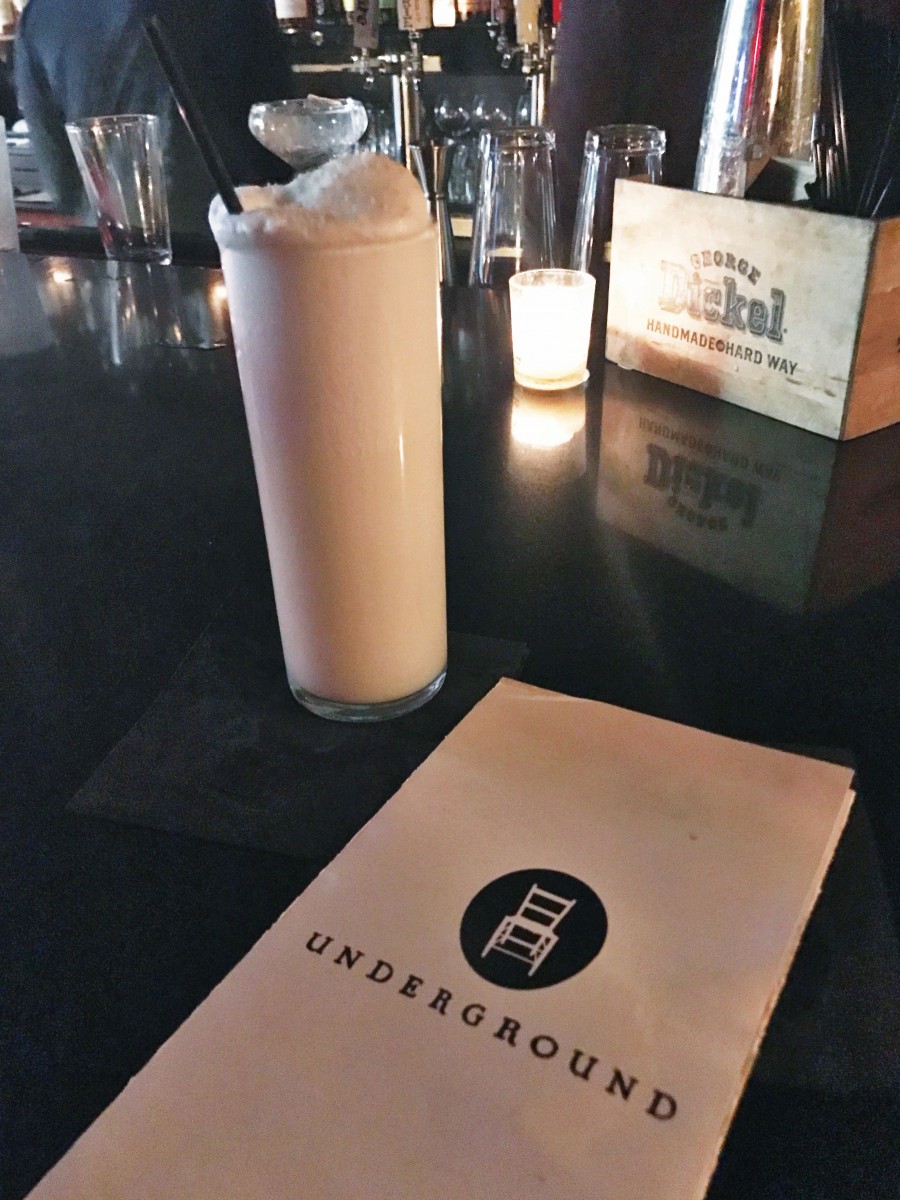 Later that day we stopped by the speakeasy, John Brown's Underground for some drinks. I got a drink with egg white and heard my dad lecturing me about raw eggs the entire time. 😉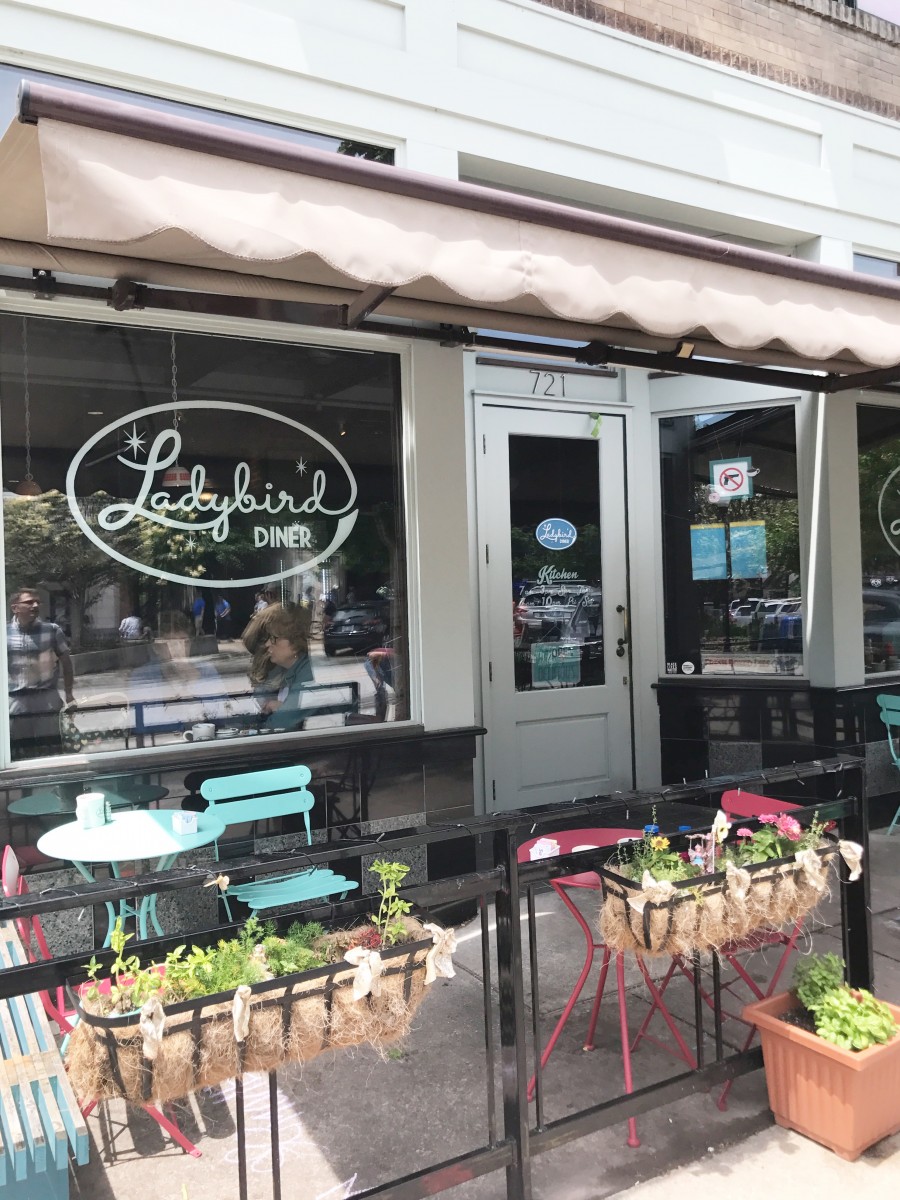 Ladybird Diner is a super popular spot, for good reason!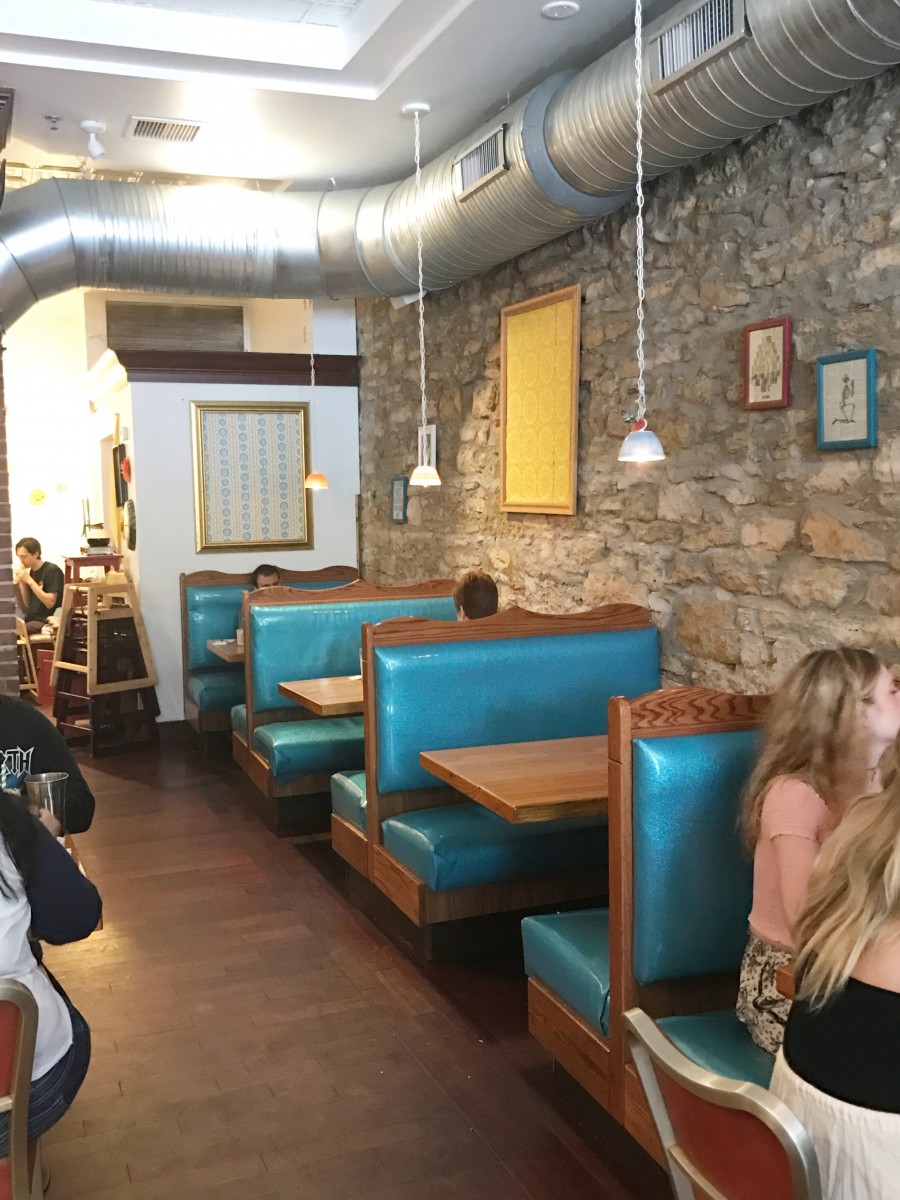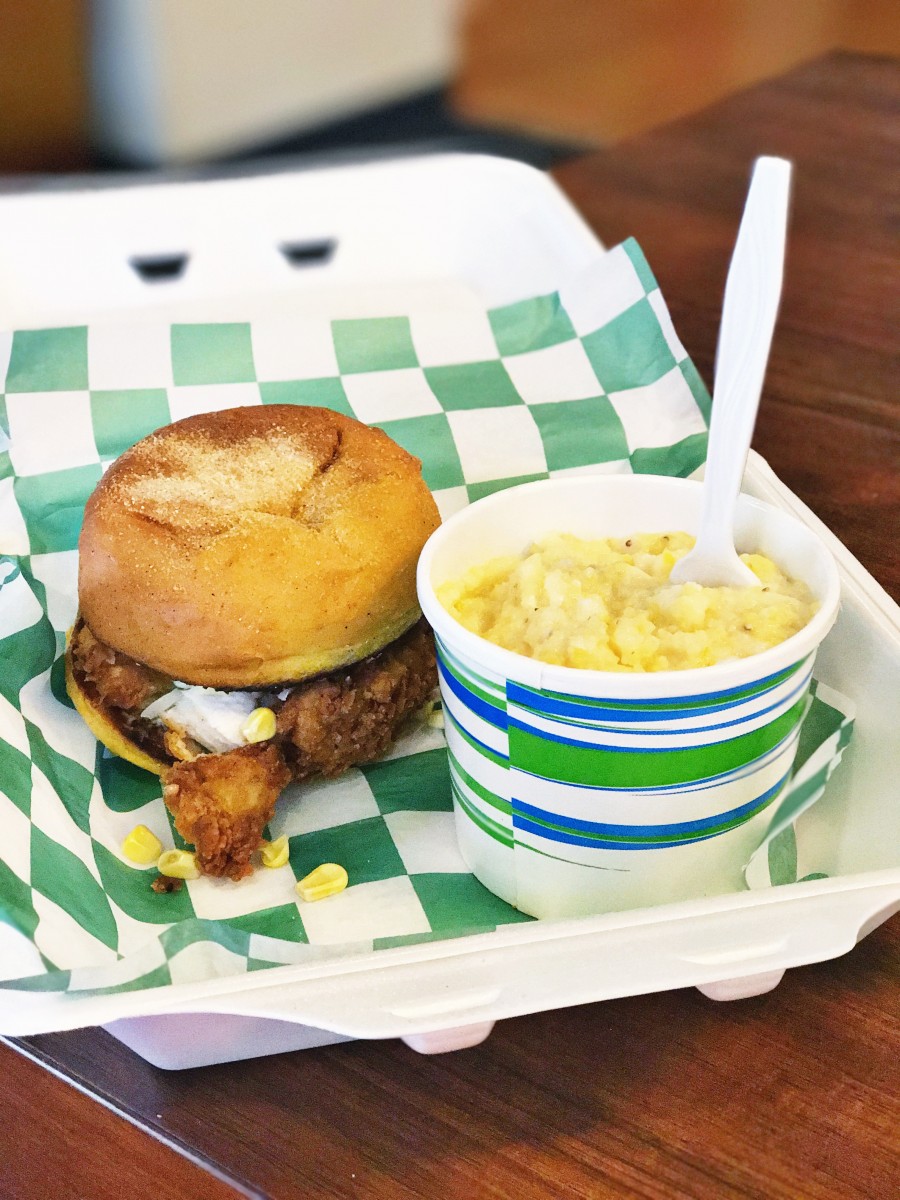 Their fried chicken is out of this world!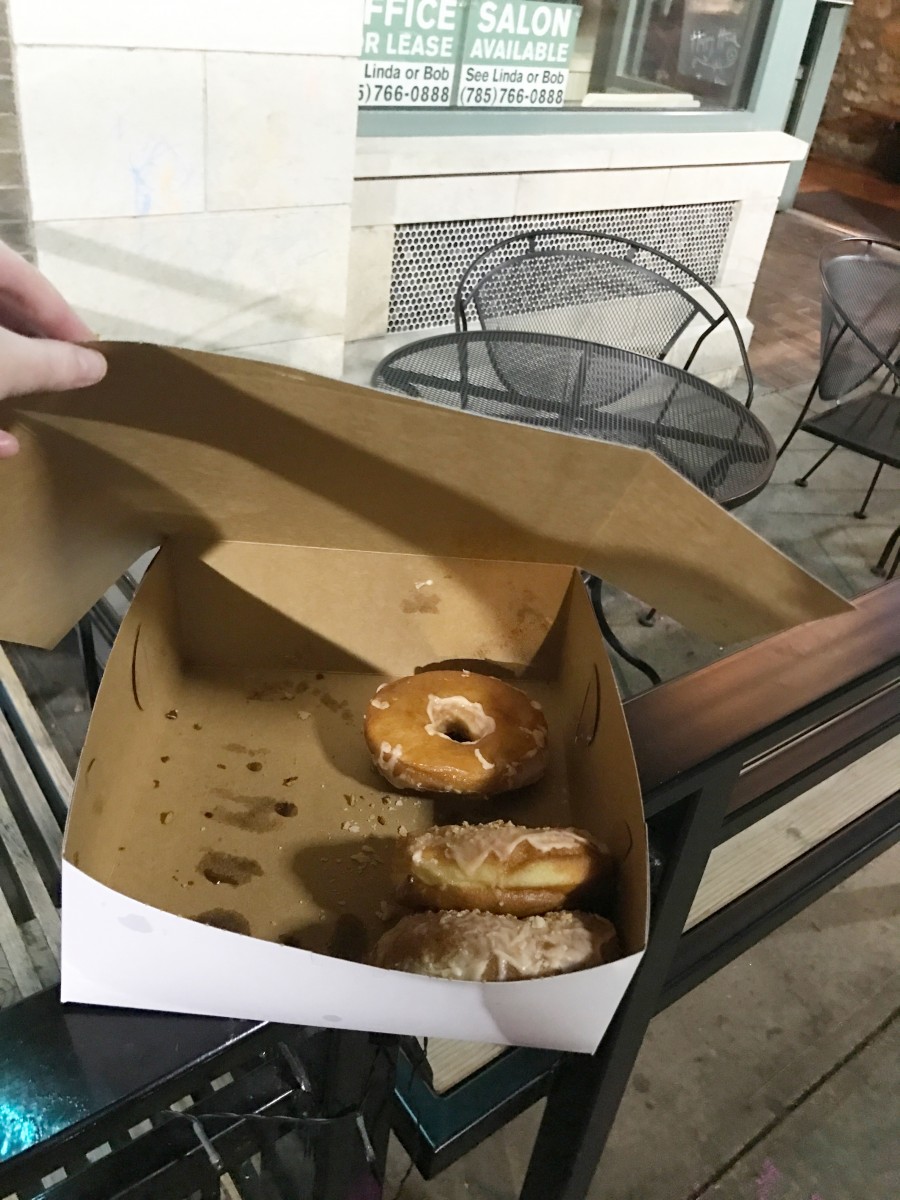 And at night they leave their unsold donuts outside for passersby. Discovering these around midnight after a few rounds at John's Underground was the most magical thing ever!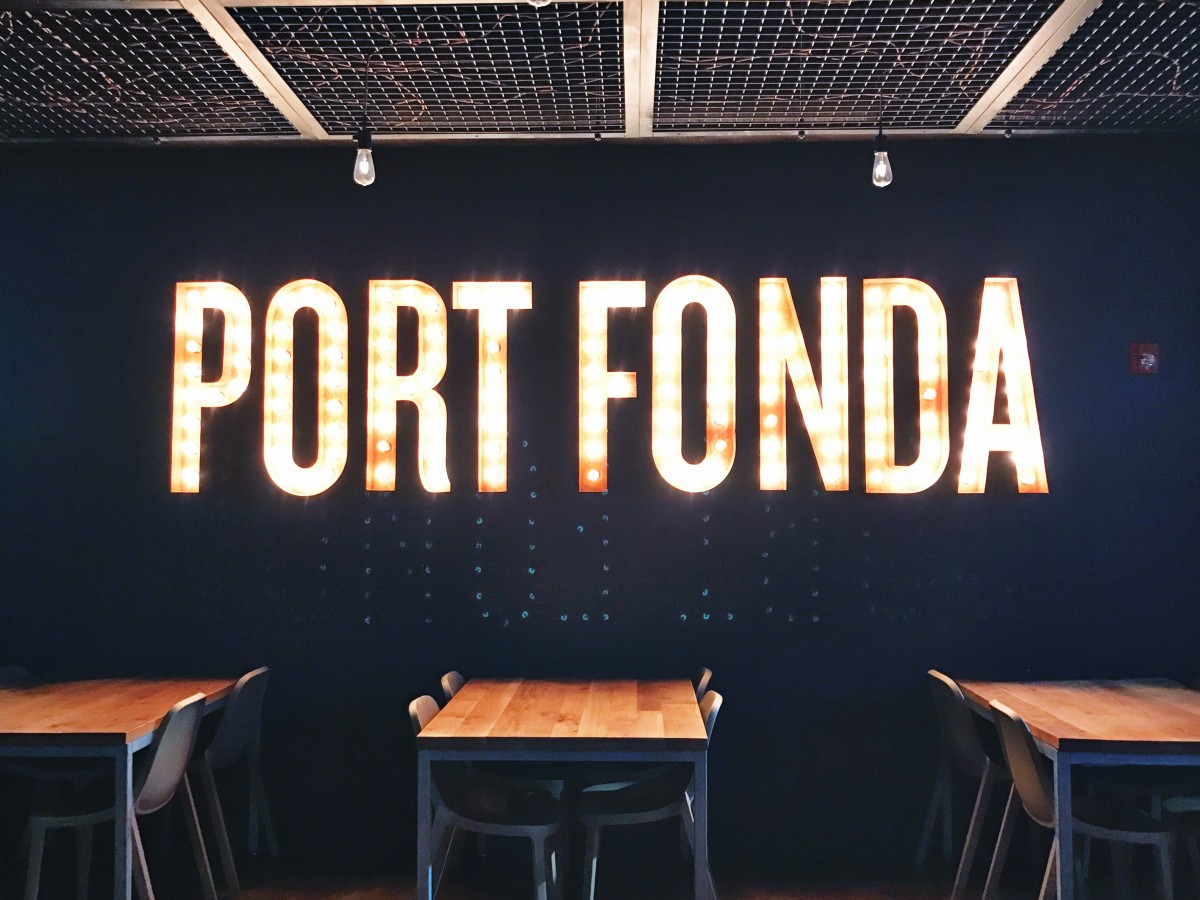 Port Fonda is the bomb dot com for Mexican food. We just came here for late night drinks and snacks one day, but we need to go back for dinner.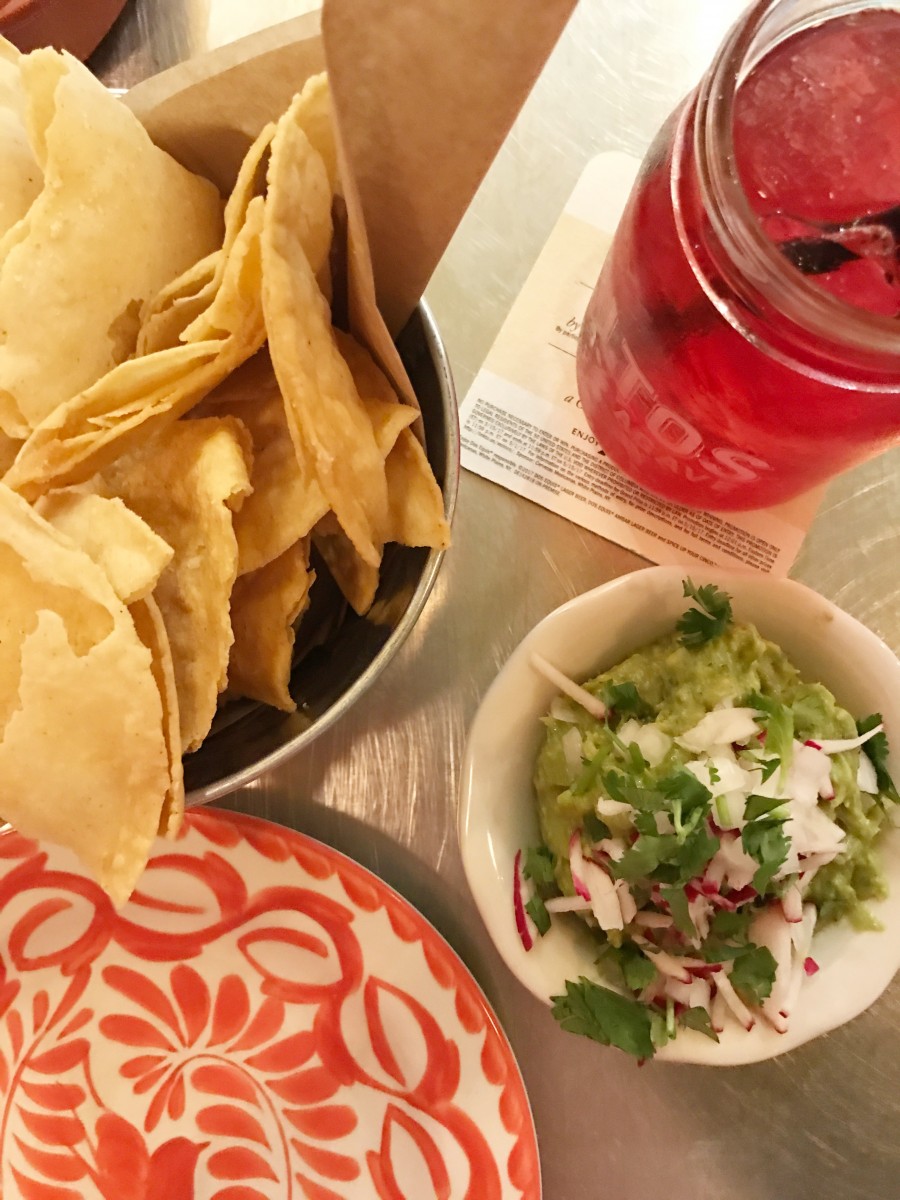 They put radishes in their guacamole and it was such a flavorful touch. I need to replicate this at home!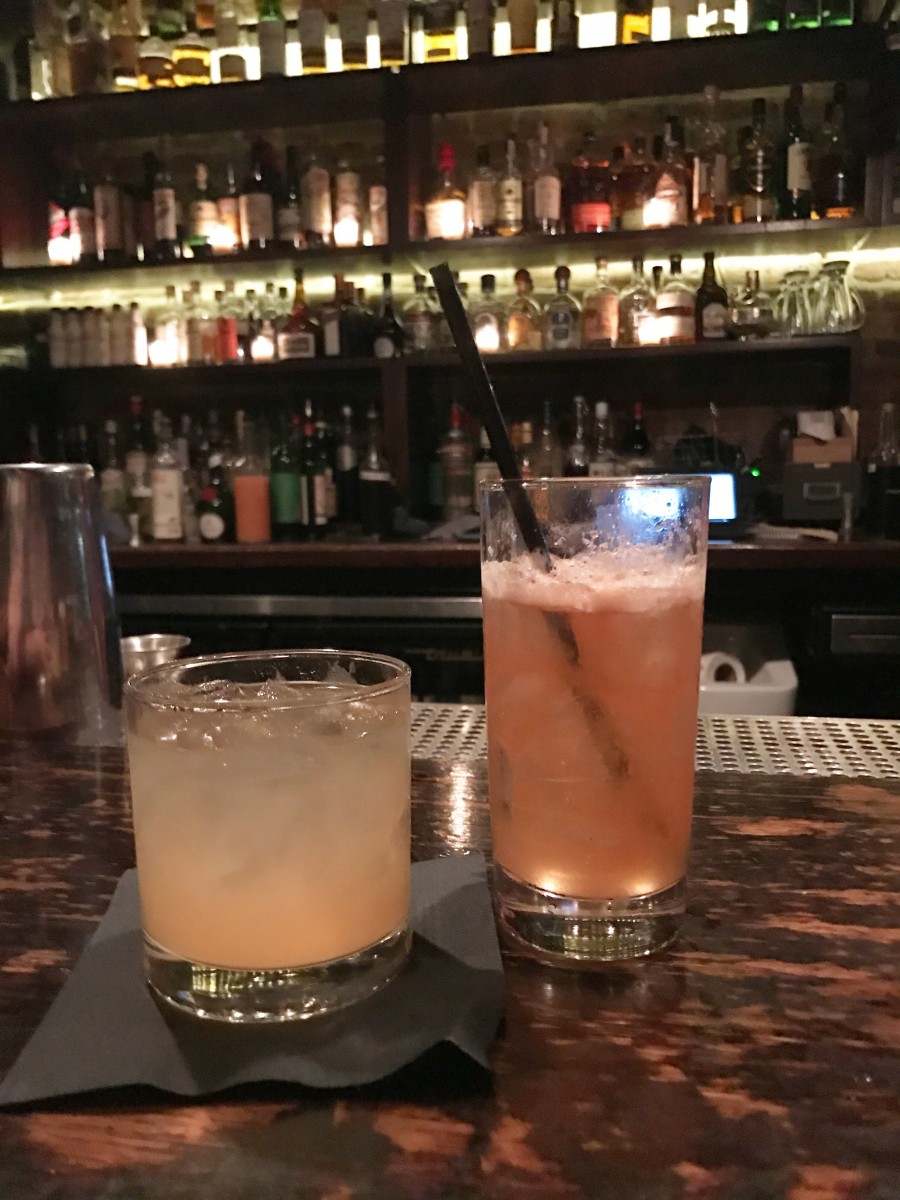 Another fun spot is The Bourgeois Pig. It's coffee house by day and craft cocktail bar at night.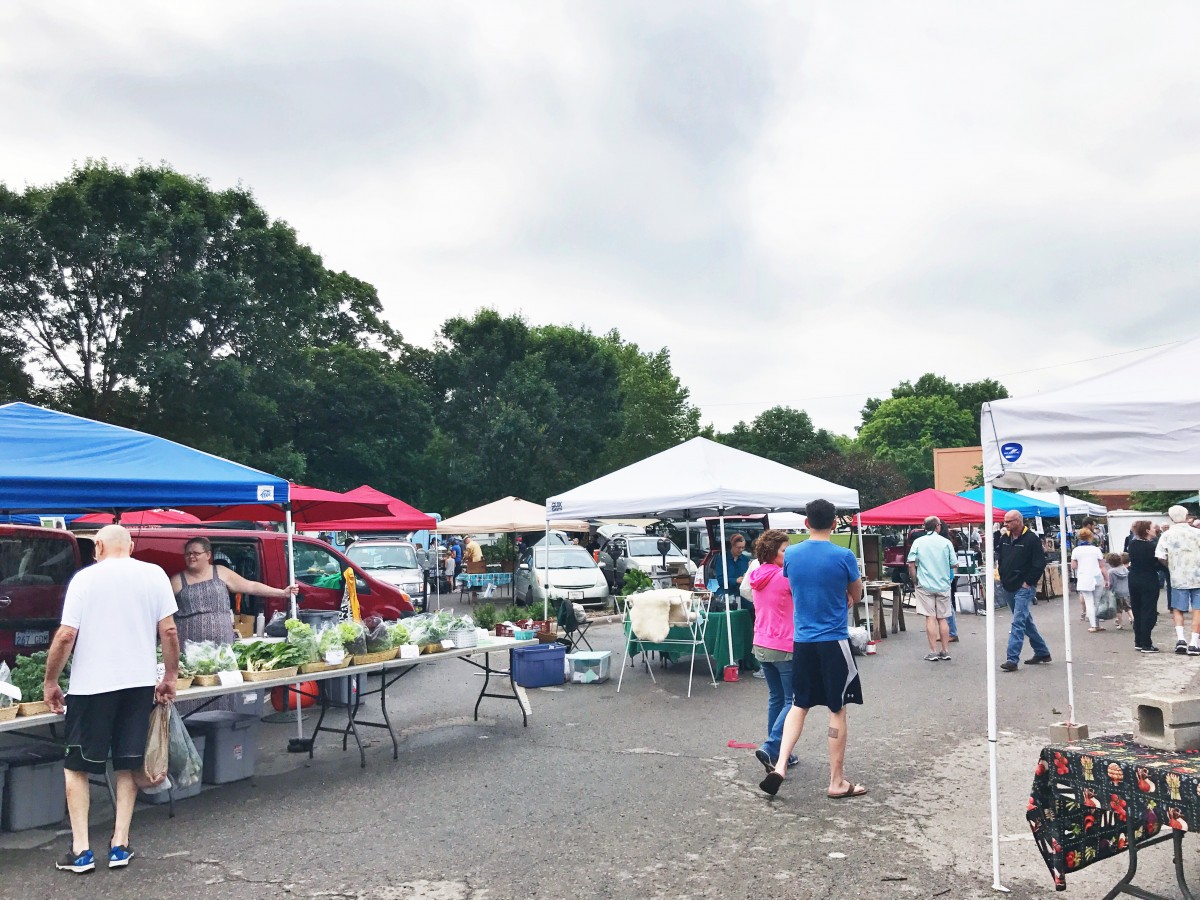 Lawrence always has something going on. On Saturday morning they have their local farmers market. In between loving every dog I could get my hands on, I picked up some cashew nacho cheese and Mediterranean black bean dip to take back home. Both were amazing.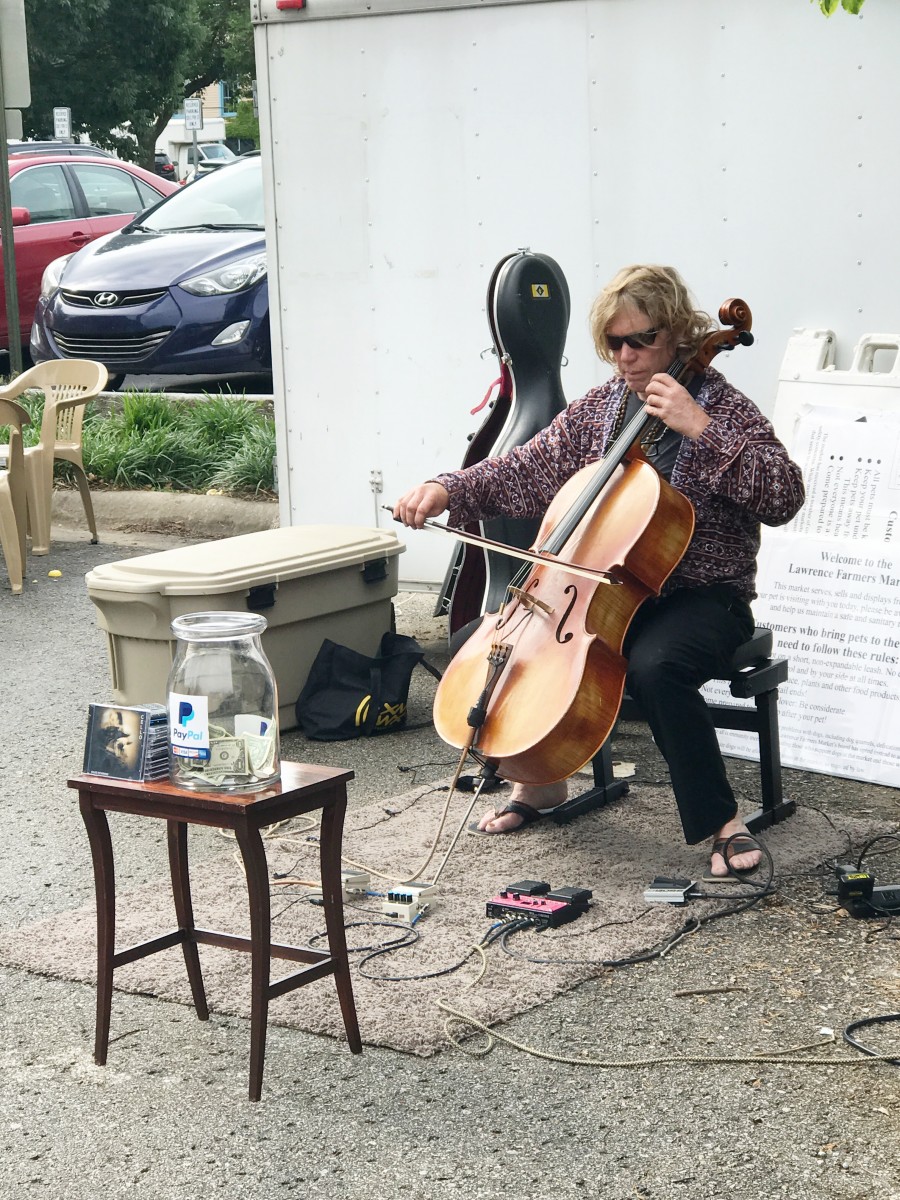 There was even a live cello performance. Funnily enough, this guy is from Omaha!
Kansas City, Kansas
Instead of making our trip all about Kansas City, we just spent a few hours there this time, trying new-to-us things. Trust me though, you can make a week vacation out of KC!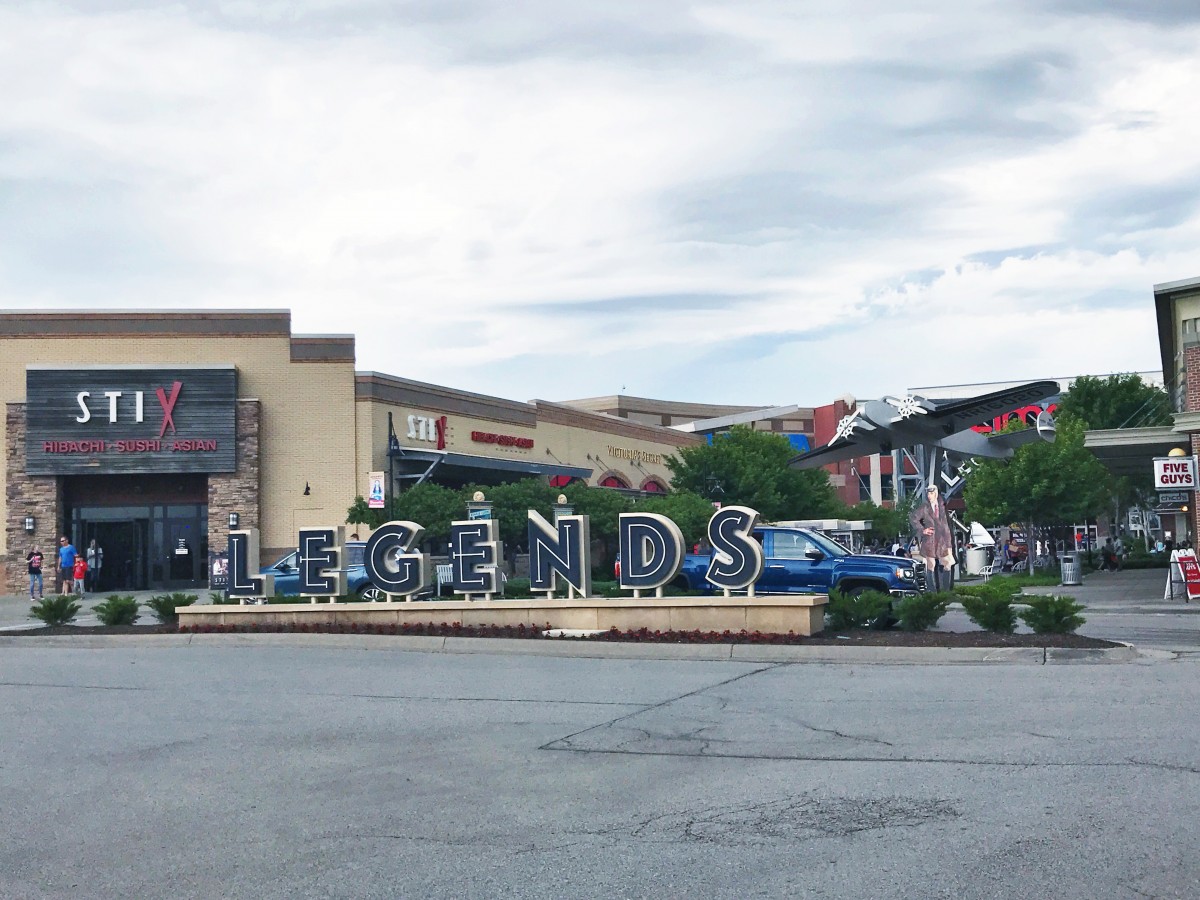 I had never been to the outlets in Kansas City, so I was excited to do some shopping. Legends has something for everyone!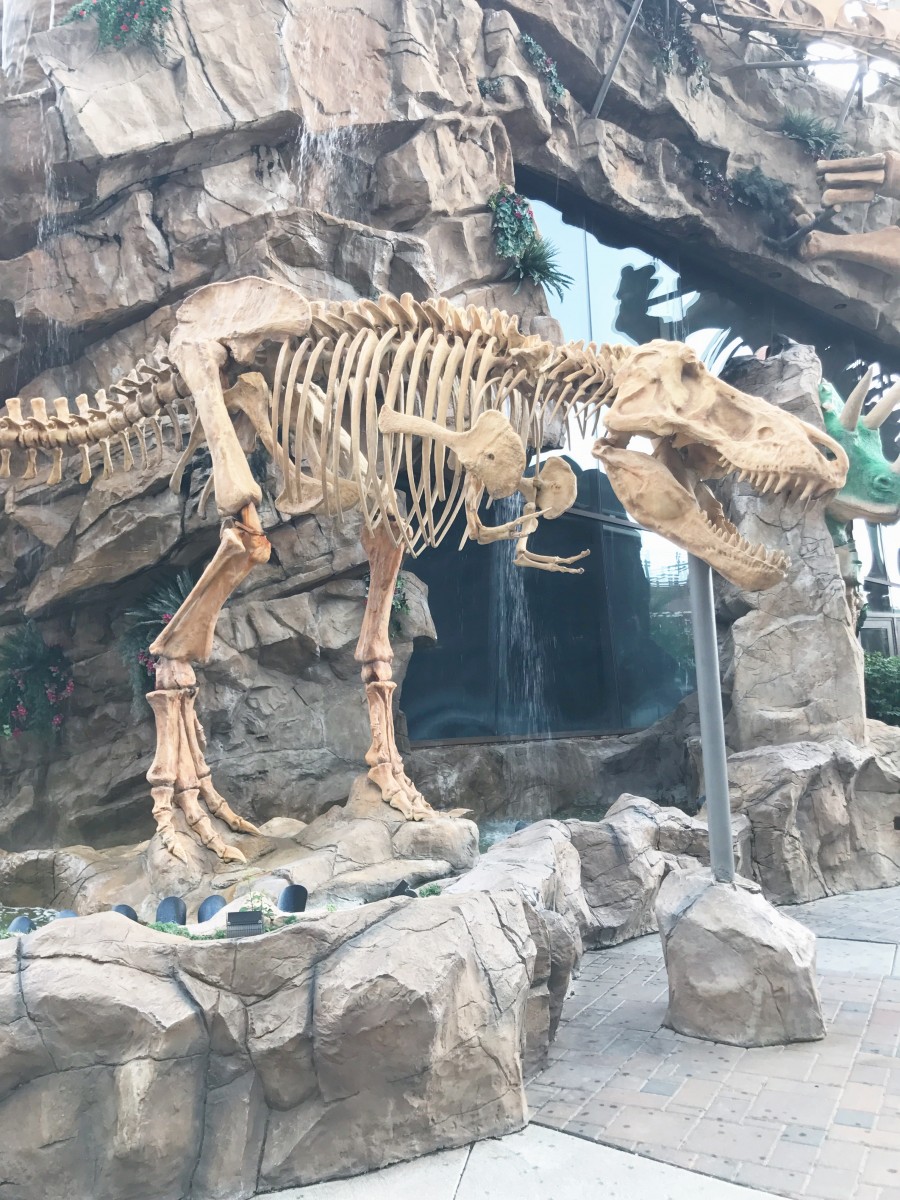 Including a dinosaur. 😉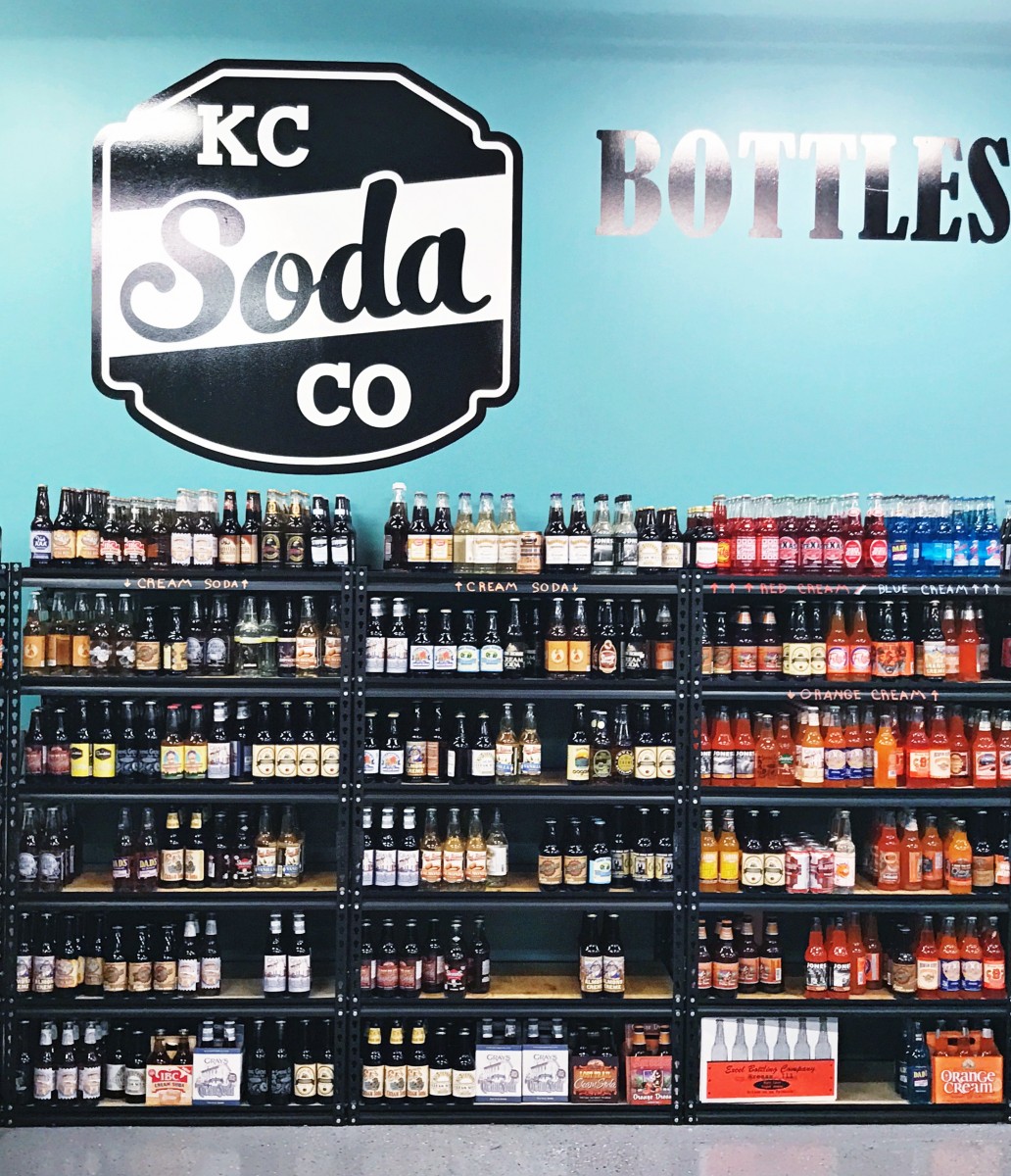 While I was all about the clothes, Josh was meandering the aisles of KC Soda Co. They have every variety of soda you can think of in so many brands. And there's free samples, which I appreciate. 😀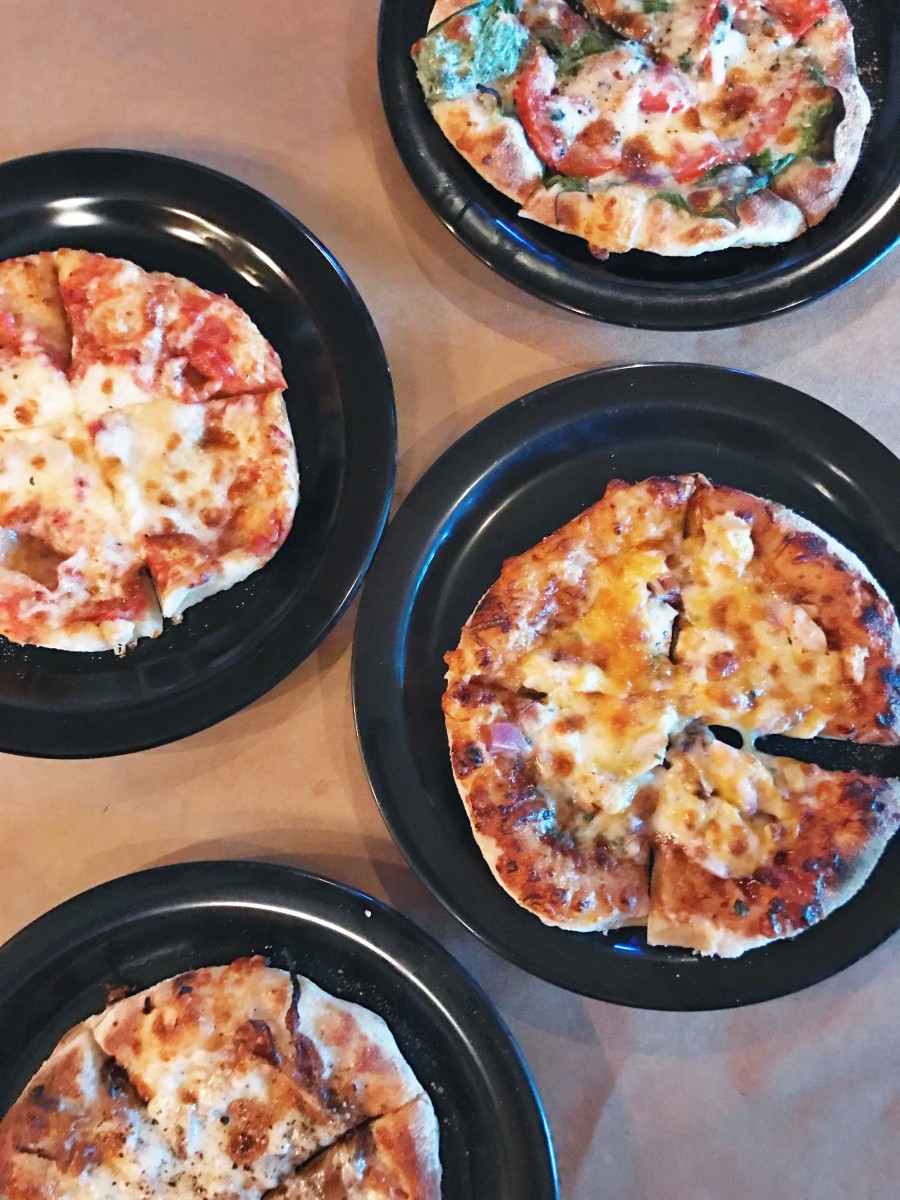 We worked up an appetite shopping so we stopped for dinner at Chiusano's. I love that they offer mini pizzas so we could try lots of flavors. The four cheese was our favorite.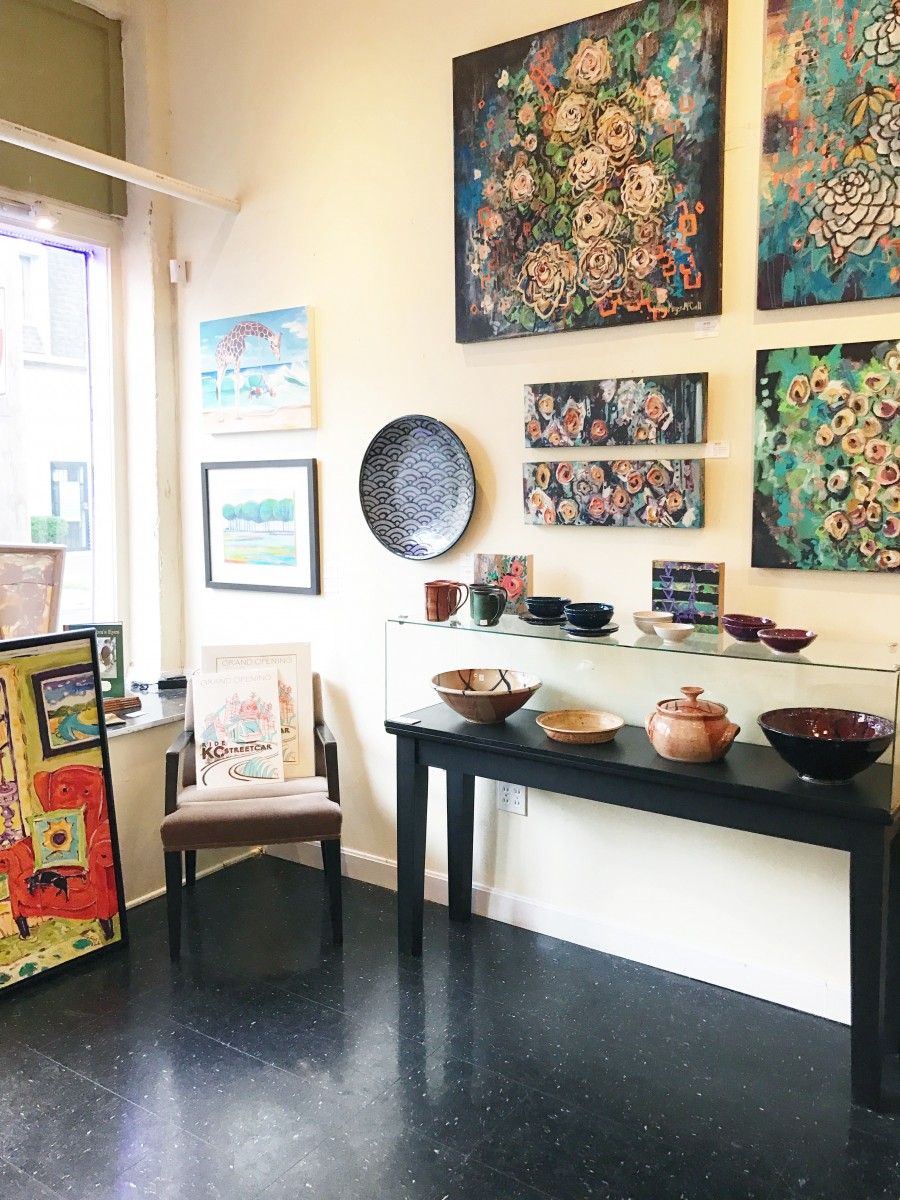 The rest of our time in Kansas City was spent poking around cute stores, art shops, and wineries.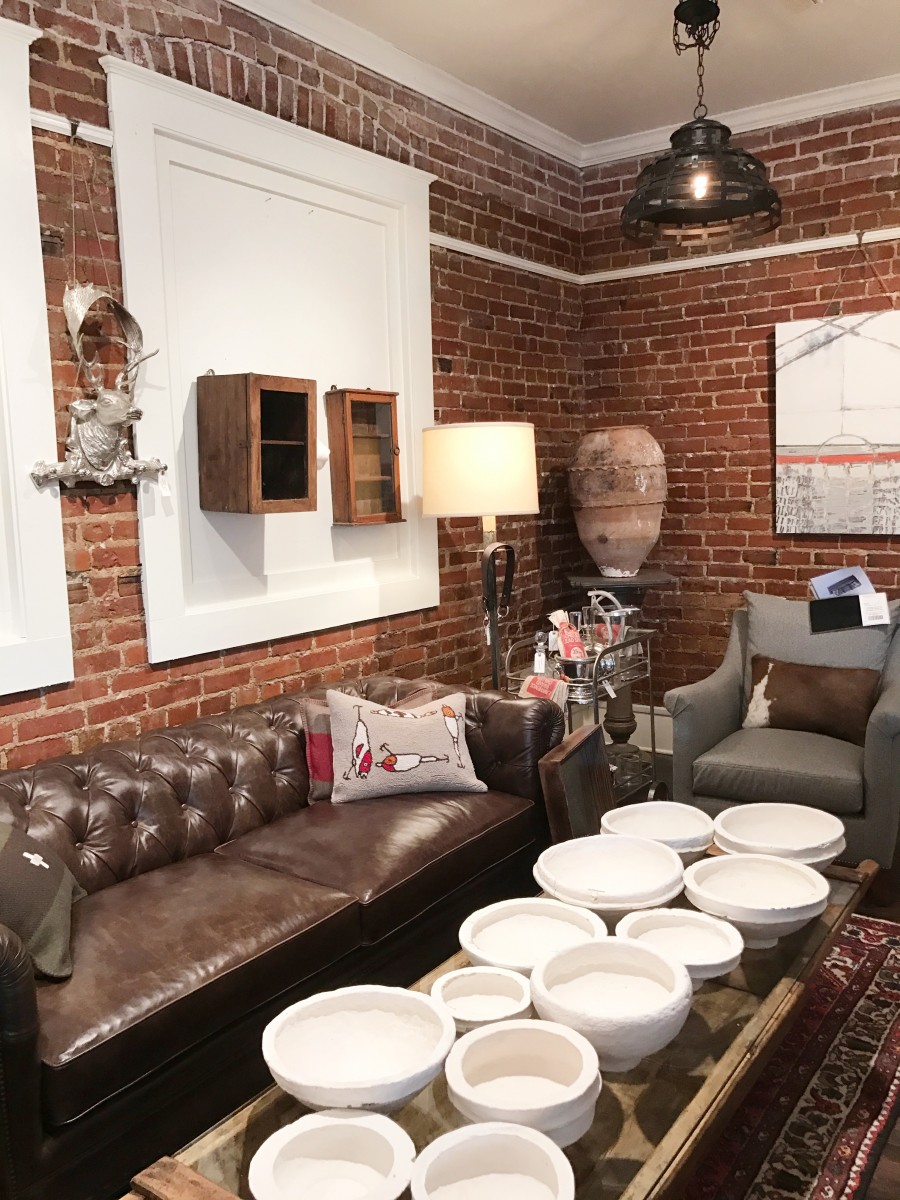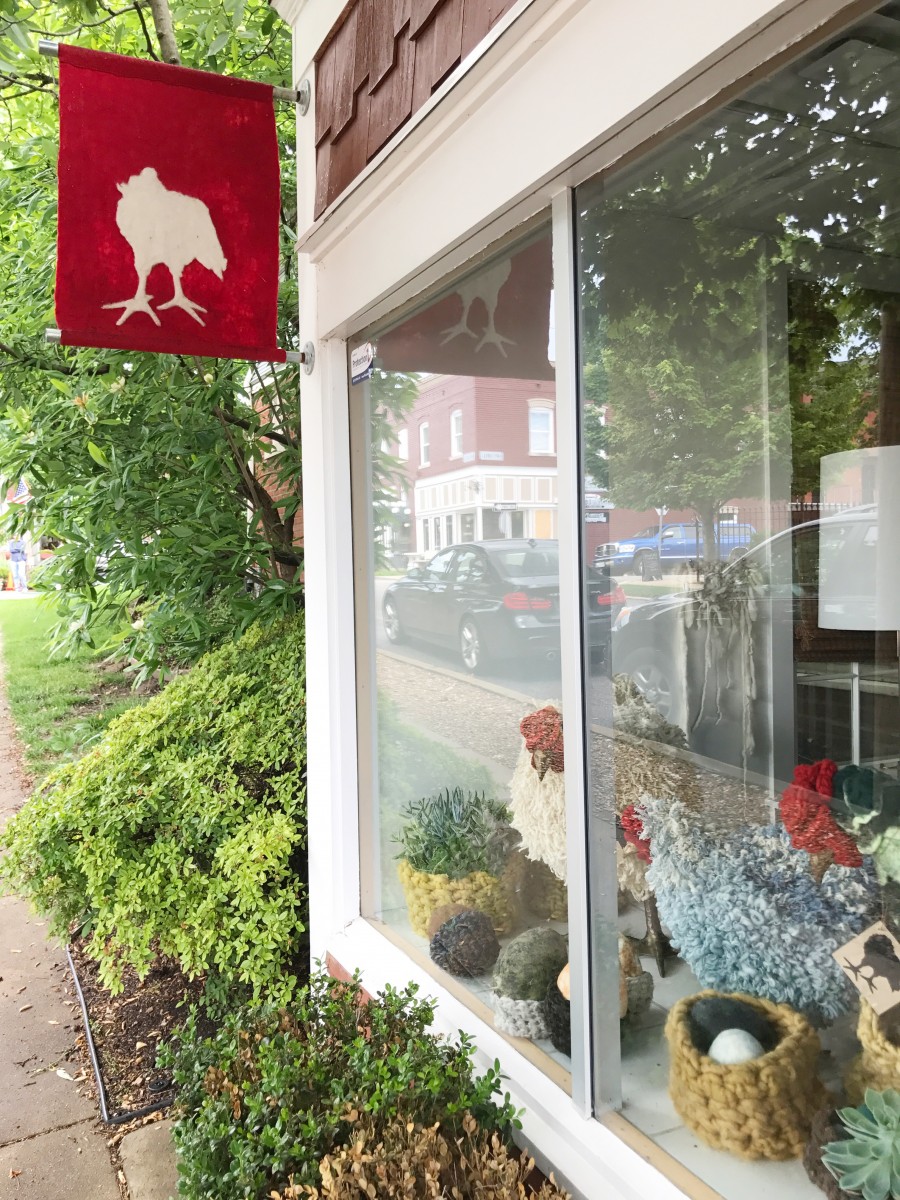 This shop that makes rooster felt footstools was a personal favorite.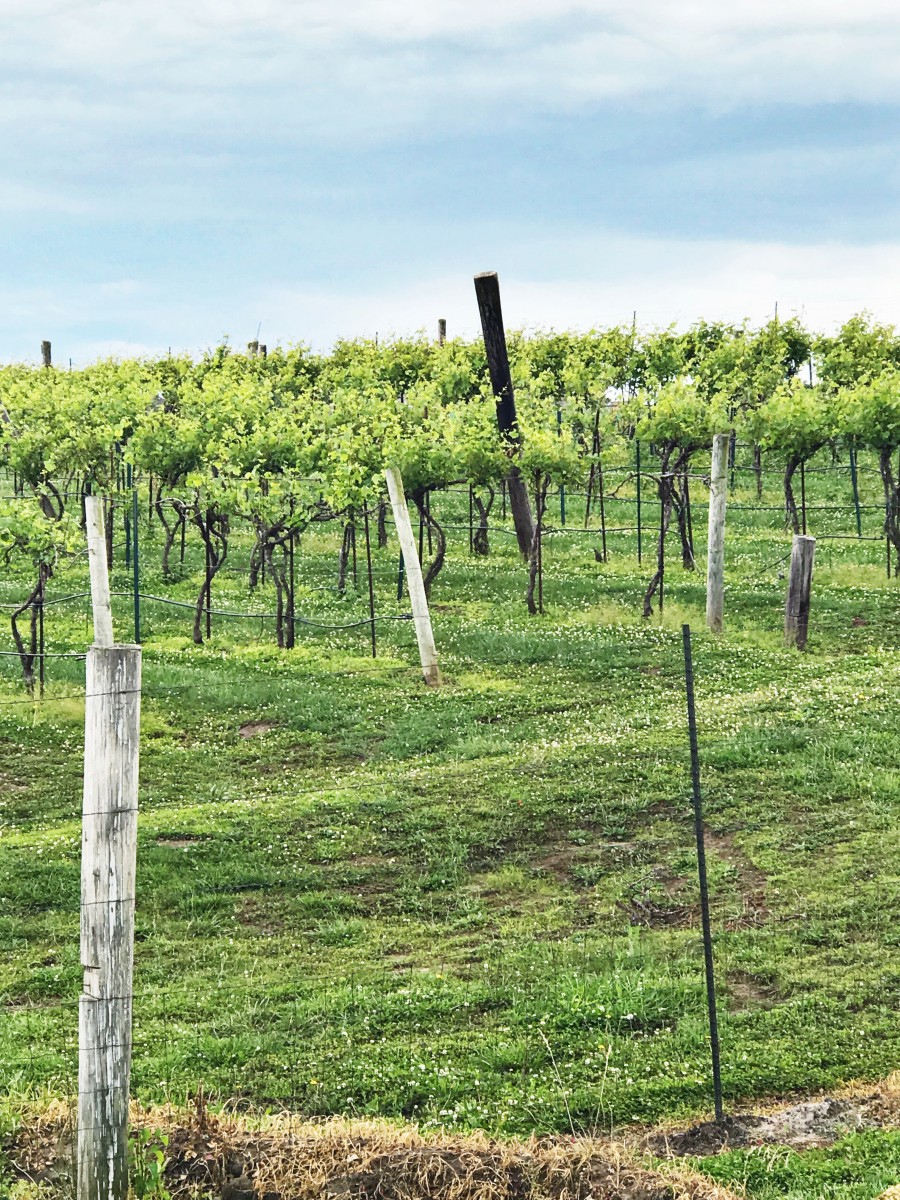 If you're craving good wine while you're in KC, I highly recommend checking out Rowe Ridge Winery. We loved their 2010 St. Vincent so much be bought a bottle to bring home.
Manhattan, Kansas
Manhattan is another college town just an hour away from Lawrence, but it has a completely different feel. It's a little quieter, a little more spread out, and surrounded by the most gorgeous natural backdrop. Manhattan is in the Flint Hills, which I had never heard of before, but it is home to some of the last remaining tallgrass prairie. A byproduct of this is lots of limestone. Lots of the buildings in town are actually made out of limestone, which is so cool to see.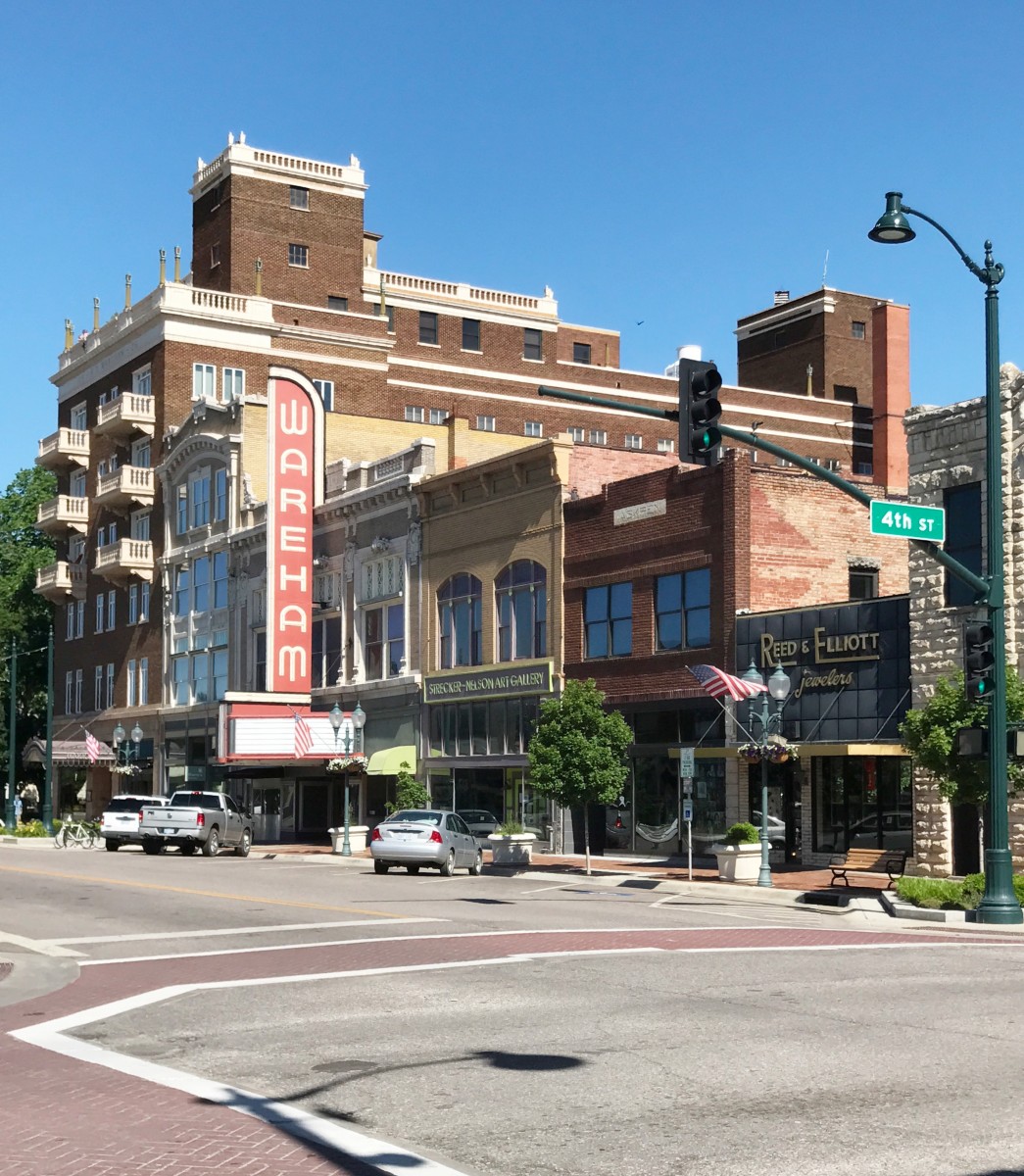 Of course it's not fully in this picture, but the building all the way on the right is a great example.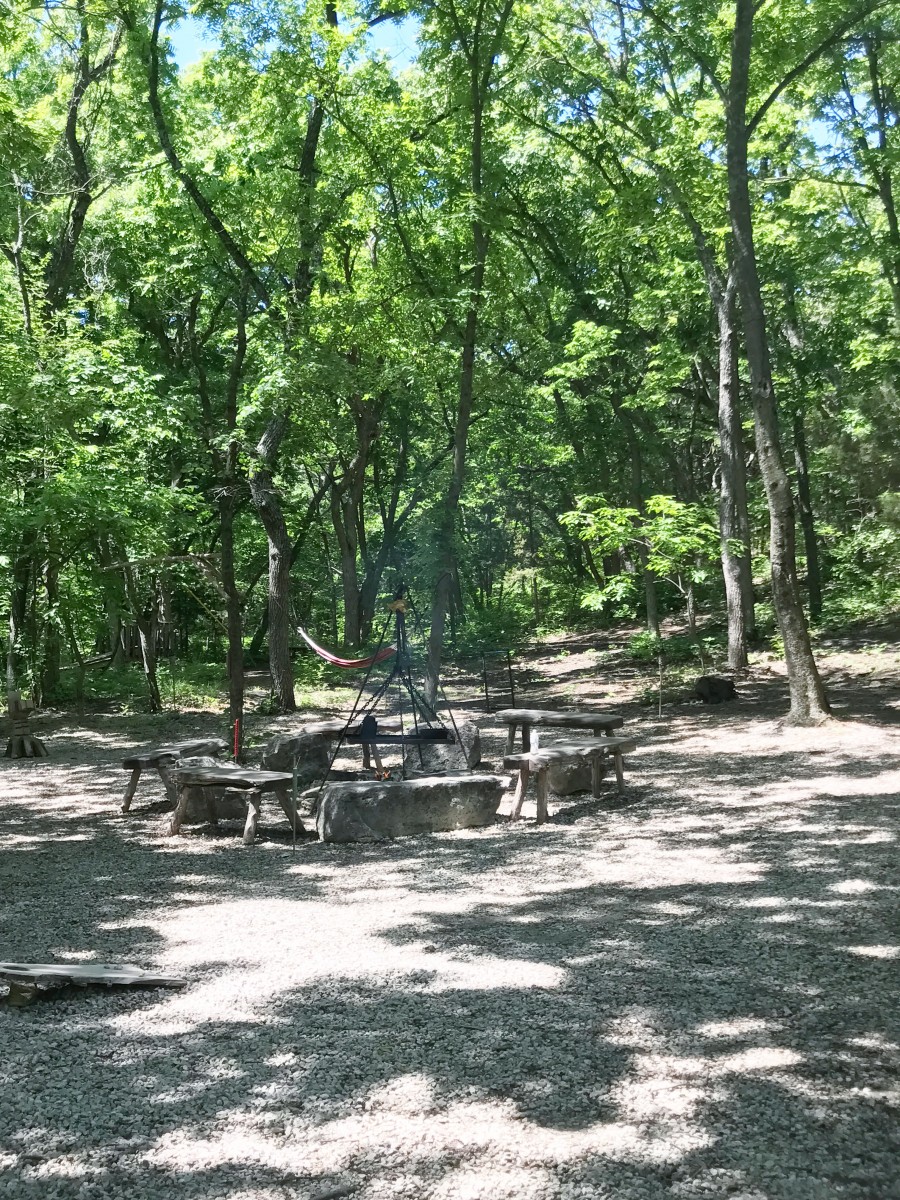 When we arrived in Manhattan we actually left the downtown rather quickly to head out into the woods for an appointment at Wildwood Outdoor Adventure Park.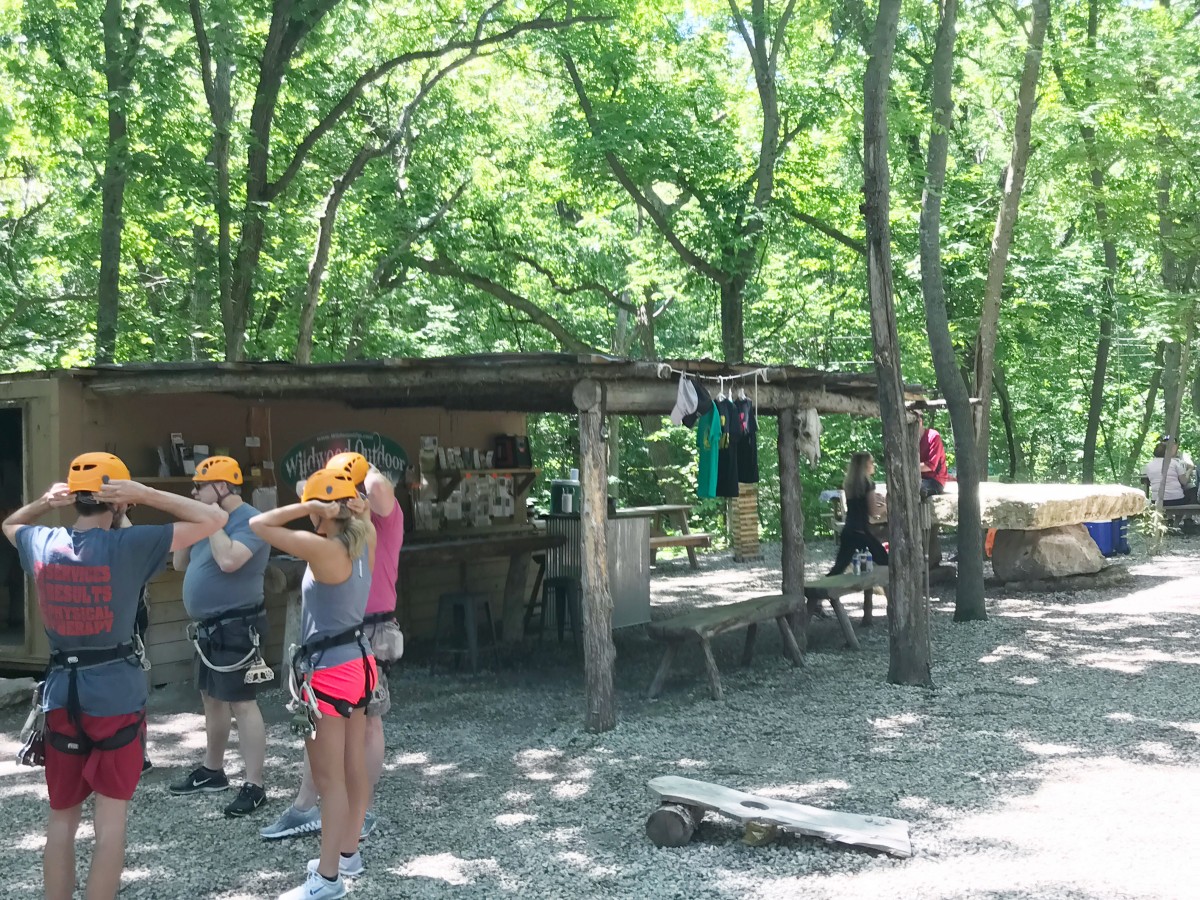 We were going zip lining! A backstory to this: I was absolutely terrified and freaking out for a solid week before the trip knowing this was on our itinerary. I am not a daredevil by any means, and hate rollercoasters, so I wasn't to sure what to expect.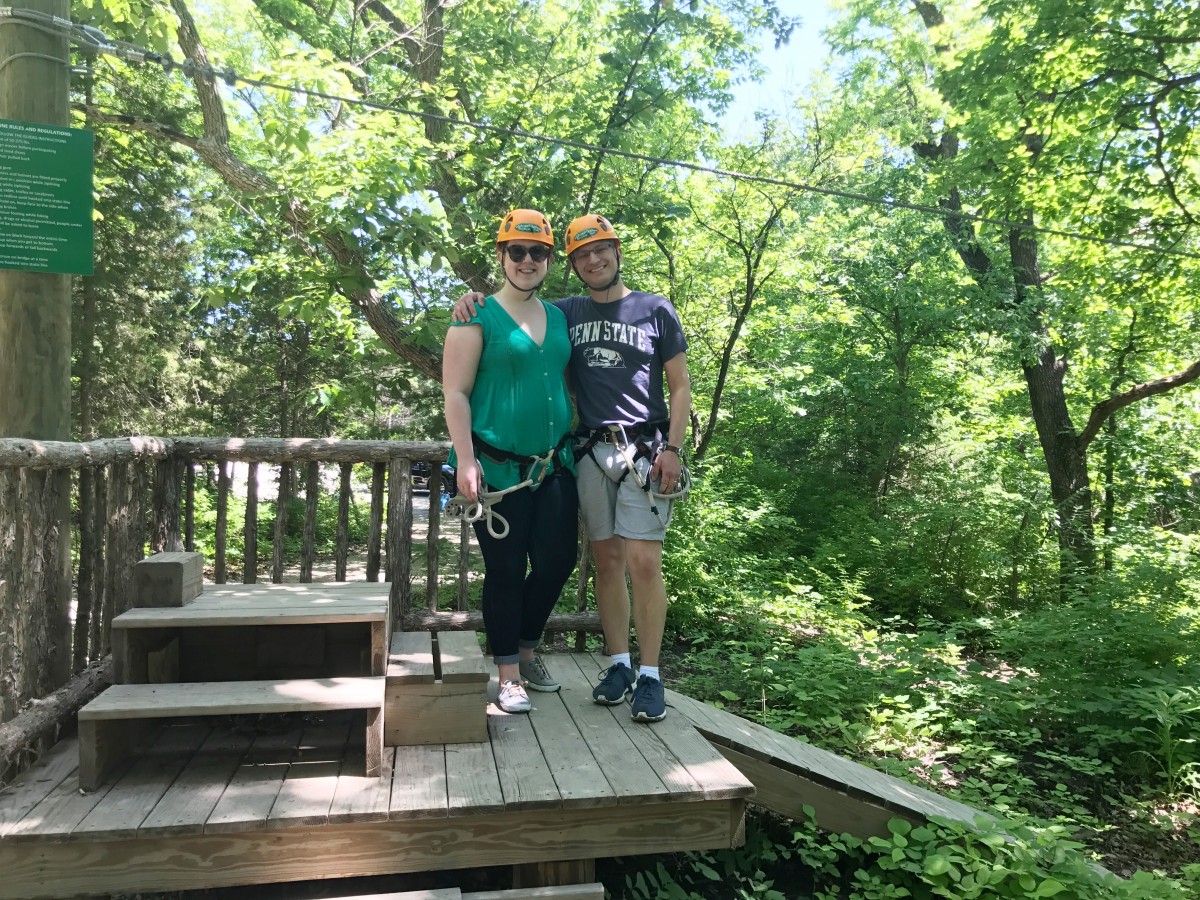 I'm so happy Josh encouraged me to give zip lining a try because I had the absolute best time. I hate the feeling of your stomach dropping on roller coasters but didn't experience that once while zip lining, despite soaring over the tops of trees!
Here we are in front of the baby zip line that gets you used to the feeling. I was shaking before doing this one, but a girl told our group she was going to propose at the end so I had to do it to see what happened (Spoiler: the other girl said yes!).
After conquering the baby zip line you couldn't keep me off the zip lines. It's so much fun!  And I can't recommend Wildwood Outdoor Adventure Park enough. They were professional, safe, and also so much fun. Josh and I definitely want to go back!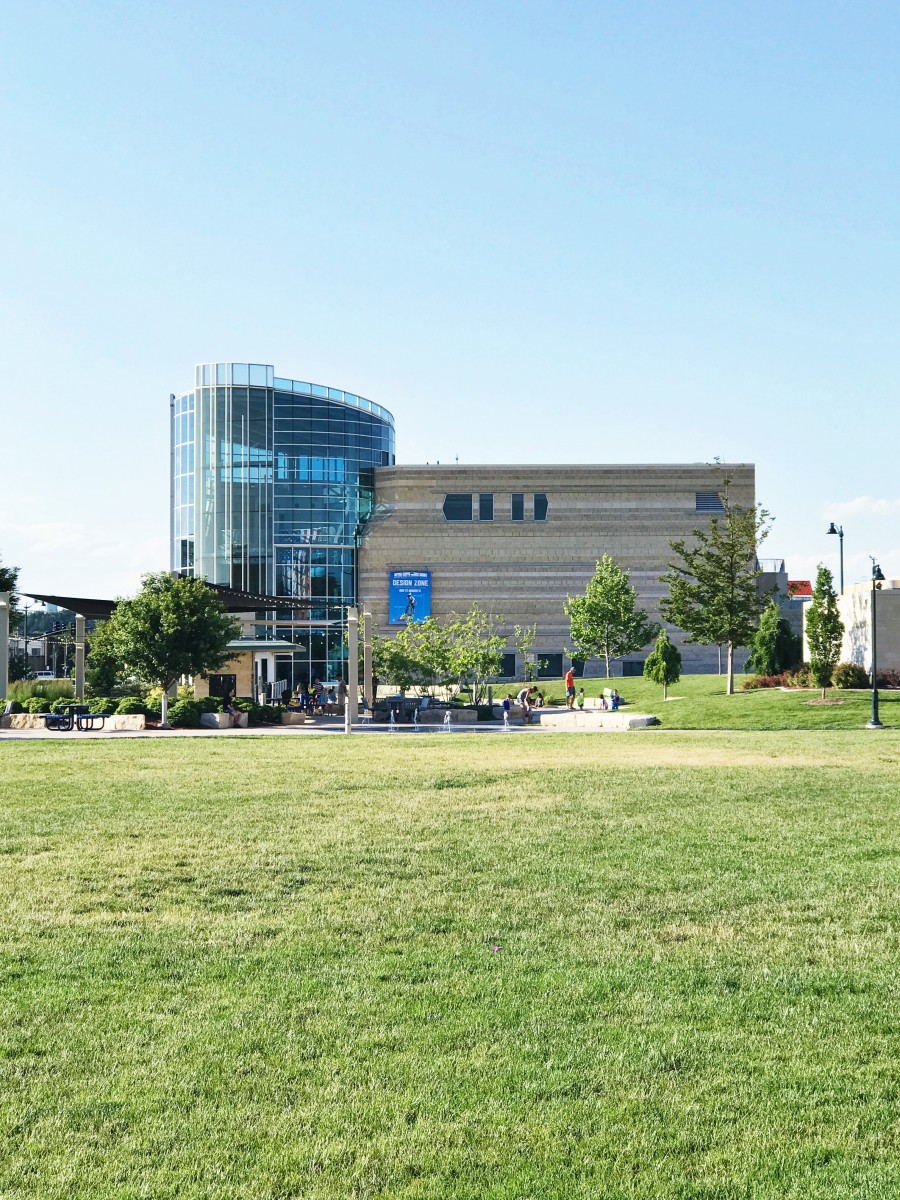 After zip lining, we slowed things down a bit and headed over to the Flint Hills Discovery Center. This is where I learned more about the incredible history of the tallgrass prairie and the incredible ecosystem of life it supports.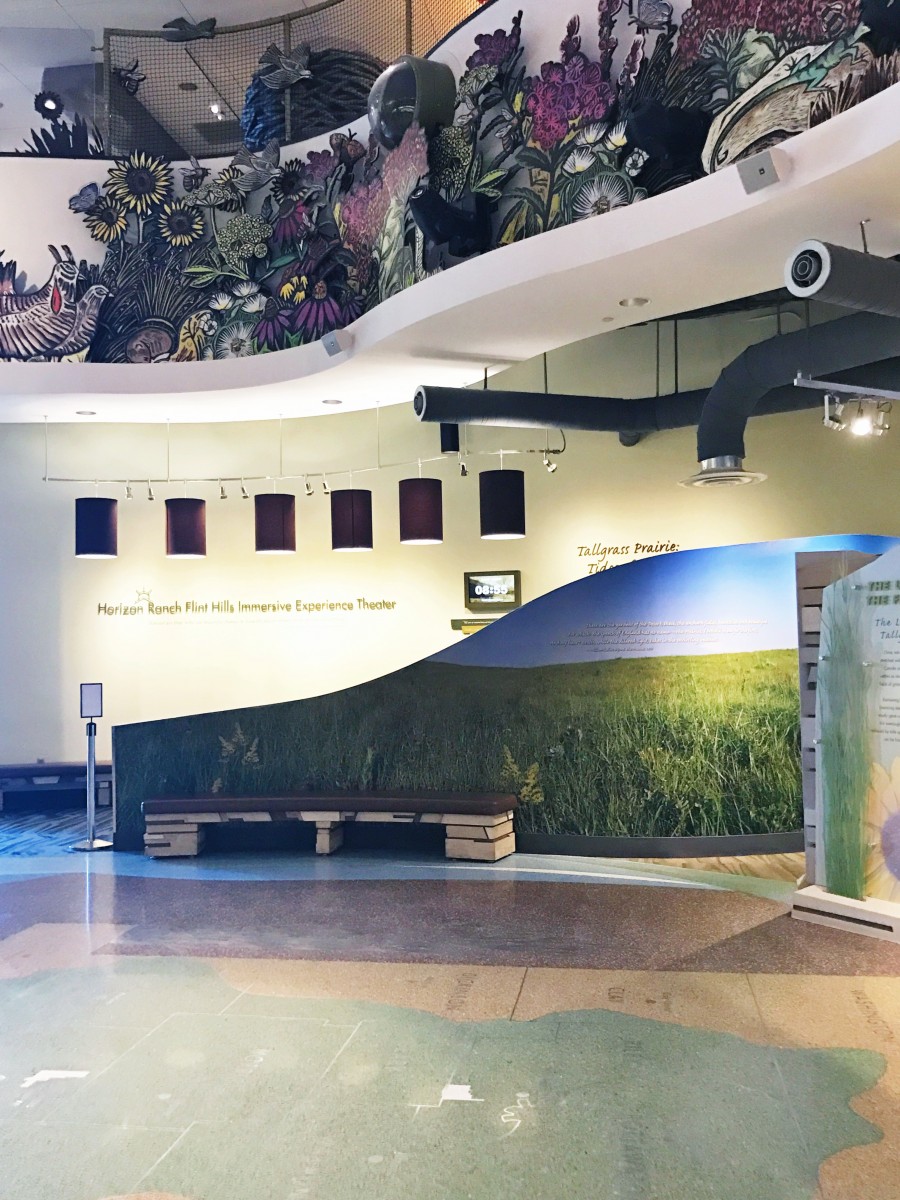 The price of admission is worth it for the documentary alone. It's immersive, with smoke, fire, water, and wind!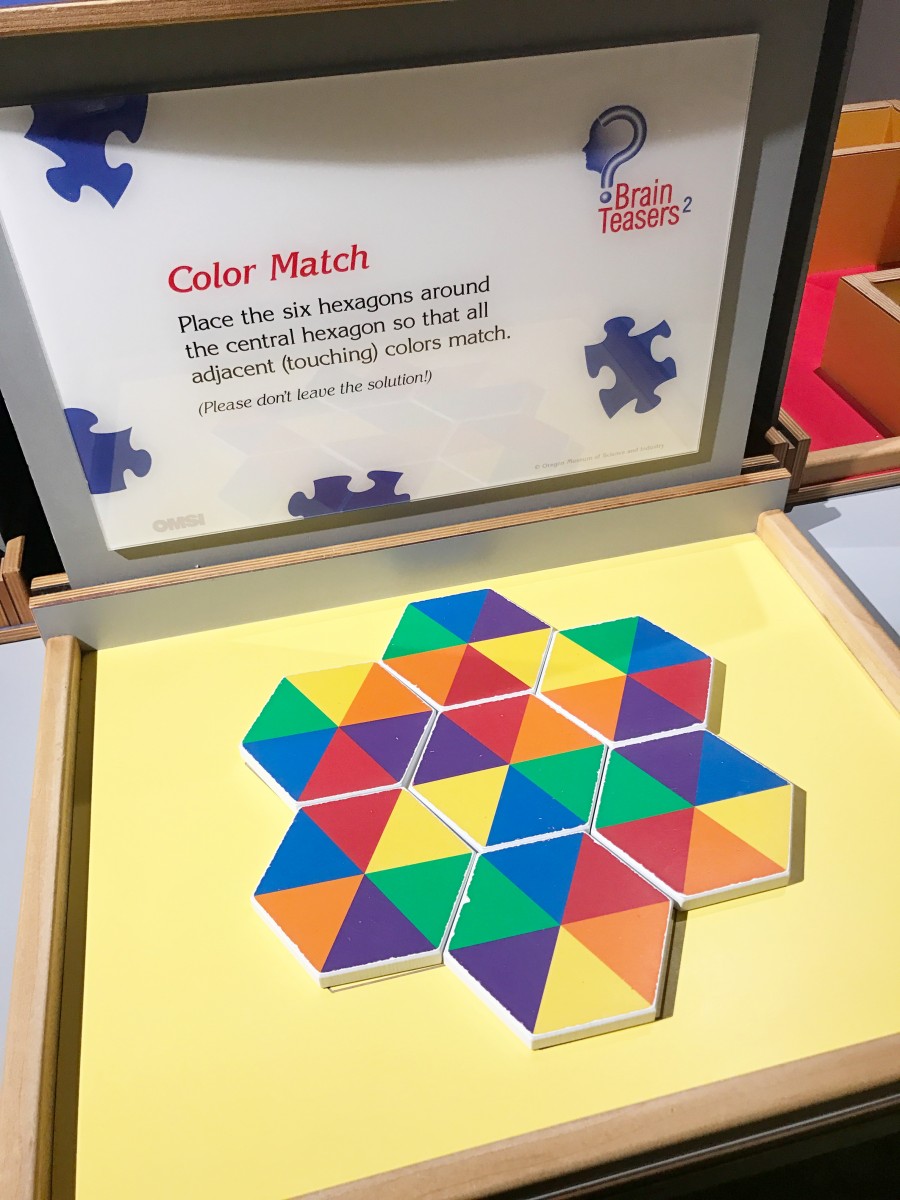 They also have some really fun interactive exhibits. I dominated this brain teaser and was pretty proud of myself!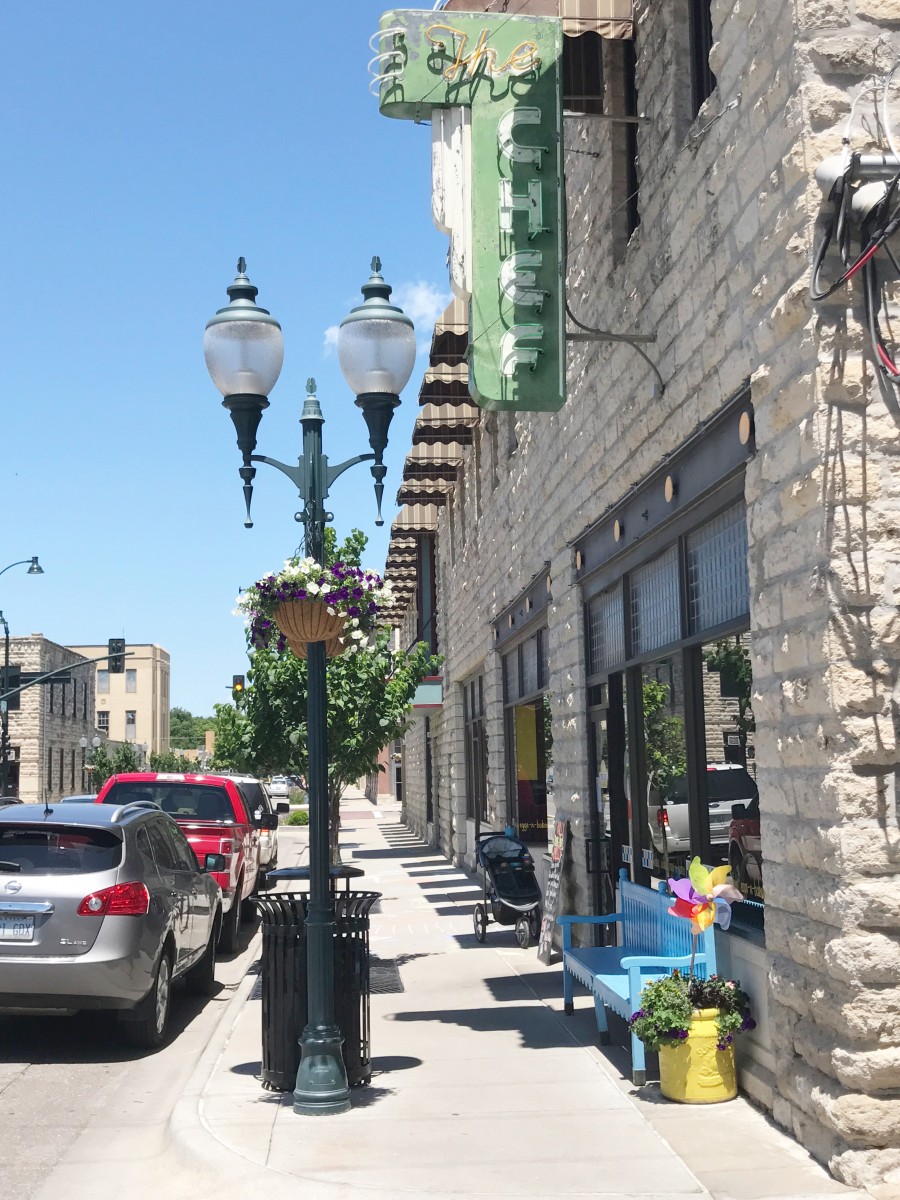 For breakfast in Manhattan, Chef is the place to go. There was a line out the door every morning we were there so we ordered our breakfast to go and ate it back at the hotel.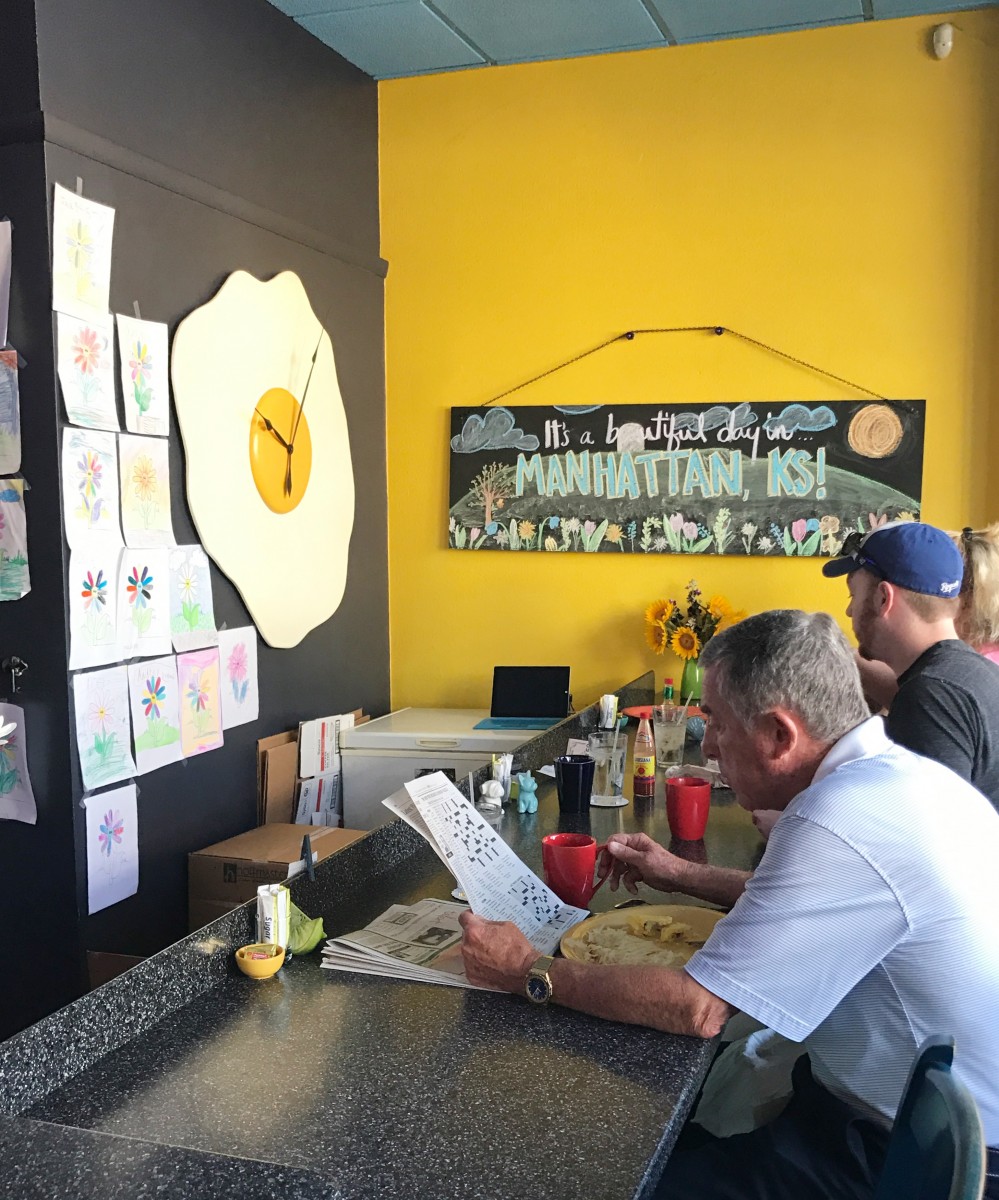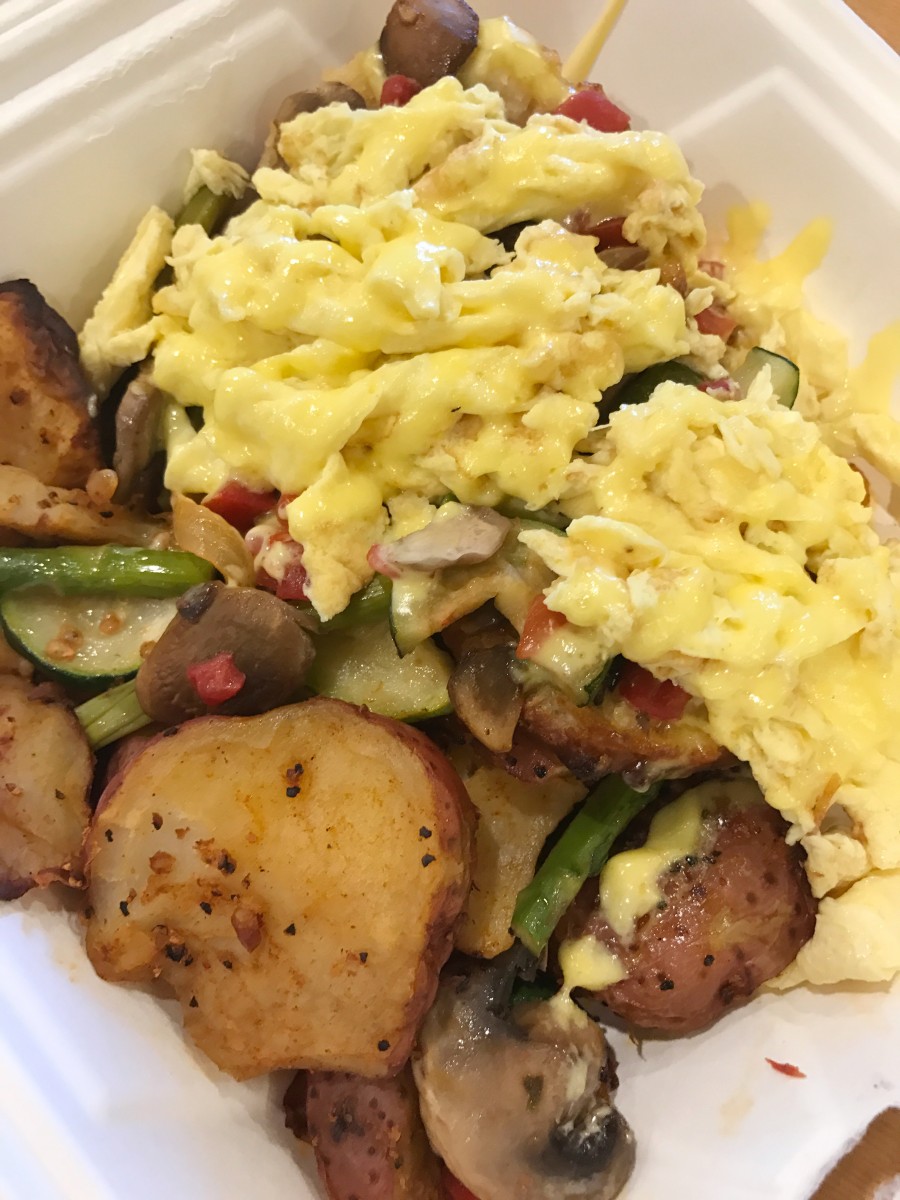 The veggie eggs benedict on a biscuit of my dreams.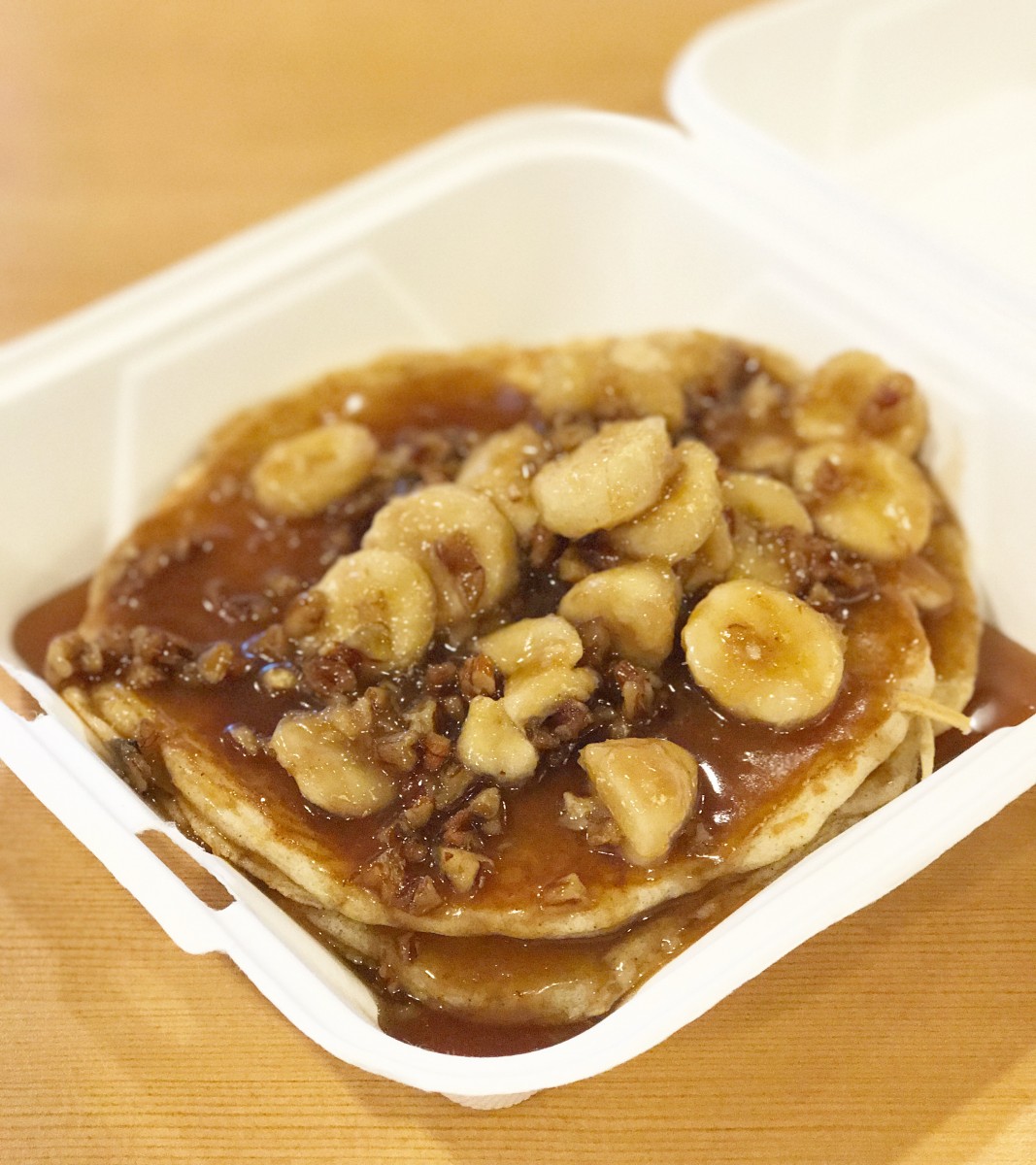 Josh's banana foster pancakes were ridiculously good.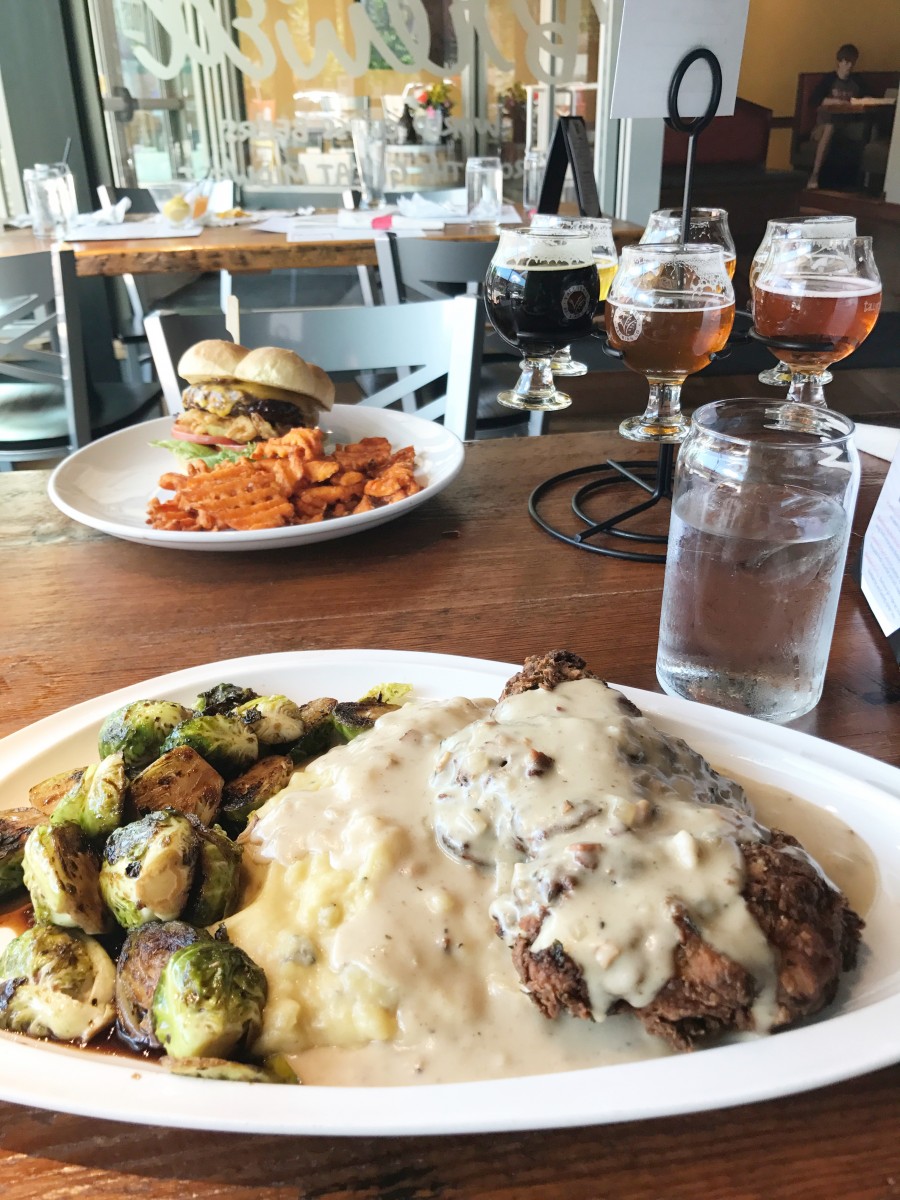 For a fun brewery experience, I highly recommend Tallgrass Brewing Co. Josh was raving about his beers and homemade veggie burger while I was going to town on my chicken fried chicken and cider.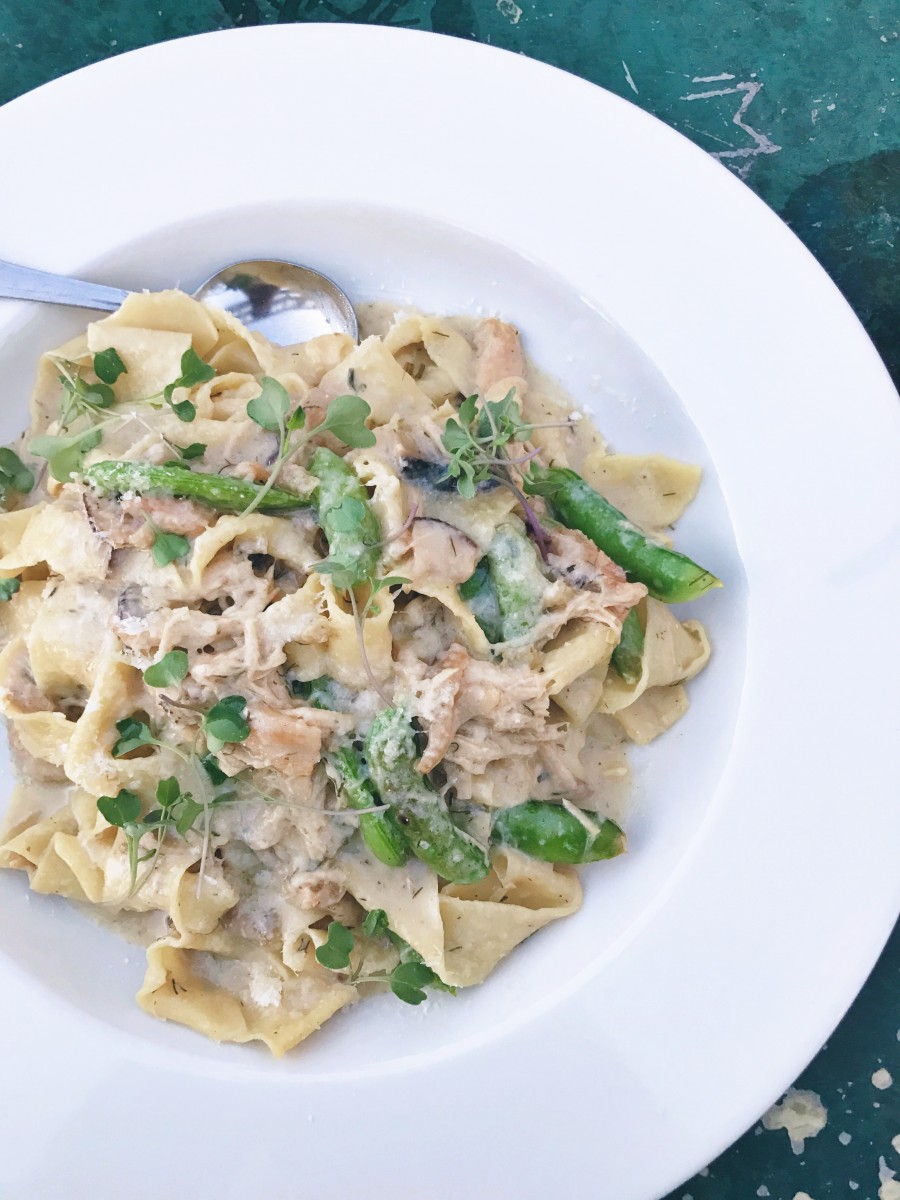 I had some absolutely wonderful homemade pasta at Little Apple Brewing Co. Also a side note: I think it is so fun that Manhattan is called the little apple! 😀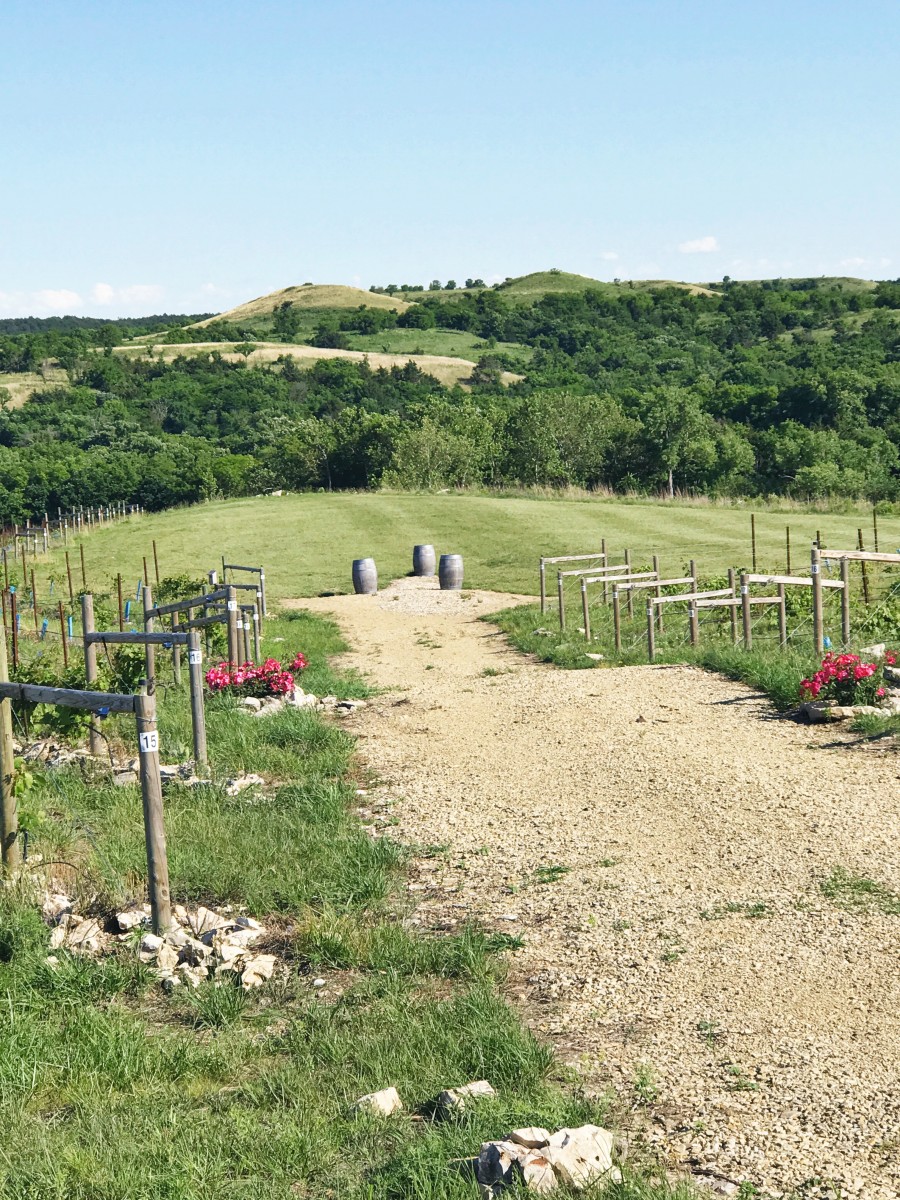 We can't visit a new place without checking out their wineries. Liquid Art Winery is drop dead gorgeous.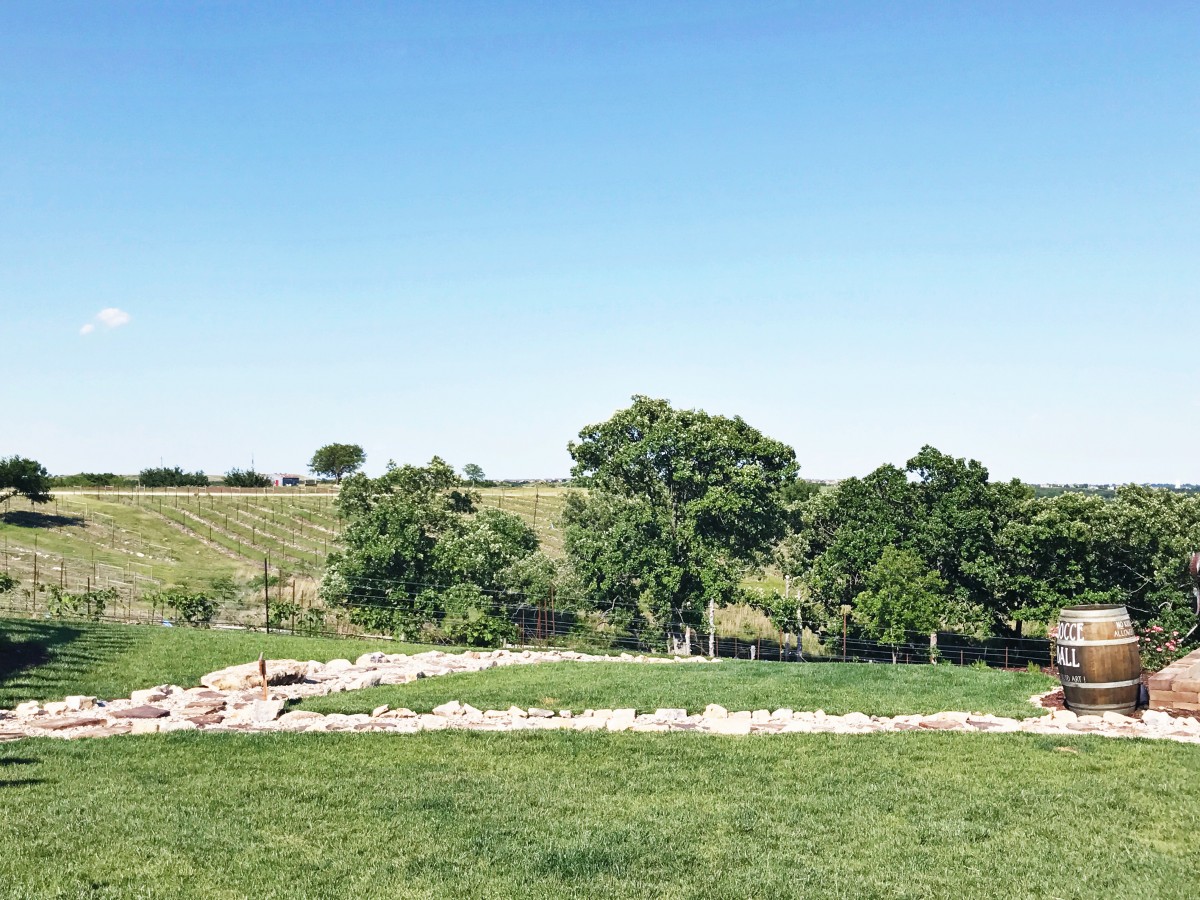 I was all about their homemade ciders. I wish we could have bought bottles to take home!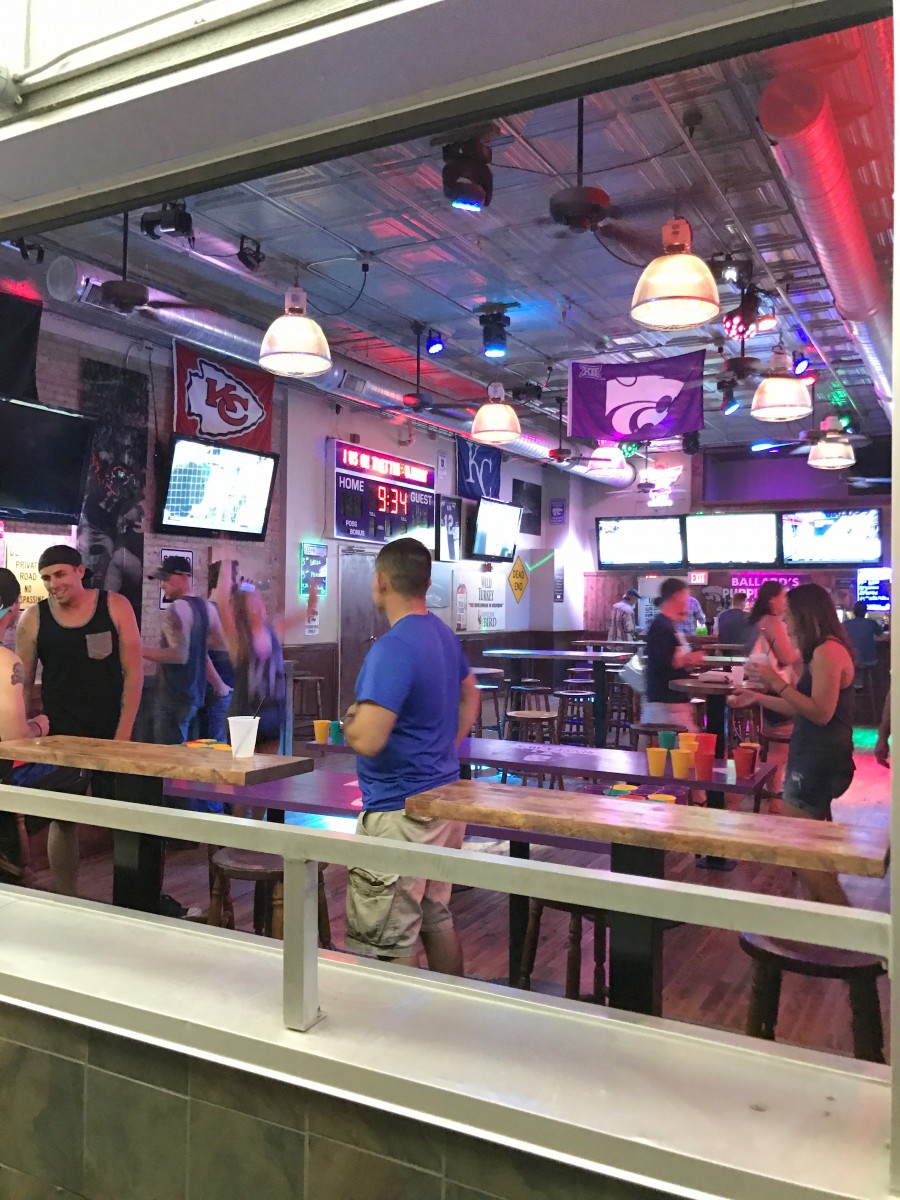 We had fun checking out the nightlife in Manhattan.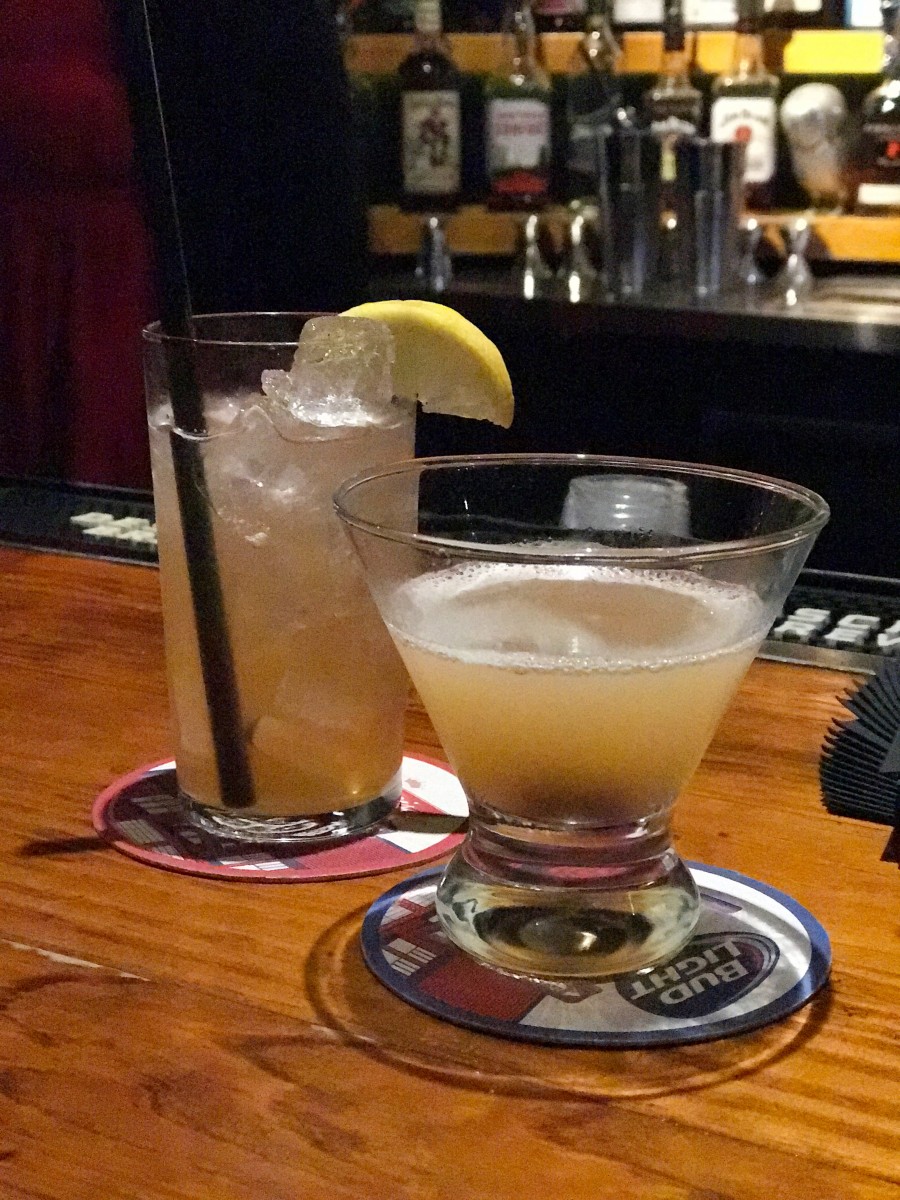 Auntie Mae's Parlor is a true gem (Thanks Morgan for recommending it!). The atmosphere is fantastic and Josh's drink was only $4! You can't beat it.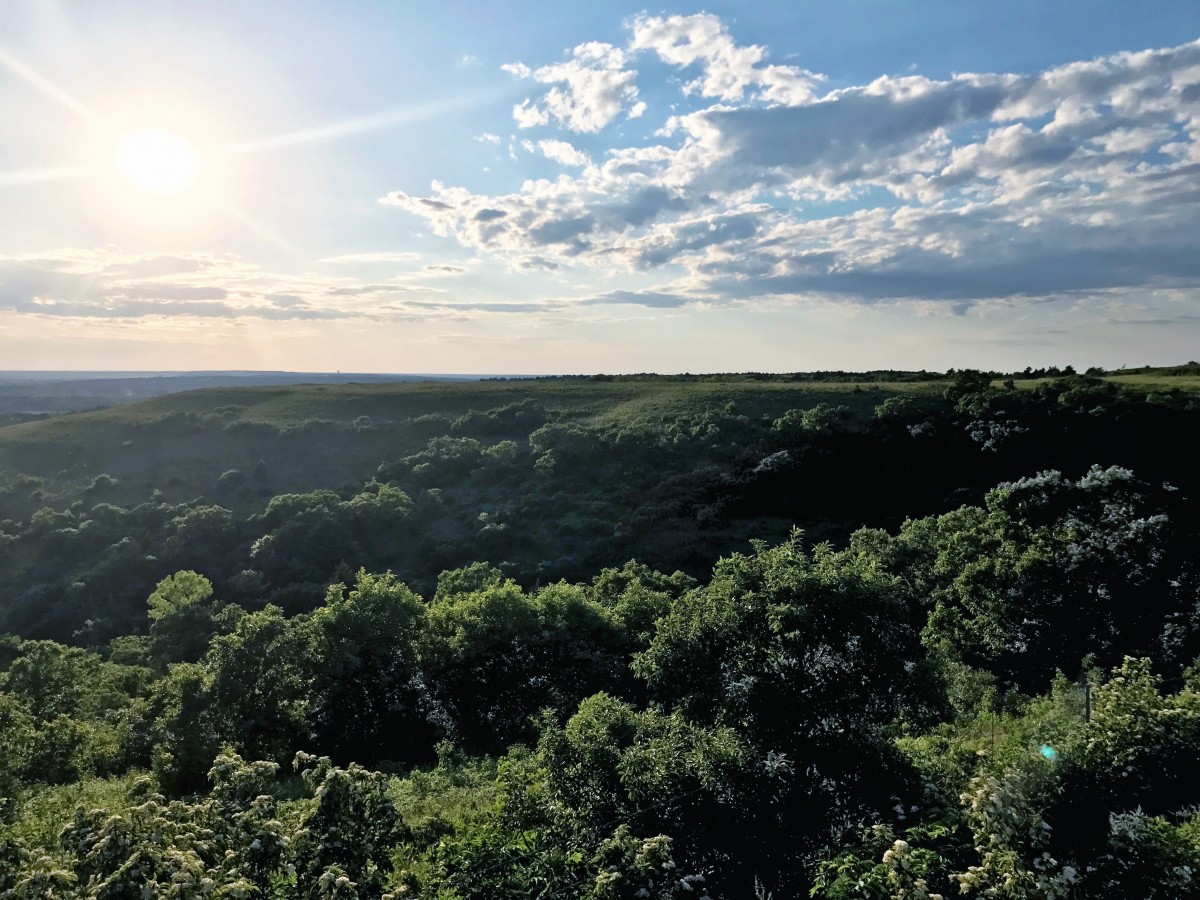 Was I over-exaggerating when I said the Flint Hills are stunning?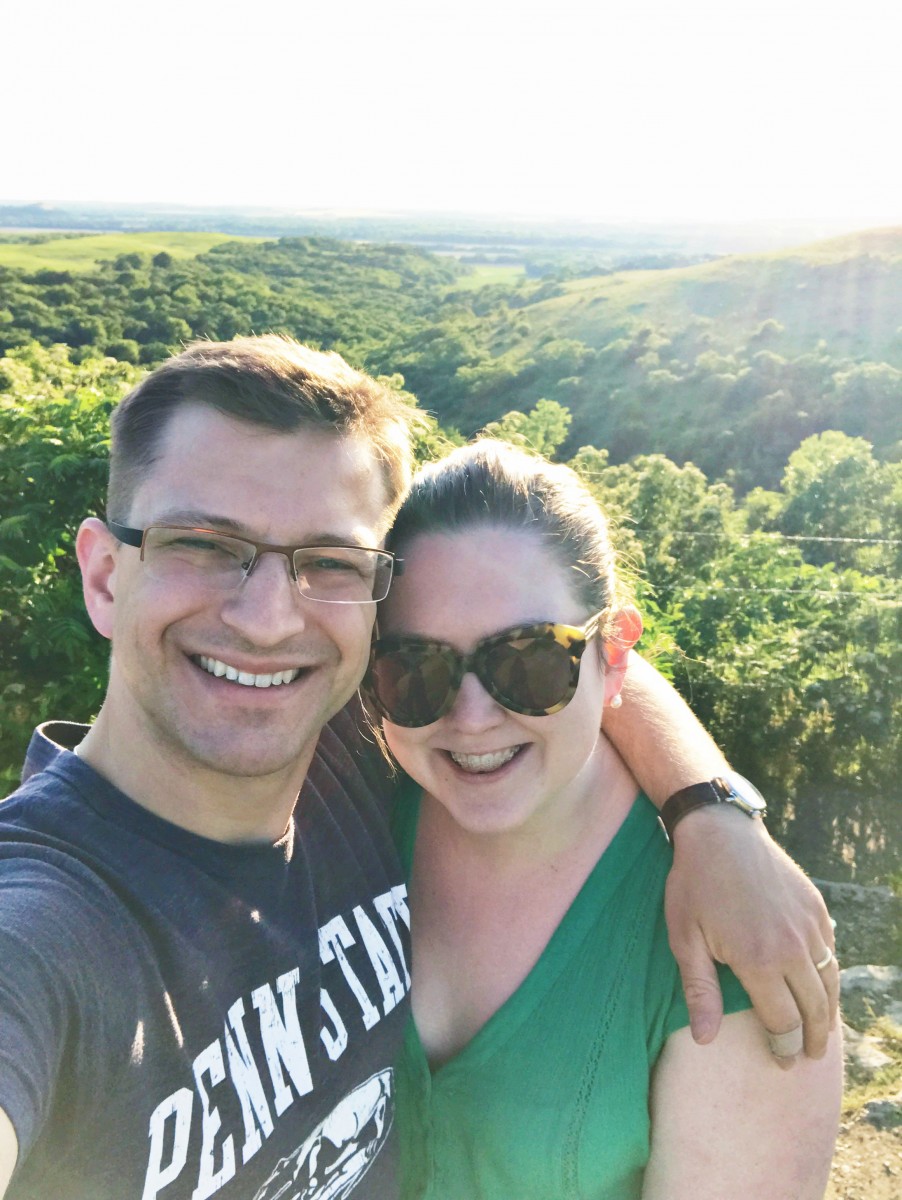 Josh and I watched the sun set at the Flint Hills Scenic Overlook. It was jaw dropping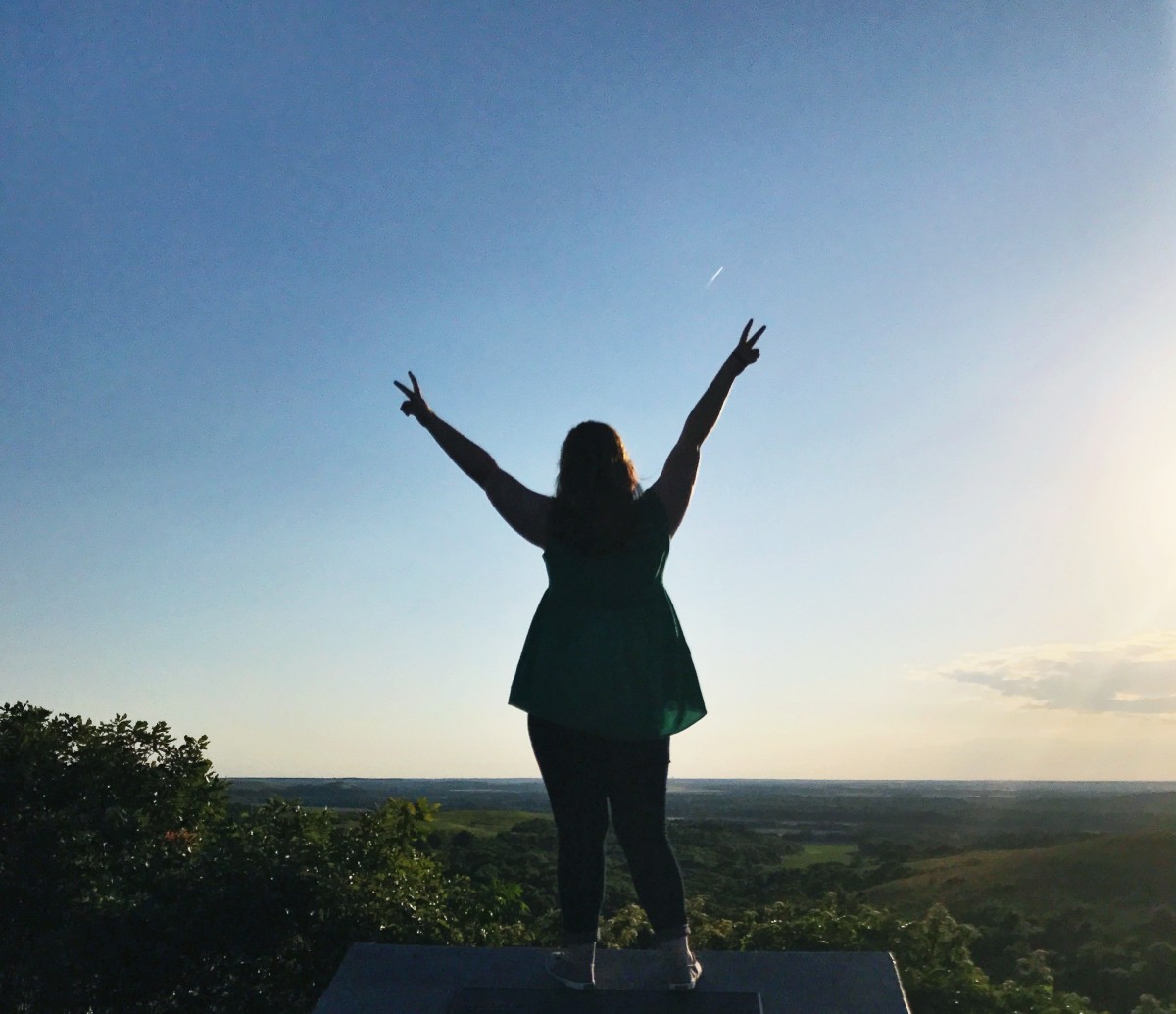 And I can never resist the opportunity for a good backlit photo. 😉
Wamego, Kansas
Wamego was an unexpected stop for us when I realized it's the unnoficial home for The Wizard of Oz! (Thank you road signs!) No Kansas town had ever claimed to be the town Dorothy was from so Wamego did! There's a Wizard of Oz winery, taco shop, yellow brick road, and museum!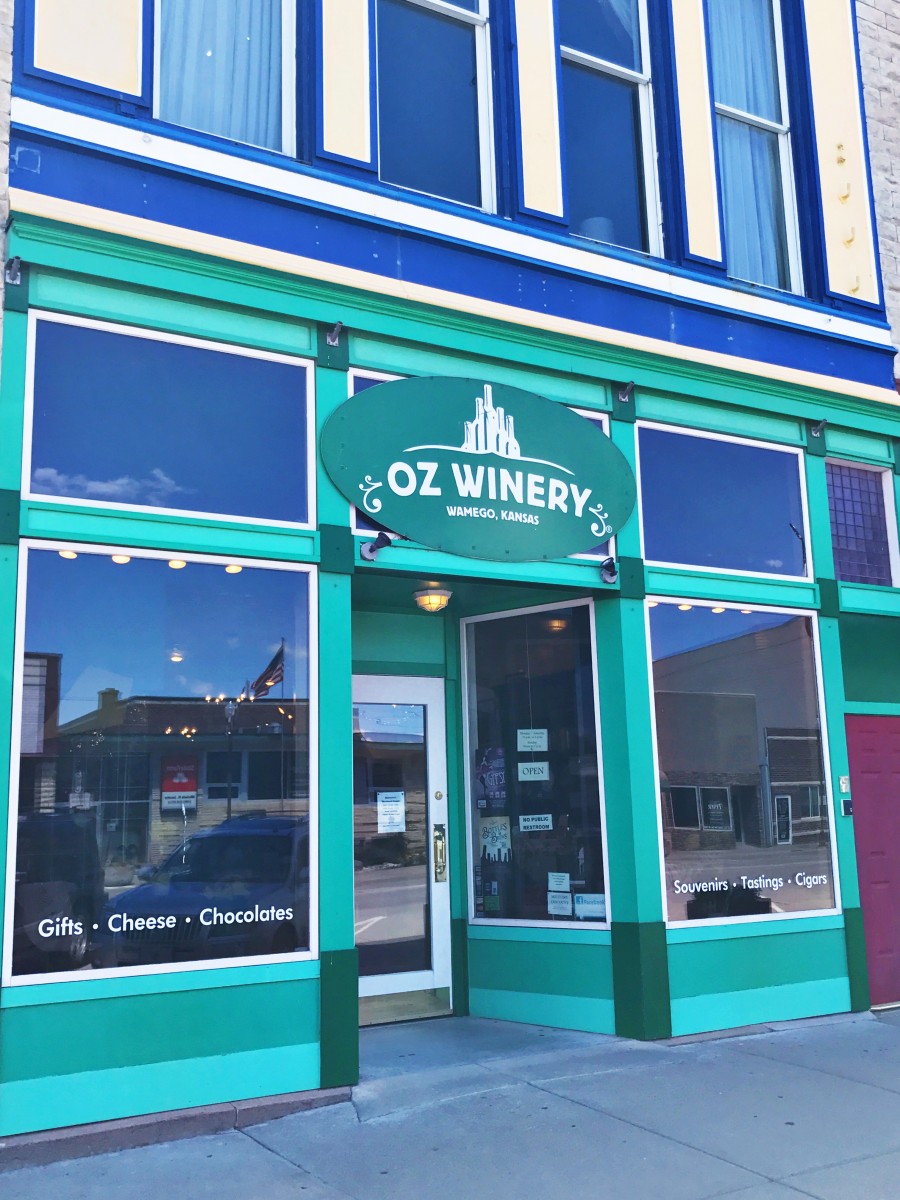 I don't think we're in Kansas anymore. Oh wait, we are! 😉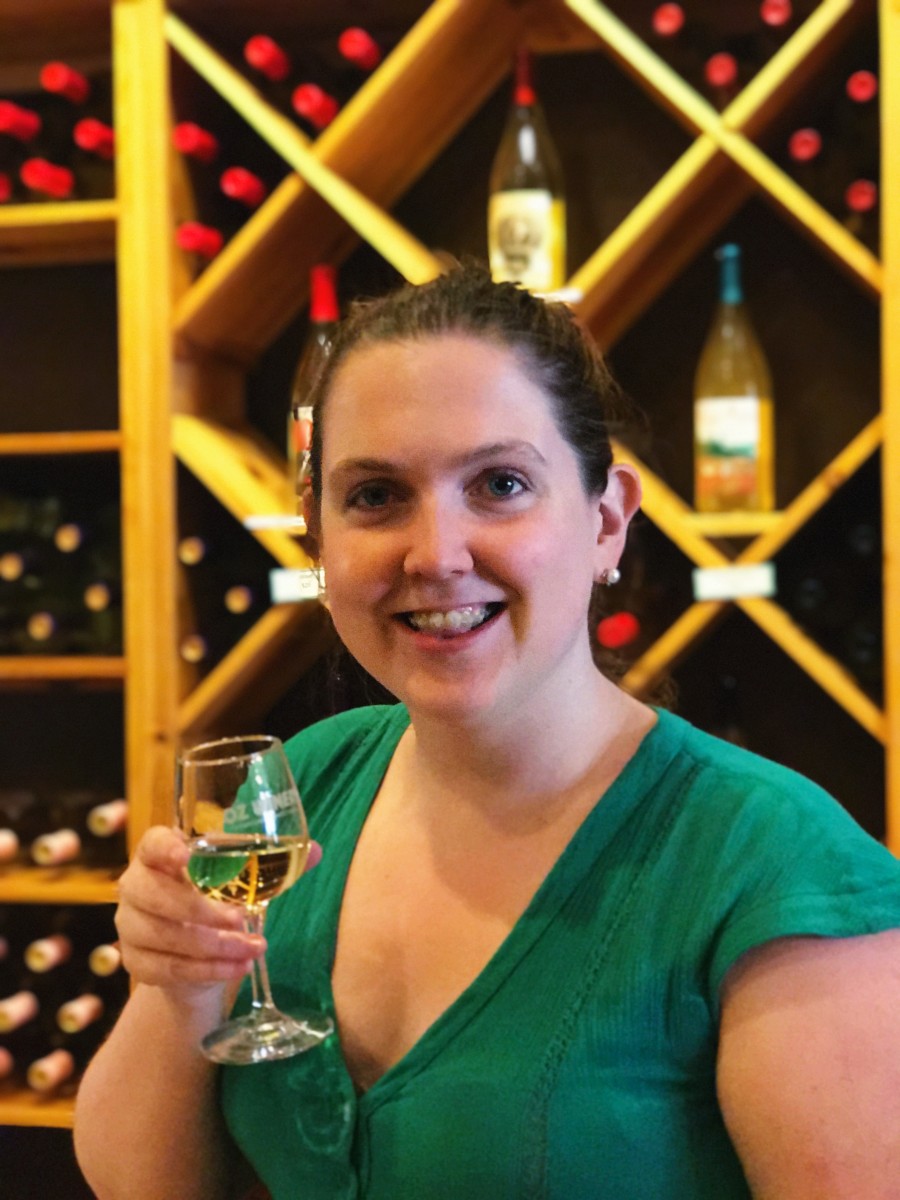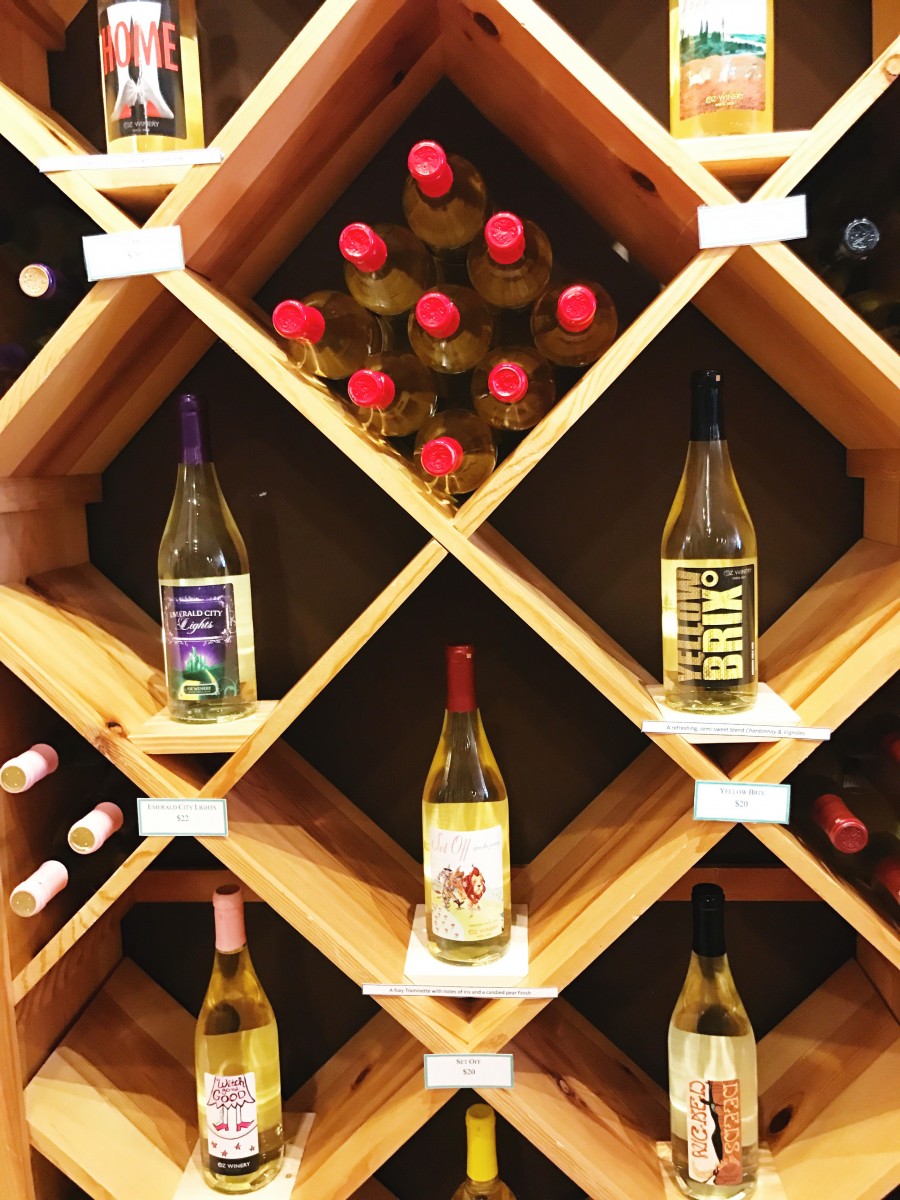 We stopped in for a flight at Oz Winery. The experience was so much fun!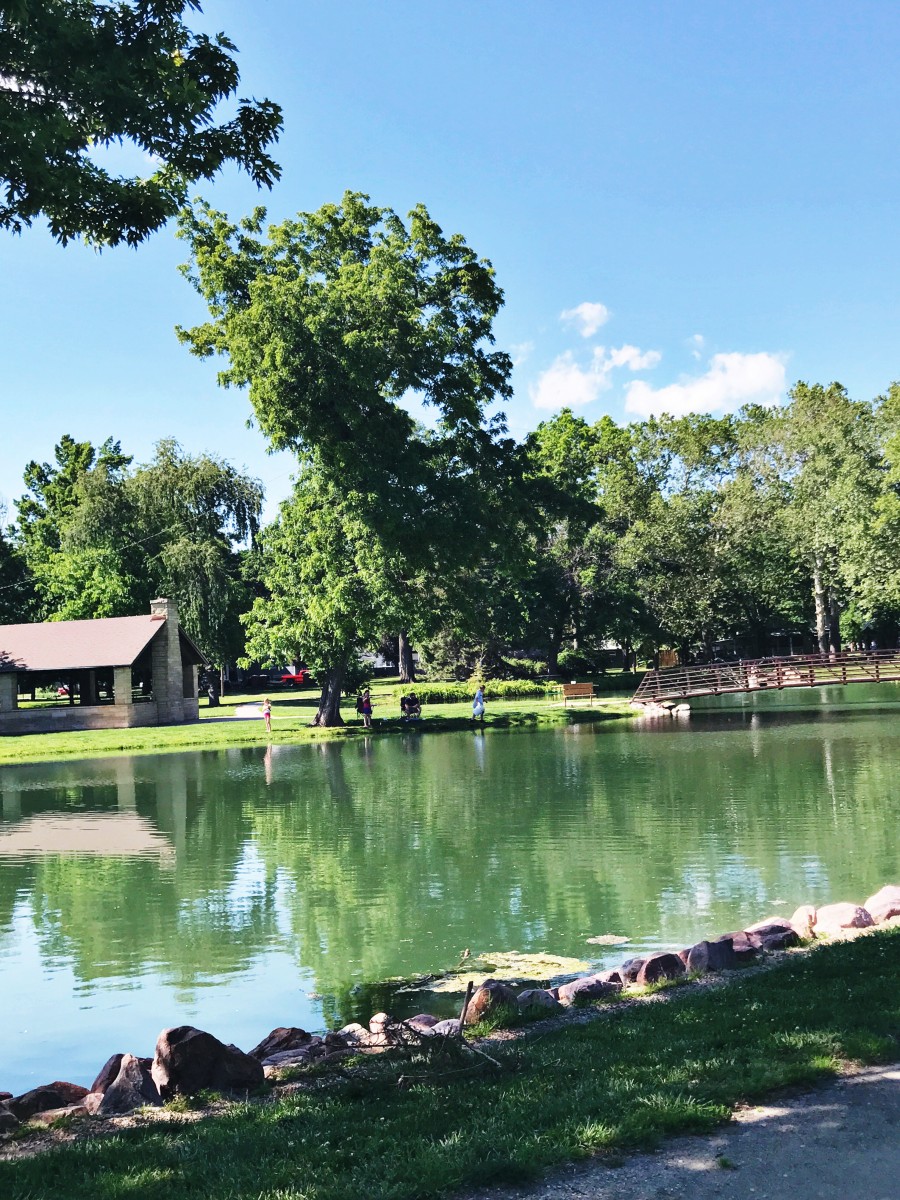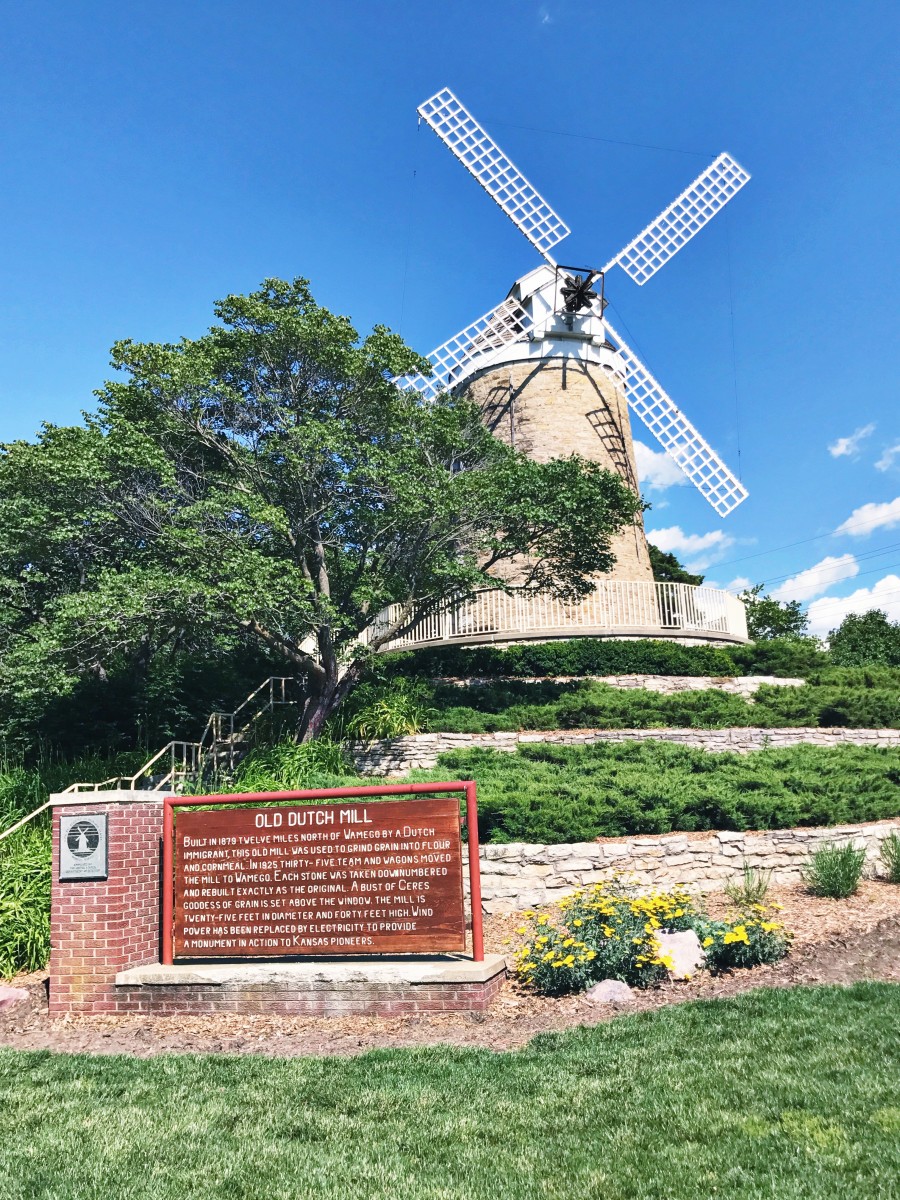 Wamego is a gorgeous town. After checking out all the Oz related places, we walked around this park where this Old Dutch Mill is.
Tallgrass Prairie National Preserve
One of my favorite things about road trips is how spur of the moment they can be. We weren't planning to drive an hour off our route to visit the Tallgrass Prairie National Preserve, but when we found out they offer free daily bison bus tours we couldn't not! It ended up being my favorite experience of the whole trip!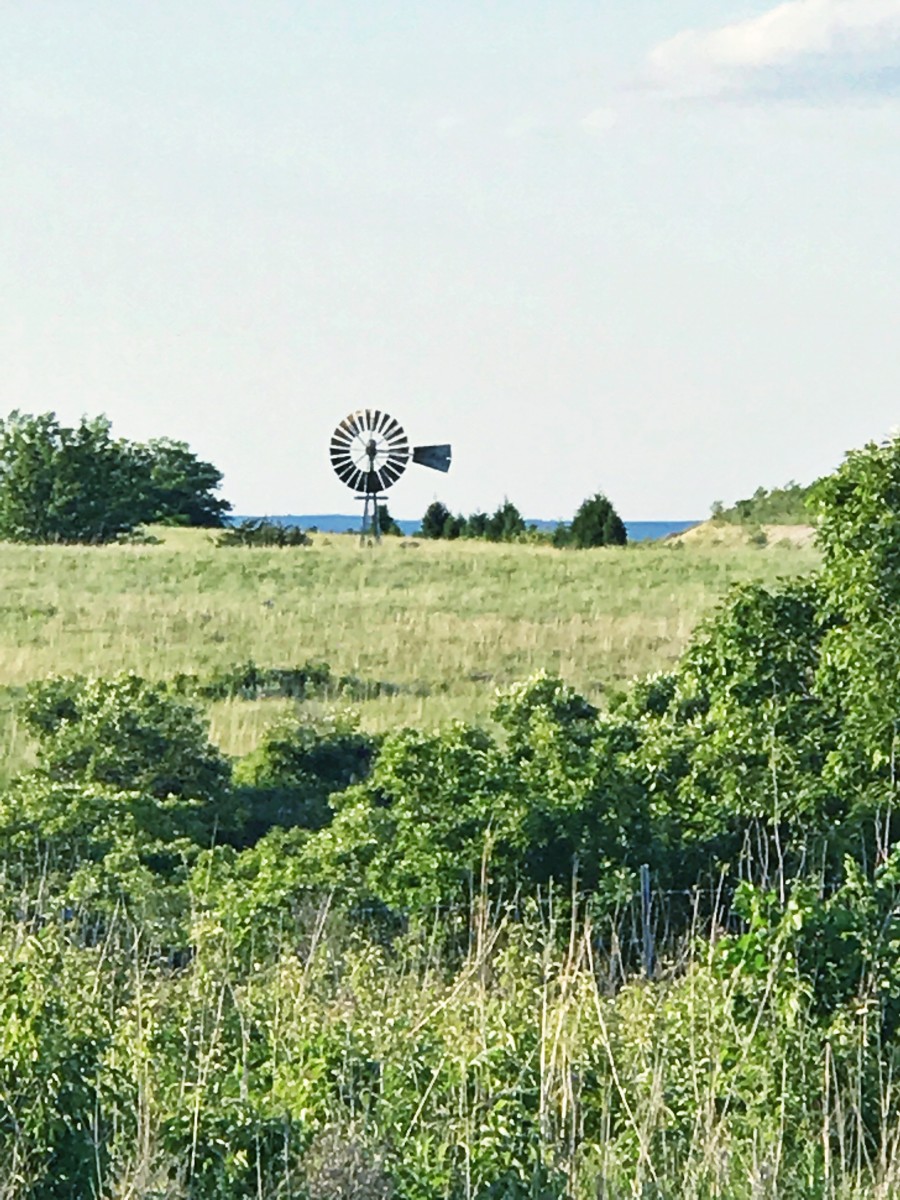 Tallgrass Prairie National Preserve is a true national gem. Completely free to the public, you can hike or take a bus tour around some of the expansive preserve to see some of the Midwest's most incredible wildlife (Just make sure to call ahead to confirm your spot on the bus as they do book up!).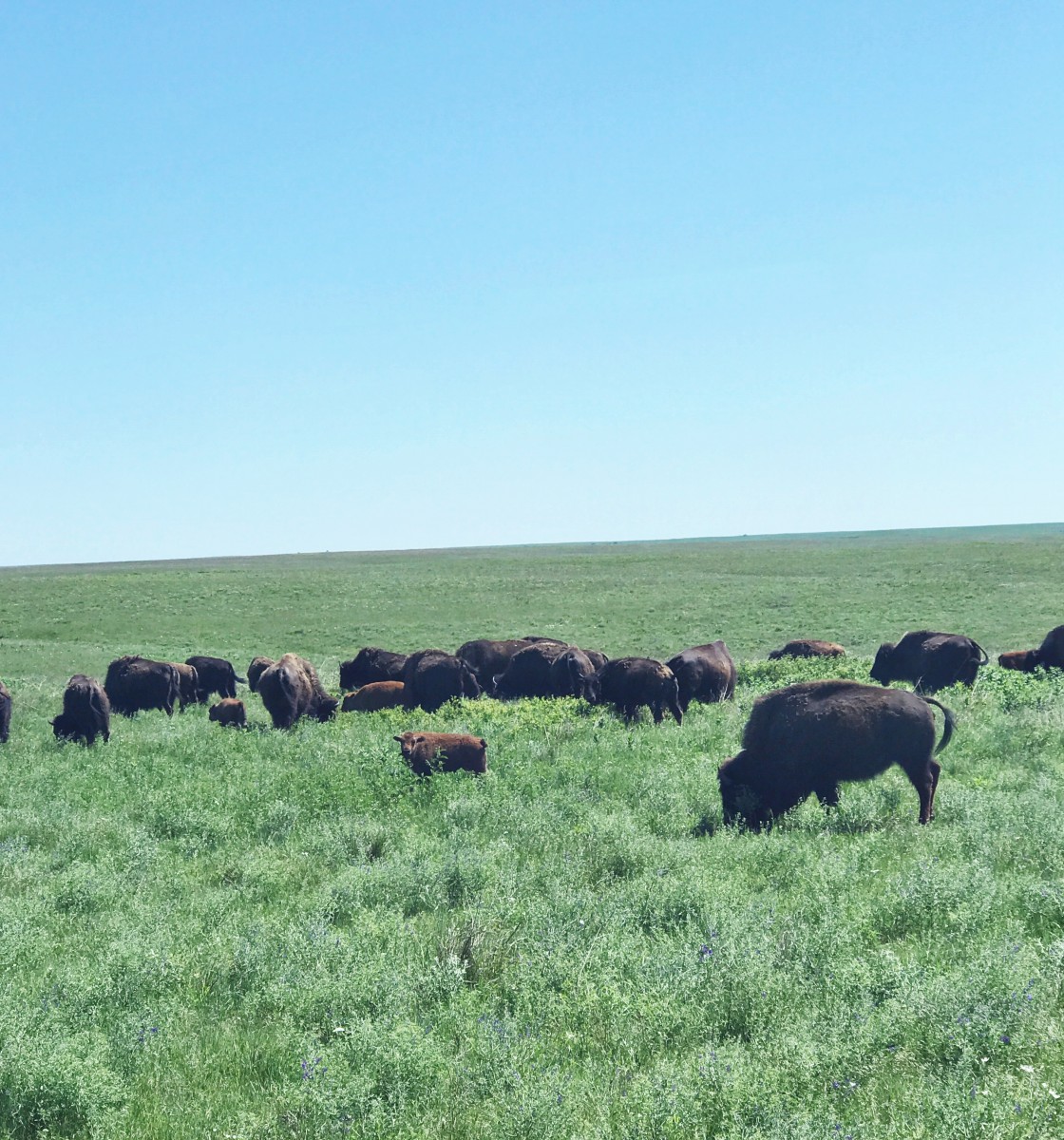 The biggest draw was getting to see buffalo doing their thing out in nature. How cute are the babies?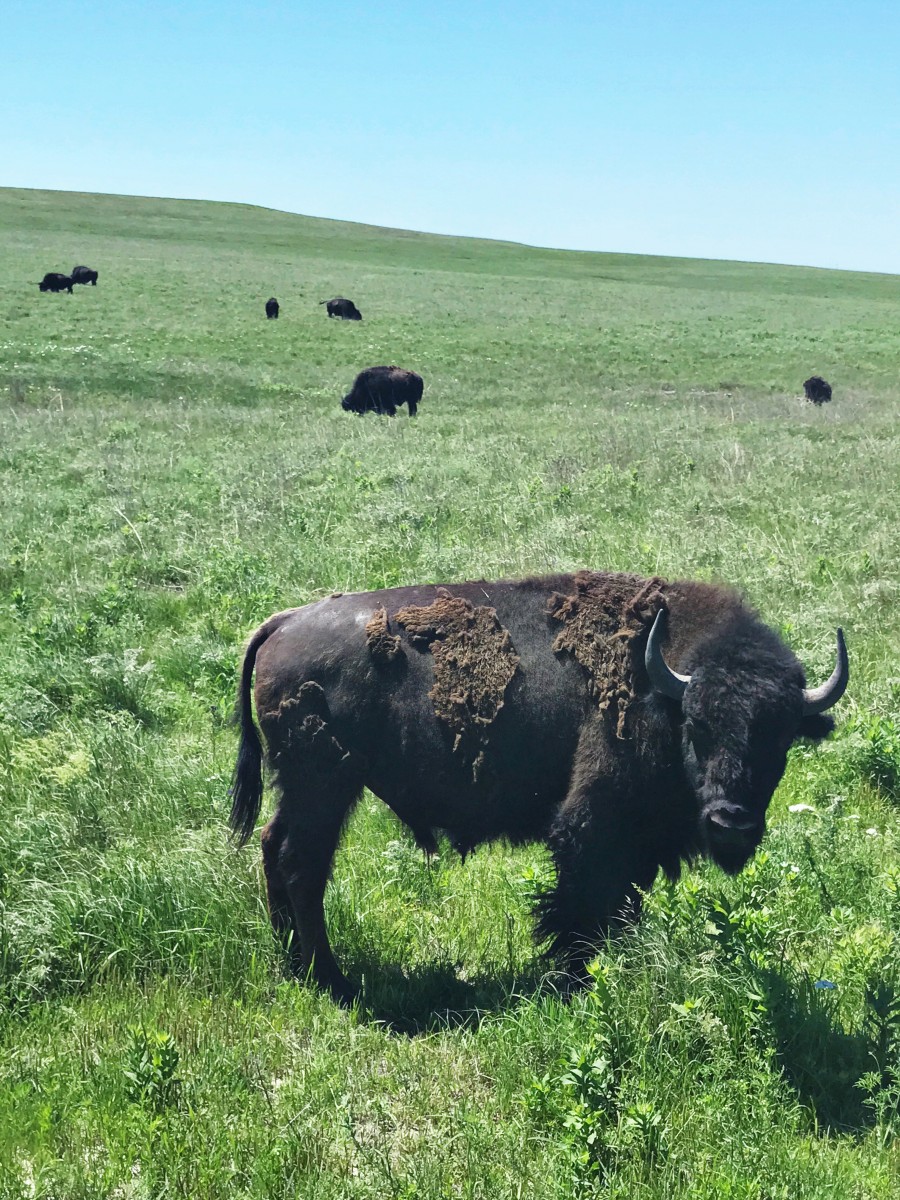 Buffalo are herbivores, but will charge if spooked so you have to keep a distance of 100 yards when hiking the preserve on foot. We lucked out when bison crossed the road right in front of our bus. I got to get super up close and personal with this guy.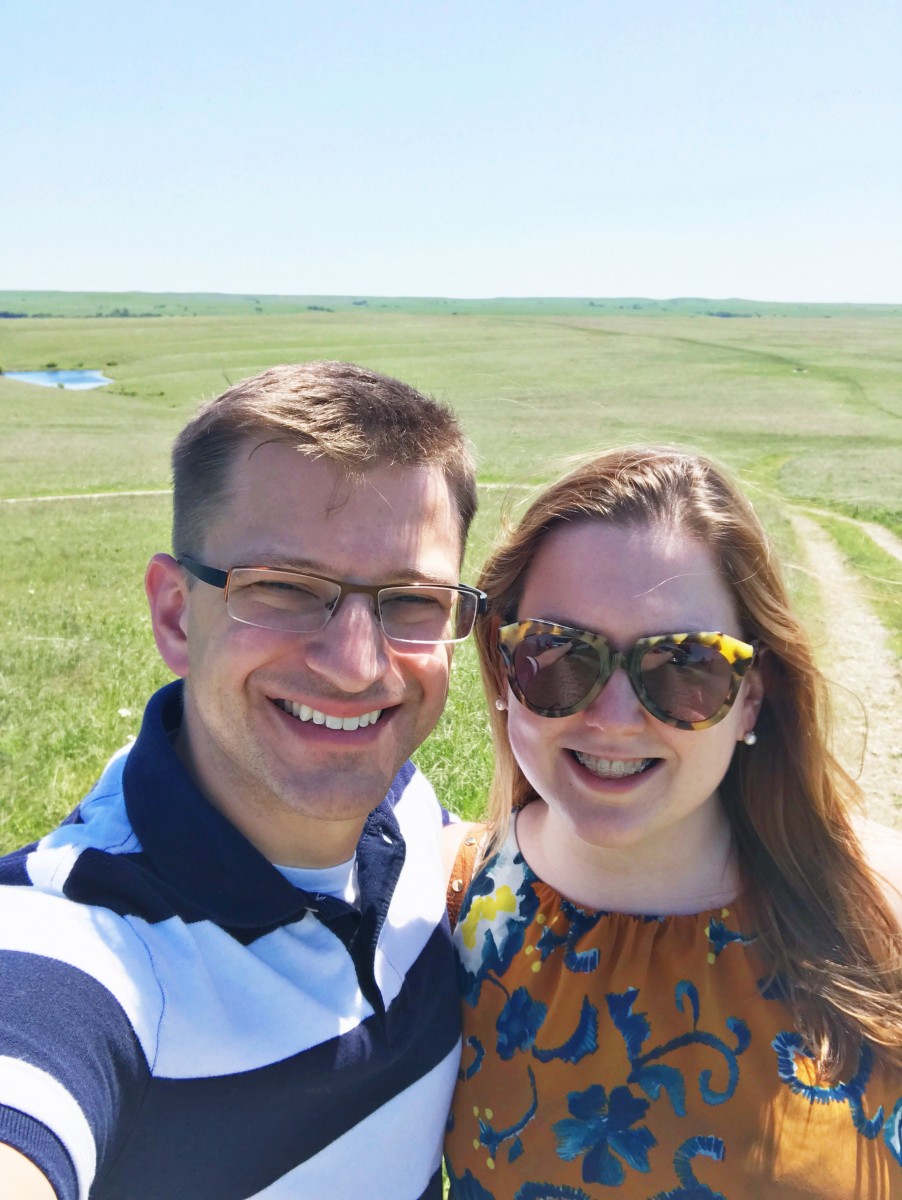 It was the perfect end to the perfect road trip. We visited cities, college towns, the wilderness, and the prairie. If you haven't visited Kansas yet, you need to. It is so much more than you can image. Josh and I are already looking forward to our next road trip!
Questions of the Day: Have you been to Kansas? Are you a fan of road trips? What part of our trip would you have enjoyed the most?
Thanks to Kansas Tourism for sponsoring this post!
SaveSave
SaveSave
SaveSaveSaveSaveSaveSaveSaveSave
SaveSave
SaveSaveSaveSave
SaveSaveSaveSaveSaveSaveSaveSaveSaveSaveSaveSaveSaveSaveSaveSaveSaveSaveSaveSaveSaveSaveSaveSave
SaveSaveSaveSave
SaveSave
SaveSaveSaveSaveSaveSaveSaveSaveSaveSave