Spring is here! It is finally time to break out the sandals and pack away those coats. We're only going up from here.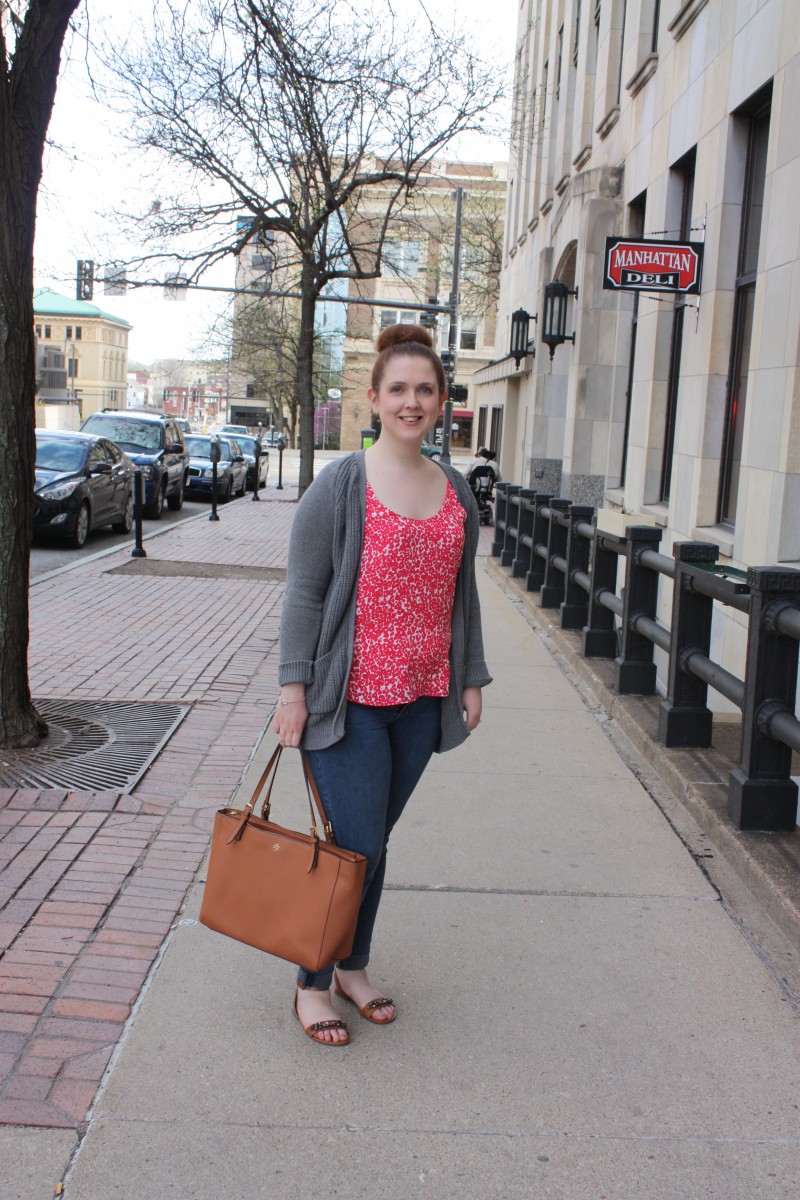 I wore this outfit to work yesterday and thought I would snap some pictures to share with you guys. Spring for me is all about mixing and matching. Light sweaters tucked into skirts. Cardigans layered over tanks. Flip flops and jeans. You never know quite when the weather will call for something a little less or a little more.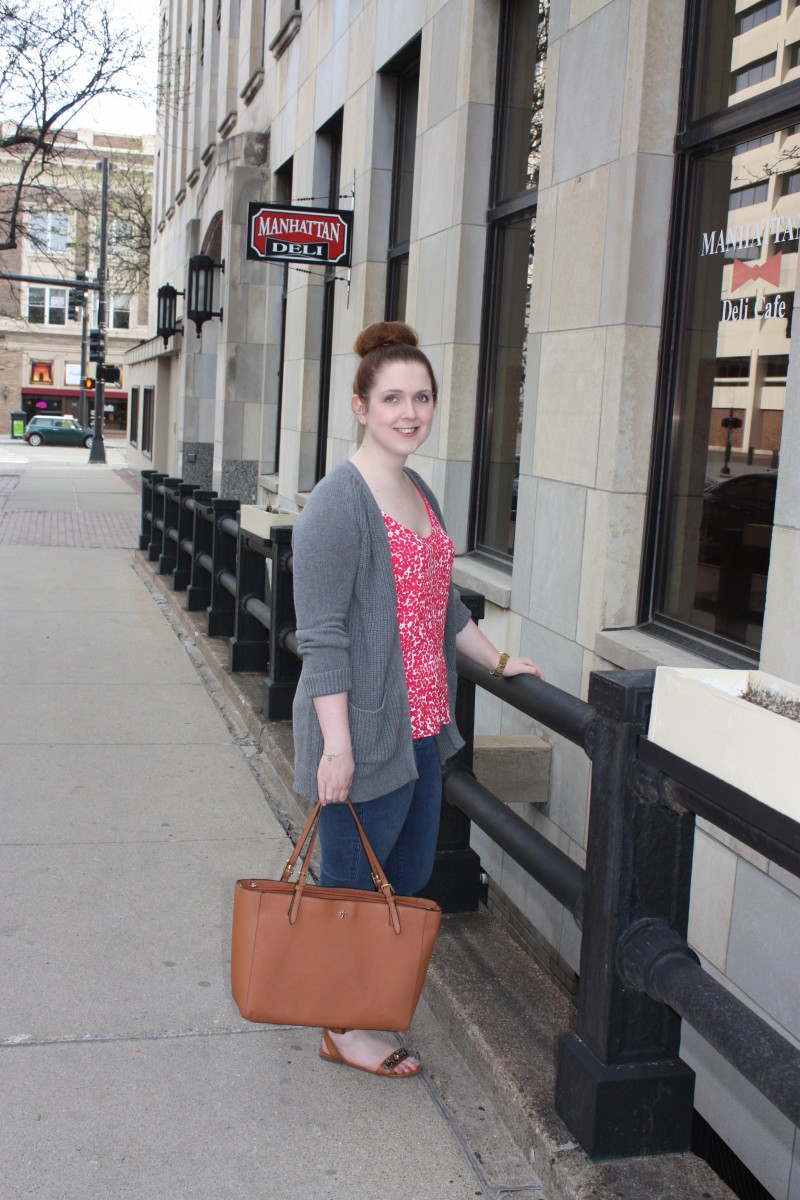 Top: LOFT
Cardigan: Banana Republic old (similar)
Jeans: J.Brand
Sandals: Target
Bag: Tory Burch
Watch: Kate Spade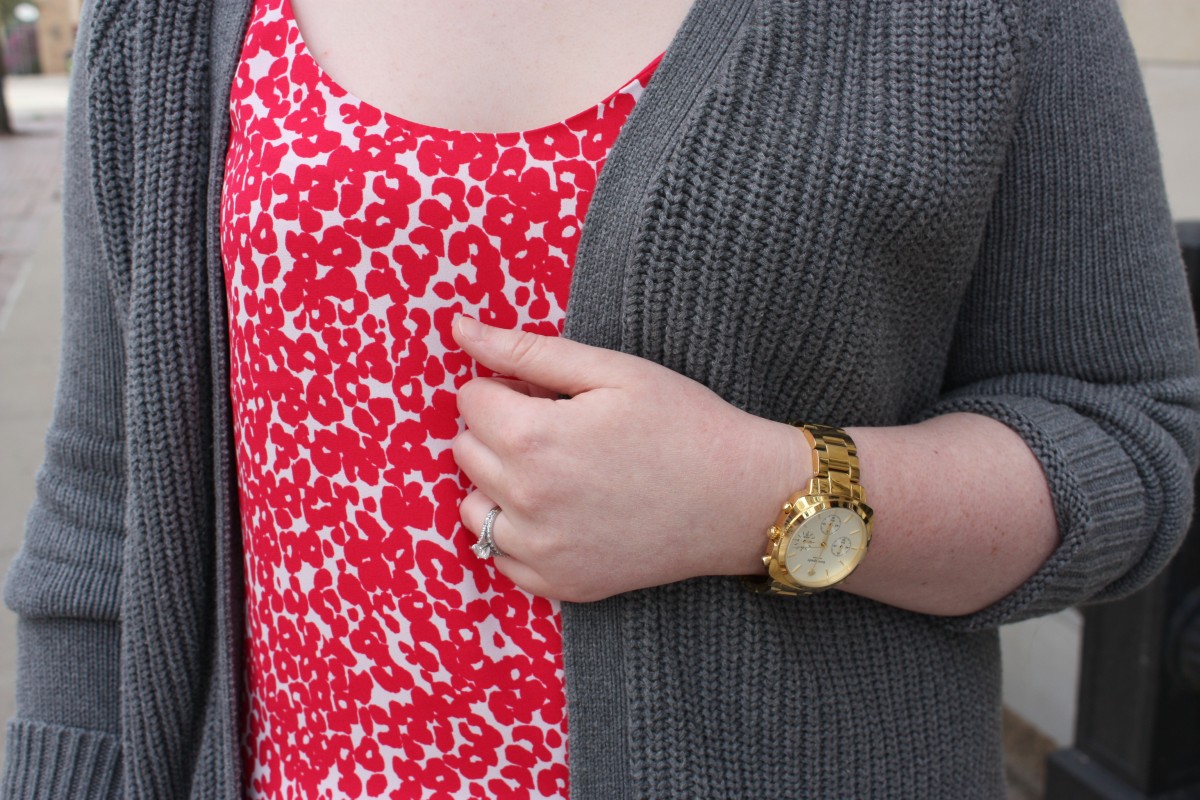 I got this tank top a month or so ago and couldn't wait to wear it. In the summer I plan on pairing it with a skirt, but decided for now to pair it with jeans and layer it with a cardigan in case the office gets chilly.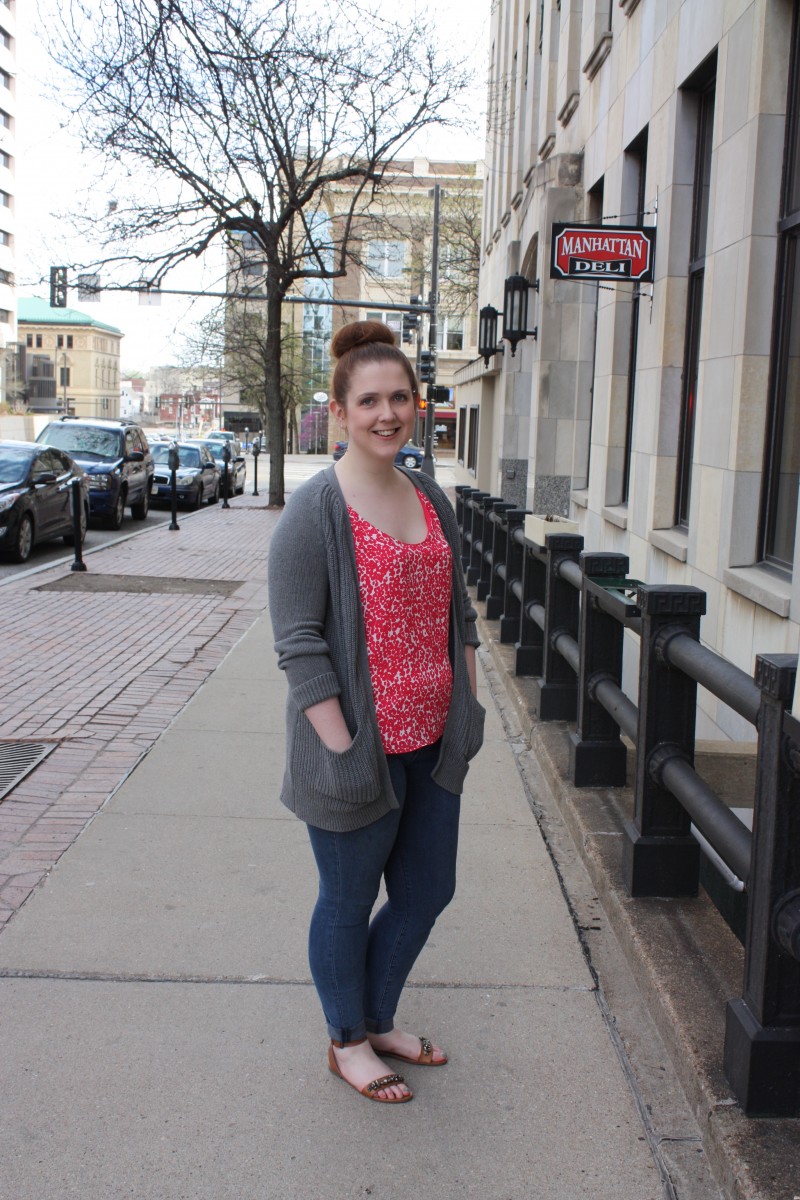 I love these jeans so much. I am all about investing in quality denim. So super embarrassing story time: I have worn these jeans multiple times a week for months straight. Apparently the constant wear was starting to get to the jeans because last weekend in the Whole Foods parking lot, when I bent down to find my keys in my purse I totally split the inseam. We drove to the tailor that day to get them stitched up and $10 and a few days later I have my favorite pants back. 😀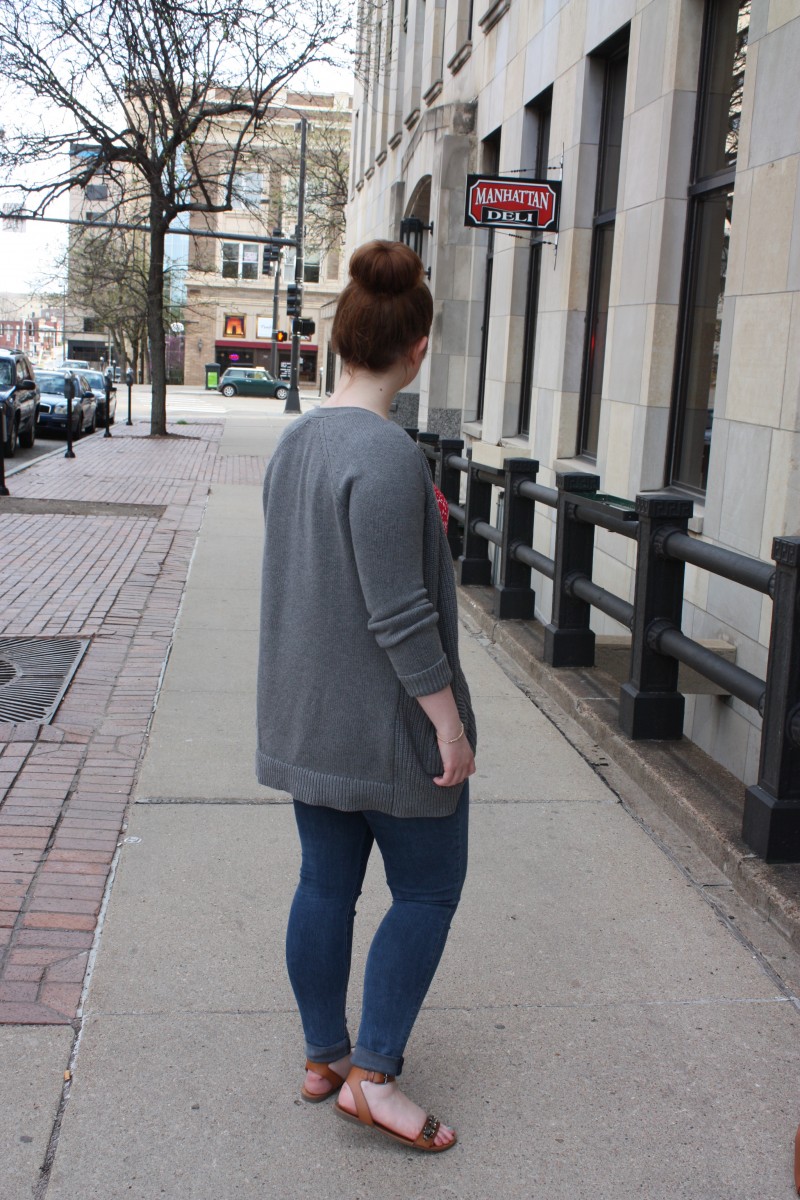 I plan on wearing every ounce of life out of these bad boys.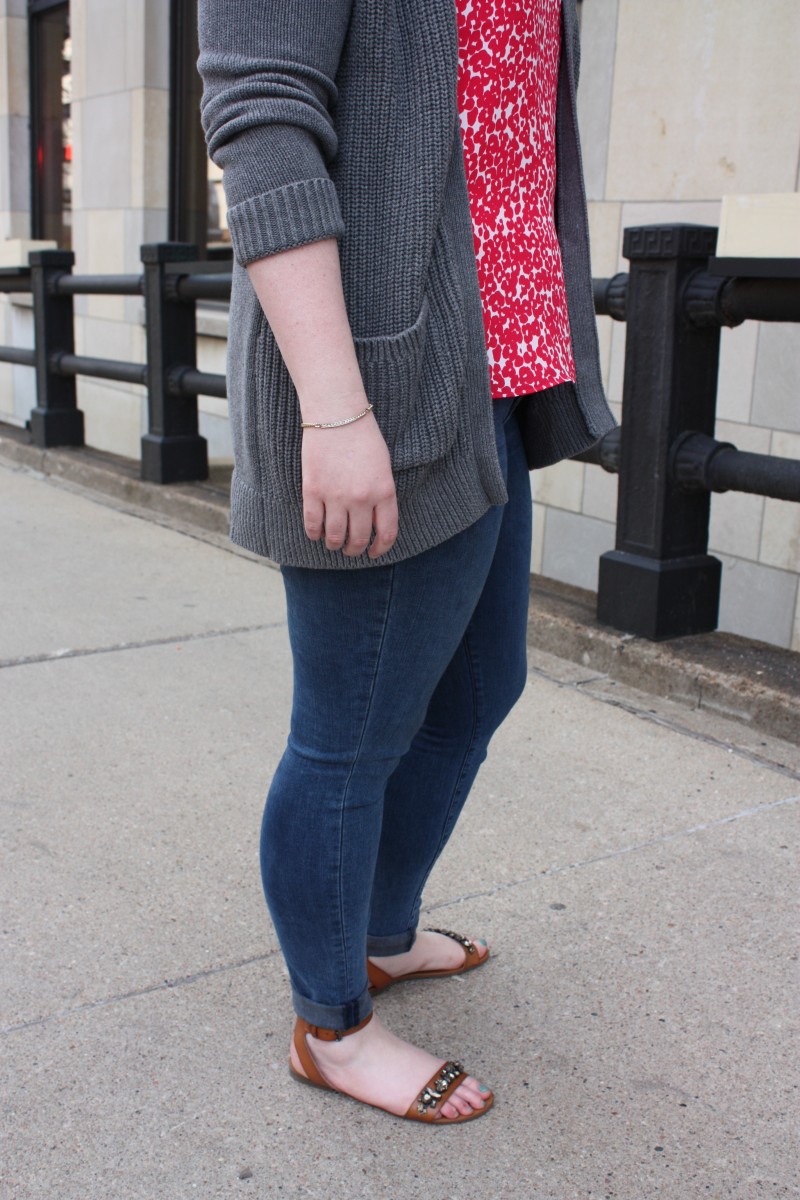 I'm so glad it's sandal weather because it kind of hurts my feet to confine them to shoes right now. My feet are still pretty sore from Saturday and need some time to rest and recuperate.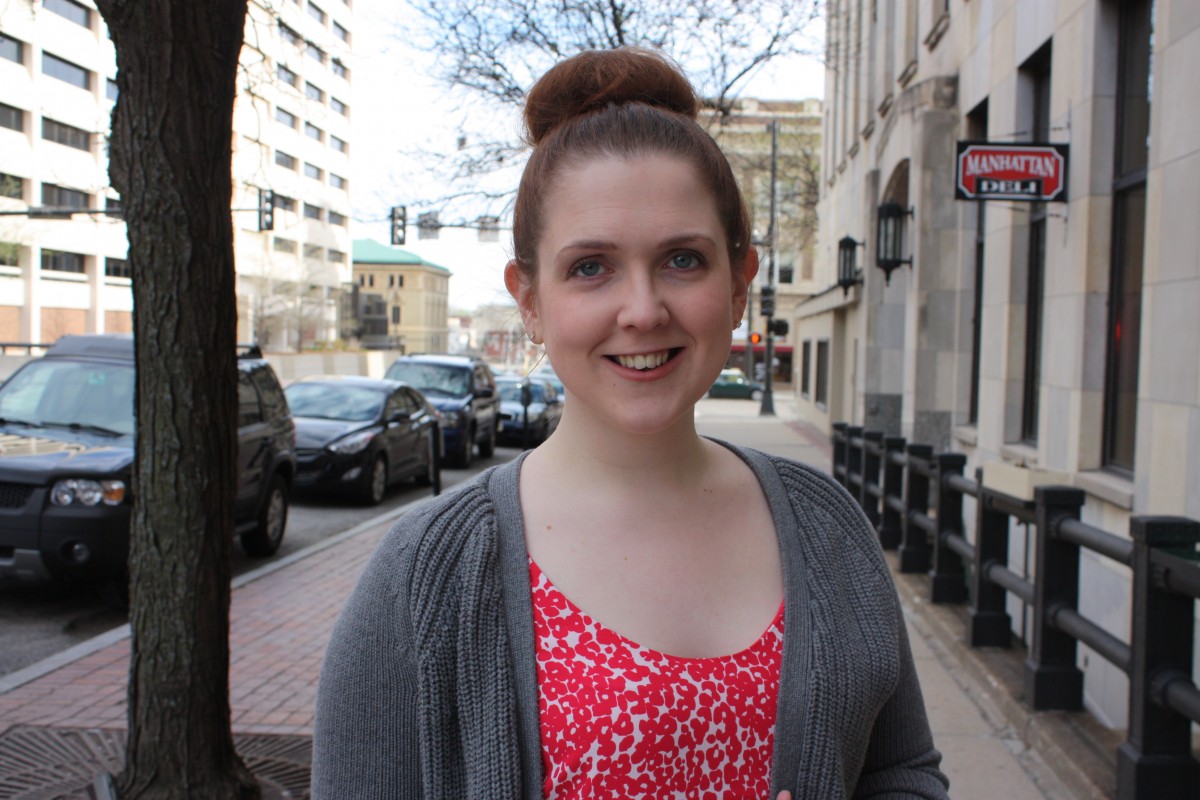 I was happy with how this look came together and felt perfectly dressed for the weather.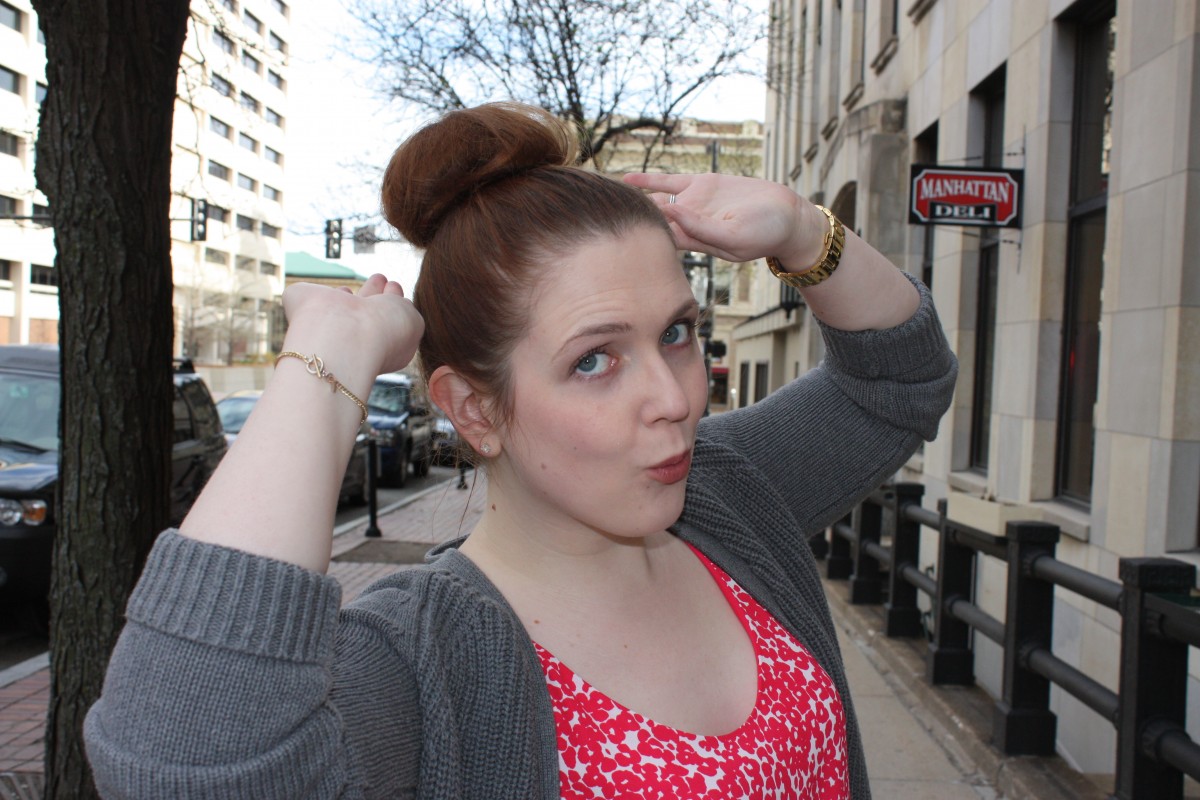 I also loved getting to break out the sock bun! I totally sing, "because you know I'm all about that bun," as I'm doing my hair. It's fun times. 😀
Questions of the Day: Do you mix and match winter and summer pieces in the spring? What's a spring look you're rocking lately?