This post is in partnership with Universal Pictures.
Fifty Shades Darker hits theaters this Friday! I'm a huge Fifty Shades fan, having read the series twice and seen the first movie multiple times. I can't wait to see Anastasia and Christian's latest romance chapter play out on the big screen. It's the perfect movie to see with the girls after a few cocktails.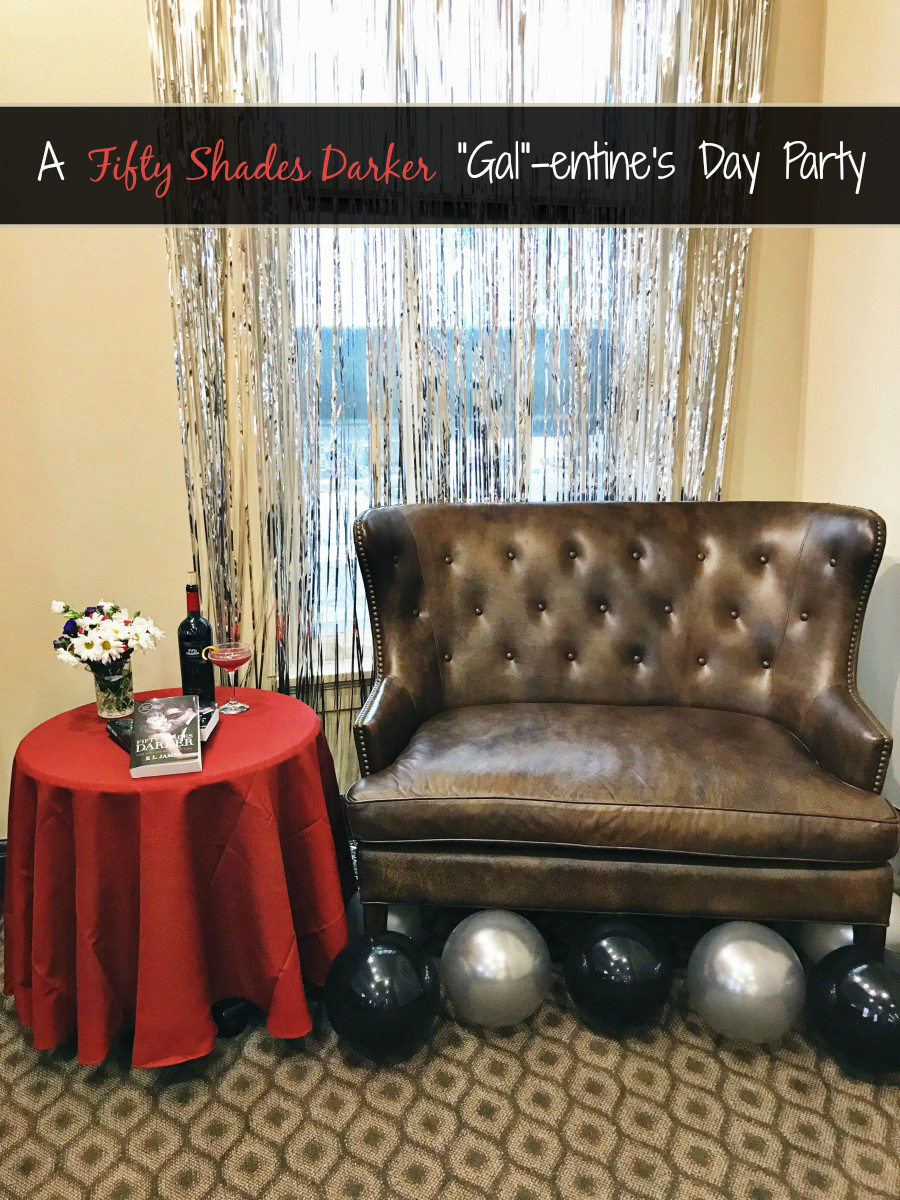 Why not make a night of it and host your own Gal-entine's Day party?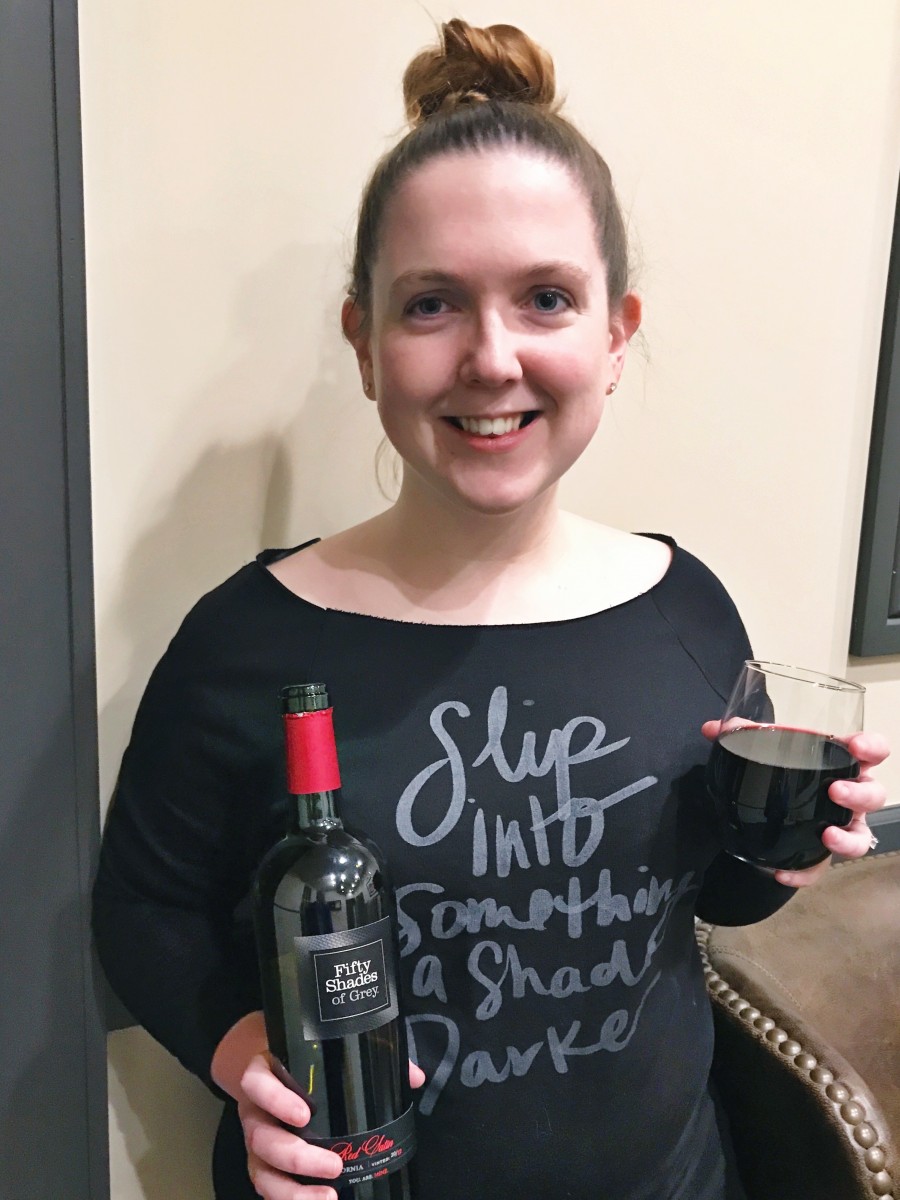 Simply slip into something a shade darker.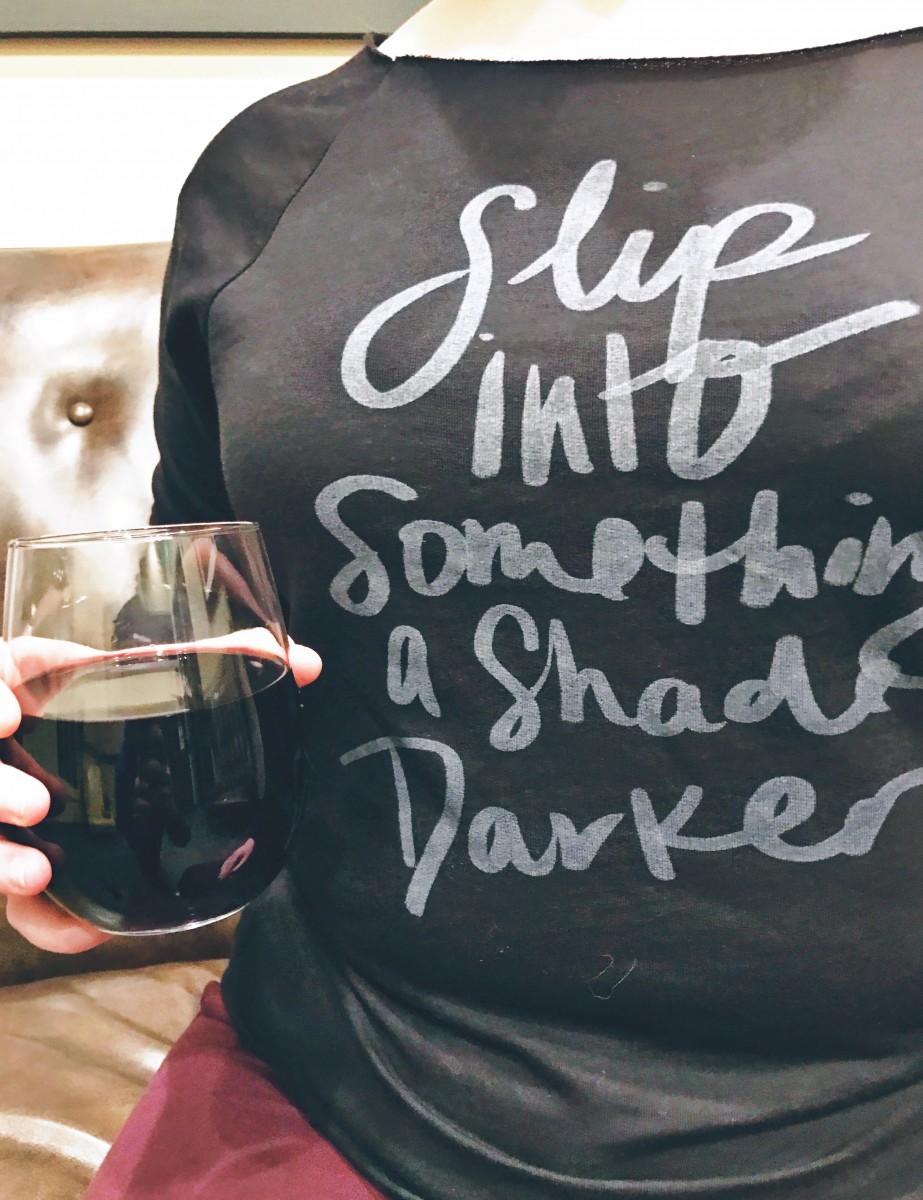 And bust out the wine. Did you know that there's Fifty Shades of Grey wine?! I'm a fan.
Everyone loves a party favor or two.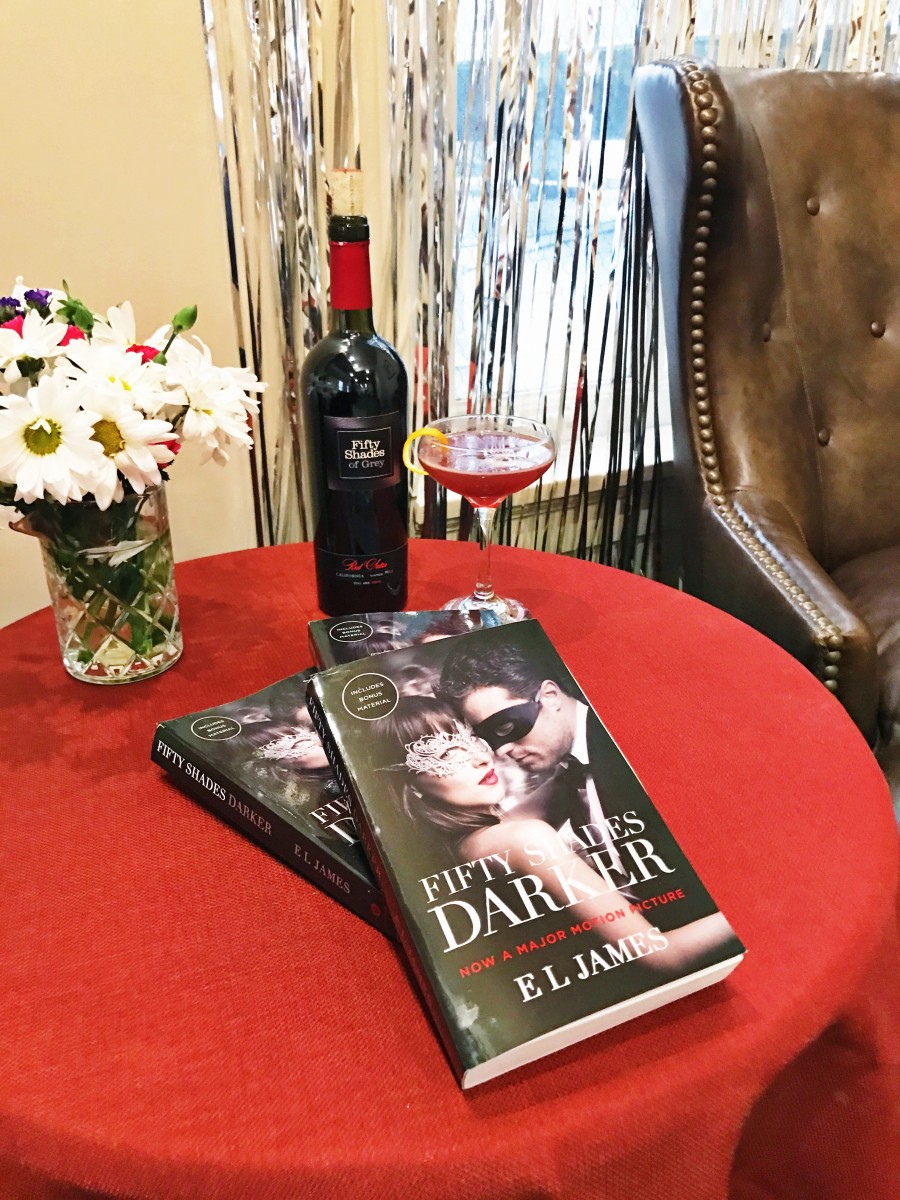 And a signature cocktail is a must.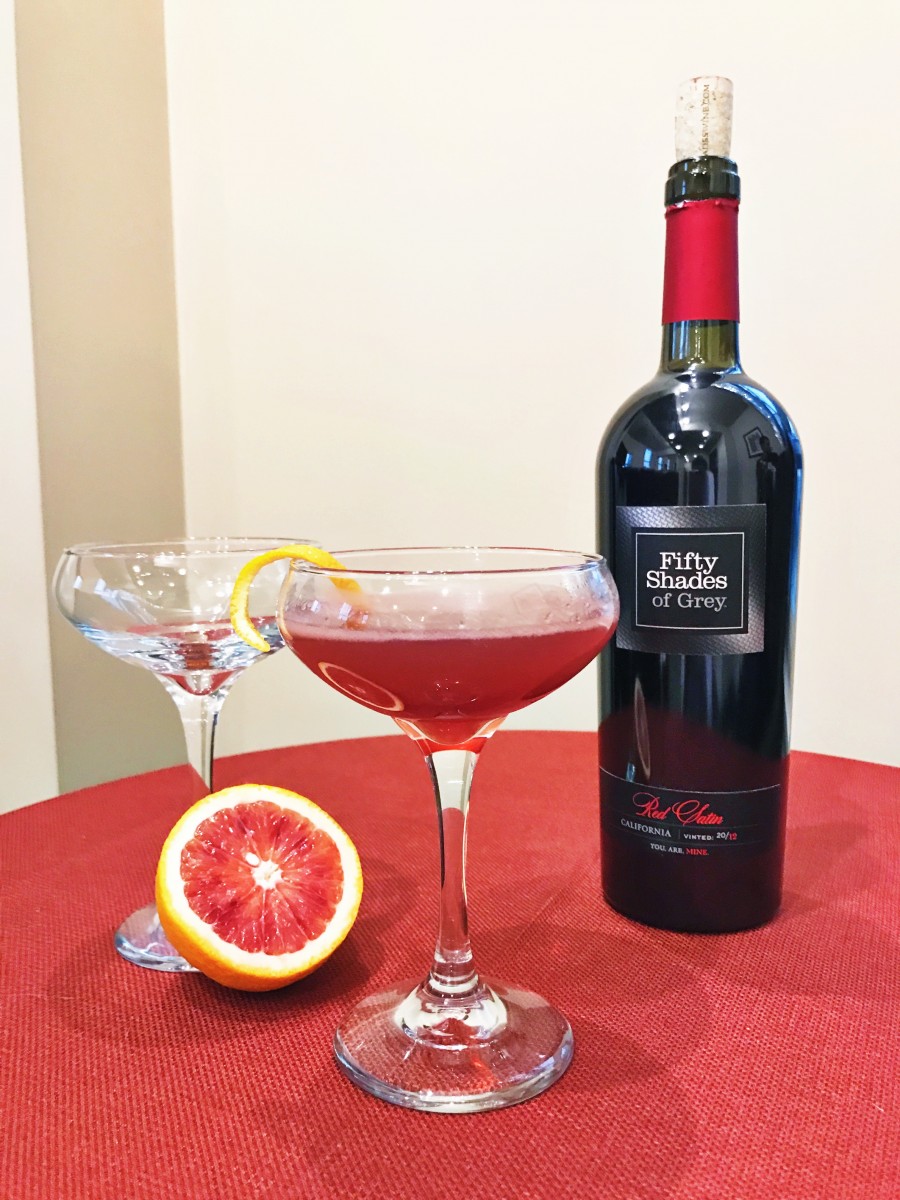 Need a little drink inspiration? Give The Sultry Sour a spin. They're a little sweet, a little tart, and a whole lot of fun.
The Sultry Sour
Ingredients
2 oz bourbon
1 oz blood orange sour mix (1/2 oz lemon juice, 1/4 oz lime juice, 1/4 oz blood orange juice)
1/2 oz chambord black raspberry liqueur
1/2 oz red wine
Directions
In a cocktail shaker, combine the bourbon, sour mix, and chambord
Fill the shaker with ice and shake until thoroughly chilled (~30 seconds)
Strain into a cocktail glass and top with wine
Garnish with a slice of orange zest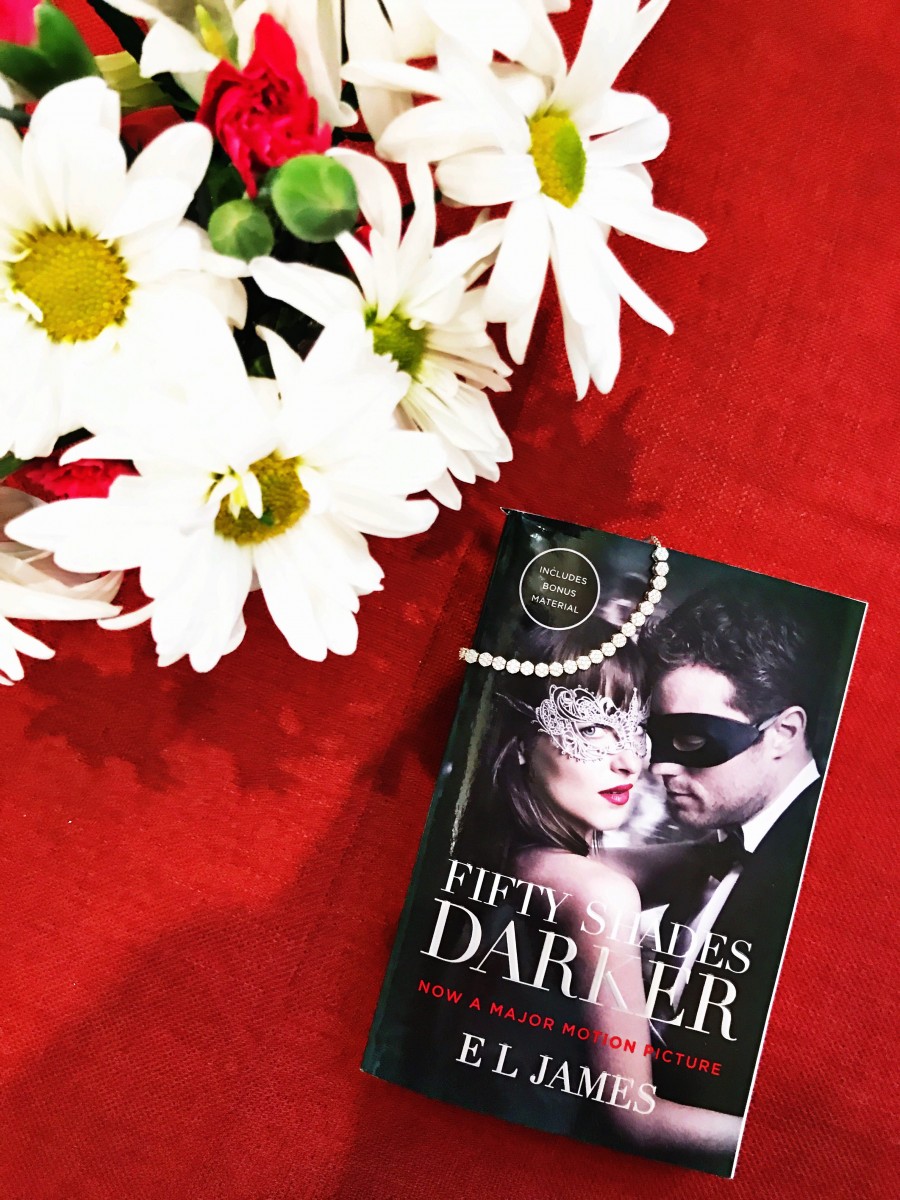 The only thing better than hanging out with girlfriends getting excited to see the movie? Seeing the actual movie! Have you seen the trailer?
I. CAN'T. WAIT.
If you're going on opening night and haven't bought tickets yet, I highly suggest pre-ordering tickets so you don't get turned away from a sold-out theater or have to sit in the dreaded first row.
Questions of the Day: Are you a Fifty Shades of Grey fan? Are you planning on seeing Fifty Shades Darker? Which book was your favorite?