Thanks to FAGE for sponsoring this post!
Everyone loves a good day. Those days you bounce out of bed with a spring in your step and feel like life is going your way.
While good days may seem lucky, there's actually a science to them. There are things you can be doing each and every day to help set you up for success. With a little discipline and some patience, you'll find that you control the type of day you have. Here are 8 surefire ways to have a better day.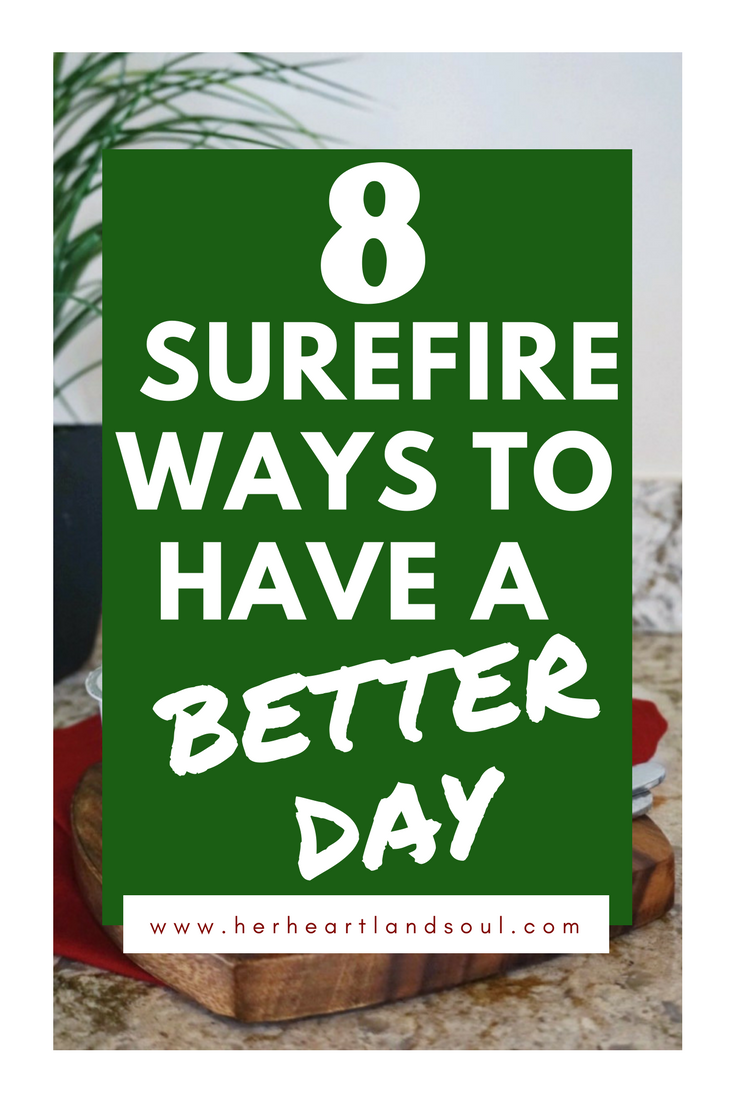 8 surefire ways to have a better day
1. Get a good night's sleep
One of the very best ways to guarantee a good day is to get a good nights sleep the night before. A good night's rest ensures your body is operating at full capacity and ready to take on the day ahead with more brain power, willpower, and energy than you would have if you skimped on sleep.
2. Plan your outfit the night before
I feel better about myself when I put effort into my appearance. Unfortunately for me I am the laziest person in the morning. I literally want to do nothing but wake up slowly to kisses from Josh, cuddles from Punkin, and sip coffee slowly and leisurely while the sun rises.
Since that is not a reality for me on weekdays, when I have less than an hour to get up and out the door, I've been working to add some time-saving hacks to my morning so I don't spend the whole day looking and feeling like a bum. One of those hacks is laying out my clothes the night before. The less I have to think in the morning, the better.
3. Start your day with gratitude
People tell me all the time how happy and positive I am. This is an aspect of my personality I'm really happy about, as happy, positive people tend to live happy, positive lives.
So what's the secret? Gratitude. I will never not be thankful to be alive. Period. Life is a gift. It's hard to not be happy when you think about all the blessing you have in life. It's such a better use of mental energy than wasting your time thinking about all the things in life you don't have.
4. Schedule a sweat sesh
Good things come to those who sweat. Not only will you feel better about yourself after a workout, but you'll also have improved brain function, elevated mood, and increased energy levels thanks to exercising. Thank your body for working for you every day by working for it to keep it healthy and fit.
5. Map out your day
Those who fail to plan, plan to fail. I have the worst time management skills, so I live and die by my planner. If it's not written down, it's not happening. I organize my work day, my to-dos, and my social calendar to keep me on task and on top of my day. This is one of my very favorite planners.
6. Step away from the screen
I realize the irony of this as I write this tip on a screen and literally live my life in front of a screen. It's the 21st century, I get it. But at the end of the day, humans are complicated animals living in bodies that haven't fully caught up to our modern lifestyle. Our eyeballs need rest and our bodies need stimulation. Take a walk, take a deep breath, read a book, stretch, spend time in nature, cuddle a cat. Daily screen-free time is truly good for the soul.
7. Take time for face-to-face interaction
Chatting with your girlfriends on Facebook is great, but it's not the same as catching up in person. We are social creatures and we need social connections in our lives. From coffee dates to group exercise classes to family dinners around the table at night. Nurture your relationships and make sure you're getting human interaction every day.
8. Make smart food choices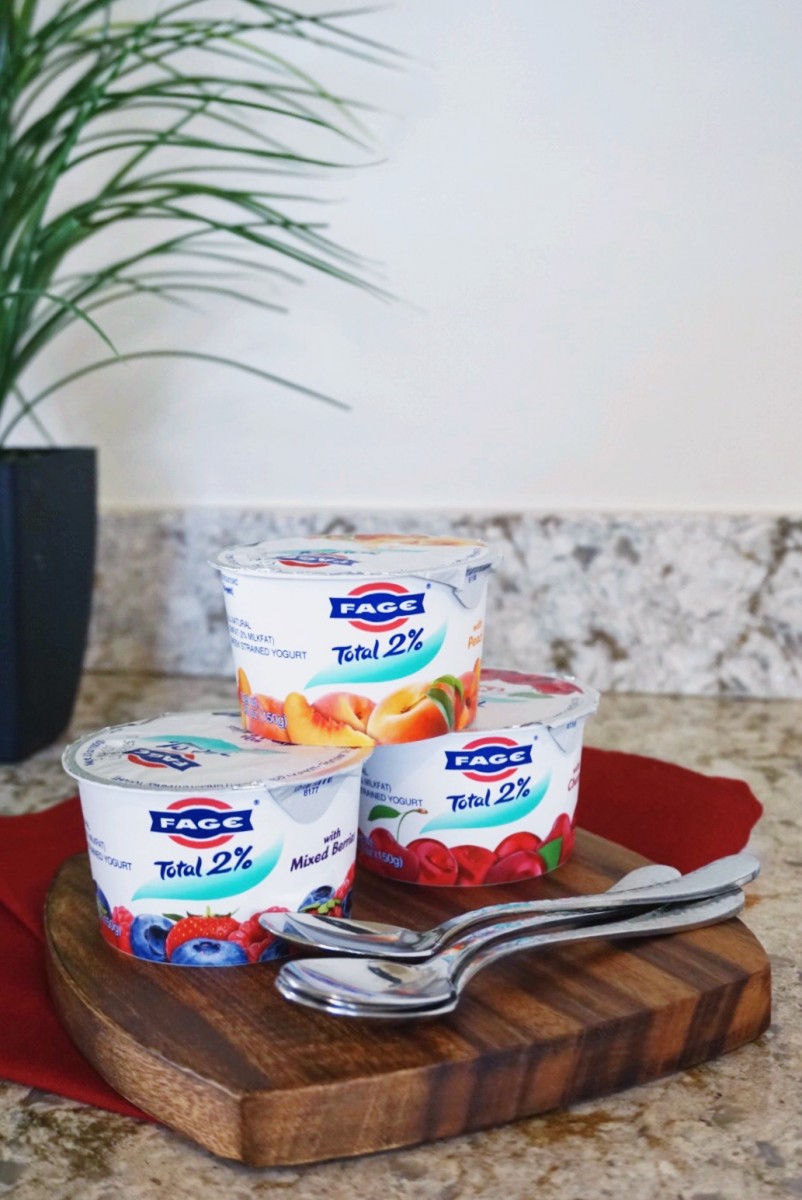 Food affects everything from our health to our weight to our skin to our mood. It's so important to be making smart food choices throughout the day. I look for foods that are high in protein to give me energy and have healthy fats to keep me full.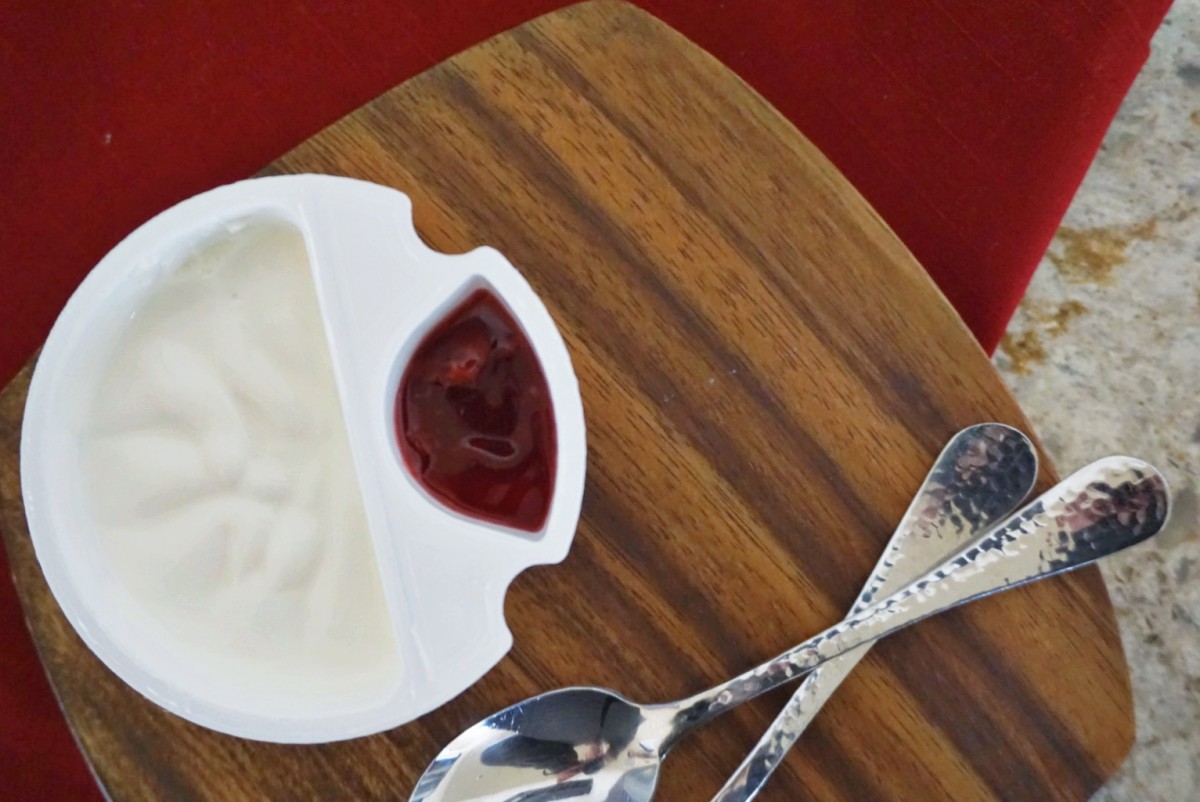 One of my go-to snacks right now is FAGE's Total 2% Split Cups. They're portable, come in a wide variety of fruit flavors, and are made with good for you ingredients. They also are absolutely delicious. The cherry flavor is seriously bomb.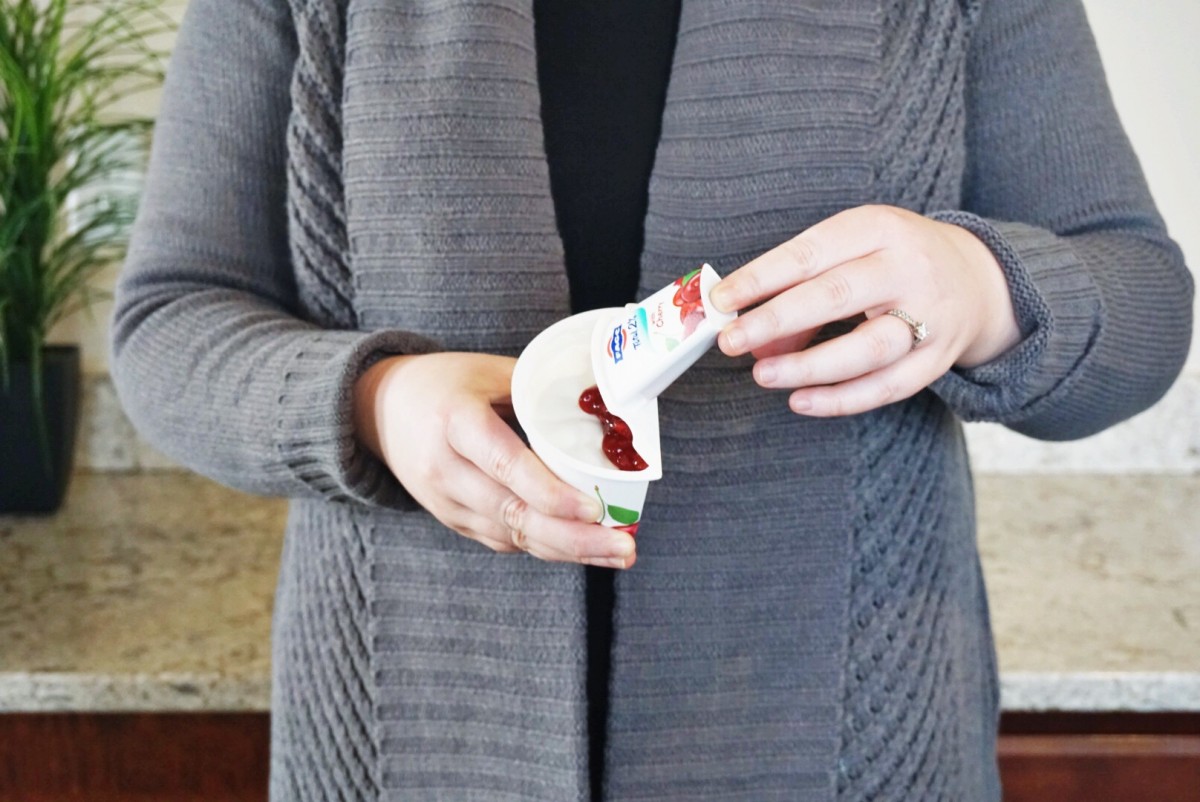 Plus, thanks to the goodness of Greek yogurt, my favorite split cup in the 2% cherry flavor is only 120 calories, has 12 grams of protein and only 11 grams of sugar. A good rule of thumb for a healthy snack is there should be more protein than sugar per serving. The split cups are available in three different fat levels, 0%, whole, and my go to 2%.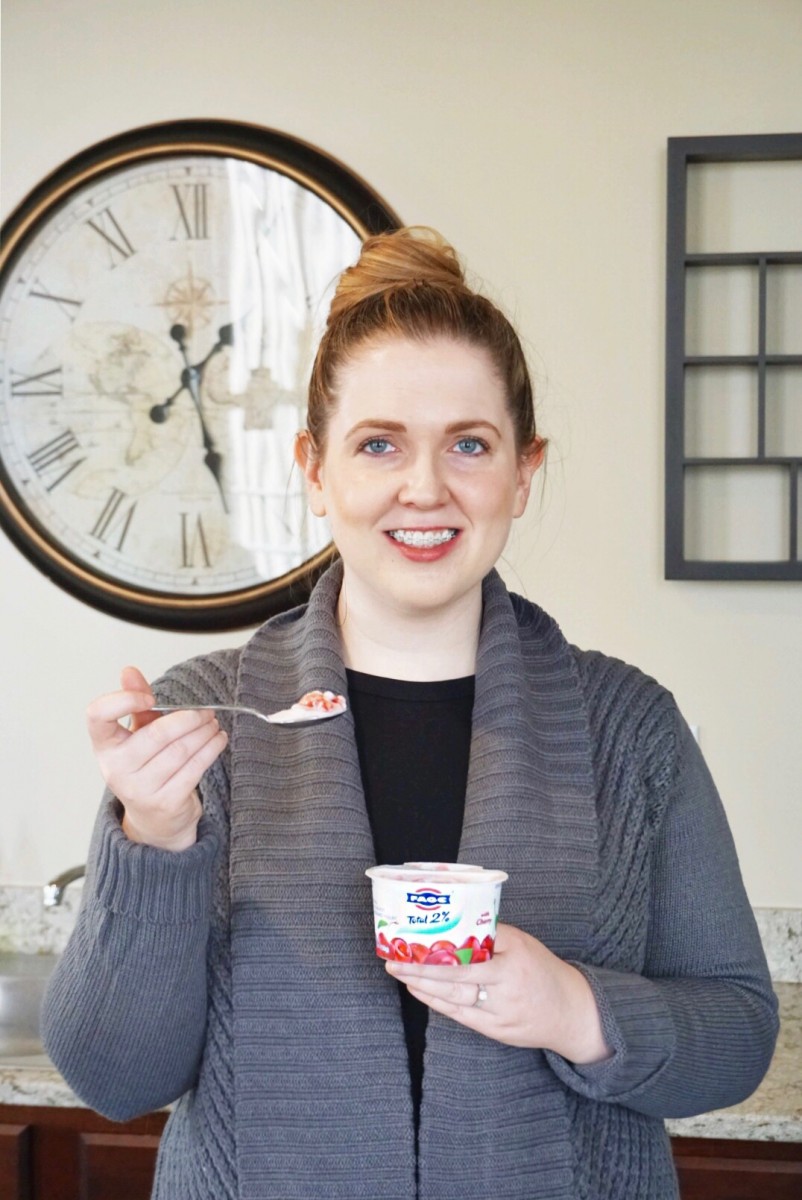 A good snack will keep you full in between meals and satisfy your taste buds. FAGE Total Split Cups do both. Check out where you can pick up some of your own all-natural, FAGE Greek yogurt goodness here.
Questions of the Day: What's something you do to help you have a better day? Have you tried FAGE Total Split Cups?
SaveSaveSaveSave
SaveSave
SaveSave
SaveSaveSaveSaveSaveSave