It is truly crazy how months can pass in the blink of an eye. Earlier this Spring Josh and I were at Disney World for a conference for his work. While he had to alternate between working and vacationing, I was in 100% relaxation mode for the entire week. I park-hopped, relaxed by the pool, and just had the best time.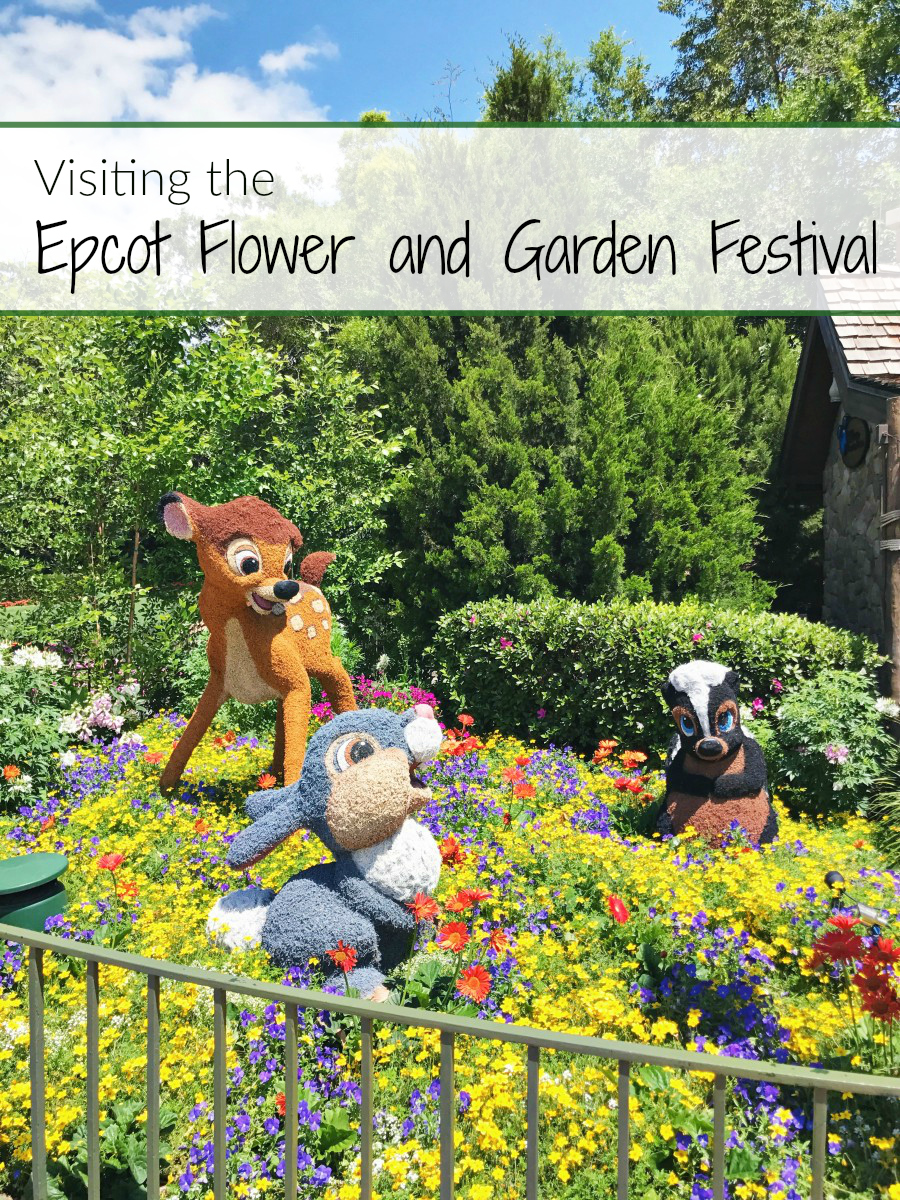 One of my favorite parts of the trip was the fact that the Epcot Flower and Garden Festival was going on while we were there. Epcot is my favorite park, and getting to see it decorated with beautiful Disney topiaries made it even more special.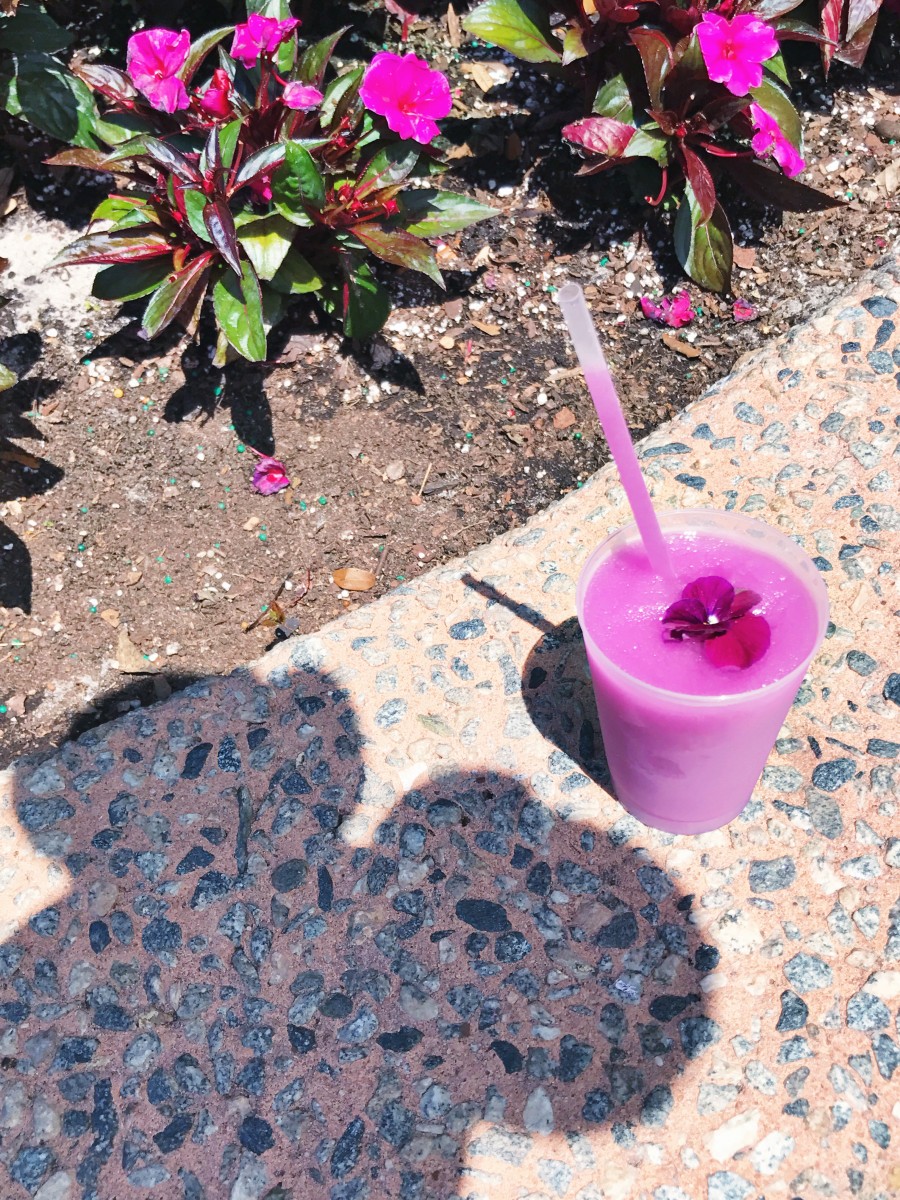 For the past few years Epcot has been mixing two of their biggest festivals by offering food carts around the world for the Flower and Garden Festival. Traditionally reserved for the Epcot Food and Wine Festival, this was a great way to get to experience two festivals at once since Florida is unfortunately such a long jaunt from Nebraska.
Getting to try out unique dishes and sip delicious drinks while wandering around the world truly made our trip to Epcot. We love doing sit down dining at Disney, but there is something about grabbing quick bites while on the go. Epcot normally has food stands out for each country (and they were still open during this event), but these special ones for the festival blew them away. I know it's just for special events, but I really wish Disney would make these a permanent part of the parks!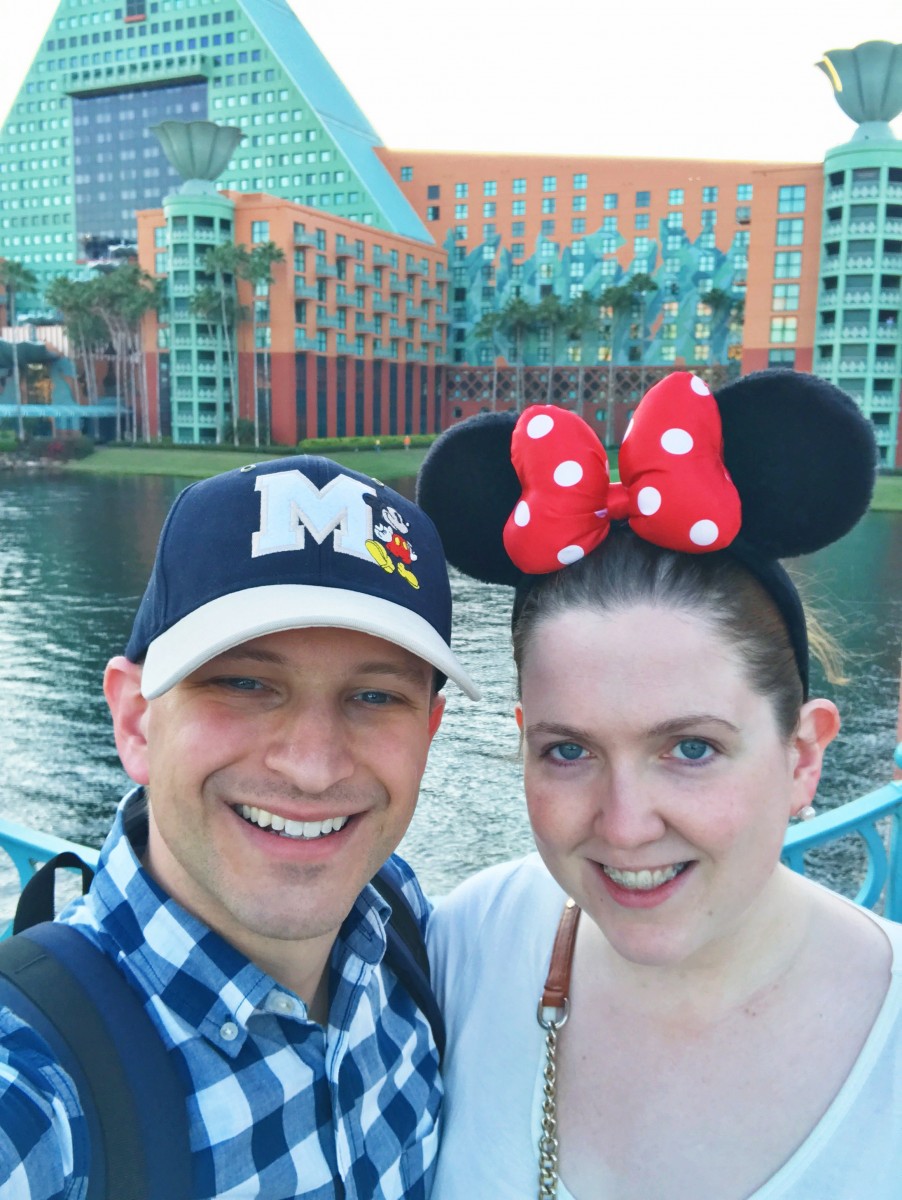 We stayed at The Dolphin for Josh's conference, which worked out perfectly because it's on property and a quick walk or boat ride away from Epcot. This allowed us to be some of the first people at the park and to enjoy extended park hours.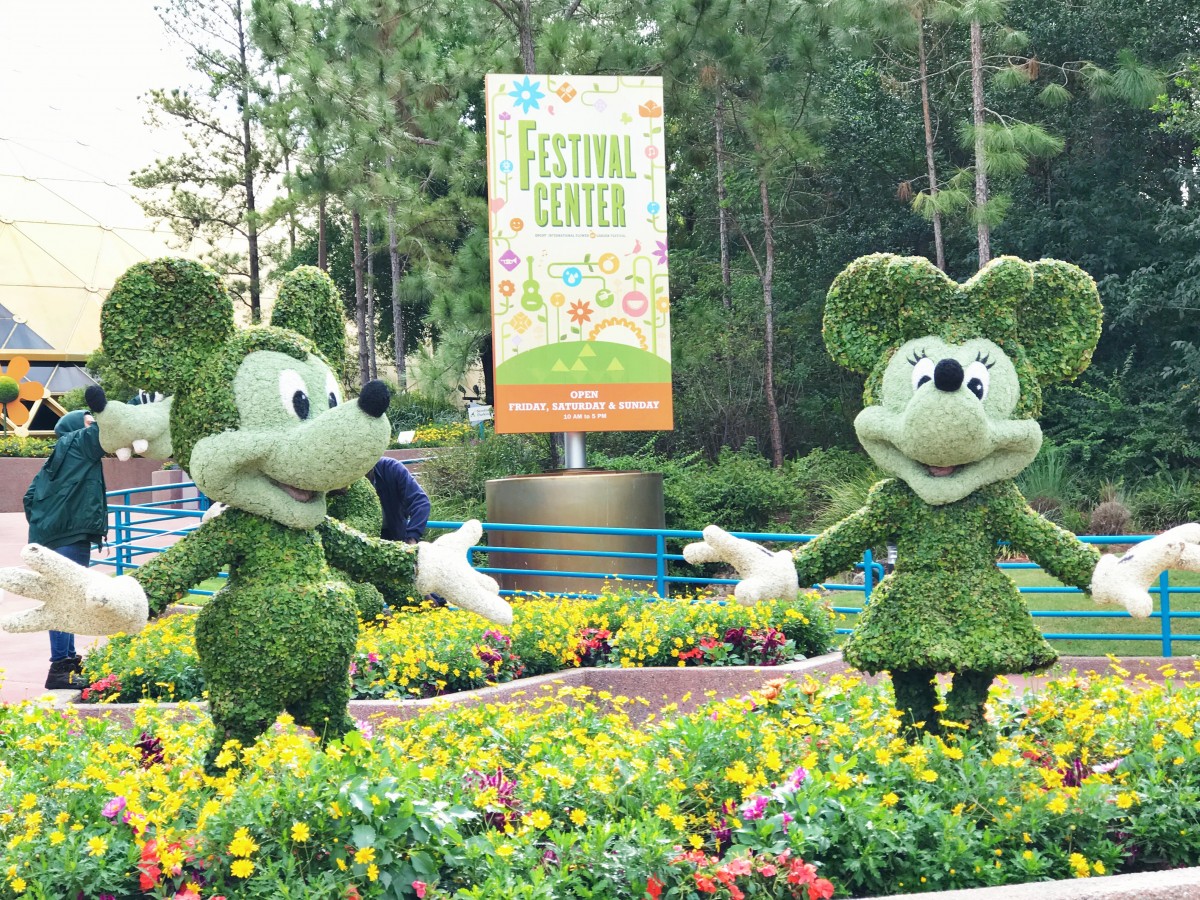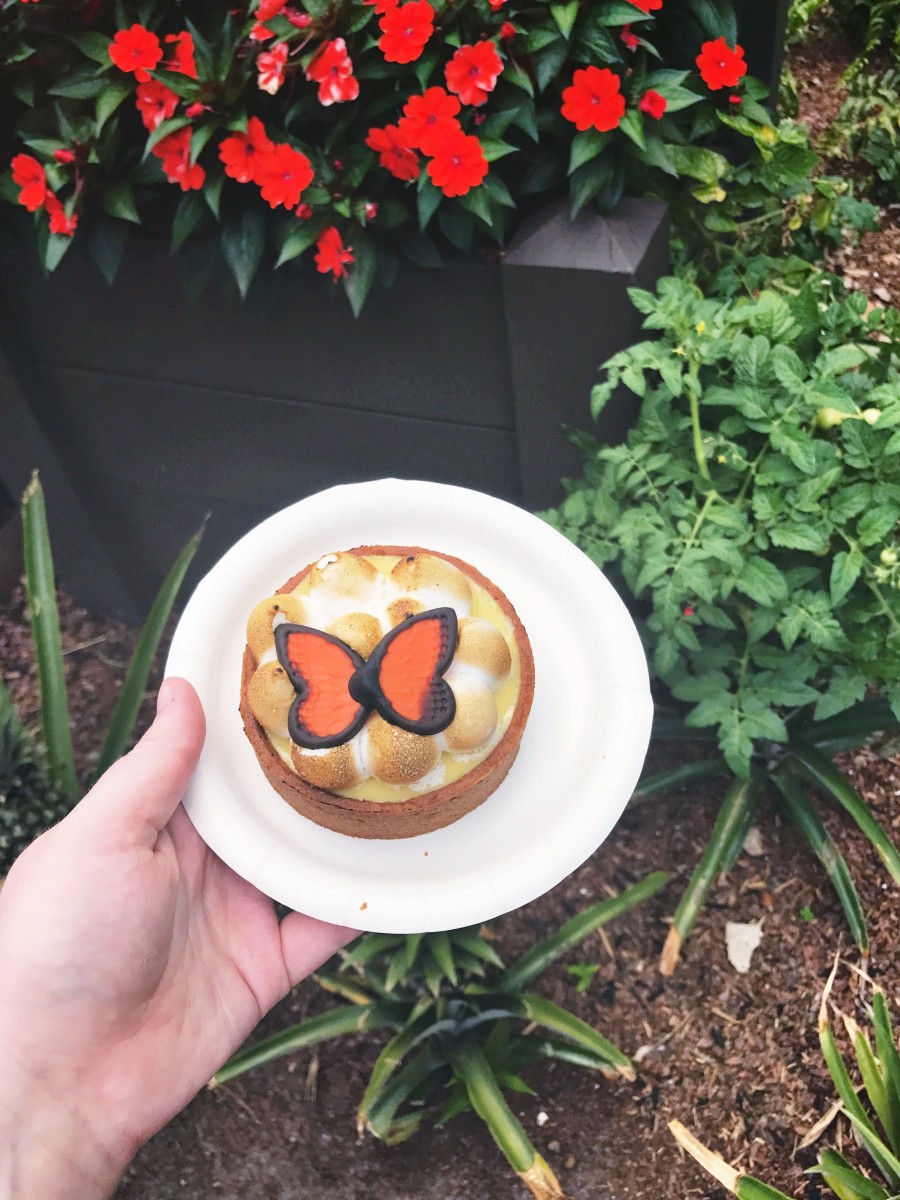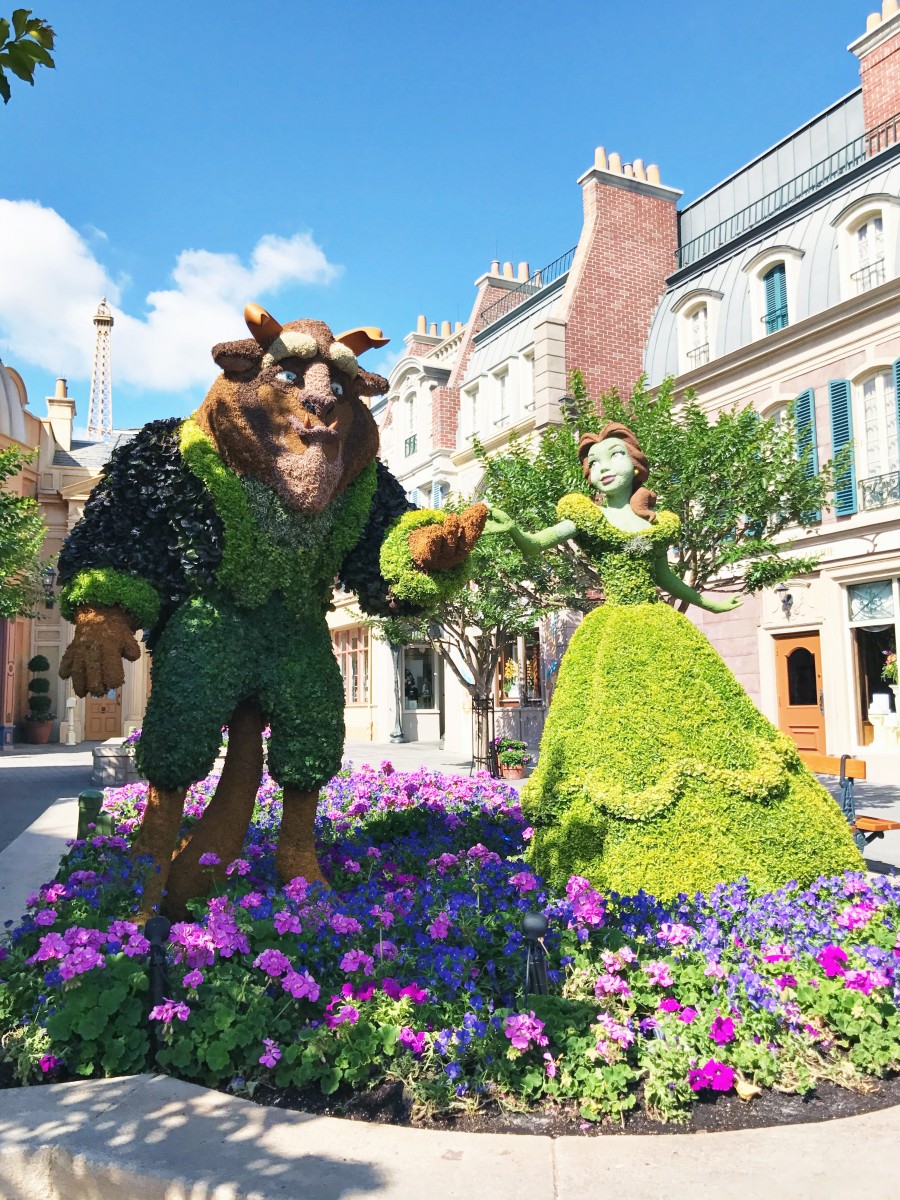 One of our favorite things to do was to wake up early and grab pastries for breakfast in France. We'd sit at a table outside and enjoy hearing the birds chirp with soft French music playing. Because breakfast in France opens before the rest of the world at Epcot, we were usually there by ourselves or with only a handful of people.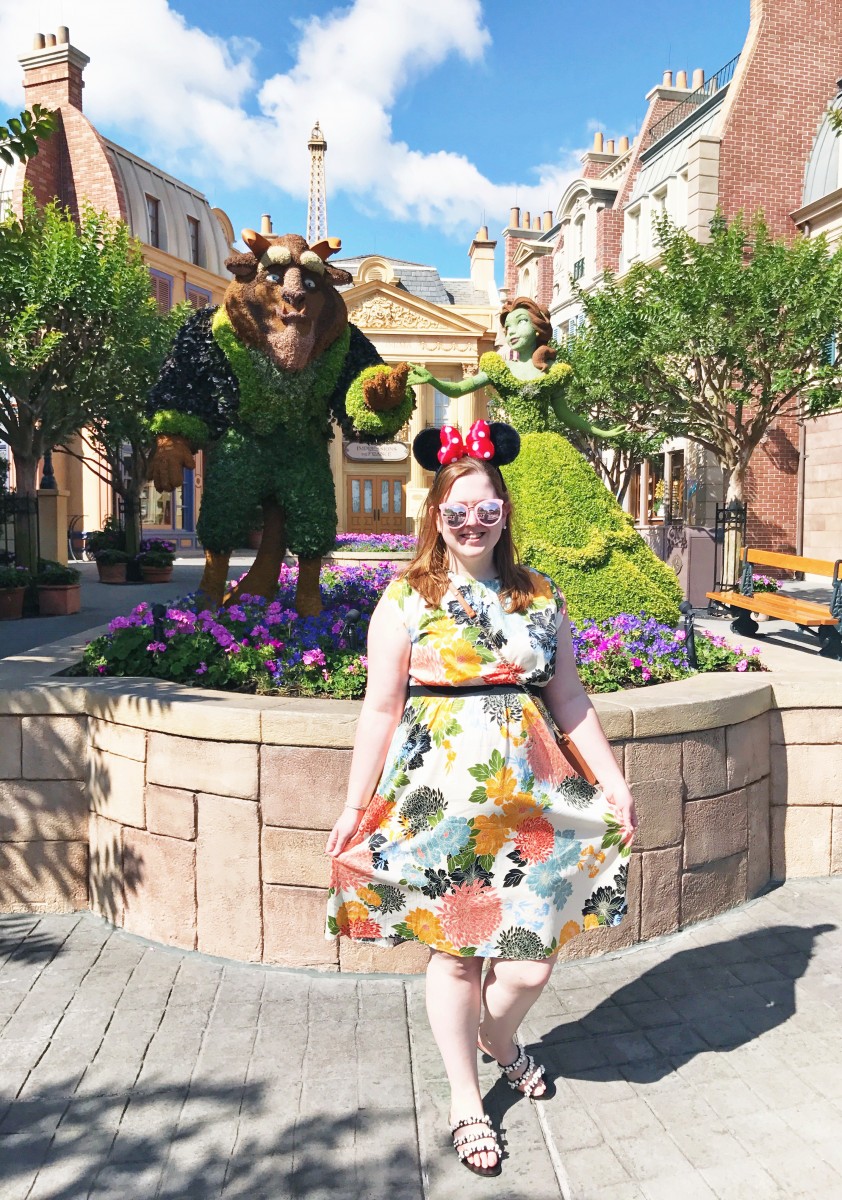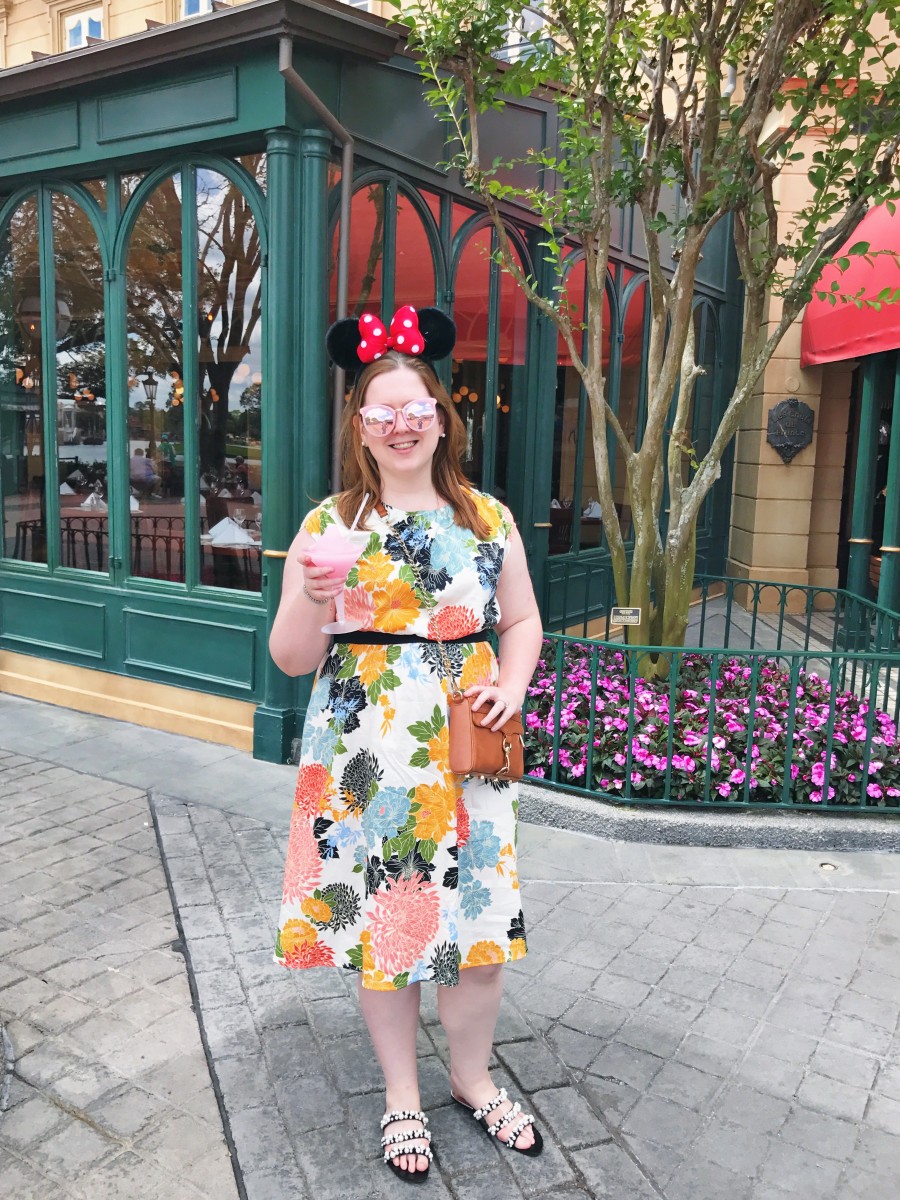 Also, France's boozy frosé slushies were bomb. This is the one vendor I kept on coming back on subsequent trips to Epcot during this vacation.
The last time I was in Epcot, Frozen didn't exist! I was so excited to check out the new Frozen Ever After ride (that used to be Maelstrom).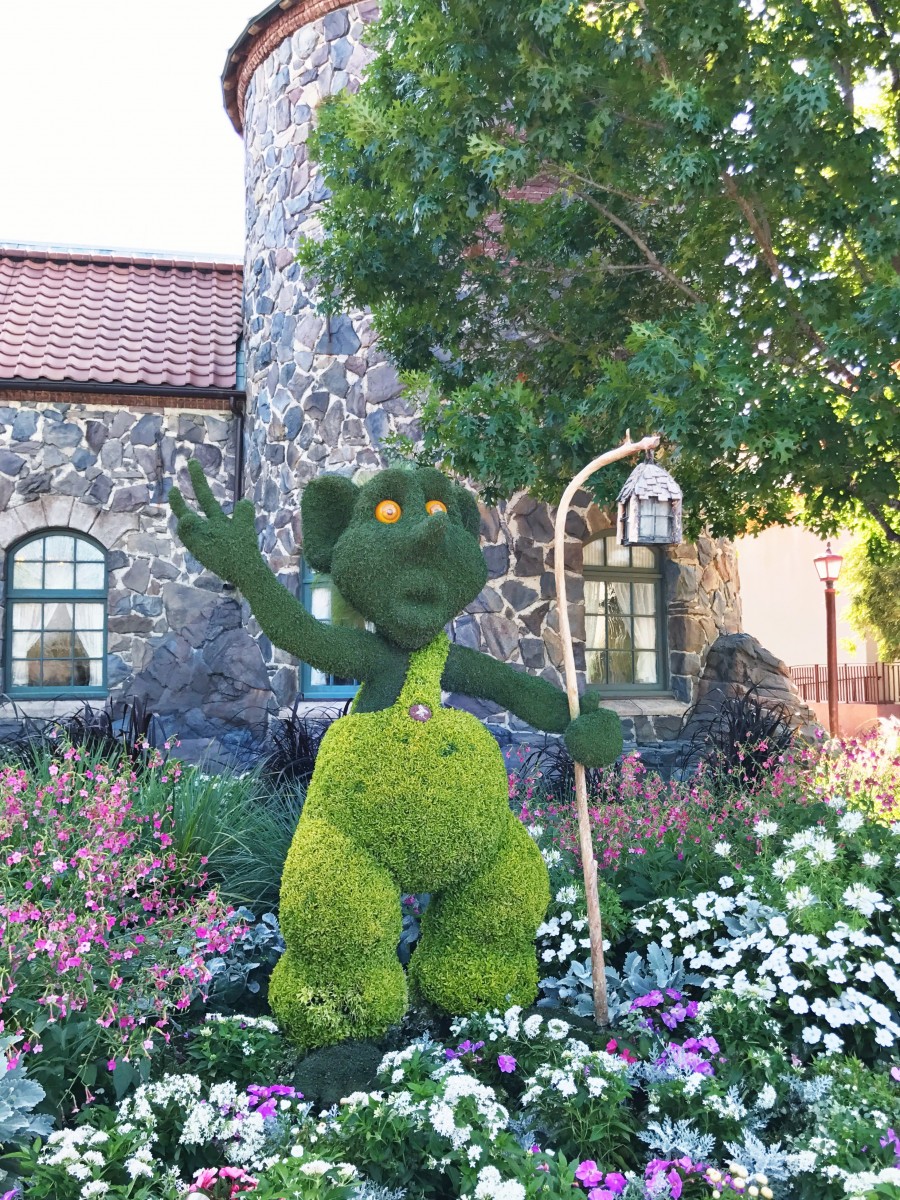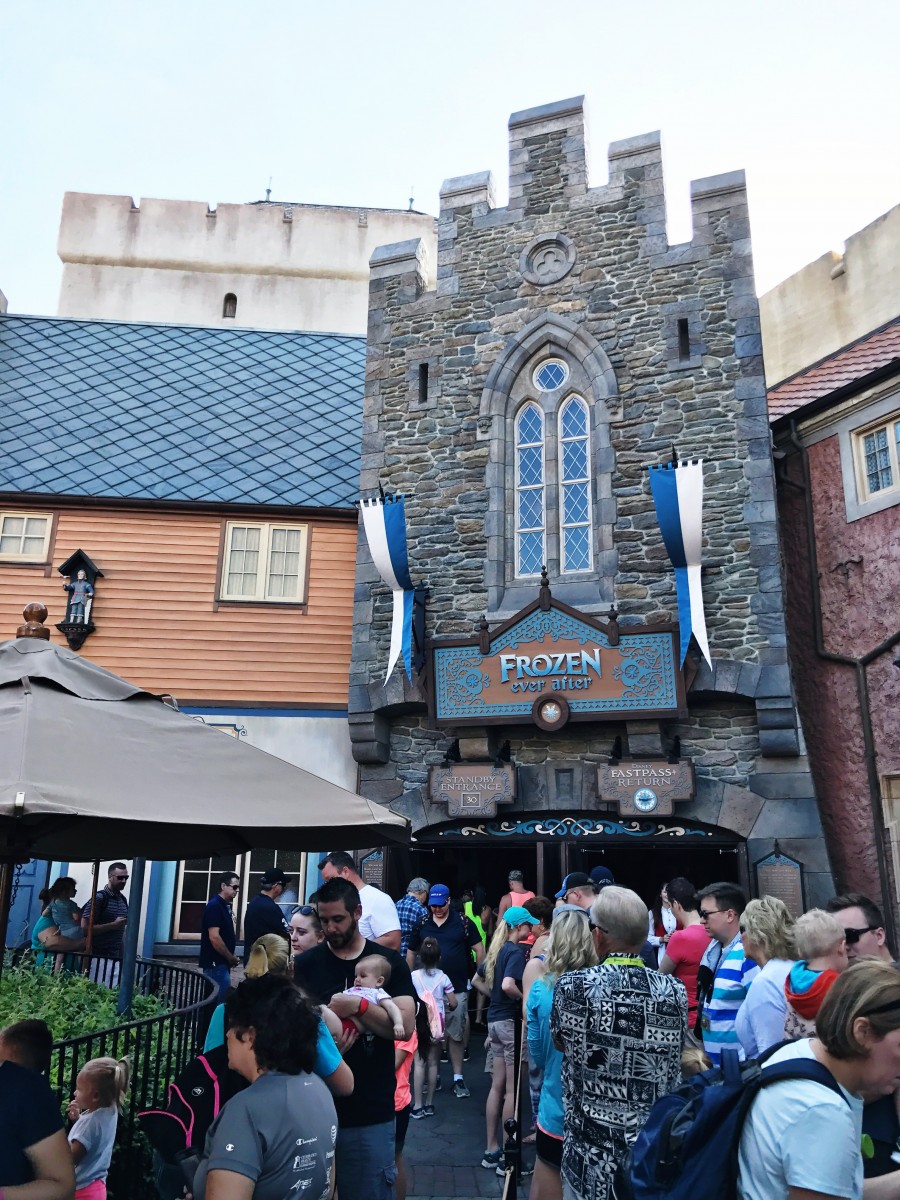 It did not disappoint. Fast Passes were all sold out at the time for this ride, but using the Disney ride wait time app, we were able to walk over when there was only a 20 minute wait. This ride was totally worth it and I would love to do it again.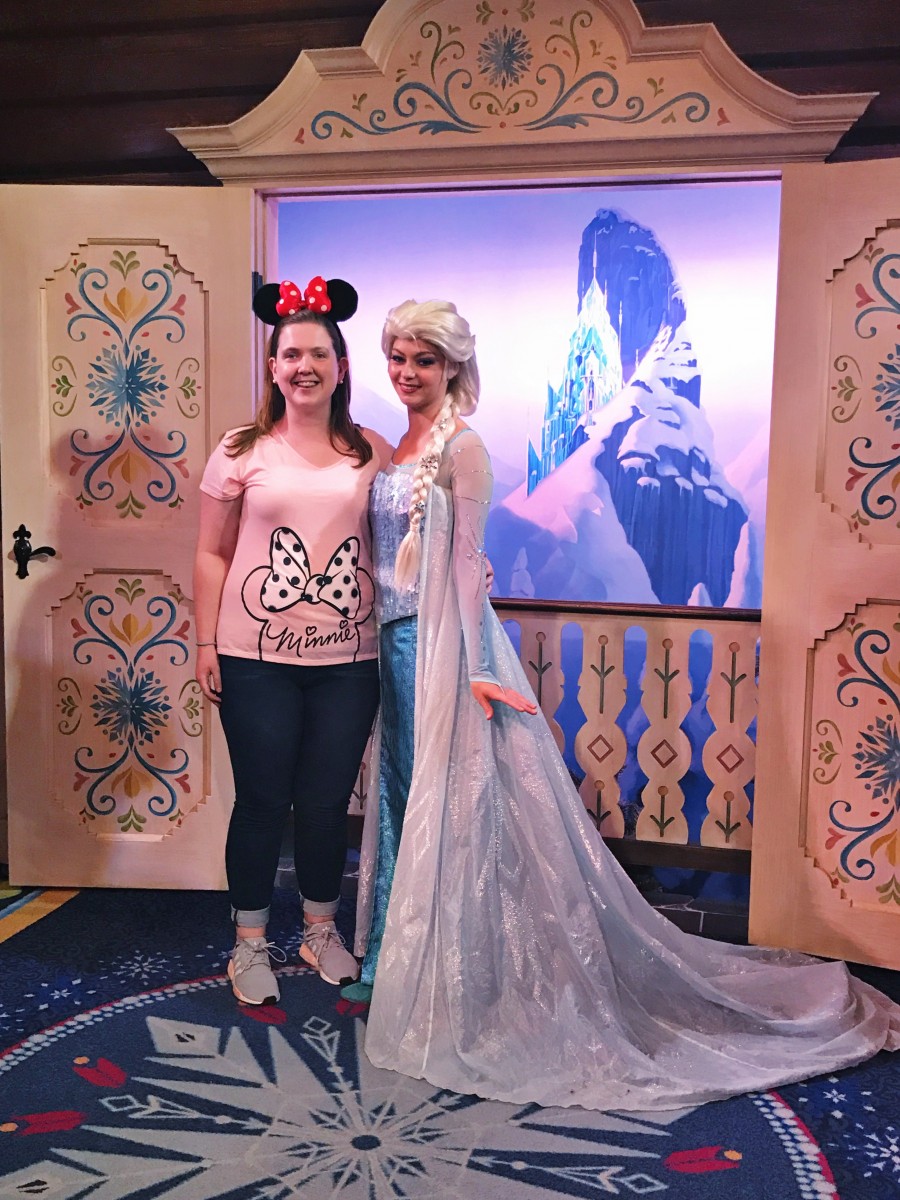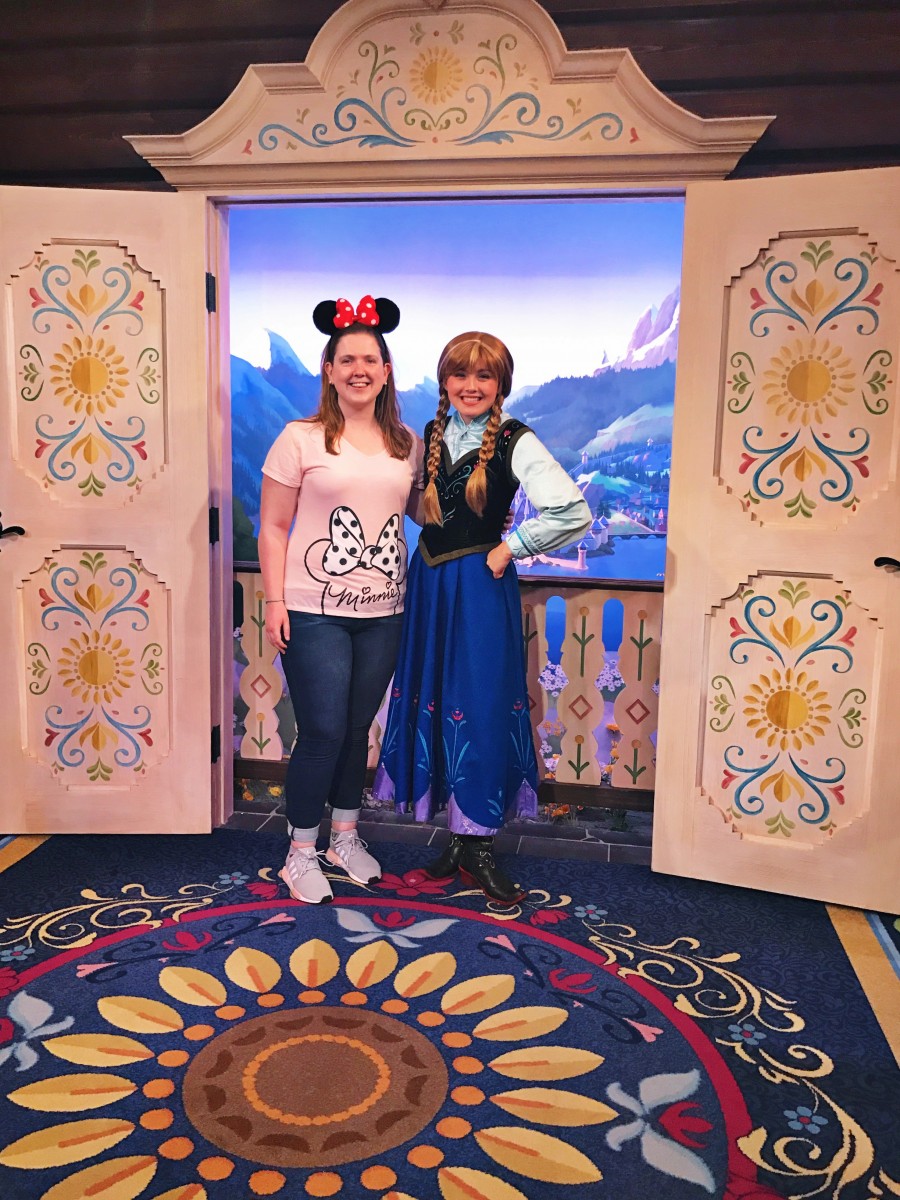 Getting to meet the princesses was really fun too! I somehow lucked into finding a 10 minute wait time on my last day in Disney after days of 60+ minute waits.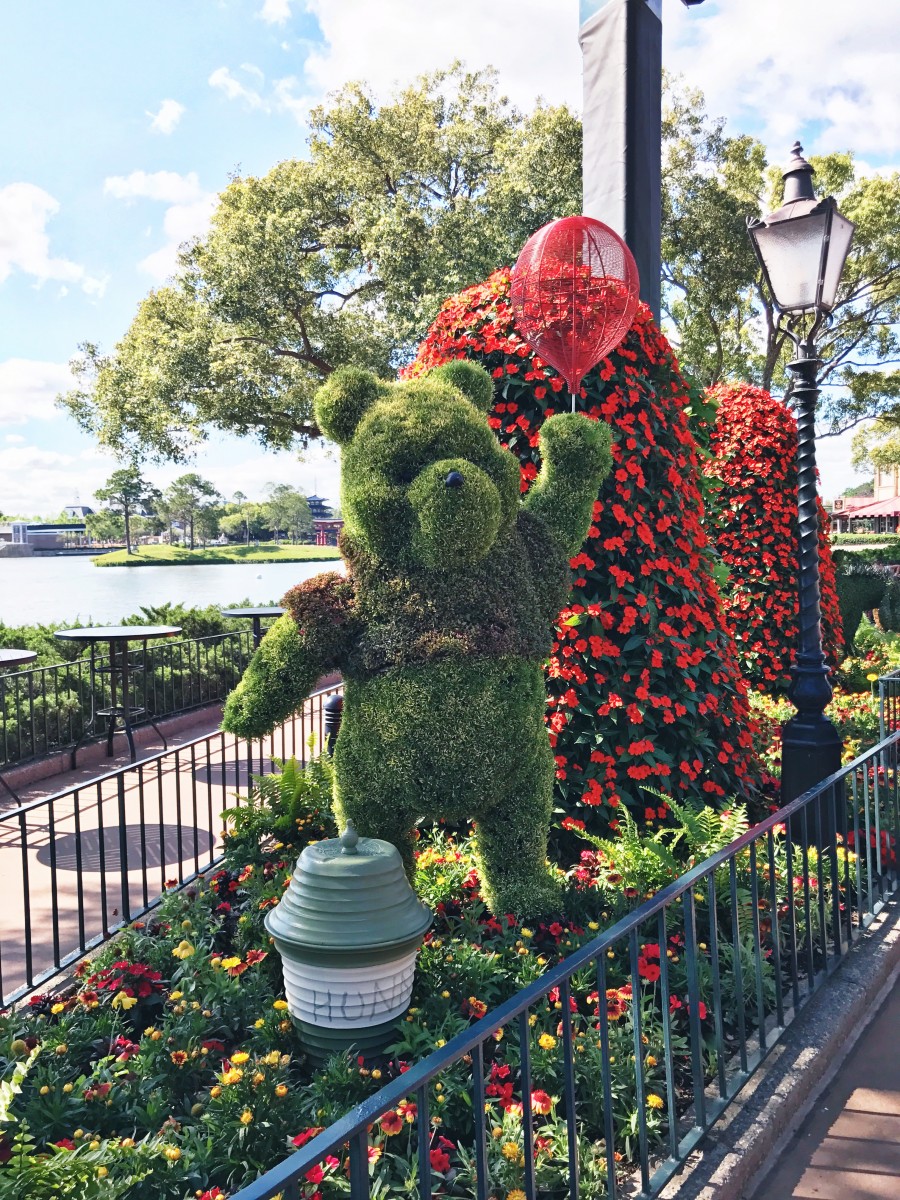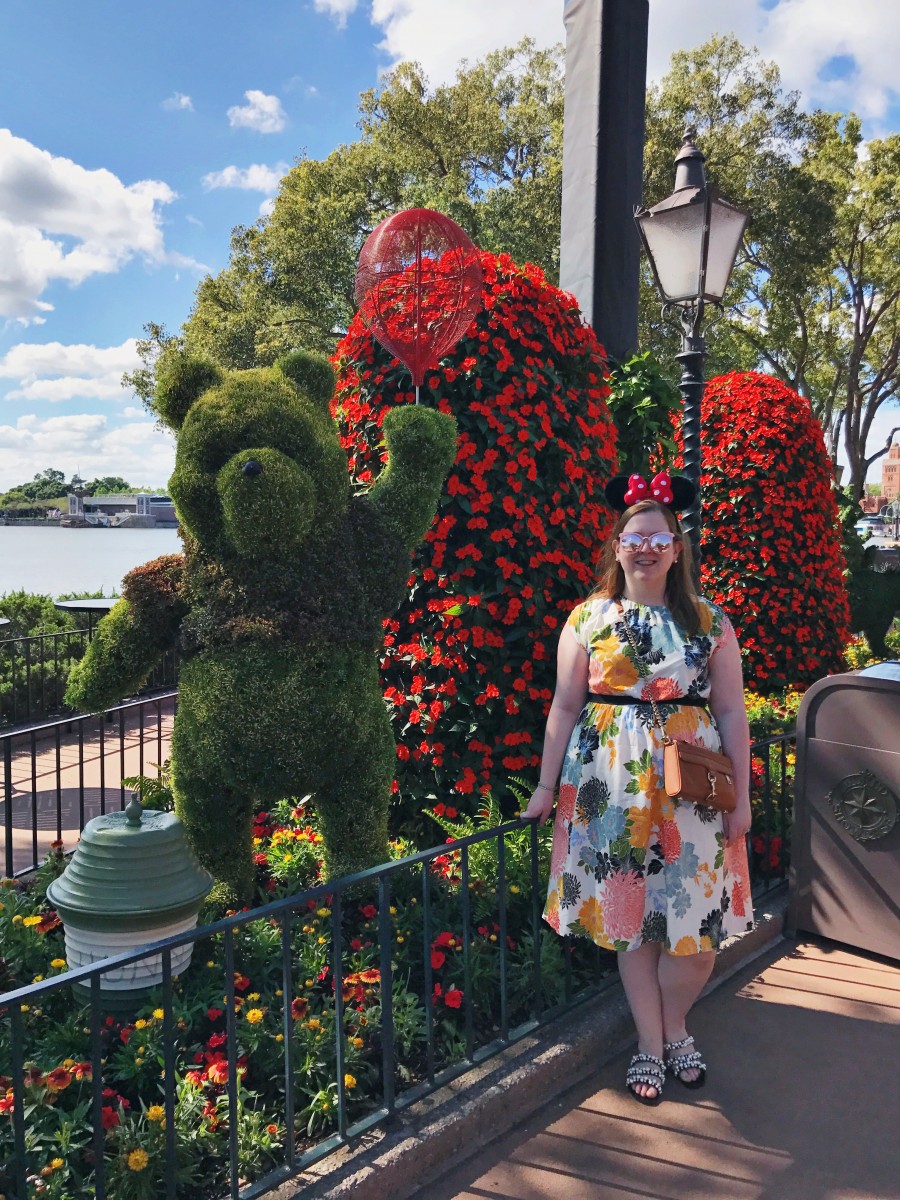 True story, I floated the idea to Josh if we have a girl and a boy, to name them Winnie and Christopher. He was a fan until he made the connection. 😉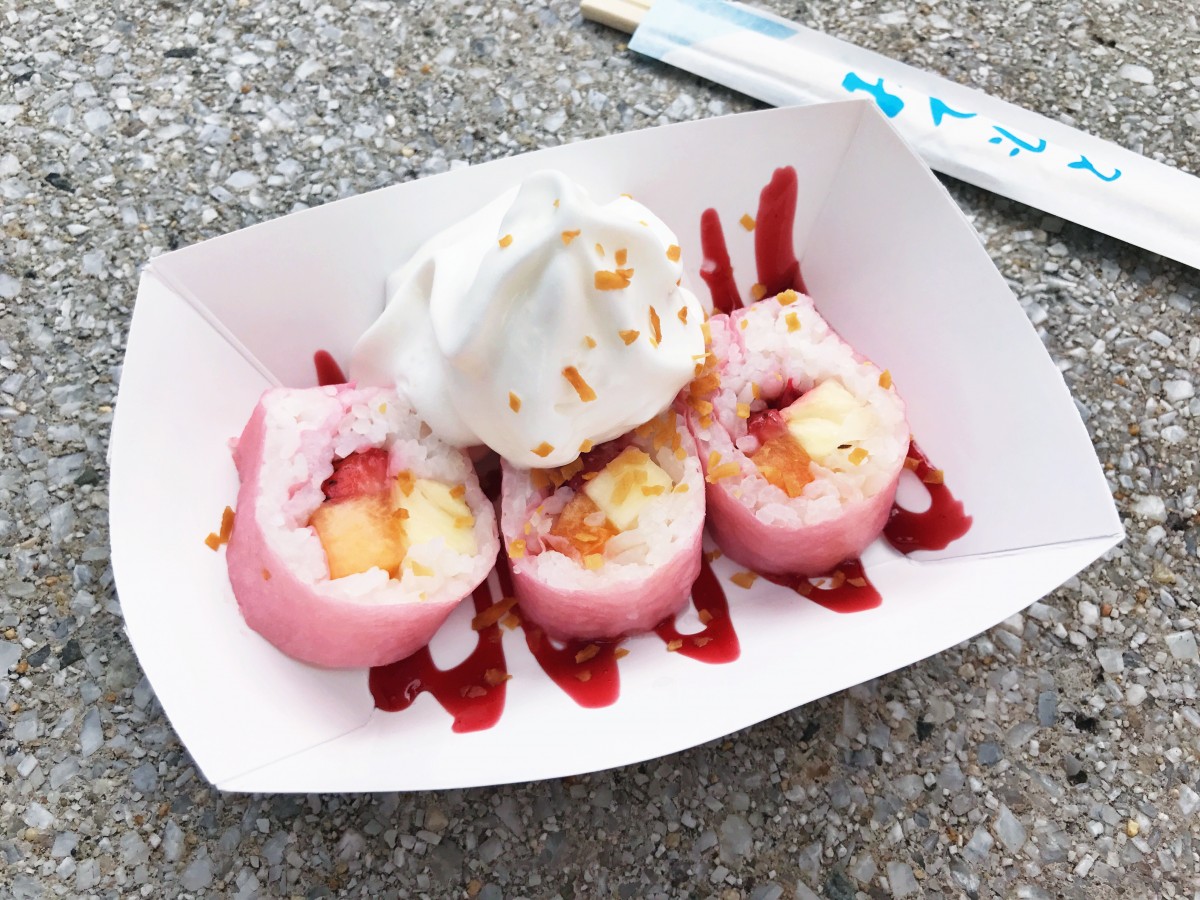 The dessert sushi rolls from Japan were another standout.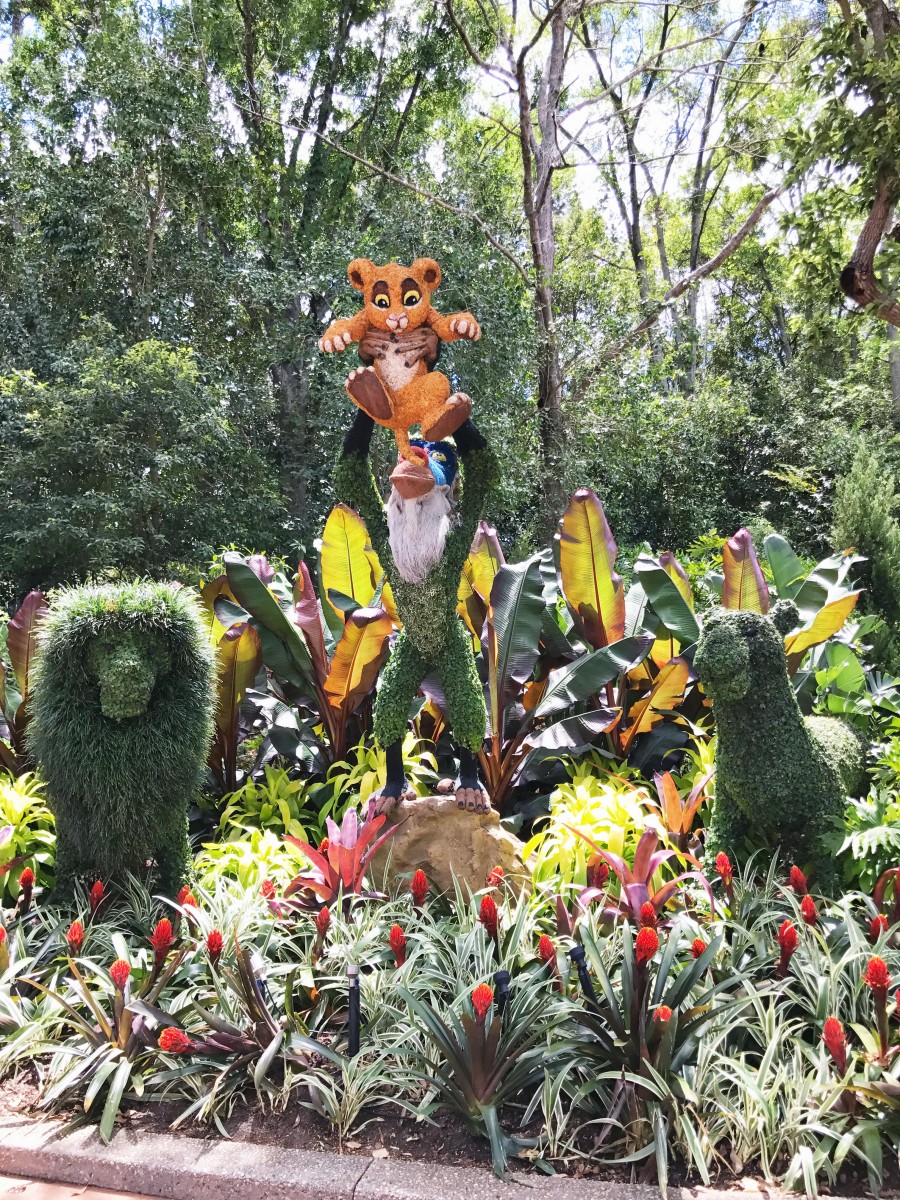 Nants ingonyama bagithi baba
Sithi uhhmm ingonyama…. (Anyone? :D)
This was the first movie I saw in theaters and it's still one of my favorites.
Hakuna matata has seriously become a life motto.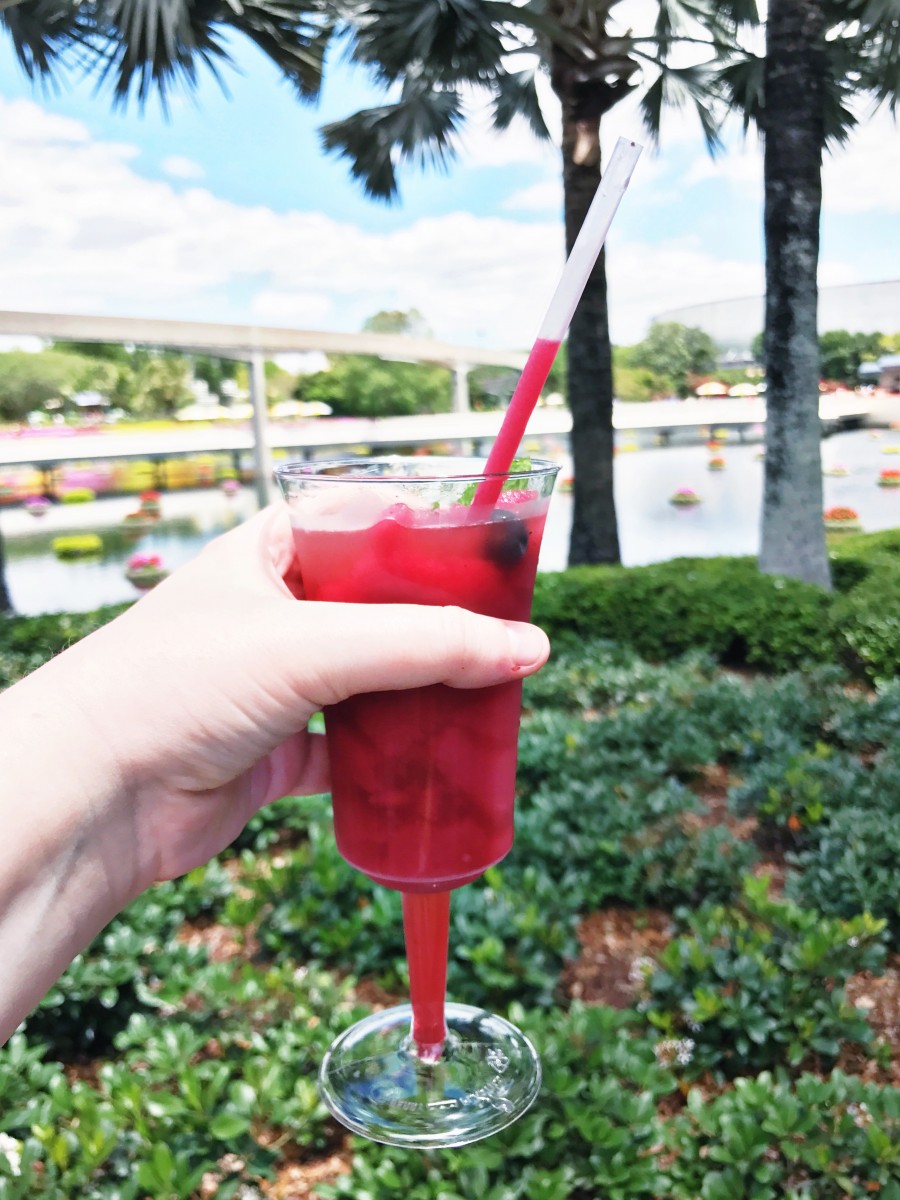 I honestly don't even remember what was in this but it was delicious.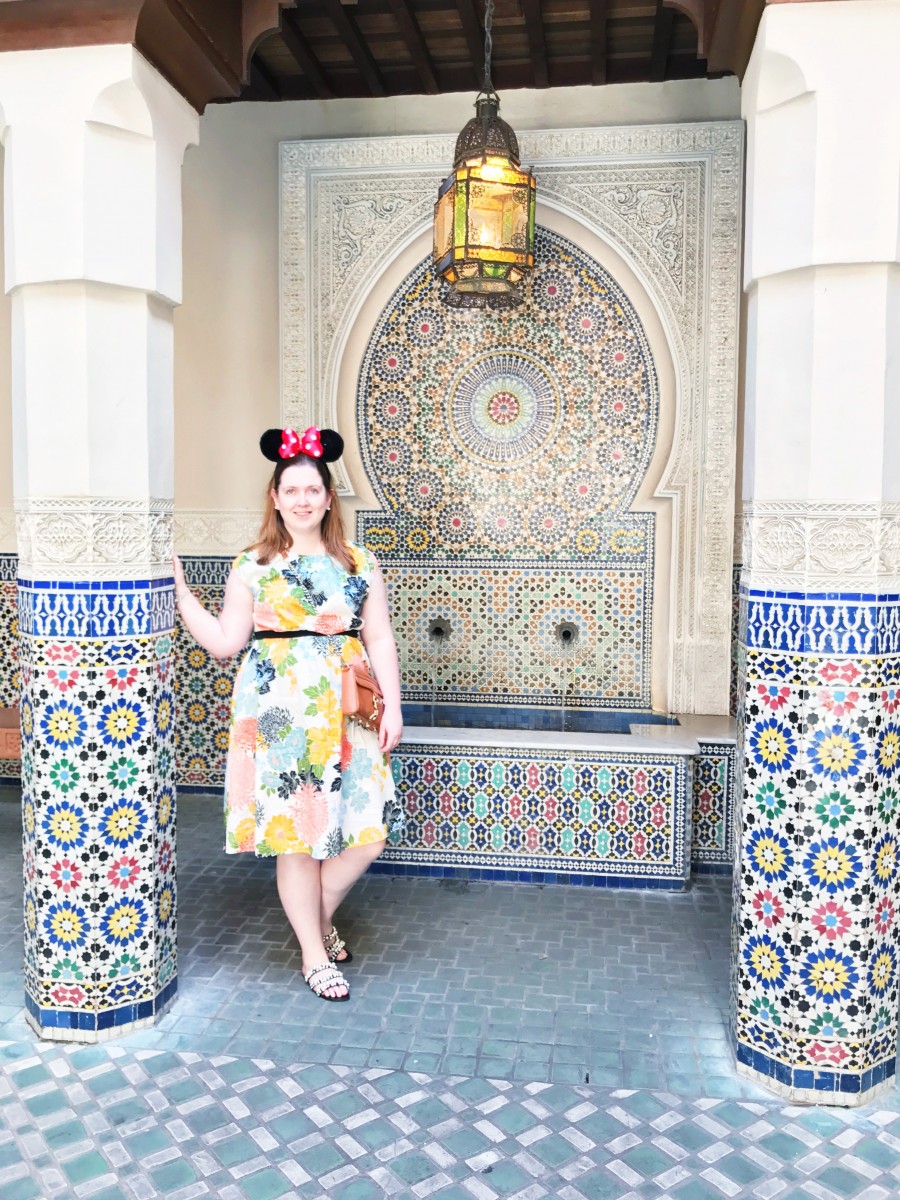 Morocco is my favorite showcase in terms of design. It's absolutely stunning, and the restaurants there are so delicious!
All veggie food at the Urban Farm Eats stand.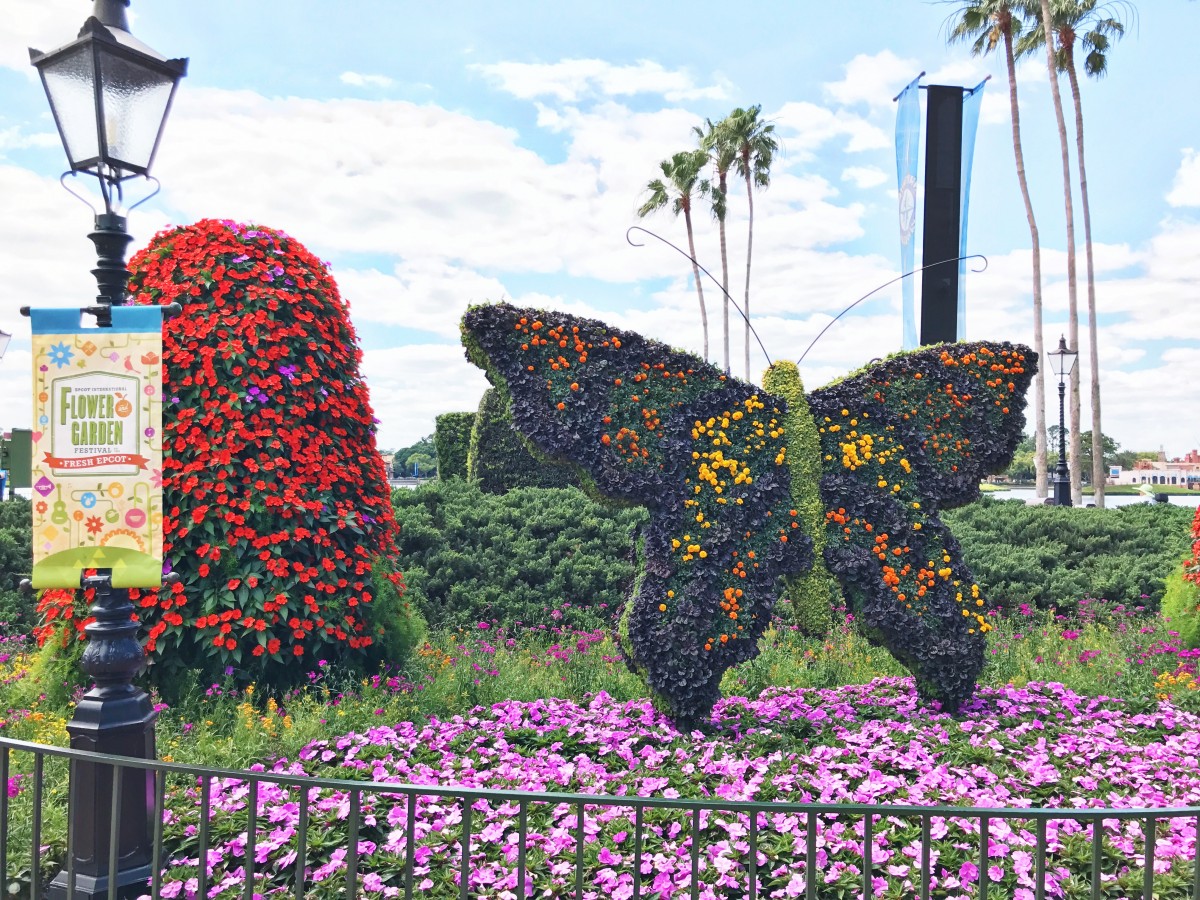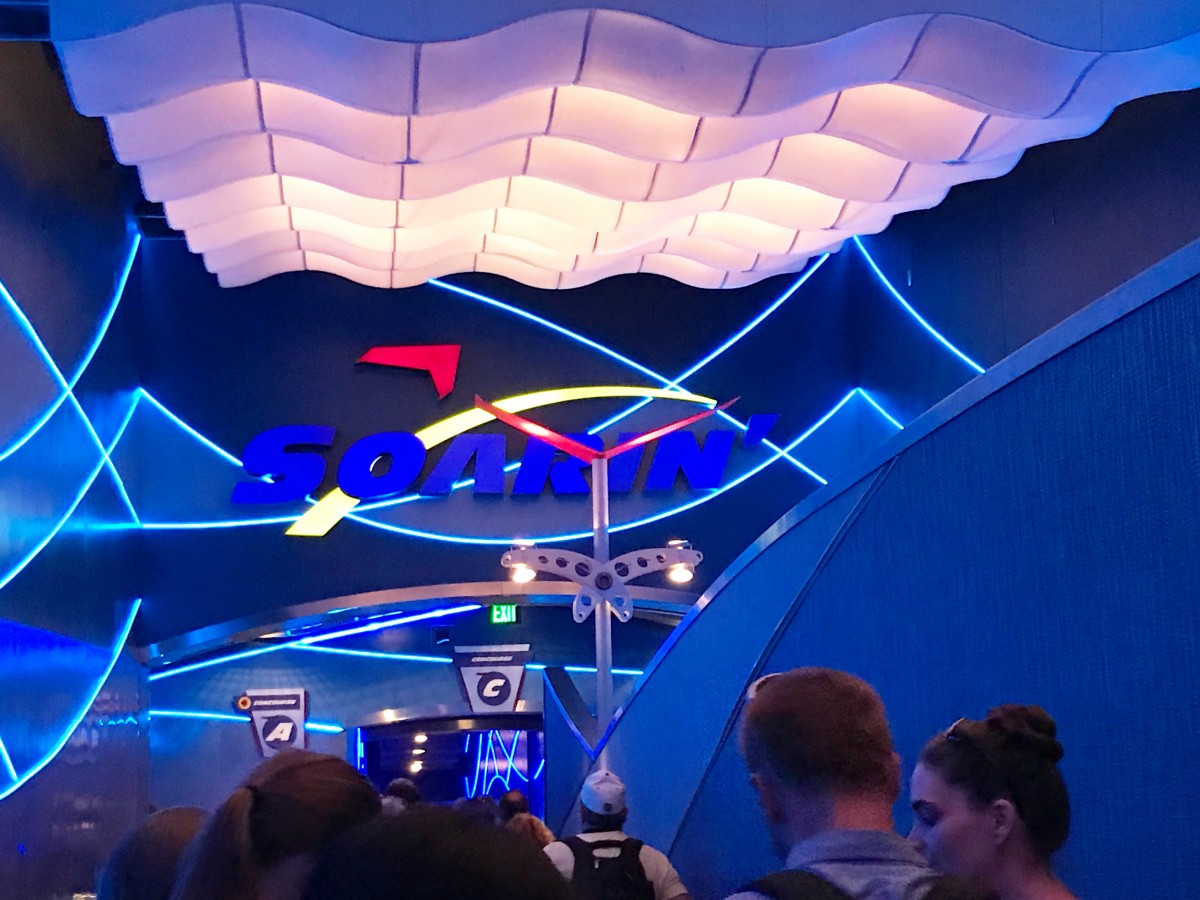 We could not spend time in Epcot without going on Soarin. Thankfully, even though I planned out this trip less than a week before we arrived, I was able to snag Fast Passes for this one.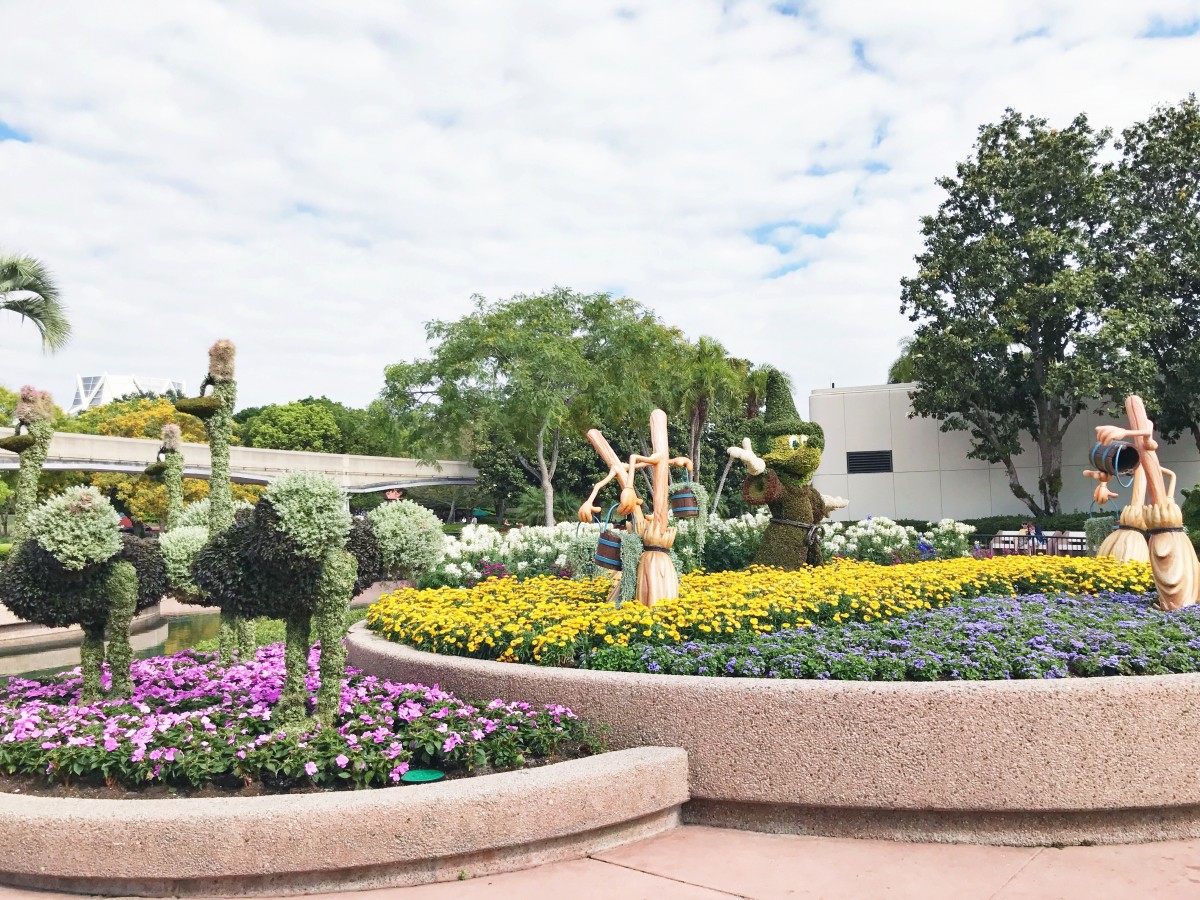 Did Fantasia creep anyone else out as a child?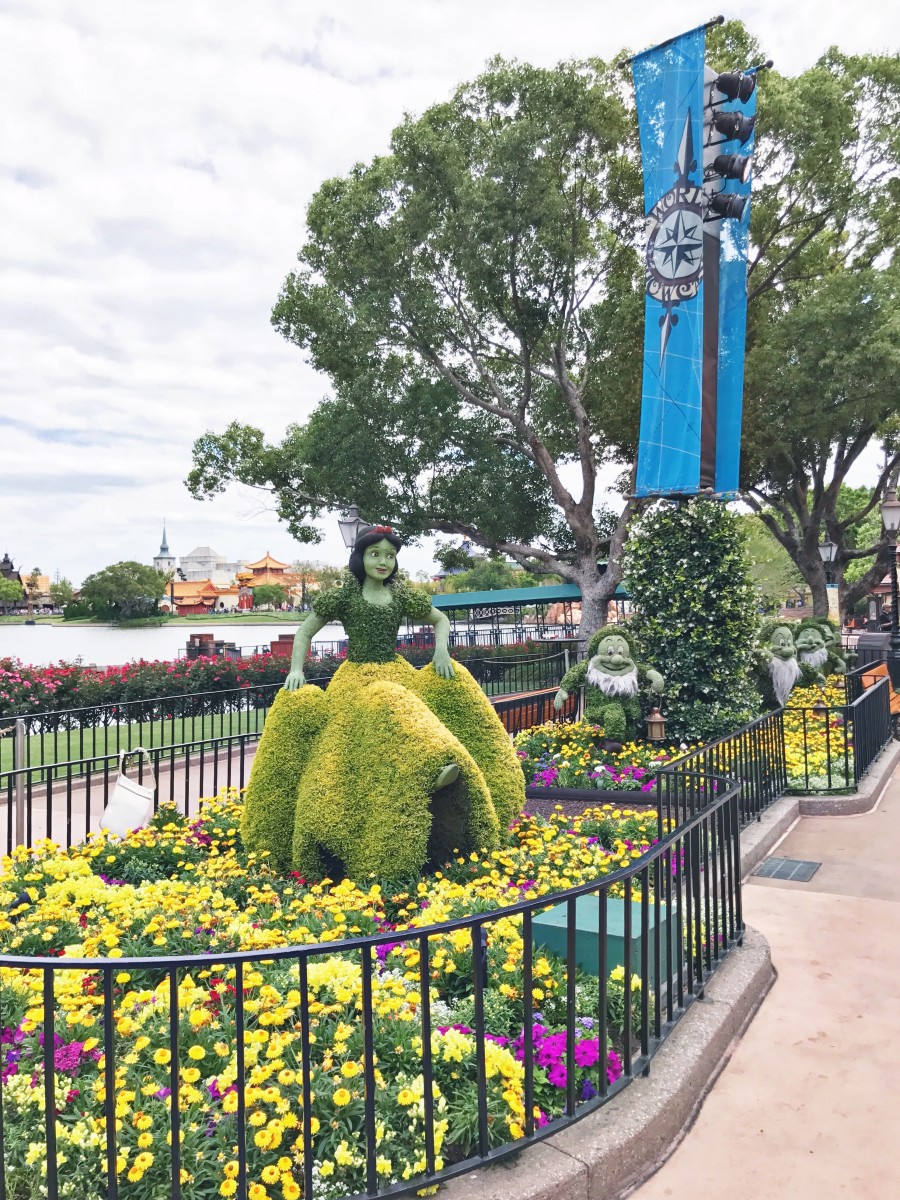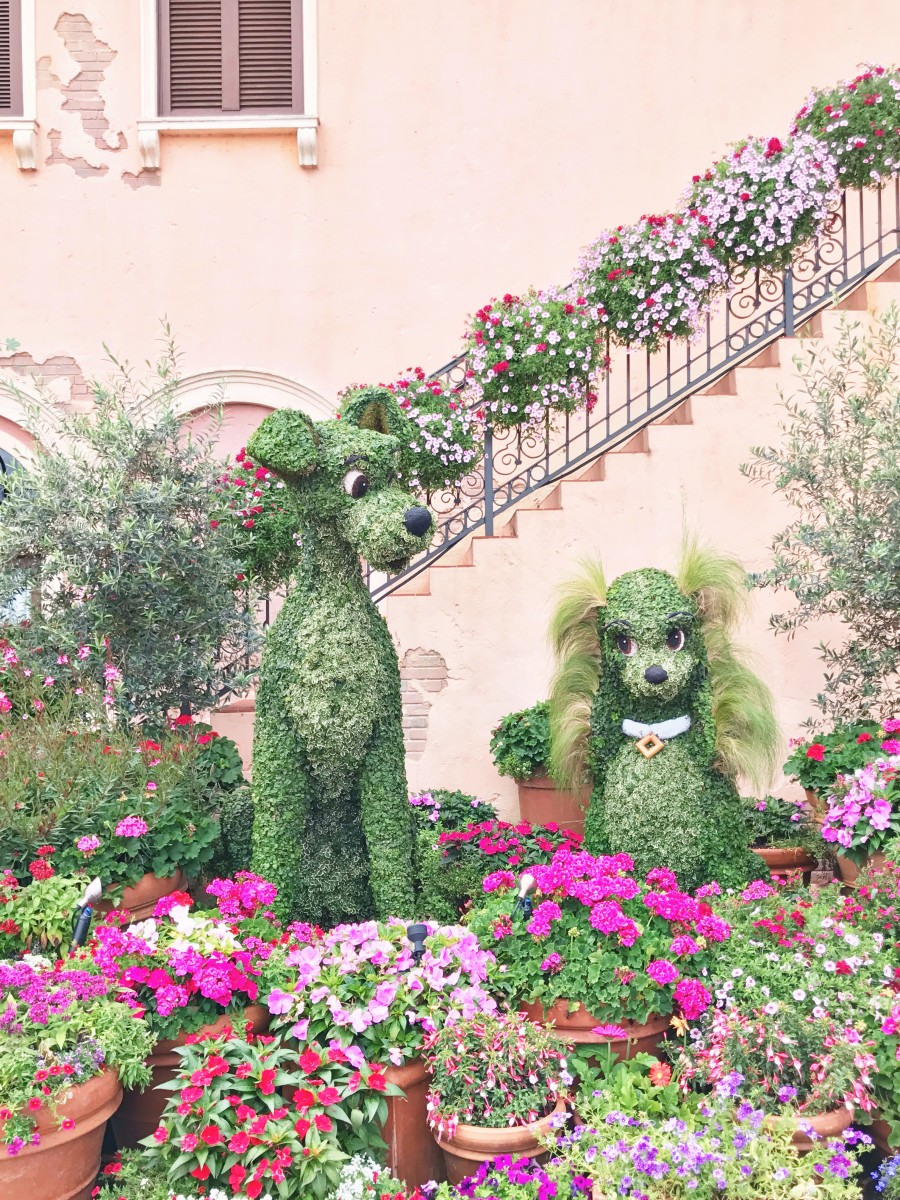 One of my favorite topiaries.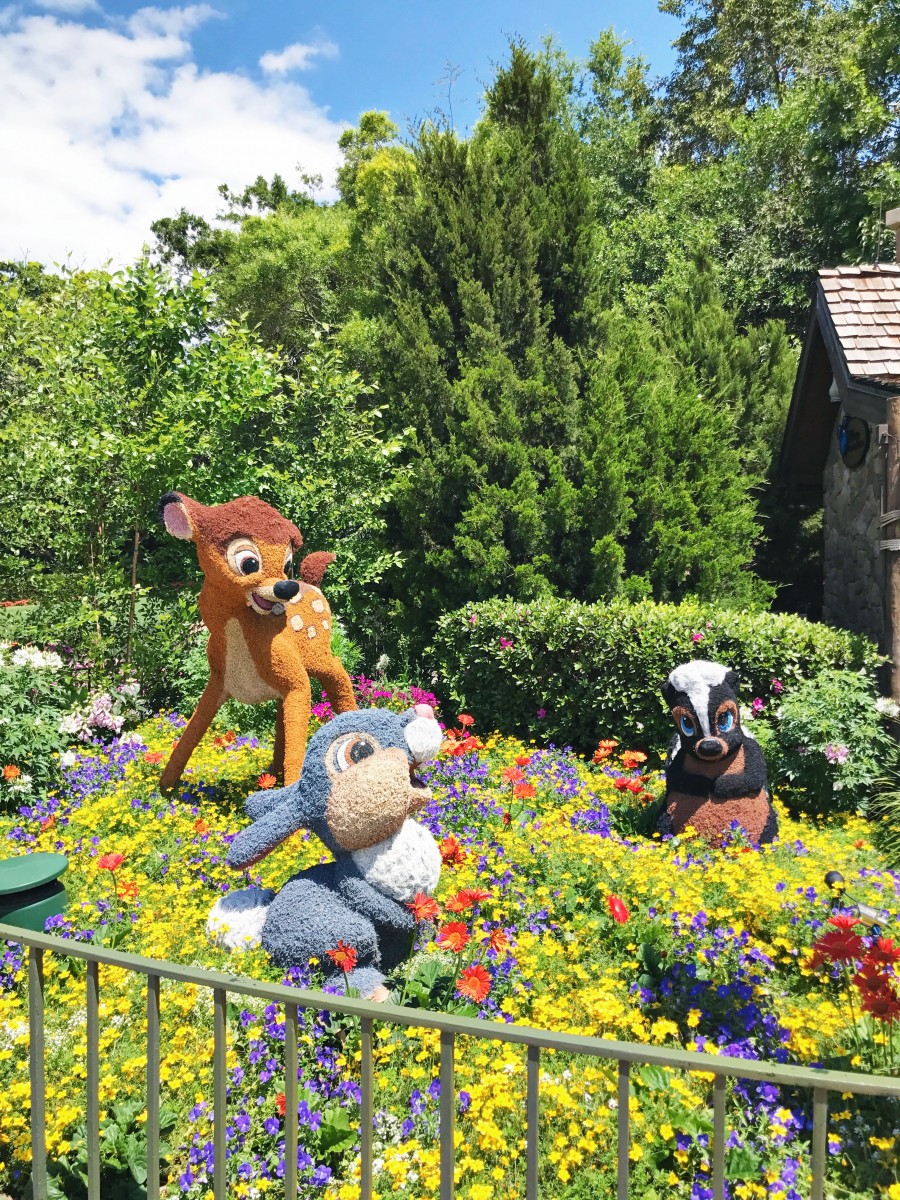 Bambi made me bawl as a child. That and Dumbo. So, so sad.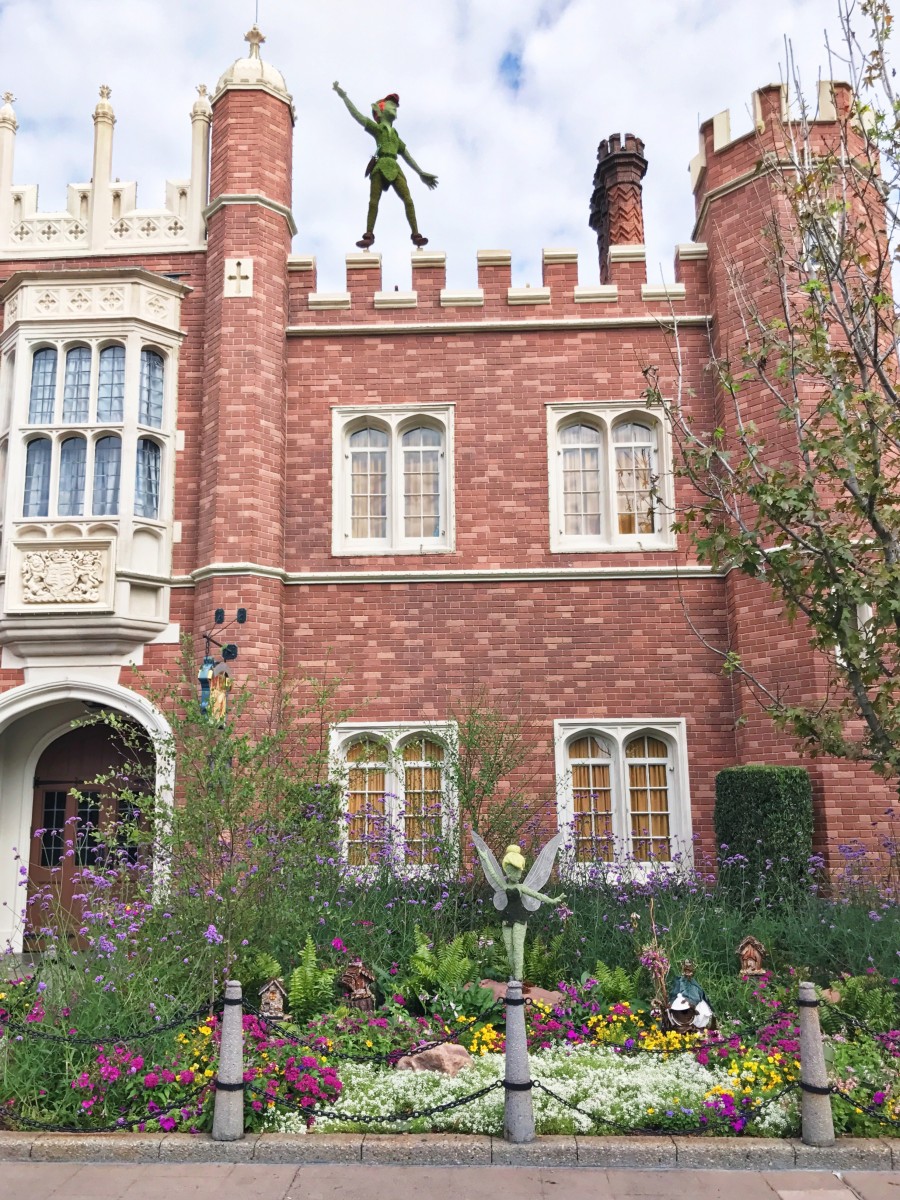 I loved that this display went from the ground to the air!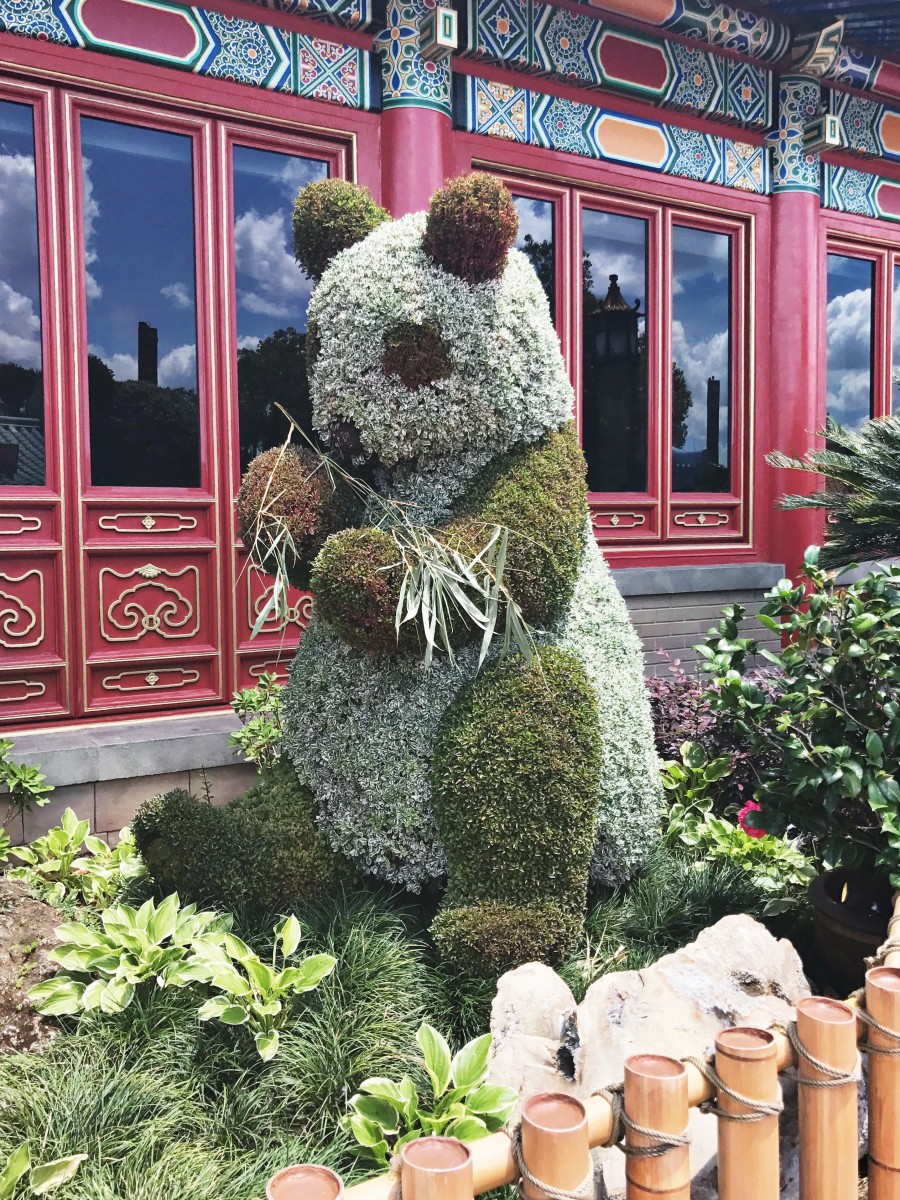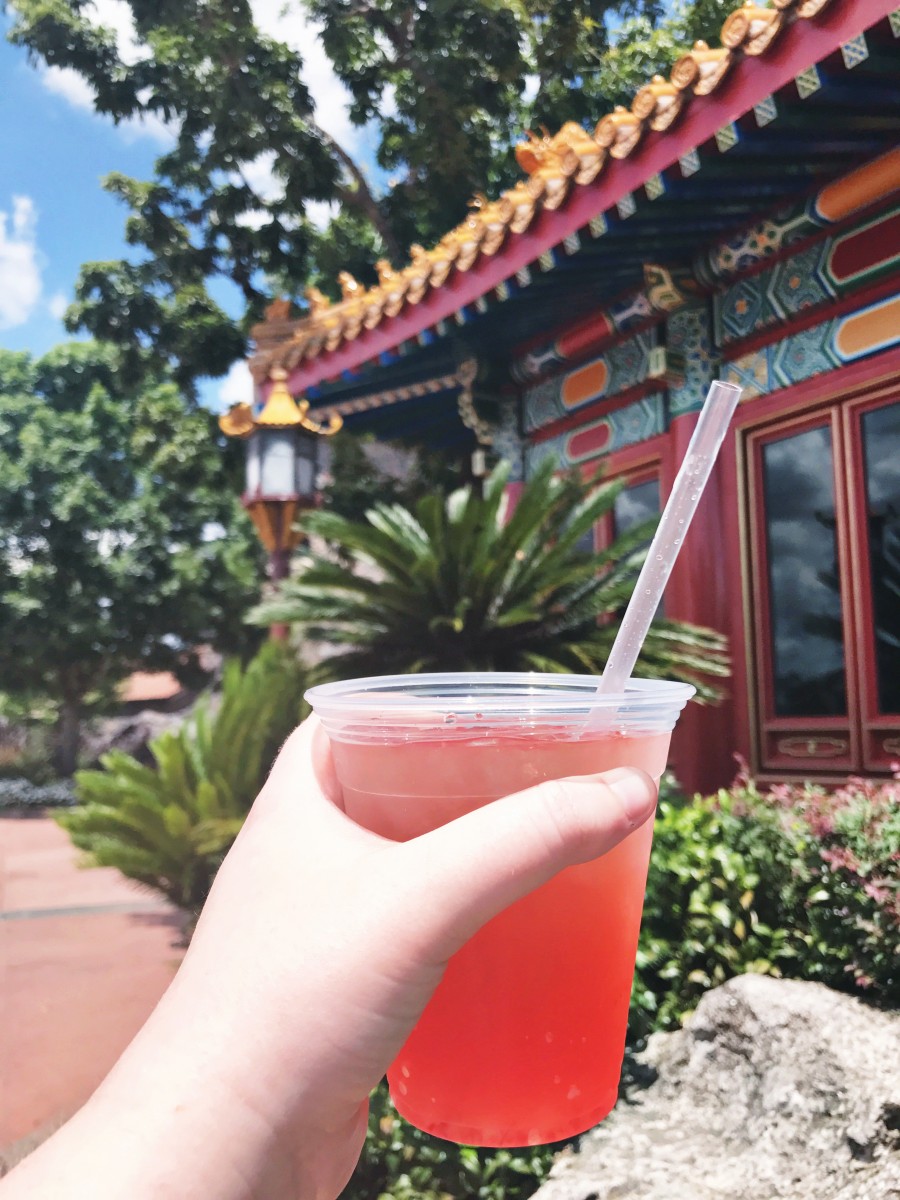 The MSG drink in China. It was delicious!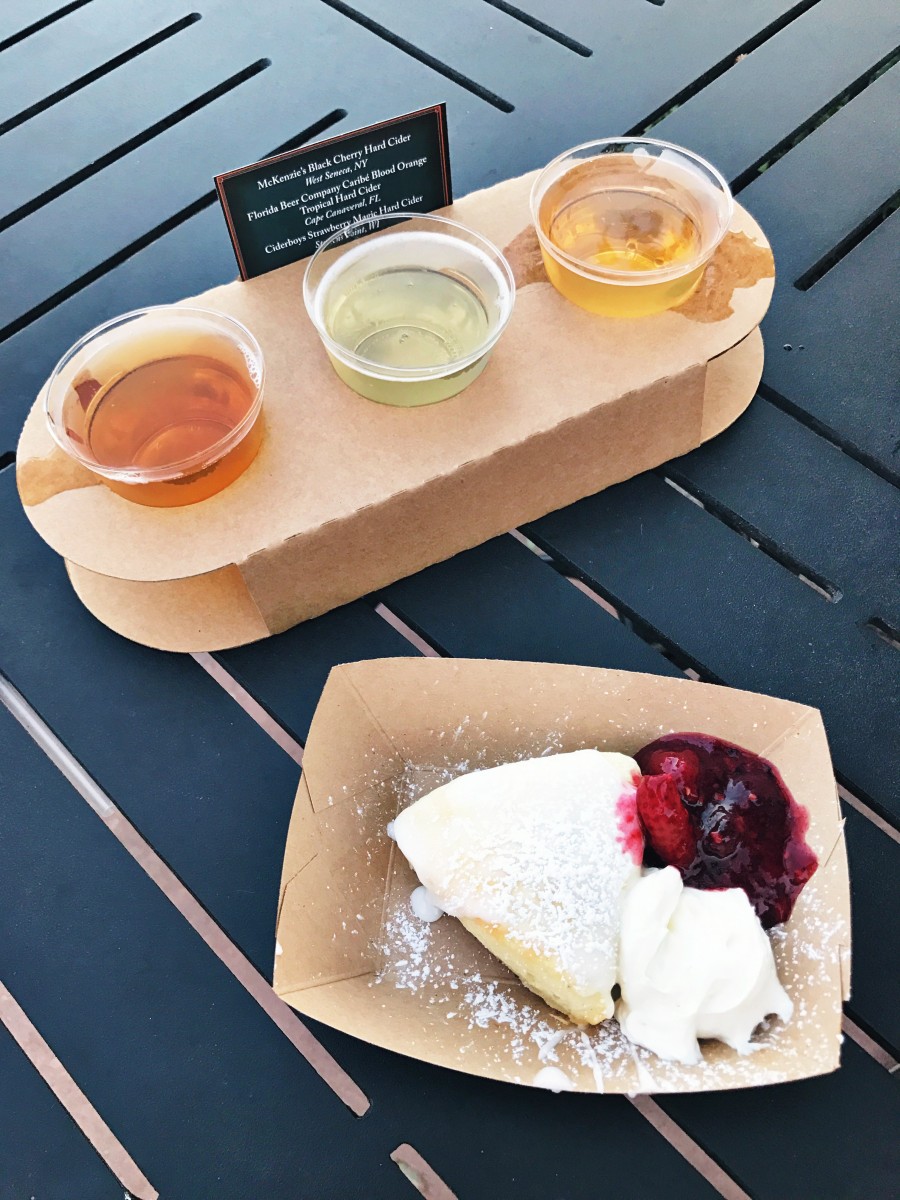 England had a cider sampler that we enjoyed at the end of the day while waiting for our table at Rose & Crown.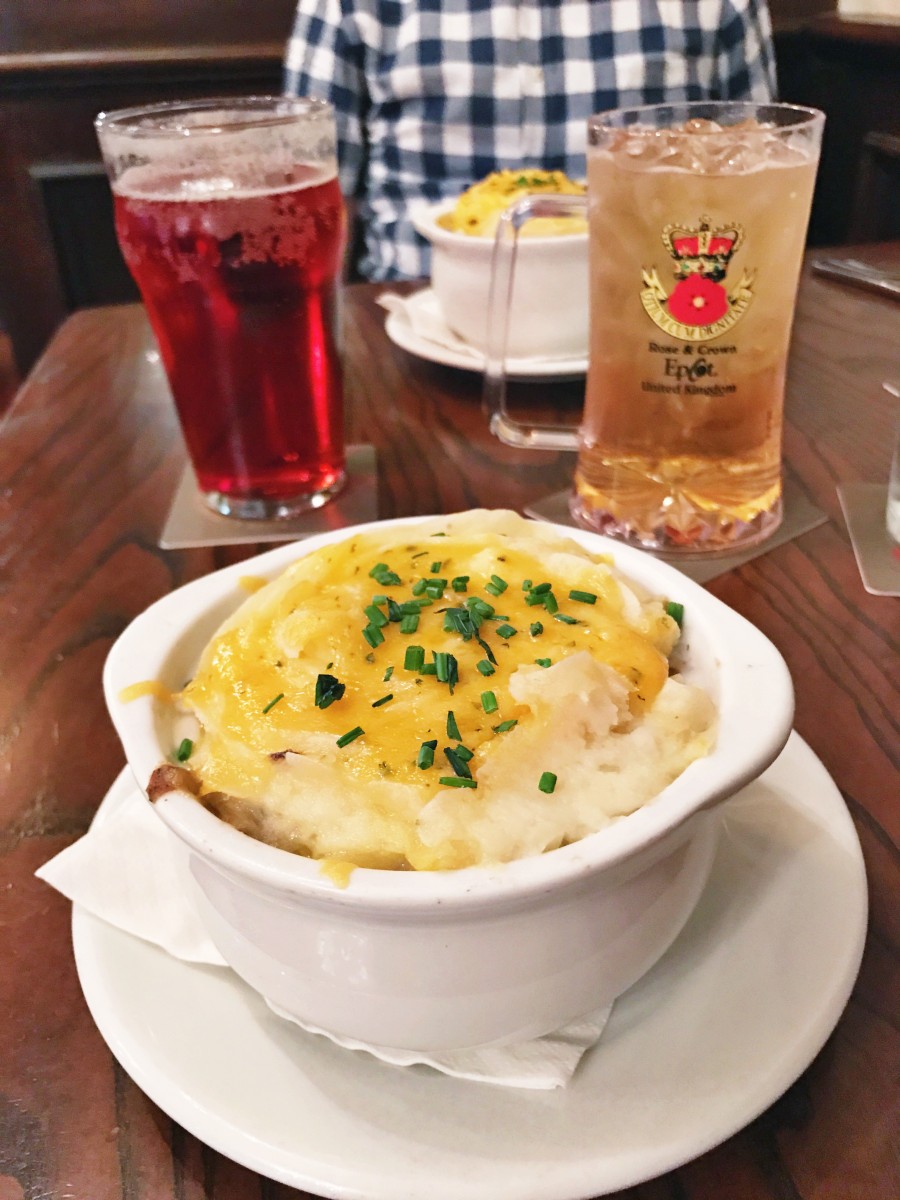 This pub is by far my favorite dining experience at Epcot (With Marrakesh being a close second.) We ate mouthwatering veggie shepherd's pies, drank delicious drinks, and had fun recapping our days with each other.
If you have not been to the Epcot Flower and Garden Festival before I highly recommend planning a trip to Disney when it's happening. Epcot comes to life with so much color, the menus are well-planned, and the crowds really aren't that bad! We had the best time.
Questions of the Day: Are you a Disney fan? Have you been to Epcot? What did you/would you enjoy most about the Flower and Garden Festival?
SaveSaveSaveSaveSaveSaveSaveSaveSaveSaveSaveSaveSaveSaveSaveSaveSaveSave